Fishing / New Zealand
Net gain
Sustainable fishing keeps family firms afloat – not least the Harveys, who ply their trade in the Bay of Plenty.
Daniel Harvey undertook his first commercial fishing trip in the Bay of Plenty, off the coast of New Zealand's North Island, when he was just five weeks old. "My father tied me into the cupboard in a cradle," says the 30-year-old. "I also went every school holiday."
Daniel now works in the trade and although fishing is in the family line, the methods have changed hugely since his grandfather's day. Gone is the damaging and demanding practice of trawling; in its place arrived the more sustainable method called longline fishing.
In the early hours of a summer morning, not far from the small harbourside city of Tauranga, Daniel, his father Russell and teenage brother Adam are hauling in the catch onto their boat, the Royal Salute. First a long line with baited hooks is thrown down to the seabed. Working fast, the team hauls it up, removing fish one by one. The catch is then killed using a traditional Japanese method, ikejime, that's said to better preserve the taste: pushing a spike into the rear of a fish's head to snap the spinal cord before tossing it on ice. It sounds gruesome but the family complete their task with precision and dexterity. Red snapper, fighty silver Kahawai (sometimes known as Eastern Australian salmon) and orange-winged gurnard are among the most common catches.
Longline fishing "does the least damage to the marine environment", says Daniel, who's holding a glistening pinky-hued snapper the size of a coffee-table book. "Usually we just catch exactly what we need and nothing else. When we don't we return it to the water alive."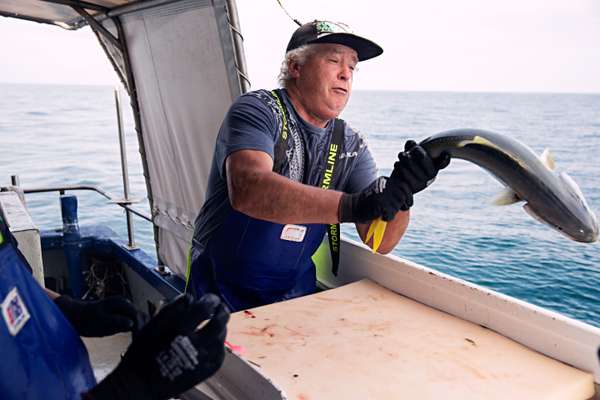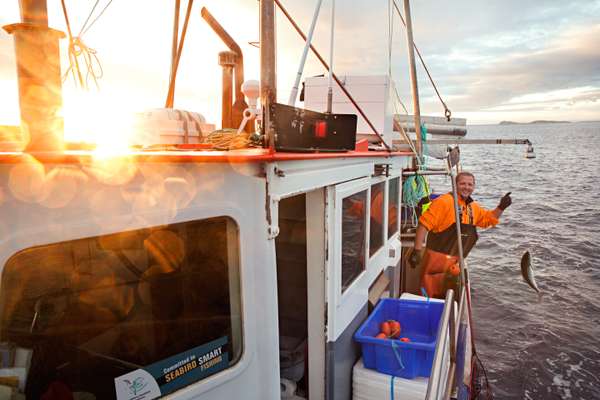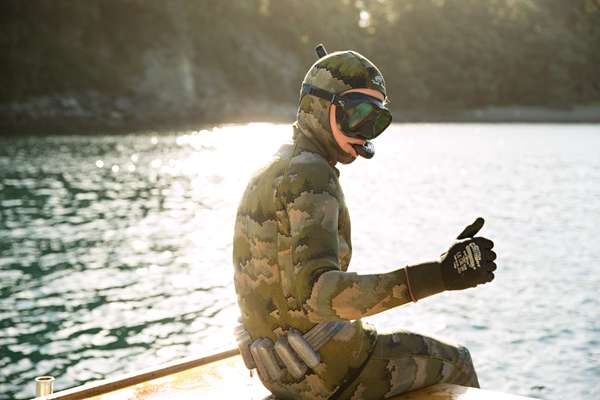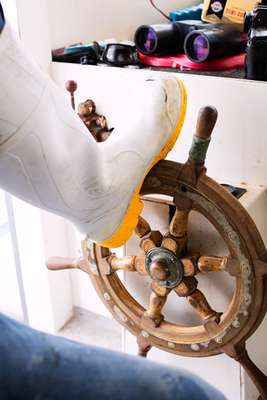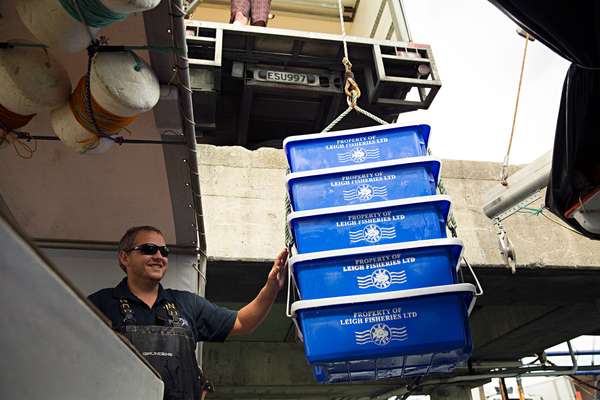 On the morning that Monocle visits the method spares a couple of small sharks, eels aplenty and a handful of undersized fish, all thrown back to swim another day. It's a practice that stands in stark contrast to trawlers, which kill marine life, including dolphins, indiscriminately; habitats are also disturbed.
"Big trawlers do too much damage," says Russell. "I think there are some species of fish out here that are taking a hammering and something should be done about it." The Royal Salute even has a camera on board – the presence of which is voluntary – so that good practice can be assessed and recorded by the New Zealand fishing authorities.
The Harveys abide by the New Zealand Quota Management System, introduced in 1986 to conserve fishing stocks. They travel to sea for two days at a time, sleeping on the boat, and eat fresh sashimi or sizzling fish tacos for dinner. They catch and sell about 80 tonnes of fish per year.
Once back in Tauranga the fish is taken to Leigh Fisheries' factory, an hour's drive from Auckland. Individual boxes are packed for clients, with fish flown to restaurants in Singapore, Japan and the US. Leigh Fisheries helps to keep family firms like that of the Harveys – and the 45 other boats they buy from – afloat in New Zealand.
The fish is sold whole and ungutted across Europe, Asia and North America, as well as domestically."The minute you cut into a fish you introduce some bacteria and that speeds up the degradation process," says Dick van der Sande, general manager of the Singapore-based arm of the firm, Lee Fish Asia. (This branch of the business was renamed to avoid confusion in the overseas market about the pronunciation of the word "Leigh", which is actually pronounced "lee".)
For Russell, sustainable fishing is about good business – his catch can fetch NZ$50 to NZ$70 (€33 to €47) per kilogram – as well as being ethical. "People are willing to pay more for fish caught in a sustainable manner. They are willing to pay more for quality," he says. "We catch less and get more for it and that makes sense to me."
Fishing is a lifestyle as well as a job though. "We have the best office in the world out here," says Daniel. "It's always changeable and always a challenge. If I won the lottery it wouldn't change much – I'd just have a better boat."
---
The Harvey family's favourite on-board dish is snapper tartar with salsa; here is their recipe. 
Snapper tartar
Serves 4
Ingredients
700g snapper fillet (or other white fish), roughly chopped
1 large mango, finely diced
1 kiwi fruit, finely diced
½ a red onion, finely diced
200g fresh tomatoes, diced   2 or more tbsps of lemon juice
Handful of coriander, roughly chopped
Handful of fresh chillies, finely diced
5ml fish sauce 
Method
Place the mango, kiwi fruit, onion, tomato and lemon juice in a bowl and stir to combine.
Add some chilli and a decent pinch of coriander, then two dashes of fish sauce, and stir.
Add remaining chilli, lemon, coriander and fish sauce to taste (Daniel likes it hot and sour).
Mix with the raw fish, leave to marinate for five minutes then serve.