Business of sleep / Global
Sleep with me
Mattress-in-a-box companies seem to have sprung up out of nowhere. But as the sleep industry wakes from its slumber, there is a simple question: are any of these new arrivals really delivering a dream product?
It's a grey, drizzly day in Yorkshire as we enter a nondescript industrial park on the outskirts of Leeds. Not the most glamorous setting for our story to begin. Yet, in fairness, neither is it the most glamorous product being manufactured here. This 150-year-old family-owned company is the country's largest – and the world's most vertically integrated – premium-mattress manufacturer.
In one of the five halls on the industrial estate, machines designed in-house churn out 600 tiny springs every minute, a constant whir filling the air. Each week the factory produces a total of 28 million springs of varying sizes and tensions. These are then either welded into sheets to be used in pocket-sprung mattresses or sent in batches around the world to all manner of manufacturers – everything from furniture brands to a motorbike assembler in Colombia.
We are interested, however, in one small corner of the factory where Drift, a London-based start-up, has come to have its unique pocket-sprung mattresses made. Workers fix multiple layers of foam, wool and sheets of micro-springs in place and wrap them all in a natural viscose sleeve. Once assembled, the mattresses are then passed through a machine that compresses them down to a tenth of their normal height, vacuum seals them and rolls them up, ready to be shipped around the country.
Drift's two founders, Adam Black and Matthew Hardcastle, don't look like the types of people normally associated with the word "start-up". And in truth they wouldn't call themselves start-up founders: they're long-time mattress people. But with Drift they're attempting to tap into a new but rapidly growing segment of the mattress market that revolves around selling beds online and shipping directly to consumers. The segment is still small but it's part of a bouncy market that's vast and set to grow: the global market for mattresses and pillows is projected to reach €31.8bn by 2019.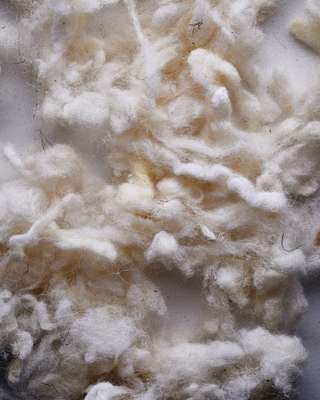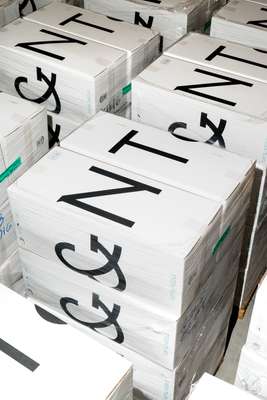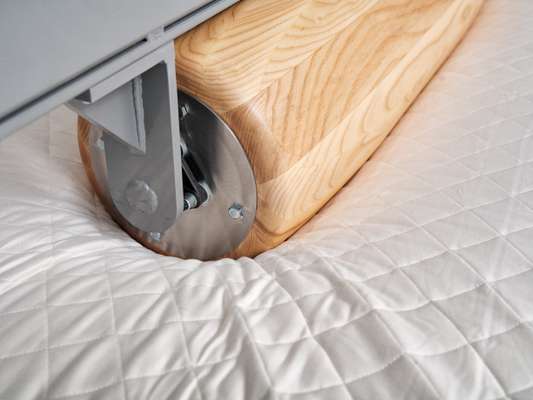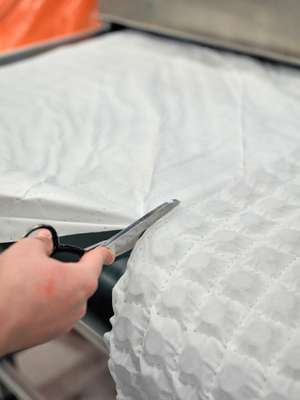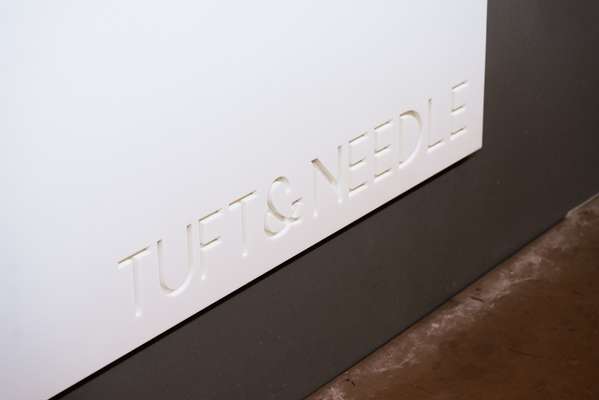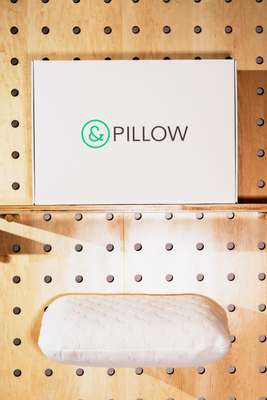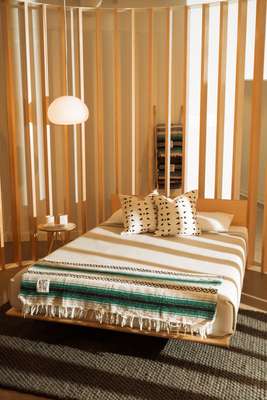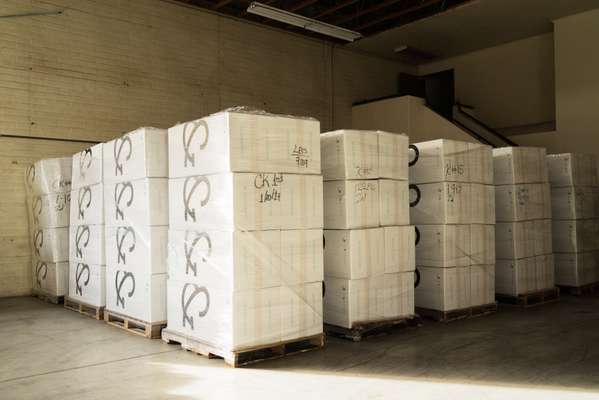 Why is this happening now? To understand the background, we need to head to the US and discover how that market has evolved. It all centres on how our relationship with sleep has changed as we have come to view it increasingly as a commodity that can be bought and sold. According to sleep historian A Roger Ekirch from Virginia Tech, this attitude has developed because we continue to "short change" our shut-eye. "Then we get upset if the six hours that we do allot to sleep are not perfect."
Out of this shift in attitudes have sprung all manner of products, from Big Pharma-backed insomnia remedies to apps that claim to measure your rem cycle. In New York's Soho, for instance, a new shop has appeared amid the fashion boutiques. At Thrive Global, a pop-up spin-off from Arianna Huffington's new sleep-focused brand, customers are able to buy a curious blend of lifestyle-meets-science, from sleep-inducing light boxes to self-help books via a fluffy backroom nap chamber.
Despite all the noise created by the supporting paraphernalia, the comfortable base of the industry is still the mattress, a sector that in the US generated $8bn (€7.5bn) in sales in 2015. And yet the approach to pretty much everything about this humble product, from materials to branding to sales method, has been flipped on its head since 2012. "When you were a kid, punishment often meant going to bed early so it's been ingrained in us that sleep is a negative thing," says Neil Parikh, the 27-year-old co-founder of Casper. "We're trying to show that it can be fun."
Key European mattress makers
As the boom in mattress start-ups continues apace, some of the best traditional mattress brands are also thriving and proving more than resilient to the challenge. Hereare three we'd recommend.
01
Schramm
Germany
Winnweiler-based Schramm can trace its roots back to 1923, when Karl Schramm established the company from a small workshop. Today its premium mattresses are revered around the world. Looking closely at the brand's Divina model, it's easy to see why: it's made using silk, wool (from free-range sheep), natural latex, cotton and heat-tempered nine-coil springs, which are individually sewn by hand into cotton pockets. It's a perfect example of science and craft coming together.
schrammwerkstaetten.de
---
02
Coco-mat
Greece
Coco-mat was founded back in 1989 and has become one of the world's best-recognised mattress brands, with shops in 16 countries. Much of the company's success, however, is down to its behind-the- scenes work supplying mattresses to hundreds of hotels around the world, both independents and chains. All the mattresses are made in Coco-mat's privately owned factory in Xanthi, northern Greece.
coco-mat.com
---
03
Vispring
UK
Vispring has been making beds since the turn of the 20th century. The brand's high-end mattresses are hand-assembled using all- natural components, including vicuña, cashmere, raw silk and horsehair; its vanadium steel coils come in 58 different types. In 2015 the company reported comfy sales of more than £40m (€43m).
vispring.com
Casper doesn't feel like a company that produces that most utilitarian of items. The exposed brick, open-plan dining area and smattering of fiddle-leaf fig trees at the company's Manhattan HQ near Union Square make it feel every bit the technology start-up. Plus everyone seems to look and dress like they're still at college. In recent months the brand, which reported a $100m (€94m) turnover in 2015, has been bombarding subway commuters with colourful adverts for its wares. The company's premise is simple: "We realised that buying a mattress is the worst experience in the world," says Parikh. "You go to the shop and there's commission salespeople, orange walls and beds that cost thousands of dollars for no reason. You feel you have to shower after you go inside."
Casper and its main US competitor, Tuft & Needle, are challenging the mattress industry and its powerful conglomerates. They point to the likes of Leggett & Platt, which reported $3.75bn (€3.5bn) in sales in 2016 and supplies the majority of the US with bed innersprings (it took out the original patent back in 1885). Fabrics, including foams, are also produced by just a few manufacturers that cater for multiple brands, while the market in general is cornered by multibillion-dollar titans such as Sealy and Serta Simmons Bedding.
"You have these huge supply chains that mean if you change the materials, you've got to dismantle a lot of infrastructure," says JT Marino from his office in downtown Phoenix, Arizona. The former Silicon Valley programmer is a co-founder of Tuft & Needle, the first player in the mattress revolution, established in 2012. Marino and his partner Daehee Park deny that there was a conscious effort to reinvent the market but rather a desire to fix what they saw as an unpleasant retail experience. Like the slew of companies that have come after it – Casper included – the model is built on simplicity: direct to consumer via the web or limited self-owned retail spaces; one mattress type for all; foam instead of innersprings; good value – from about $350 to $1,150 (€330 to €1,070) depending on the company and mattress size – due to the lack of a retail mark-up; and an efficient distribution model because mattresses can be easily boxed and shipped.
Something's afoot
Outside the US and UK, the mattress market that is experiencing the greatest upheaval is Germany. The past few years have seen the rise of both Grafenfels, one of many smartly branded Berlin-based versions of Casper, and Daniel Heer, a young craftsman who makes luxury horsehair mattresses that sell for thousands of euros.
However, perhaps the most surprising new entrant is footwear brand Birkenstock. At the imm furniture fair earlier this year it announced a tie-up with Austrian furniture manufacturer ada to launch a new mattress-and-bed concept, employing the company's signature material: cork.
Tuft & Needle, Casper and their ilk also insist that they, unlike their old-school competitors, can adapt their product quickly to respond to any consumer feedback. Tuft & Needle's Marino, for example, talks about a "solid feedback loop", which allows them to respond to their customers. Casper, meanwhile, has made about 20 to 25 "micro innovations" to its mattress since the 2014 launch. The business model is certainly convincing investors: Casper has been valued at more than $500m (€464m).
However, the "old-versus-new" narrative these companies trumpet can be overstated. For all their talk of "next-generation" memory foams, none of these new companies invented the foam mattress (Tempur-Pedic, an early adopter, launchd one in the 1970s) or even the bed-in-a-box model (there's a company of the same name that has been around for more than a decade).
At the same time, there are question marks surrounding the actual products these start-ups are peddling. Many of the foams used in the industry are oil-based, making their environmental credentials less than five-star. Critics also claim that foam mattresses "sleep hot": foams are often used as insulators and these companies generally cover their mattresses in a sheet made of synthetic material, most commonly a kind of polyester, which is not the most breathable fabric. Meanwhile, others complain of the smell that can fill your home after the mattress has been released from its plastic wrapping. In reality, these companies' biggest innovations have been in rethinking the way mattresses are retailed and in perfecting (and investing heavily in) their branding and marketing strategies. Hence the ads on New York's subway and London's Underground.
This is where Drift, its co-founders Adam Black and Matthew Hardcastle and that factory in Leeds come back in. The incipient transformation of the mattress market that started in the US has now flopped down in the UK, which has seen a similar influx of bed-in-a-box mattress start-ups. They have names such as Eve, Simba and Leesa; and don't look now but Casper has launched here too. But as the mattress-industry veteran Black puts it, "They are tech companies; they're not mattress companies."
The central claim of the duo behind Drift is that their company combines the same innovation in the retail model employed by their competitors with genuine innovation on the product side. "Matthew and I were only ever going to enter this market if we knew we had a differentiated product," says Black. "I could take you today to three manufacturers in Britain making 'foam sandwiches' and we could set up one of those companies before the end of the day."
Whereas the vast majority of their competitors wrap their mattresses in polyester, a Drift mattress has a natural viscose cover that ensures breathability. And while the majority of other brands simply glue layers of foam together, a king-size Drift mattress (costing €810, putting it roughly in the same price category as its competitors) has more than 4,000 microsprings and a dense layer of wool ("nature's great heat regulator," as Black puts it) and cotton packed on top of its base comfort layer of foam. The springs are a particular plus in the UK as the market for sprung mattresses is considerably bigger here than that for foam mattresses. For Drift, therefore, half the battle is already won.
Black and Hardcastle are confident they have a product that can more than simply compete with some of the big hitters of this now-saturated sector. Luckily for them, wider societal shifts will continue to keep demand springy. "There is no danger of this becoming a smaller market," says Black. "People are thinking about sleep more and more: quality of sleep is tied to performance at work and there are studies that show how children's obesity is connected to sleep." Hardcastle adds, "Some people are even considering revisiting the importance of the nap."
It does all make you wonder, though: are we perhaps in danger of giving the whole thing a bit too much thought? "Philosopher John Locke was of the opinion that it mattered nothing at all as to what we slept on," says Virginia Tech's sleep historian A Roger Ekirch. "He said you could sleep on a wooden palette, once you got used to it, just as well as on a very thick mattress." The people from the mattress start-up scene would surely disagree.
comment
My life as a mattress
By P Lowe
Few household items – few people, even – have as intimate a relationship with Timothy as I do. I see him near-on every night, aside from those odd evenings when he mysteriously fails to return home (seldom does he feel the need to explain); he quite literally lies on top of me for hours at a time. Only I hear his deepest thoughts and dreams (some of which do not bear repeating, it must be said).
The mattress "experts" (aren't we supposed to be sick of them now?) claim you should replace yours every eight years. Well, I personally find that ageist in the extreme. Timothy had me delivered four years ago and I feel anything but "middle-aged": my springs
are still as springy as a teenager's trousers, my foam base is as firm as mutton and my woollen top layer is as soft as freshly fallen snow. At any rate Timothy, I know, would never countenance such a thing. In that sense, I count myself lucky.
Yet perhaps this is all part of the bargain one signs up for. After all, I'm considered such a utilitarian thing, I suppose I'm almost destined to be overlooked and undervalued. So I guess I will continue dutifully serving Timmy until the day he finally concludes that my mortal coils have lost their spring, my foam is too flabby and my wool more prickly than plush. Then he'll get some snazzy new mattress delivered in a box (oh, I've seen the ads) and I'll be recycled into car-seat filling or, heaven forfend, insulation. Goodness me,
I think I need a lie-down.