Observation 2 / Berlin
Testing, testing...
Whether they're deciding on olive oil or a new mattress, Germans see what Stiftung Warentest has to say first.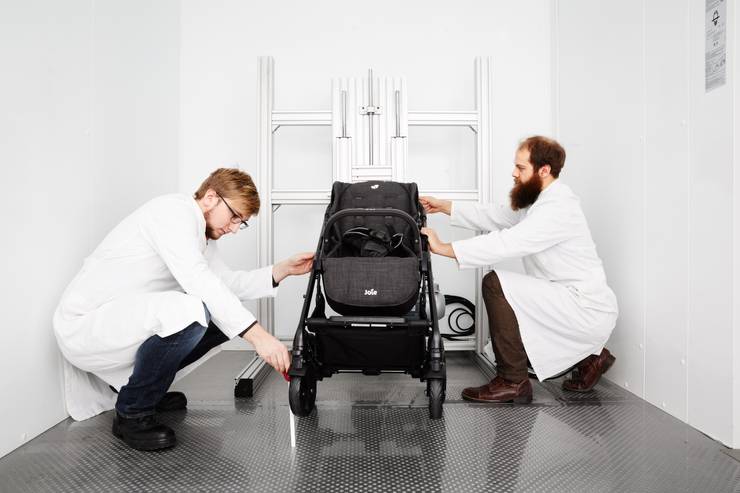 Stiftung Warentest, Germany's powerful consumer-testing agency, published a review of extra virgin olive oil in 2016. Of the 26 tested, half received the worst grade in its five-grade scale. Several respected brands were found to be polluted or from somewhere other than the advertised place of origin. The oil awarded the best grade was a pricey brand found in speciality shops; in third was an inexpensive Portuguese oil from discount supermarket Lidl.
The results were met by a flurry of media coverage. Frankfurter Allgemeine Zeitung reported on the plight of olive-oil tasters; Berliner Morgenpost urged readers not to forego olive oil altogether. The highest-ranked oil, from Spanish brand O-Med, reported that sales in Germany doubled.
"Olive oil is a very emotional subject," says Stiftung Warentest's Heike van Laak as she shows us around its unassuming Berlin headquarters. But she is not being dismissive: the controversy is but one example of Stiftung Warentest's influence.
Founded by the government in 1964, Stiftung Warentest employs about 350 people and oversees more than 8,000 tests a year, rating everything from washing machines to prams and health insurance. Brands that score well pay to advertise the results. Stiftung Warentest co-operates with similar organisations, such as Consumer Reports in the US, Which? in the UK and ufc-Que Choisir in France but it surpasses its peers in influence: 93 per cent of Germans know it, two thirds trust its results and one third consult it before making an important purchase.
This popularity is also reflected in the foundation's healthy finances. Stiftung Warentest effectively functions as a publishing company, with two monthly print magazines, an online presence and a series of books, the sales of which account for 90 per cent of its revenue. In 2015 it earned €41m, supplemented by €5m from the federal government as compensation for, among other things, staying ad-free.
The income is necessary: each test costs up to €50,000. Stiftung Warentest doesn't do testing in-house, instead contracting about 200 laboratories worldwide. Yet while it doesn't conduct the tests, the foundation does devise its own rigorous framework.
"Our challenge is to view a product through the eyes of the consumer," says deputy head of testing Dr Axel Neisser, a physicist who speaks with quiet seriousness. Manufacturers tend to test their products under unrealistic circumstances: the stains on clothing used to test washing powders, for example, don't correspond to real-life dirt. Stiftung Warentest solves this by giving clothes to test families to wear.
Neisser recognises that with power comes responsibility. "If we give either of our two lowest grades to a product, it becomes unmarketable. We always have to be convinced we're right." He says the foundation's biggest challenge is keeping up to date with technological developments.
Yet one of the most popular test features a low-tech product: the mattress. "There's no relation between price and quality," says Neisser. Indeed, the consistently highest-rated mattress is by an independent maker that set out to "break the mattress cartel". Its price? €200.