Start-ups / Global
Beginners' look
From a highly supportive French underwear brand to a horn-rimmed eyewear specialist and a village-based UK company with global connections, we take in three fledgling fashion businesses ready to take flight.
In an airy barn in Blewbury, a quaint village outside London, husband and wife Adam and Charlotte Cameron are running one of the most wearable, well-considered menswear brands on the market. Now in its second year and with a collection that already spans technical outerwear, chunky knits and selvedge-denim jeans, The Workers Club (TWC) is going places – fast.
Despite being industry veterans, launching their own label was a daunting prospect for the Camerons. "You have to be so sure about your vision in order to start your own brand because you have doubts," says Charlotte, sipping coffee in the barn's elegant downstairs showroom. "But we had always wanted to do our own thing and we thought, 'We can't keep going on about it, we've just got to do it.'"
They did not go into it blindly. Both have had impressive – and complementary – careers at fashion brands. Adam has been working with Mr Porter on its Kingsman collection since 2014 and, before that, was head of menswear at Dunhill; Charlotte was a designer at the Arcadia Group, which owns the likes of Topshop and Dorothy Perkins. "I worked for Oxford Street," she says, laughing. This experience meant that the duo had close ties with mills and manufacturers in Europe and Japan. "Our outerwear factory [near Porto] is one I used when I was at Dunhill; they're like family," says Adam. "I'd also worked with Hiro before; he makes our jeans in Okayama." These connections have been crucial. "Knowing manufacturers is really valuable when you're starting out and your minimums are low," says Charlotte. "These factories are a massive reason for our success."
The couple's previous work also meant they knew plenty of retailers. Mr Porter has been their biggest supporter; TWC launched exclusively on the site – which has also bought each subsequent collection – in 2015. "It's been an amazing platform for us," says Charlotte, although TWC's clothes are now sold from the brand's own website as well as from shops in New York, Stockholm, Osaka and Seoul.
The Camerons' industry relationships have helped fast-track TWC's progress. Nonetheless, six months after moving the brand's headquarters from a spare room at home, they are still learning as they go. "We don't have investors yet because we are trying to control everything; we want it to be our baby," says Charlotte. "We're quickly learning how to run the business side of things and Adam has also become our PR. Who'd have thought?"
theworkersclub.co.uk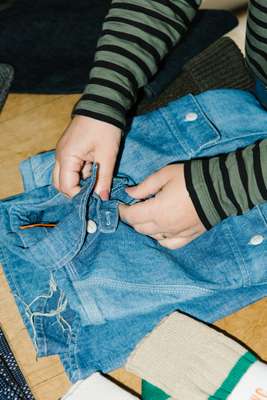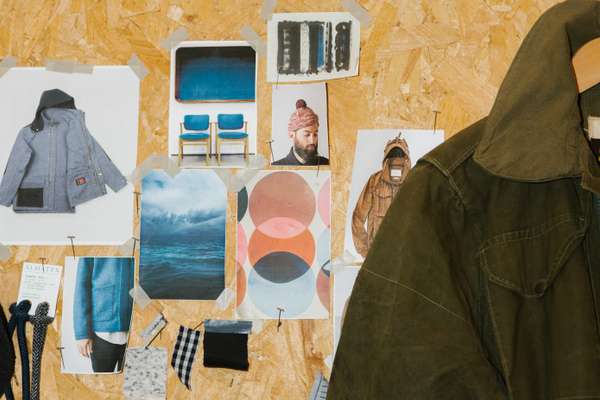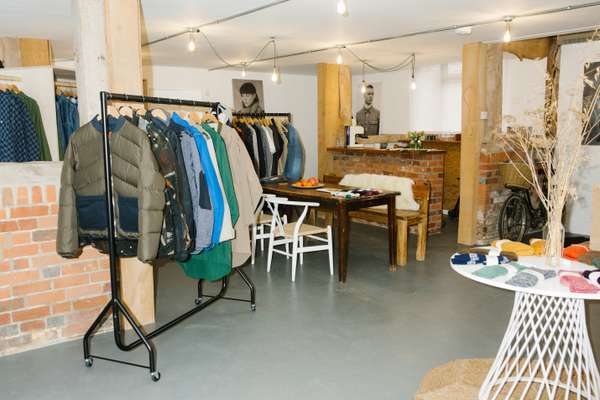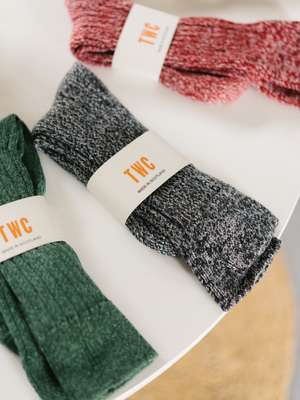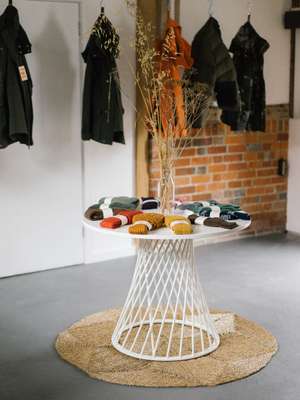 ---
02.
Parachute Caleçons
France
"Having the right people behind us on this adventure has been absolutely key," says Mathieu Girard, when asked to pinpoint what lies behind the success of Parachute Caleçons. Girard and his childhood friend Baptiste Ribeton launched the men's underwear brand in Paris in 2015, using their savings and a small chunk of private investment. Their innovative product has since made its way onto the shelves of some of the French capital's finest retailers.
"We had absolutely no idea how to do this when we started," says Girard, and yet their adventure has been carefully plotted from the very start. With no prior experience in fashion – Ribeton previously worked for a skate and scooter company, while Girard was employed by Coca-Cola – they listened eagerly to advice from carefully selected experts. They set up focus groups to discover what designs women would find most attractive on men. Then they enlisted medical specialists to advise on men's fertility and testicular health. That is why the underwear comes in an ultra-breathable jersey-cotton fabric and features unique internal support; the idea is to combine the aesthetics of the boxer with the support of the brief.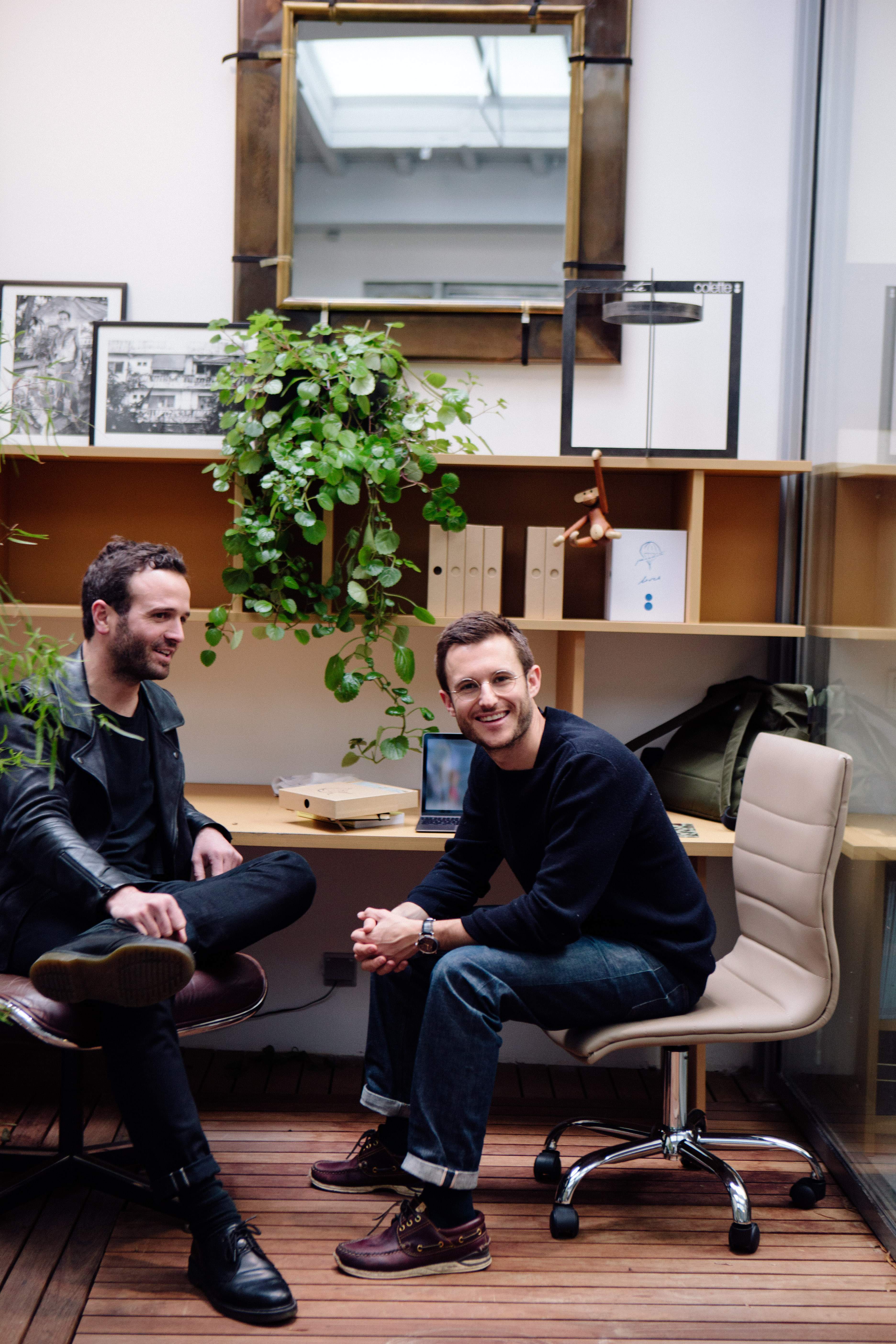 The pair have since proved adept at recruiting new talent for the different aspects of their business. Parachute Caleçons' logo, for example, was designed by a local painter, while its packaging is the work of a young architect; Paris-based director Victor Trifilieff has produced a trilogy of off-beat promotional films. Girard and Ribeton had initially wanted their products to be made in France but they were persuaded by the quality of the workmanship on offer in Portugal, which is where Parachute Caleçons' products are now manufactured.
Girard and Ribeton's initial aim was to sell a first batch of 2,000 units within a year. They sold out in three months. Since then both have quit their jobs to focus full time on the brand, which is already in outlets including Colette in Paris and Soto Store in Berlin. Now they are preparing for a second round of investment and expansion into shops in London, Tokyo and New York. Not bad for something that started out as a side project between old friends.
parachute-calecons.com
---
03.
Lewis Fredericks
New Zealand
Eyewear label Lewis Fredericks was conceived in the classroom. During an international trade-law lecture at the Victoria University of  Wellington in 2014, Josh Bowden learnt about buffalo being farmed for meat in northern India – and the subsequent waste product, buffalo horn."I started researching on my phone in class and found that buffalo horn had a history of being used for eyewear, which got me thinking," recalls Bowden.
Bowden and fellow student Auguste Gruar threw themselves into research. The pair were starting from scratch: neither had any prior knowledge about eyewear – or buffalo farming. "Looking back I think our lack of fashion and design experience made us approach the brand quite differently to most accessories manufacturers," says Bowden. "We spent a lot of time early on focusing on our business model." Their first major outlay was an excursion to northern India to meet buffalo farmers. "We self-funded that initial trip just as we have self-funded the whole business so far," he adds.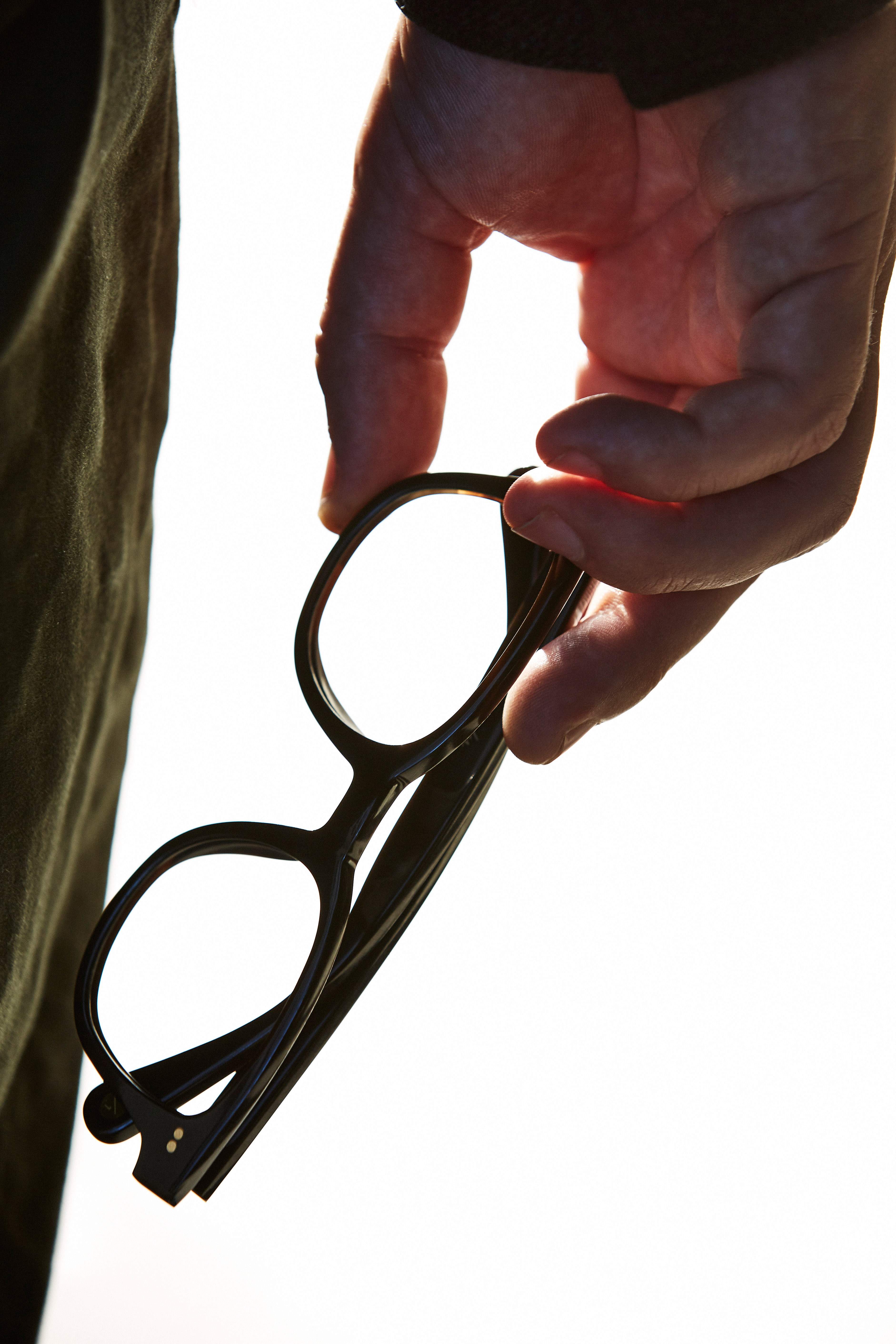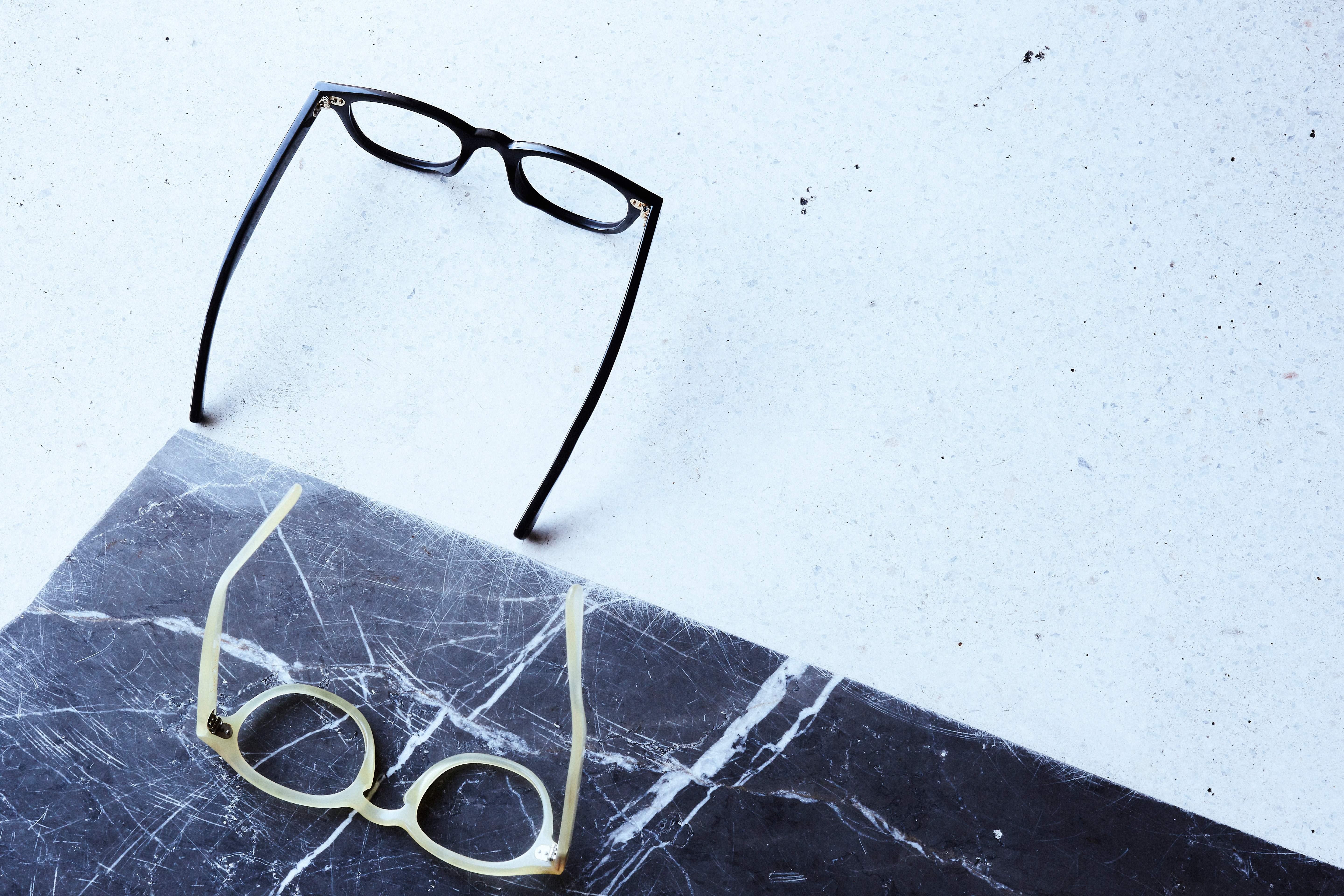 A visit to Osaka followed soon after. "We found a craftsman who fashions frames by hand; as soon as we held the samples we knew we had to go into business," says Bowden. "They were too beautiful and interesting to ignore."
Bowden and Gruar's range has grown to include more than 100 styles based on classic designs from the 1960s, 1970s and 1980s: oversized cat's-eye sunnies are paired with green lenses; round panto frames come in pale blonde or jet black. In a canny business move, each pair is made to order. "Both our wholesale and online orders are on-demand and therefore require no capital outlay from us," says Bowden.
Lewis Fredericks is now stocked in a dozen shops across New Zealand, as well as in optometrists in Sydney and at LA's acclaimed Mohawk General Store boutique. "We've always marketed the brand in person, walking into retailers with samples in hand," says Bowden. He and Gruar believe that shops are more likely to appreciate the product if they can see and hold the glasses themselves. It's worked: 70 per cent of retailers they have approached now stock their wares.
It's just 18 months since the pair graduated and Gruar has quit his day job as an accountant; Bowden will soon leave his role at an investment firm to focus on the brand full time. "We'll be visiting a lot more retailers in the coming months, I suspect," he says.
lewisfredericks.co.nz