Business / Global
Business
Briefing
Keeping the drone market flying, rebranding a heritage distillery in Finland and making the cut in China.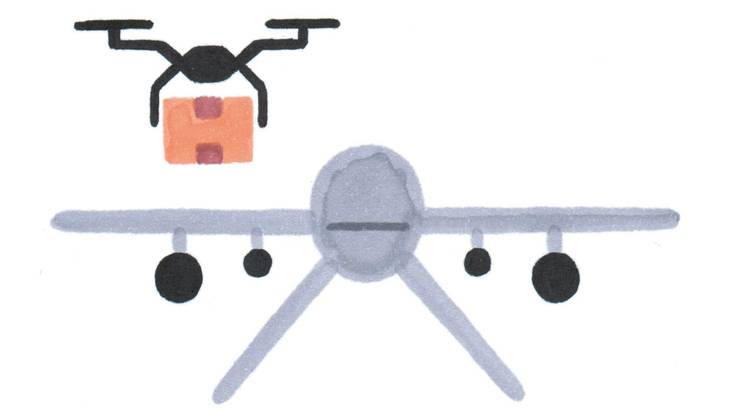 What's the buzz?
Global —
Drone catchers
The drone business is set to soar in the next three years with global sales of unmanned aerial vehicles (UAVS) expected to surpass €10bn by 2020. They can be used for everything from military missions to Amazon delivery services but what happens when a drone flies where it shouldn't, such as the one that crashed into a British Airways jet at London's Heathrow Airport last year?
To avoid such incidents, France and the Netherlands have trained eagles to take down UAVS in no-fly zones; Tokyo has established an anti-drone squad. But entrepreneurial companies are also cashing in on the need for drone-busting systems and gadgets. One of them is San Francisco's Airspace Systems, which has developed the Interceptor: a remote-controlled drone able to catch hovering trespassers in a Kevlar net. Another is DroneShield, a Sydney-based company that has launched a rifle-style DroneGun to shoot down unwanted or illegal UAVS. Meanwhile in Germany, Munich-based esg has developed a modular drone-defence system that detects and eliminates any threat by disturbing a drone's remote-control signal or taking over its gps navigation.
For owners worried about veering into illegal airspace, a Los Angeles start-up called AirMap is designing software to help operators fly in legal fly-zones. These solutions should ensure that the drone market continues without safety and security issues bringing it down.
---
City mover
Hong Kong —
Property
In Hong Kong, Allan Zeman is known as the godfather of Lan Kwai Fong. In the 1980s he was instrumental in developing the then rundown district into the thriving nightlife centre that it is today, starting with the launch of California Bar in 1983. It's a long way from where he began, growing up in Montréal and working from the age of 12 in a restaurant clearing tables.
The entrepreneur's ties to Hong Kong flourished when he began importing women's clothing to Canada from the island city; he ended up moving to Hong Kong when he was 19. Today he runs development company lkf Group with a portfolio spanning Phuket to Shanghai. We asked him what he'd spend €5,000 on.
lkfgroup.com
Question: What would you spend €5,000 on?
Answer: "I always encourage people to travel because it broadens your horizons and allows you to embrace cultures across the globe. I would organise a competition and invite participants to answer the question: 'How would you explore the world with €5,000?' The person with the most creative, sustainable and impressive travel plan would be granted the money to realise their wish."
---
Fringe benefits
China —
Beauty
The 50 Xingke Duo hair salons in Beijing and Shanghai are at the cutting edge of technology: appointments are made via smartphone, hairstyles are chosen from an online database and photos are taken and stored after each trim to ensure stylist consistency.
After debuting in 2015 as a chain of low-cost chop shops, xkd (as it's known) underwent a brand overhaul. Owner Willy Chuang's decision to invest in bricks and mortar attracted investment from Xiaomi founder Lei Jun. Having seen many Airbnb-style beauty businesses fail, Chuang felt that he would rather have customers come to him. "Plus I am good at building shops."
---
Creative spirits
FInland —
Branding
"Heritage is crucial to distilleries," says Anssi Kähärä, lead designer at Finnish creative agency Werklig, who was commissioned to create the brand identity for the Kyrö Distillery in 2012. "We wanted to have a unique visual element that connects the brand to its origins."
The brand's typeface – Napue Sans – was modelled on a 1714 war memorial next door to the whiskey and gin distillery in rural Isokyrö. The aim is for the packaging to stand the test of time. "We have succeeded by sticking to our origins, keeping the visual identity simple and telling our authentic story," says Kyrö's CEO Miika Lipiäinen.
kyrodistillery.com
---
Enterprising schemes:
Rates of enterprise creation are a good indicator of economic validity. Between 2007 and 2016 the UK witnessed a 31 per cent surge; Canada's rate inched up just 2 per cent. Alas, in Italy the rate dropped 35 per cent over the course of the past decade.