Art / Brussels
Fun of the fair
New York's art-world innovator Independent is taking its idiosyncratic style to Brussels. We ask some key figures what makes it special.
There are art fairs and there are art fairs. New York's Independent say that they do it differently: not so large; less like a trade show; more akin to a curated experience; a voyage of discovery; you might hang out with an artist or you might sit next to a museum director at dinner. While we've heard that before, Independent's seven-year run in New York led it to make its maiden transatlantic passage to Brussels last year; a city of old-world sophistication in a country not without problems.
But where there are problems there are also possibilities. Certainly the fact that this April the fair is in residence in the Vanderborght Building, slap bang in the middle of the capital of Europe, can be no bad thing.
Last year, Independent Brussels made something of a name for itself with collectors, curators, dealers and writers wishing they'd hopped on the train or popped on a plane to see what all the not so much fuss as fun was about. The big boys and grand girls of the gallery scene, such as David Zwirner and Barbara Gladstone, took space and showed work in a way that they wouldn't elsewhere. People ate and drank well. People went to Antwerp and Ghent and spent time in this northern-European neck of the woods, the very cradle of the collecting gene. And they bought things – and everyone likes that.
We've paid a visit to four key people who made the fair a success and who, it seems, would be more than happy to let you steal a frite from their plate if you make the trip.
---
The project manager
Elizabeth Dee
Co-founder of Independent, director of Elizabeth Dee gallery
New York
"The difference between Independent in New York and Independent in Brussels is that New York is a global marketplace; in Brussels it's more of a captive audience. All the players are known to each other and then we have this influx of mainland Europeans and people from the UK and the US flying in. The whole point is to be in Belgium, to commit to the culture. Brussels to me feels like going back to the fundamentals of why we do this in the first place. It's something like New York might have been in the 1970s or early 1980s.
The collectors are from this lineage of a northern-European collecting culture and they understand their tradition and their legacy. They could be living in London or New York but have chosen not to. The pace is different, there's a lot of space for high-calibre discussion. I value that, living in New York and working in Belgium. Things take time; discussions can take a generation.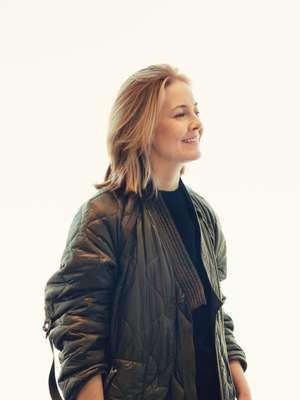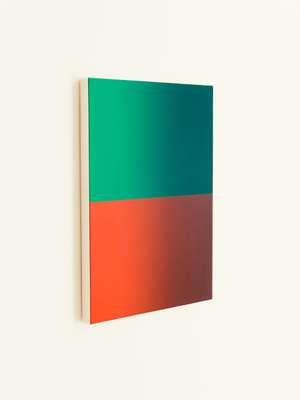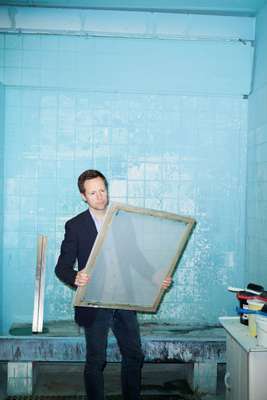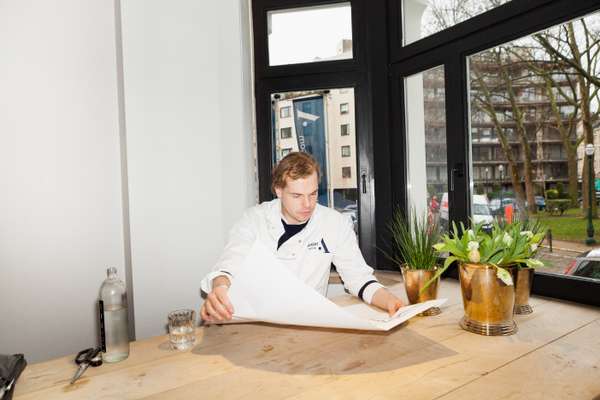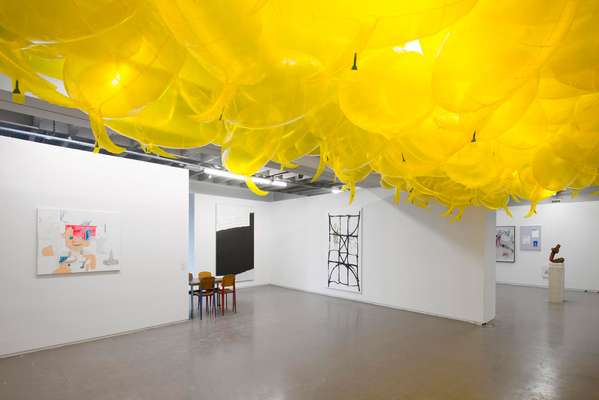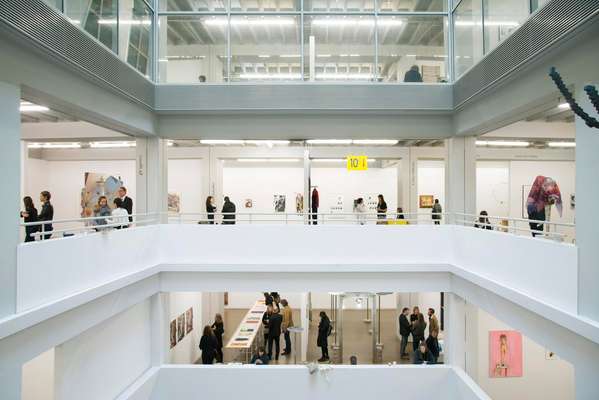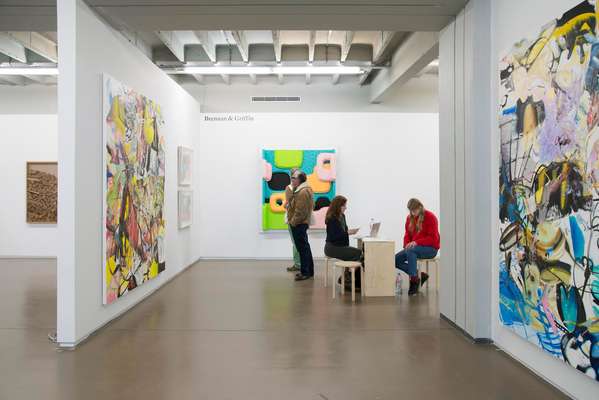 You'd better like eating lunch if you do business with Belgian collectors too. There is always a phenomenal meal that usually takes at least two-and-a-half hours, so you've really had a conversation; you haven't had a New York minute. And the result of that is that they listen and so they are much better informed than the New York collectors, I'd say. We are part of the gallery culture throughout the year. You can sometimes feel that you're attending a product launch at a trade fair, that it's a corporate event masquerading as a social event. You won't find that here."
---
The dealers
Marie Denkens + Wim Peeters
Co-founders of Office Baroque gallery
Brussels
"We started our gallery in Antwerp in 2007; first in our apartment and then in a proper space near the central station. In the middle of 2013 we decided to move it to Brussels because the city had become a central point in Europe, especially for people working in the arts. We put this down to the success of  Wiels [an avant garde art space in Brussels] and easy train connections to Paris and London.
Brussels has all the attractions of a major metropolis but at the same time it has the charm of a smaller town where you can do everything on foot. We pay only a third of what we'd pay for a gallery in Paris or London. A lot of artists come to visit and just stay. It's an exciting town at the moment, that's for sure. At the same time, Brussels is both convenient and undefined. People come and spend five days to try and figure it out.
Independent aligns itself with the city, which makes it very experiential. They want you to discover. The heavy hierarchy isn't there: you have a blue-chip gallery next to someone doing something very experimental. It's all designed around the moment you look at an artwork and it looks at you. It's helped by the fact that it's a lean organisation. When people have to help each other it makes a community. The venue helps, of course; the architecture is amazing and from the Vanderborght Building you can walk straight out to a bar or a restaurant – or even a museum if you want.
Why does it work? Well, last year people didn't know it was an art fair: they thought it was some kind of exhibition. There's a deliberate strategy to challenge how things are done. Gallerists are less like travelling salesmen; business is done both at the fair and later over a drink but the way of it is that it is always a conversation."
---
The chef who feeds the fair
Arno Verbeke
Chef and founder of Point Albert catering
Brussels
"My part happened by accident. I was running a takeaway kitchen – a place where we made good food but for people to take home – and I was catering events too; going around to people's places. It seemed like the thing to do: to run the shop and go home at 8 o'clock. It was definitely a shop and not a restaurant in that sense but it had a good location and the events we catered for got bigger. We catered for the Wiels art centre and I guess word got out. Last year was the first Independent and after speaking to Elizabeth Dee we thought, 'Let's do a restaurant.' So we had a nice pop-up place at the fair with a deli and a barista bar and we called it Point Albert.
Cooking for the art world is a nice way of working; it's creative and has a larger sense of what life is. We cook and we serve and we serve and we cook and sometimes I wonder how the art world can eat so much. Why not just cheese and wine sometimes? But I'm not complaining. We're young and have a young image; we don't have waiters staggering about with big bellies who look like they're at the end of their days. I'm just 30 years old. I think people like the difference.
In Brussels we have a unique position where things need to move forward but the government is asleep; they're bystanders. So all of the good things that are happening are private initiatives; it's the people doing it. Often younger people too.
This year I'm opening a new restaurant a week after Independent. It doesn't have a name yet because it's not all about me, you know? But, of course, it has an idea; less of the three courses and more eating the way you'd like. I can't tell you the point in an evening where it all just works and everyone's happy. I have no idea; I'm always backstage. I'm just happy that they are happy. Now I get up at 7 o'clock and go to bed at 3 o'clock and it's intense but somehow it's also gracious; people are gracious."
---
The collector
Tanguy van Quickenborne
Art collector
Ghent
"I was born in Ghent and studied at business school in Brussels. While no one was looking the city has become a very interesting place for art. Maybe seven or eight years ago you noticed some very good galleries, good museums and a very open art scene where people bump into each other, meet each other, talk to each other. Belgium's an open country; too open sometimes perhaps.
Brussels is different to London, New York, Paris or Berlin. Of course I love to visit those cities but, for me, Brussels is a half-hour drive; New York is a eight-hour flight. Now the art world is coming to Brussels: artists, dealers, people like you who write about it all. Maybe studio space isn't quite as cheap as Berlin but here you can be 100 per cent an artist and not have to work in a bar or be a supervisor in a museum, you know?
We have a great relationship with the Office Baroque gallery; we bought a work by [US abstract painter] Michael Rey from them recently. We are good friends with them and that particular artist is a special story for the gallery. We've also bought work by Kasper Bosmans [a young Belgian artist who likes a collage as much as a wooden sculpture] from Barbara Gladstone, the New York dealer who has a gallery in Brussels. So there's a good mixture of the international and the Belgian.
For me Independent is not so much an art fair as a museum show. Booths move fluently into each other; it's a bit off the beaten track, it's a bit rock'n'roll. It's a discovery and it feels spontaneous. In terms of visiting Independent, I don't do any research; I don't know what I'm going to find and I don't want to know. It's all done through the heart, the eyes and the stomach."
Independent Brussels, 19-23 April at the Vanderborght Building, Brussels