The list / Global
Immaculate conception
As spring ushers in fresh beginnings it is time to heed our testament to tidiness.
The notion of giving things a quick scrub, scour or polish come springtime is an age-old undertaking. The origins may lie in Jewish preparations for Passover, the start of lent in Catholicism or the Iranian arrangements for a pre-Persian new year spruce (known as khooneh tekouni, literally meaning "to shake the house"). Maybe it's just that longer, brighter days in the northern hemisphere mean that dust is more visible. Wherever it started, there's a consensus that now is an excellent time to tidy and tend to your affairs. In this spirit, we pitch in with a tidy selection of products for a clean sweep this April.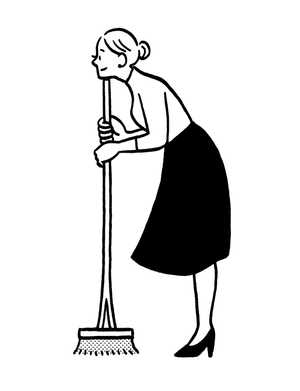 After more than two decades in the design game, Giulio Iacchetti launched his online shop Interno Italiano in late 2012. The two Pula brooms (one for domestic use, the other with stiffer bristles for outdoors) are made from beech wood and coconut fibres.
internoitaliano.com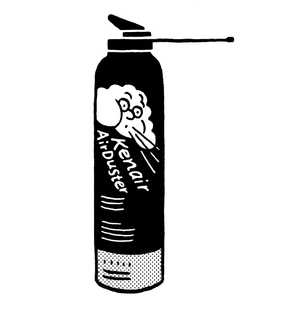 Designed to blow fluff and grit from the lenses, ports and crevices of cameras and consumer electronics, the Kenair can is also a blast when it comes to intricate dusting.
kenro.co.uk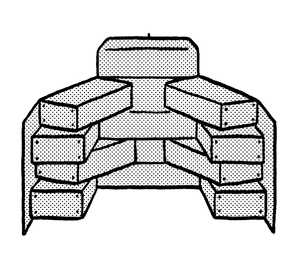 The Kleinteilemagazin (tool box) is the kind of product that Manufactum (the German catalogue merchant turned tool and homeware shop) excels at: lightweight, thrifty and useful. The steel rivets add hardiness and the drawers concertina open to provide ample storage.
manufactum.de
Williamsburg-based Common Goods founder Sacha Dunn is responsible for the brand's charming line illustrations but also the mission: to make household-cleaning products from plant-based ingredients and essential oils.
commongoodandco.com
Who said trash cans need to look like rubbish? The wooden lid of Shigeichiro Takeuchi's complex Swing Bin balances without a mechanism, making it simple to clean.
shigeichiro.com; moheim.com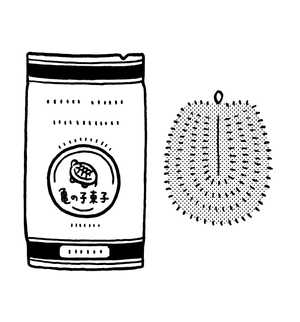 Atsuki Kikuchi designed the cute reptile logo that adorns the plastic outer packaging of Kamenoko Tawashi's brushes, sponges and scrubbers. Literally meaning "baby turtle", Kamenoko has actually been in business since 1907.
kamenoko-tawashi.co.jp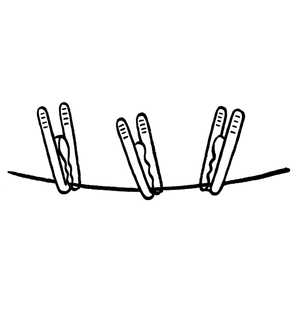 Each of these inexpensive stainless-steel clothes pegs is made from a single piece of metal. The pinch? Leaving Manufactum without a whole basketful of beautiful products is nigh on impossible.
manufactum.de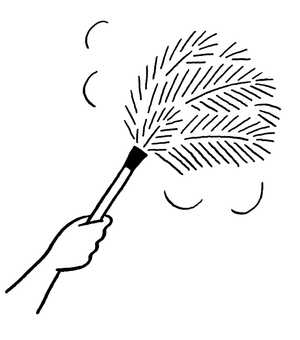 Based in a workshop in the village of Versmold in North Rhine-Westphalia, Redecker turns out all manner of exotic ephemera. From goat-hair brushes to ostrich-feather dusters, each crafty curio is a delight for dispersing dirt.
redecker.de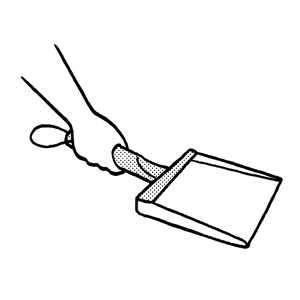 Made from beechwood, lacquered sheet metal and natural leather, this dustpan is a pleasure to use compared to its plastic namesakes. Retailer Andrée Jardin dates back to 1947 and stocks hardy homeware designed by Jérôme and Karine Clynckemaillie (known professionally as Mr & Mrs Clynck).
andreejardin.fr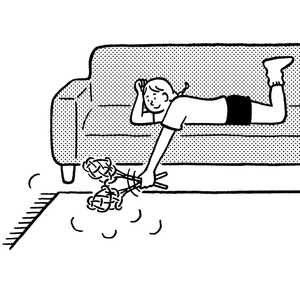 The form of this carpet beater is traditionally Japanese but made with Indonesian rattan. This model notches up another national influence as it's formed and assembled by a Vantaa-based Finnish co-operative.
objectsofuse.com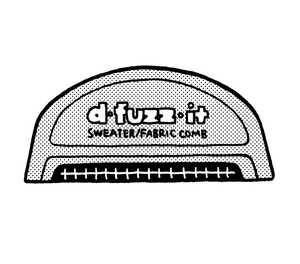 This fabric comb is an investment for keeping your clothes debobbled and lint-less (with change from a €10 note). Made by New York-based Oak Industries, it's a prudent alternative to chemical cleaners.
dfuzzit.com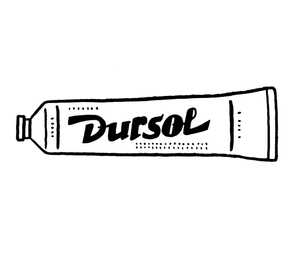 Blue-and-silver Brasso tins have been a British staple for more than a century, while Portugal's Coração Limpa Metais is packaged more like a luxury olive oil than a caustic cleaning product. This German gem, however, shines through in a crowded market.
autosol.de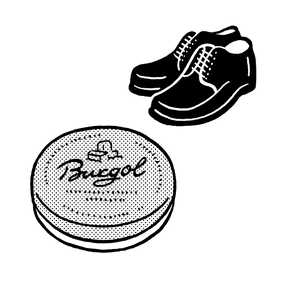 Bern-founded Burgol shoe polish has shone since 1921. The formula includes palm oil, carnauba and bee wax, as well as turpentine oil. It's available in 12 shades, each made from a natural pigment.
burgol-produkte.ch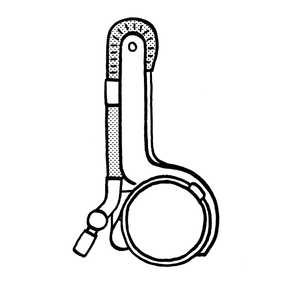 Engineer-turned-industrial designer Chiaki Murata worked for electronics companies including Sanyo before founding his own studio. The cordless Cyclone vacuum cleaner, with a stowaway hose and svelte handle, is an excellent example of his tempting work.
store.metaphys.jp
Stockists
Tool up to be the tidiest.
Labour and Wait, London
London's loveliest spot for homespun household essentials since 2000.
labourandwait.co.uk
Manufactum, All main German cities
The catalogue giant turned retailer that brims with built-to-last beauties.
manufactum.de
Tokyu Hands, Tokyo
An odd and all-encompassing selection of weirdly wonderful hardware and bric-a-brac.
tokyu-hands.co.jp
Cole Hardware, San Francisco
The Bay Area stalwart stocks extras to beautify your abode.
colehardware.com
Persembe Pazari, Istanbul
Hardware bazaar around Fermeneciler Caddesi in Karakoy – the oldest and best.