Heritage brands / USA
Making a stand
Fifty years ago it was easy for a man to sport head-to-toe 'Made in the USA' brands. Today? Well, these stalwarts have survived and while some have moved manufacturing overseas others are busy boosting their production in the US.
Five decades ago an American man's wardrobe was filled with clothes proudly made in the USA. Leaf through American fashion magazines from the 1960s and, apart from a few British and Italian interlopers, the advertisements are almost exclusively for US brands.
Today? Many companies have closed while the survivors may offer a vision of American wholesomeness but the labels reveal China, Mexico and Portugal as their origin. So when Donald Trump promises more manufacturing jobs for Americans in America it has appeal. Yet this represents only one part of the story. Heritage brands were already shifting some production back home as costs rose in the likes of China. And new brands Billykirk, Shinola and Raleigh Denim Workshop – to name just a few – are backing "Made in the USA" too. Here we look at a selection of major US brands that were big ad spenders in the 1960s to see how they have fared since. It's a story of money, offshoring and good looks too.
Founded in 1893, Talon made a name for itself in Pennsylvania as the company that invented the contemporary zipper. Its zips were used in jackets worn by GIs during the Second World War and in the 1960s could be found on rain boots too. But then other companies learnt how to do it quicker and more efficiently – namely Japan's YKK, which has become the most dominant player in the global zipper market.
Today Talon International, as it was renamed in 2007 after being bought by its current owners six years earlier, has shifted its production from largely within the US to countries such as India and soon Vietnam, and it no longer has its own production facilities. "As the world has moved we have become a global brand with manufacturing in various regions," says CEO Larry Dyne – sounding a little like he's sugar-coating the pill – from his base in California. And while the company – which has about 200 staff in China, Hong Kong and the US – continues to work with brands ranging from Brooks Brothers to Ralph Lauren, it's a rather different beast to when it was first conceived.
1960s: Largely US-made and dominated the global market in the 1960s thanks to the boom in jeans culture.
Today: It's been through rough times and several owners but it did invent a fire-retardant zipper in 2016 (well, it's good to cover all eventualities).
Bates was founded in Massachusetts in 1885 and claims to be the first US brand to produce men's brogues. Although the company has always made shoes for regular consumers, its history is closely entwined with the armed forces; during the Second World War it made more than one million pairs for the military.
As decommissioned troops headed off to higher education, it switched to a more collegiate feel and the Bates Floater – a leather chukka boot – became its signature (and the official shoe of the Tokyo Olympics in 1964). It continued to make Oxford shoes for the US navy throughout the 1960s and, after being bought by Wolverine World Wide in 1969, expanded its production base and its grip on the military and police markets.
Nowadays Bates is the biggest shoe supplier to the Department of Defense and makes everything at the Great Rapids facility in Michigan, having relocated from Massachusetts. As "American made" producers of everything from Durashock boots to the traditional Oxfords, Bates is an active supporter of the Berry amendment, which requires all footwear of military personnel to be made within the US.
1960s: Supplier to Olympians and beloved by President Eisenhower.
Today: Firmly in the patriotic mould, it uses the slogan "Duty bound" and supplies the military and contractors with sturdy leather boots.
Purveyors of hardy woollen socks since 1905, Wigwam was actually the name of a line produced by the Hand Knit Hosiery Company but it proved so popular that the company changed its title accordingly. Skip forward to the present day and several key pillars of the Wisconsin-based brand remain firmly in place. For one it continues to be almost entirely US-made (in its 112-year history only four styles have been made abroad) and remains family-owned. Margaret Newhard, director of product management, is the great-granddaughter of the company founder, while her father is chairman.
The resurgence of interest in domestic production has only helped. Wigwam bills itself as making superior products for people who care. "We are not selling commodity goods; we are selling to a customer who is willing to pay more for the product," says Newhard. Over the years the brand, which started out socking up lumberjacks, has made everything from golf-club head covers to jumpers. But with two patents on its technology and as pioneers of a size-identification system, at the end of the day it's all about the sock.
1960s: Essential wool socks made to last for the lumberjack and sportsman.
Today: Employs 150 staff at the same building it had in the 1960s; "fashion-forward" and innovation is now also part of the equation.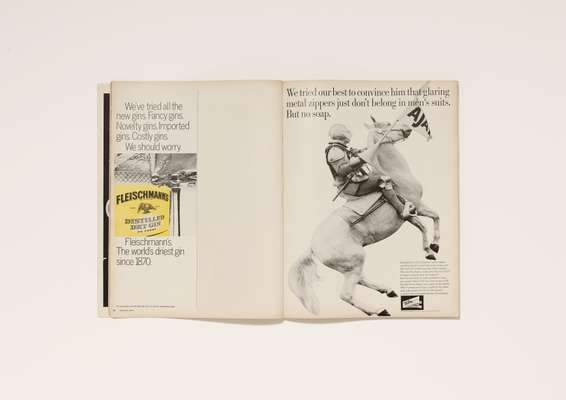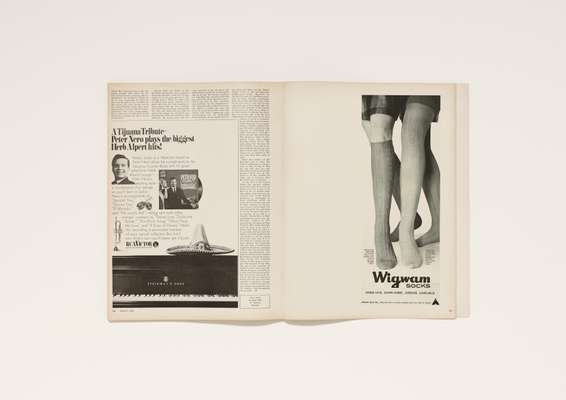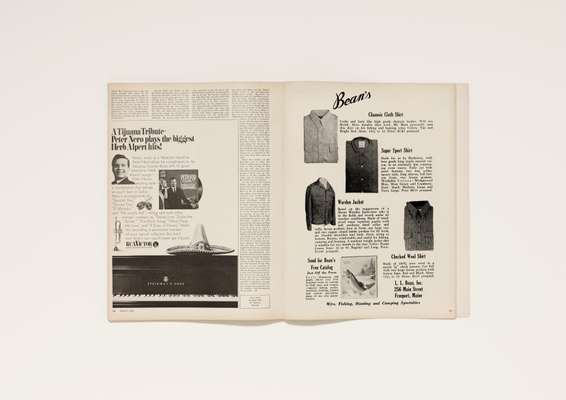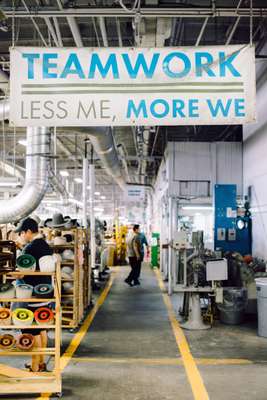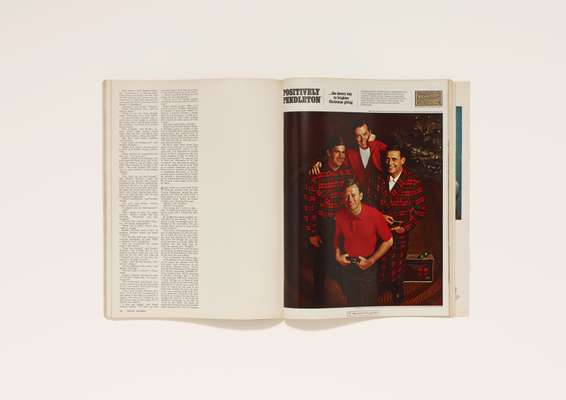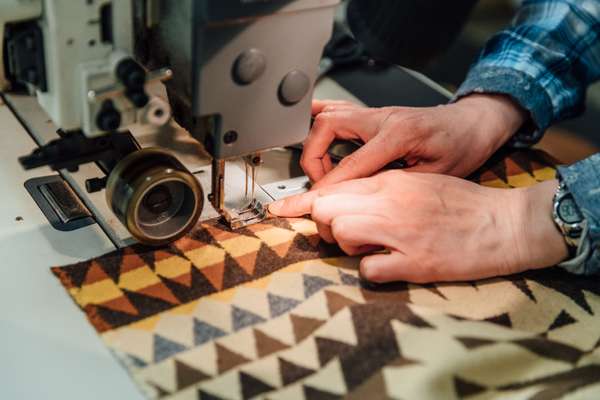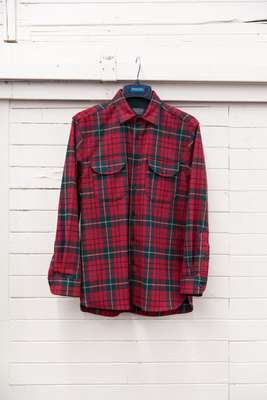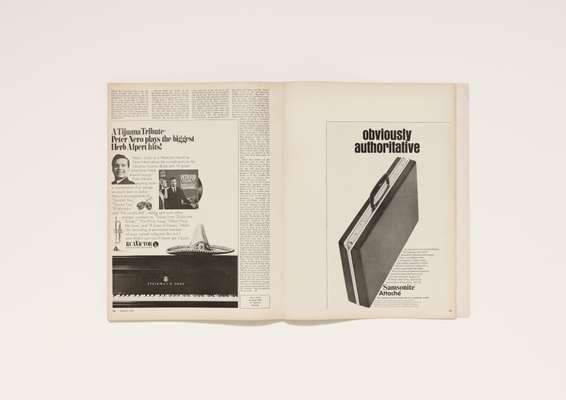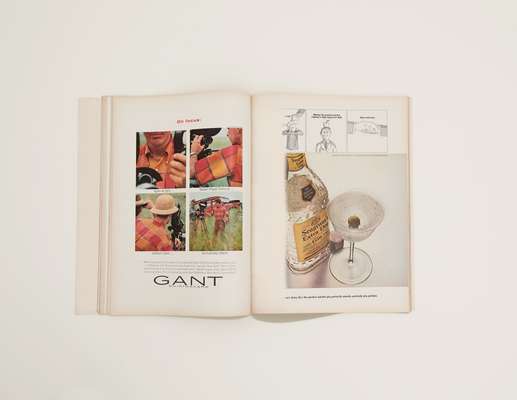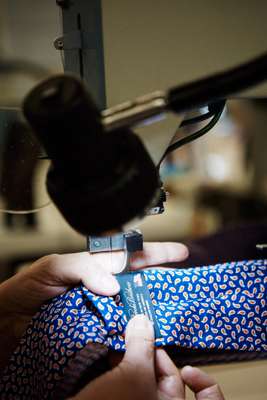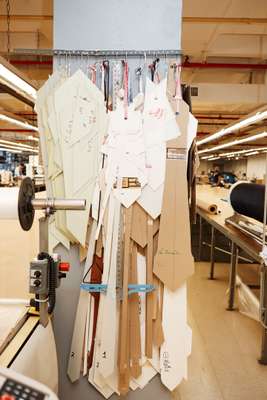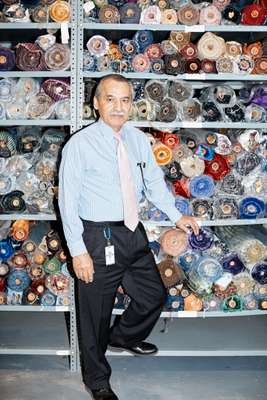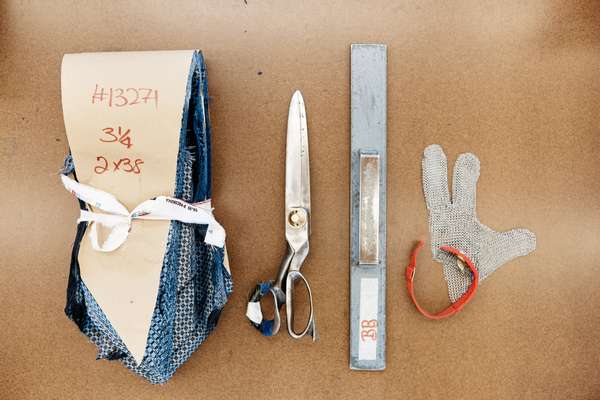 LL Bean: Maine attraction
Steeped in tradition and seen as a steady, slightly preppy brand, LL Bean is the king of the catalogue-business model. Another of the US's East Coast fashion titans, the brand takes its name from Leon Leonwood Bean, who founded the company in 1912 in Maine. A sporty type who was into fishing, his brand continues to turn out affordable outdoor basics: chunky knits, plaid jackets and wool-lined slippers.
Its first customers were sportsmen coming to Maine to fish, hunt and hike; LL Bean has since expanded into lifestyle products and prospered. LL Bean does still manufacture some products in the US – including the Maine Hunting Shoe line made in its home state – but 75 per cent of its production is now overseas. "The infrastructure of the US apparel industry began to shift in the 1990s," says brand spokesman Eric Smith. "Facilities no longer exist to produce certain goods at the prices our customers expect."
The ad shown here first appeared in Yankee magazine and was snapped by Mel Collins, who was LL Bean's in-house photographer from 1944 to 1949 and again from 1955 to 1974.
1960s: Classic outdoor-orientated gear. The Norwegian jumper introduced in 1965 in navy and white became a preppy staple.
Today: LL Bean now has 30 shops in the US and another 20 in Japan.
Founded in 1865 and once the world's milliner – producing everything from black derbies (aka bowlers) to cowboy hats – Stetson began to struggle in the 1960s. While jfk's more informal style may have had something to do with it, "there were smaller cars so people couldn't wear their hats in them", says Stetson VP Sean O'Toole, which meant demand for all headwear plummeted.
This generational shift made life tricky for the company and, in 1968, it was taken over by its current owners, the Guilden family. They closed its Philadelphia factory, once home to 5,000 employees, and moved to a licensing model. Now based in Manhattan it chooses its global partners carefully, which has helped it stay relevant and increased its appeal to a new generation of hat wearers. For example, Stetson has been working with Hatco, based in Garland, Texas, since 1988. Hatco produces about 60 per cent of the one-million-odd hats that carry the Stetson name each year, while the rest are made in Mexico, Germany, Italy and Bulgaria. The "Made in the US" tag is important to O'Toole. "It's something we put a lot of care into," he says. "We will do anything we can to ensure that it continues."
1960s: The largest producer of hats in the world was dealing with shifting trends.
Today: Hat-making may have declined but Stetson is still a household name.
Pendleton: woolly mammoth
A brand that sums up the rugged Pacific Northwest, Pendleton has been operating a wool mill in Oregon since 1909. Founded by a Yorkshireman, it has remained a fairly steady ship by staying "true to its roots and values", according to Mort Bishop, Pendleton president and one of the family members still working in the business.
A maker of wool and cotton products, from blankets to jumpers, the brand has focused on nurturing a sense of US identity (by incorporating indigenous patterns in some of its motifs and using plenty of plaid). All of its woollen textiles are made at two mills: the Oregon site and Washougal Mill in Washington State, dating from 1912. Some concessions have been made nonetheless and Nafta saw the outsourcing of most shirt assembly work to Mexico. Yet as the owners of two of the US's four remaining woollen mills – there were more than 1,000 50 years ago – Pendelton's commitment to the US is obvious.
"Following our path has required fiscal responsibility, maintaining sustainable state-of-the-art mills, retaining skilled employees and exercising hands-on management," adds Bishop. "Not always easy in today's business."
1960s: Classic American basics inspired by the Pacific Northwest.
Today: Pendleton has embraced change, including collaborations with brands such as Timberland and Nike.
Founded by Charles Jones in Whitman, Massachusetts, in 1899, Bostonian started life as the Commonwealth Shoe and Leather Company and was, in many senses, a pioneer. It was the first manufacturer, for example, to produce Goodyear welted footwear entirely under one roof. And in 1923 it was the first dress-shoe brand to run national advertising.
For much of its life Bostonian offered a high-end US-made shoe for men. But this changed under the ownership of UK shoe company Clarks, which had been eyeing an opening in the US market. In 1978 Clarks bought the Hanover Shoe Company and then a year later purchased Bostonian. The concept and offer has shifted over the years, according to Clarks' chief brand officer Jason Beckley. "I saw an opportunity to reposition Bostonian as a premium lifestyle brand, anchored in footwear, with a New England point of view," he says. "It has valuable brand equity with a rich heritage in shoe-making." But some of the shoes are now made in China – not such a New England point of view after all.
Today the brand offers less formal shoes and, in the 1990s, it entered that market with its low-key Strada range. As for what's next? A brand "reinvigoration" for the autumn/winter 2018 collection.
1960s: Formal shoes made in the US.
Today: Production is outsourced with a focus on value for money.
These suitcases can take pretty much anything a bored luggage handler throws at them. Samsonite, named after the Biblical tough guy, was established in Denver, Colorado, by Jesse Shwayder in 1910. The brand started off producing sturdy wooden trunks. Since then there have been plenty of innovations, from the 1941 Streamlite – a wooden frame covered in vulcanised fibre – to the 1986 Oyster, the first suitcase to have a three-point lock system.
The company expanded in the 1950s and opened factories in New Mexico and Arizona. Ownership was transferred away from the family in 1973 and over the next few decades Samsonite would pass through several owners and deal with the financial turmoil of its parent company e-ii Holdings filing for bankruptcy in 1992. Despite the wobbles, today Samsonite (currently a public-limited company headquartered in Luxembourg and Hong Kong) has a portfolio of six brands, employs 10,000 staff and had total group sales of $2.5bn in 2015. As for production? A large share is handled in India, although global CEO Ramesh Tainwala says he's contemplating returning some to the US.
1960s: A world leader in luggage, its 1962 Classic Attaché was its first magnesium-reinforced business case.
Now: It's still an industry leader, with more than 600 shops worldwide.
"We think of ourselves as being born in the US and raised in Europe but really we have one foot firmly on both sides of the pond," says Matthew Wood, Stockholm-based creative director of heritage brand Gant. It was set up by Bernard Gantmacher, who landed at Ellis Island in 1914. He started out by making shirts for department stores before graduating to his own brand in 1949.
Things ticked along nicely as Gant brought the button-down shirt to the mass market but, like many brands, it was shaken in the 1960s and sold to Consolidated Foods. The Swedish connection came about in 1980 when a trio of entrepreneurs, keen to launch a clothing company, approached Gant with the idea of licensing the brand in Scandinavia. Wood says that the Scandi side ended up being run "far more efficiently" than the one in the US. It would be the same Swedish company – Pyramid Sportswear – that bought Gant in 1999, although it then passed the baton to Switzerland's Maus Frères in 2008.
Nowadays production is global, with hubs from Portugal to China, but there's talk of a US comeback. "If I have an ambition for the brand it is to take some of Gant's design and production back to the US in the next two to three years," says Wood.
1960s: The Oxford button-down shirt and the club blazer – you get the drift.
Today: Gant combines Americana with a touch of Scandi know-how.
Brooks Brothers: dressing VIPs
Donald Trump and Barack Obama have little to unite them – but clothing is one thing they can agree on. At January's inauguration they were both wearing coats from Brooks Brothers. The company, founded in 1818, can claim to be the oldest clothing retailer in the US and its history is full of intriguing trinkets. "There have only been five presidents not to have worn Brooks Brothers – and the first three were because we weren't around at that time," says Kelly Stuart, Brooks Brothers' brand historian.
Family-owned until 1946, the brand went through one change of hands before an unhappy tenure under the ownership of UK's Marks & Spencer from 1988 until 2001. The company was then up for grabs and it became privately owned by Italian Claudio Del Vecchio, whose father made a name for himself in eyewear. There have been moves back to more US production, with the 2008 purchase of suit maker Southwick and the opening of a new factory in North Carolina.
Brooks Brothers now produces 80 per cent of its suits in Massachusetts, while all woven ties are made in New York, where baseball caps have been added to the line. "We have to be good stewards of the brand," says Stuart. "Claudio approaches Brooks Brothers as a caretaker. He's looking at what made us great – and one of those answers is American manufacturing."
Then: With young people rejecting their parents' generation, Brooks Brothers was seen as outmoded by some. The brand went through a reset with its Brooksgate line (Richard Nixon, believe it or not, was a fan).
Now: There have been wobbly moments but there is investment in US manufacturing and expansion, thanks to last year's purchase of Brooklyn-based jeweller Alexis Bittar. Next year it celebrates 200 years.