Design / Beirut
Making the cut
Lebanon has produced some of the world's best couturiers but a new generation of creatives are now creating an edgier fashion scene.
"Beirut is complex, nothing here is black and white, there is a lot of grey," says Emilie Duval, director of the new school of fashion at the L'Académie Libanaise des Beaux-Arts (Alba).
Perched on the top floor of the city's respected design-and-architecture university, the fashion department offers panoramic views of Lebanon's busy capital. As Monocle visits at dusk the cityscape is particularly moving as orange sunlight rolls over sandstone-and-concrete buildings that climb dusty mountainsides and march down to the sparkling Mediterranean. Structures that were battered by bullets during Lebanon's now-distant civil war sit alongside newer condos built for the Gulf's holidaying rich, all assailed by the car horns from rush-hour traffic in the packed streets below. For Duval – a former senior designer with Dior Couture and Maison Margiela who relocated from Paris six months ago – her new home is at once moving forward and stuck in its past.
"The young people here have been sheltered; their parents endured war and they want their kids to have a cosy life, which is natural. But for us to get them to be creative we must get them to come out of their shells," she says.
At Alba's fashion school, launched in partnership with Brussels' La Cambre-Mode[s] by the city's celebrated designer Rabih Kayrouz, students are coaxed out of their comfort zones and thrown in at the deep end. Along with the usual pattern-making and sewing lessons they are introduced to industry mentors and encouraged to release their creative energy via more unorthodox methods. "We've had them screaming as loud as they can from the terrace to loosen up a bit," says Duval, laughing. And while these first-year students would rather be structuring billowing skirts than chatting with the international media, there are plenty of people discussing how fresh talent is boosting Beirut's fashion industry.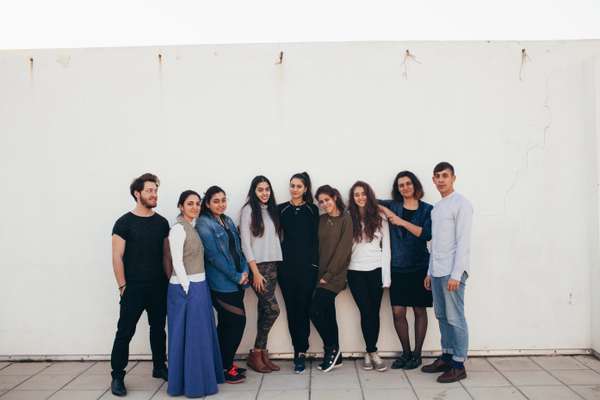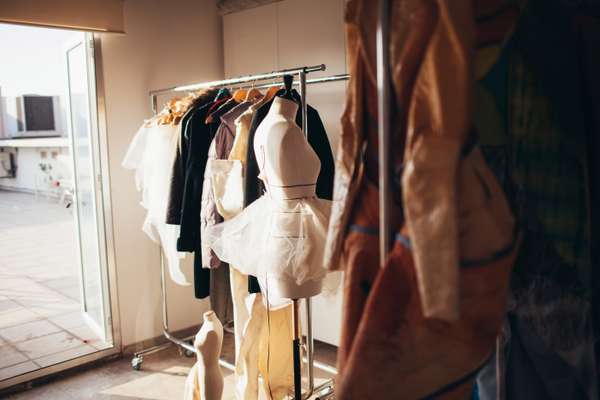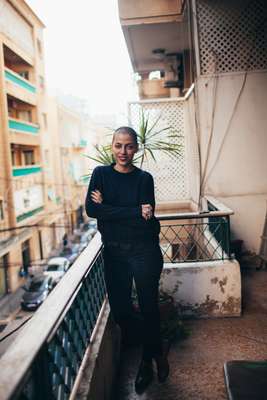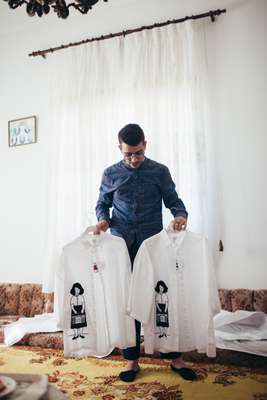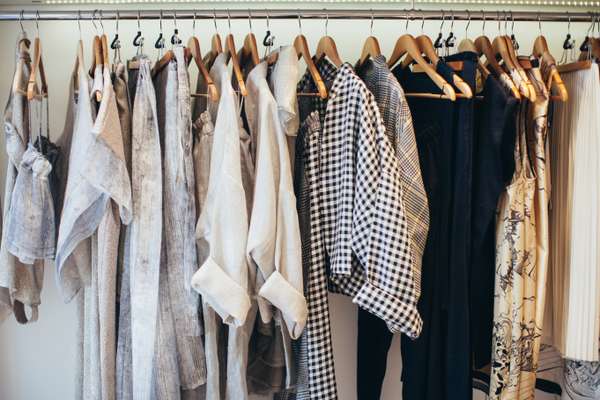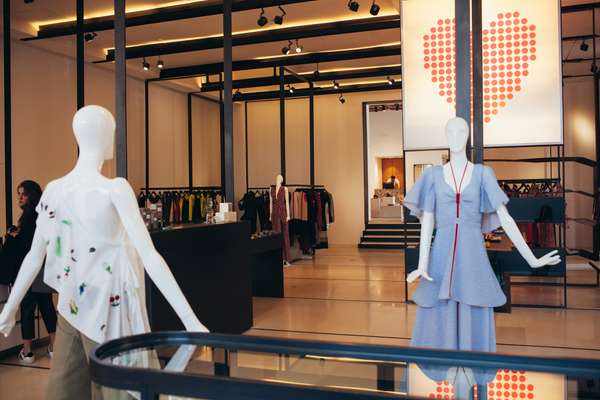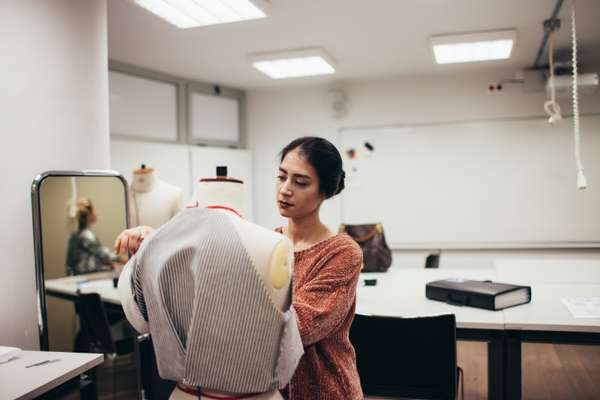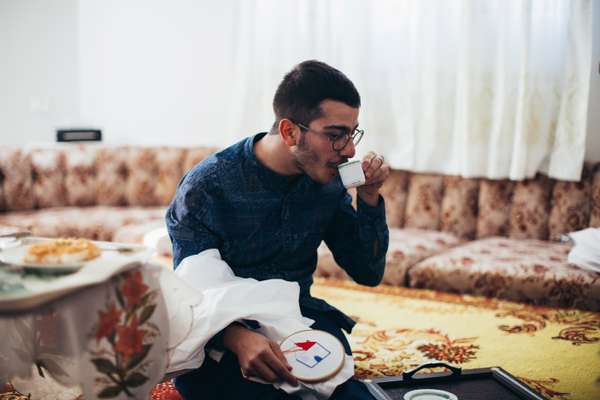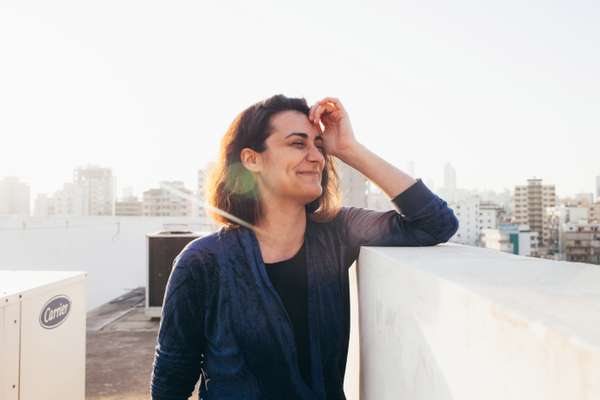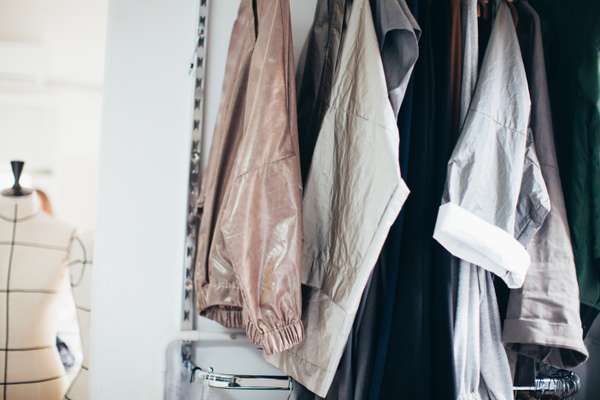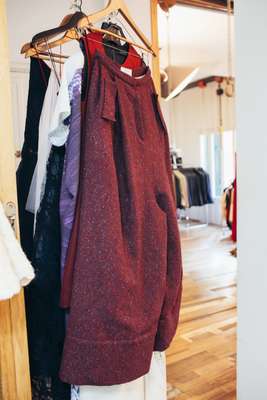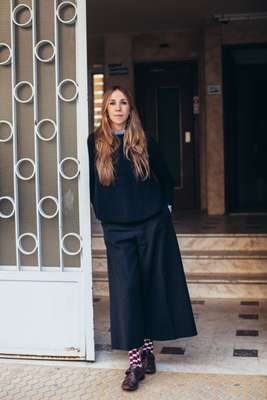 The studio of Lara Khoury, one of the city's most promising and outspoken designers, sits in the eastern suburb of Gemmayze. She says gaining and retaining confidence here as a designer is harder than in most places. "I had to learn to love my country because it is a very difficult country to live in – and then I had to learn to talk about my country through my work," she says.
Since 2010 Khoury's womenswear – and more recently menswear – has dealt with her world's realities, from the inspiring to the frightening. When the poorly run Beirut municipality left city streets flooded with uncollected rubbish in 2015, Khoury mourned for her hometown through an all-black collection (black sells well too, she notes). Her work has found an audience well beyond Beirut, in high-end boutiques across the UAE, and as far as Japan. "Clients here are extravagant," she says. "They are not afraid of wearing big stuff – volume and statement pieces. Price is not an issue: if they love it they'll get it."
Style in the Middle East can veer towards the ostentatious but Khoury has found a tasteful balance in her designs, offsetting flamboyant fabrics with pared-back cuts or creating voluminous garments in quieter tones. With confidence – shaven-headed and wearing big jewellery with chic all-black attire – she unveils what she has titled "New Normal", her autumn/winter 2017 collection. "Watching Donald Trump become US president and getting used to navigating walls of rubbish in my hometown: these things have become our new normal," she says. "It's surreal." Her collection is where that surrealism has been channelled, through draped silhouettes and myriad shades of blue.
Kayrouz, who has played a hand in Khoury's career, says she represents a new generation of Lebanese designers that he is proud to engage with."Lara and her contemporaries are moving the fashion scene here in Beirut beyond couture and evening gowns and into streetwear and ready-to-wear, which is very courageous when you consider that Lebanon has no real manufacturing base."
Khoury was part of the first generation to come through the Starch Foundation, a non-profit organisation that Kayrouz established with Tala Hajjar in 2008 to move the city's creative industries forward. The programme offers designers industry mentoring and a free retail space in the city's upmarket Saifi Village, to connect with shoppers. Starch aims to expand into manufacturing in the coming years. "The burden of starting a business, whether it is here or anywhere, is so heavy and emerging designers end up doing everything but focusing on the product, which is a shame," says Hajjar. "So we try and remove all of that burden. You want a space? We give you a space. You want press contacts? Here they are. Because of the reputation that we have built, when we introduce a new designer there is an instant curiosity among consumers."
One of the Starch Foundation's stars is Salim Azzam, who Kayrouz says is "as much a doer as he is a designer". Mentored by Kayrouz, Azzam completed the Starch programme earlier this year and has created a modern fashion brand that pays tribute to Lebanese craft and tradition without appearing kitsch. At Paris Fashion Week in February, keen buyers admired his capsule collection. The pieces feature embroidery done in traditional form by women in villages outside Beirut, in the Chouf region where Azzam grew up. "I always feel that there is a responsibility to my community, to my country," he says. "I studied in Canada and had a permit to stay there, where it is safer and more prosperous, but I always had this sense of belonging here. That is what has made this fashion line work."
Beirut's streets still feel slightly devoid of young people. Many graduates who get the chance to move into careers overseas (where opportunities come easier) do so. But from start-up fashion boutiques to Creative Space (a school offering free fashion training), all the way to the city's top universities, the mood is shifting. At the fashion department of the Lebanese American University, established in collaboration with the London College of Fashion and designer Elie Saab, the members of assistant professor and course co-ordinator Jason Steel's first graduating group have been transformed as both designers and citizens of Beirut.
He believes students here realise that what we wear is a reflection of society and that they have the power to remould this. "My pitch was to re-envision the sector. I couldn't pitch to what there already is – these kids would end up as someone's assistant in the back of beyond. These designers are the regeneration; we are forging the way forward."
Where to buy Lebanese:
Beirut's best shops are scattered across the city's central districts. Timi Hayek, a fashion designer who has grown her business with help from the Starch Foundation, has her boutique-cum-studio on Achrafieh's Monot Street. Sitting alongside breezy cafés and restaurants, the tidy and bright space is where she sells her relaxed ready-to-wear collections and tailored garments for clients.
The big money is spent at Beirut's downtown luxury district where shiny boutiques border abandoned buildings. The top shop in this neighbourhood is Plum Concept, owned by London-based Lebanese designer Mira Mikati, whose eponymous label is joined by a tight selection international names such as Christopher Esber and Vetements.
Artisans du Liban et d'Orient occupies the city's best retail space, overlooking the Mediterranean on the pedestrian-heavy Corniche. One of Beirut's most iconic designers is Johnny Farah, who designs and sells his collections in his Saifi Village shop.