Thermomix / Germany
Mixing it up
The food processor that is not only stirring up the home-cookery market but also feeding a publishing boom.
"It's not easy to stay in shape when you're surrounded by delicious food," says Jan Spielhagen, editor in chief of Germany's leading food magazine Essen & Trinken, as he strolls into the test kitchen of Hamburg publisher Gruner + Jahr. Here a team of 12 cooks are dressed in crisp chefs' whites and flit between stove and studio shooting recipes for the glossy pages of the publishing house's many food titles. Since the launch of Essen & Trinken mit Thermomix – a recipe-filled affair dedicated to food made with the Thermomix food processor – the kitchen has become markedly busier and noisier. Every time the "Thermy" – as it's affectionately called – has completed a recipe step it plays a jovial tune, which acts as a bugle call for the chefs on duty.
Four machines cater for the recipes of the new title. The bimonthly magazine flew off the shelves when it was released in late 2016. In fact it sold better than any launch publication by Gruner + Jahr: an additional 60,000 copies had to be printed, bringing the first issue's print-run up to a respectable 260,000.
The secret to this mini publishing boom lies in the formidable success of the Thermomix appliance itself. It kneads, heats, emulsifies, mixes, weighs, blends, chops, stirs, steams, whips, grinds and cooks. No wonder it's garnered such a large following around the world and made a profit of €1.4bn last year alone. But that doesn't fully explain the huge cult following that this machine has amassed. That's down to how Vorwerk, the German company that created it, conducts its business.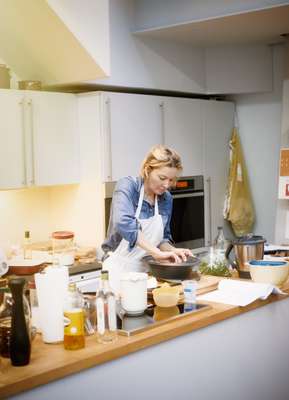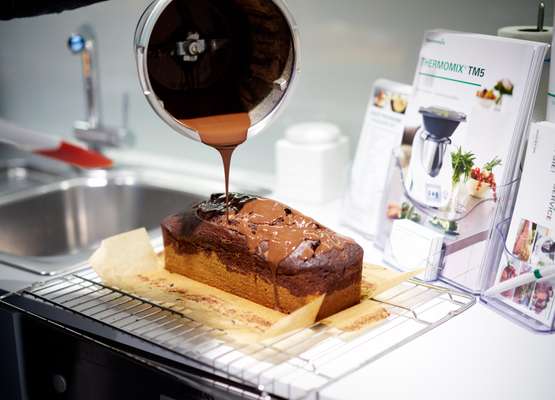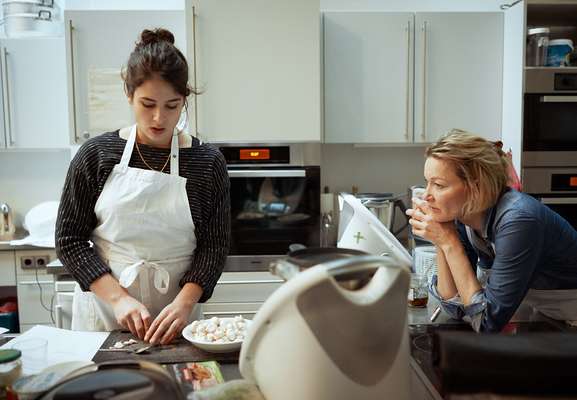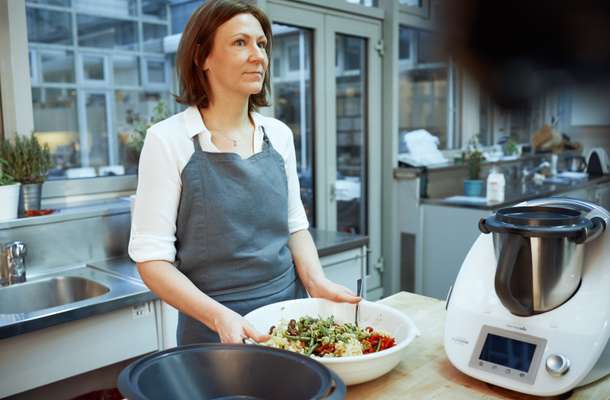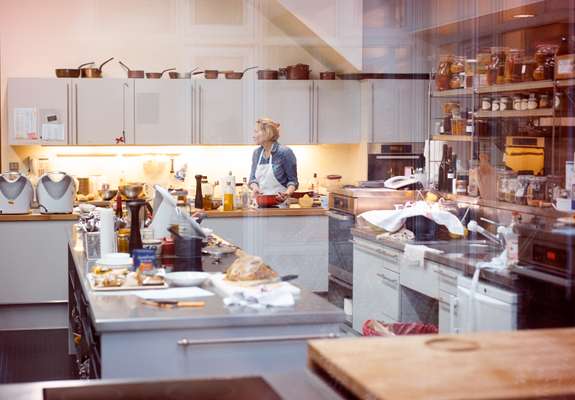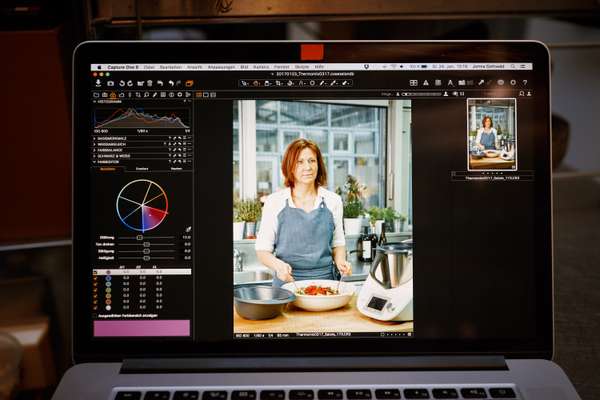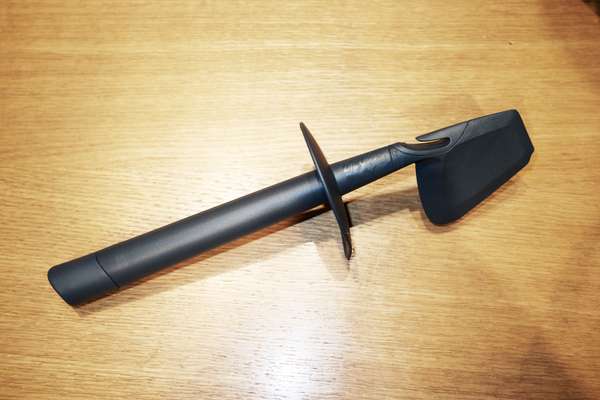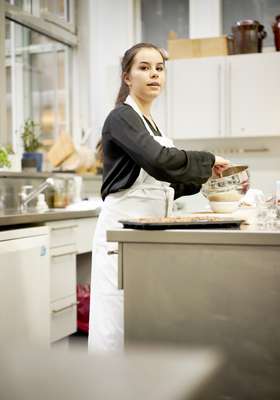 Vorwerk, based in hilly Wuppertal (a place renowned for its gravity-eluding suspension railway), built its business model around customer service and direct sales. In Germany everyone knows the brand – or at least everyone who grew up in the mid-1900s might because that's when it first started sucking up customers with Kobold, Vorwerk's bestselling vacuum cleaner. Back then salesmen would travel from door to door presenting the newest models. It cleaned up.
While Kobold (named after the German mythical creature said to tidy households overnight) remains an important sales point for Vorwerk, it has since been surpassed by the Thermomix. After the death of the traditional salesman model, the family-run company – which started out as a carpet manufacturer in 1883 and has evolved into an international enterprise that sells everything from flooring to cosmetics – created a global network of advisers who demonstrate and sell its products.
Around the world some 42,000 Thermomix advisers regularly organise events at a host's home to show how to prepare a meal with the food processor, which made its first appearance on the market in 1971. Back then it was called VM 2000 and had only seven functions. Four generations later and the Thermomix has made itself at home in millions of kitchens around the world with at least two sold every minute.
"I've been cooking with a Thermomix for 14 years," says Andrea Schmidt, one of Vorwerk's trusty advisers and one of the few who helped train Gruner + Jahr's chefs prior to the launch of Essen & Trinken mit Thermomix. Schmidt organises two to three dinner parties a week to showcase the futuristic appliance (and garner commissions). Tonight she's visiting Cornelia Finner and partner Torben Fabel in the Hamburg suburb of Tostedt. "It's nice to surprise people," she says with one eye on her guests, who are enraptured by the gadget that's now kneading flour and yeast into bread dough. "It was my girlfriend who really wanted the Thermomix," says Fabel. "But now I'm the one who always uses it."
It's not just the domestic market that's in a spin over the Thermomix. Even celebrated chefs – including Vince Trim of the restaurant at Mona (Museum of Old and New Art) in Tasmania – have discovered the benefits of the machine. "My first experience was seven years ago when I arrived at Mona; we started with one in the kitchen and now we have three," he says. "It is unusual to walk into a busy commercial kitchen that doesn't have a Thermomix. They are fast, reliable, accurate and versatile – all things we are looking for to help us."
"The market is booming; there was a void and we filled it," says Spielhagen, back in the magazine's test kitchen as he scans the counter for treats. "The more unstable the world becomes, the more we yearn to come together," he adds. "Cooking brings people together."
The manufacturer: Vorwerk, Wuppertal
Founded: 1883
Owner: Mittelsten Scheid family
Product range: Thermomix, Kobold, Twercs DIY tools, flooring and cosmetics
Employees: 625,000 and counting
Annual turnover: €3.5bn
The publisher: Gruner + Jahr, Hamburg
Founded: 1965
CEO: Julia Jäkel
Product range: More than 300 titles, including Stern, Brigitte and Essen & Trinken mit Thermomix (the latter is the first new launch by the recently founded publishing group Deutsche Medien-Manufaktur, a sister company to Gruner + Jahr)
Employees: 12,500
Annual turnover: €1.5bn