Travel / Global
Travel
Briefing
Whether you're taking to the skies above Montréal or lying low in New York, this month's round-up will ensure you're fully briefed.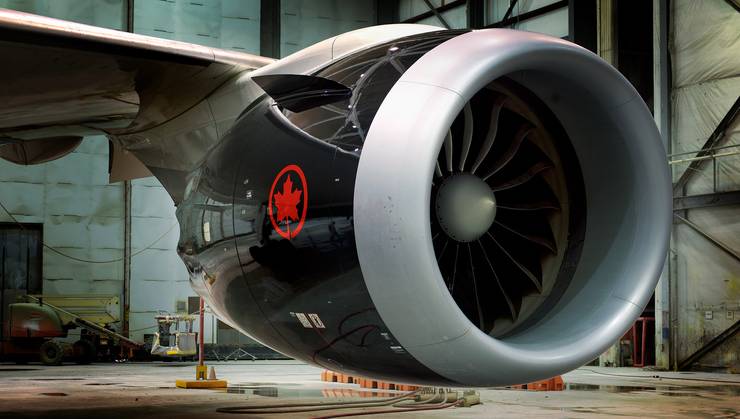 New Heights
Air Canada
montréal
The flag-carrier's refreshed livery, unveiled in February, is in time to mark Canada's 150th anniversary on 1 July. Created by monocle's sister company Winkreative, the intention of the striking red, black and white design is to assert a confident presence in the skies. Air Canada's own 80th birthday is also marked by sommelier Véronique Rivest's wine list, which is a fine complement to chef David Hawksworth's onboard menus. 
aircanada.com
---
Bon Vivant
Oxbow Hotel
eau claire
Located 135km east of Minneapolis and revived by four friends, this place feels upmarket but it's a here-for-everyone ethos that drives it. "The guy who pulls up in his truck with his sleds in back needs to feel comfortable here," says co-owner Justin Vernon, who is better known as the frontman of folk band Bon Iver.
theoxbowhotel.com
---
Room for another one
New York
The Whitby
After the runaway success of Crosby Street Hotel, Firmdale has added a second string to its New York bow. The 86 bedrooms and suites are brimming with intriguing artwork and furniture, all featuring the brand's signature oversized headboards. And the rooms are spacious, particularly in a town known for its postage-stamp-sized accommodation. From sipping tea in the Orangery to watching a film in the in-house cinema, The Whitby has it covered.
firmdalehotels.com
---
Cutting it
Berlin
Nomad Barber
Miguel Gutierrez became fascinated by Middle East barber culture while filming a popular web series. It's no surprise then that he opened the Berlin branch of his Nomad Barber shops halfway between Kreuzberg and Neukölln: neighbourhoods with a large proportion of Turkish and Arab residents. With exposed brick walls, a decent flat white and treatments that take 45 minutes, Nomad Barber is a comfy, gentrified take on the art of the classic bazaar shave.
nomadbarber.com
---
Fresh take
Charleston
The Dewberry
This intimate 155-room hotel, eight years in the making, is housed in a 1960s building – and was worth the wait. Founder John Dewberry worked with preservationists and Brooklyn's Workstead Studio to create this homage to Charleston's down-home charms.
thedewberrycharleston.com
---
Sweden's capital is rightly lauded for its good looks and design clout. But as its restaurant scene scales new heights, hotel options in the city have remained middling – until recently, that is. With just a few exceptions – the peerless 1 Ett Hem immediately springs to mind – the bulk of stopovers here have been resolutely ordinary looking, expensive and samey affairs that betray the otherwise beautiful city. However, not before time, there's a new land-grab in progress. The Nobis group's eponymous hotel on Norrmalmstorg and its downtown sister premises 2 Miss Clara are both excellent options but the for-the-masses Skandic group has also upped its game with the handsome 3 Haymarket hotel on Hötorget Square. It was formerly a grand department store so the 201 rooms are spread out over five buildings, each of which has been renovated; artful art deco achievements can be found throughout. The first-floor restaurant Paul's (named after the chap who founded the department store in 1882) and ground floor Gretas (named after Ms Garbo, who worked as a hat model in the shop in her youth) are both excellent eating options. Meanwhile, the opening of 4 At Six and 5 Hobo hotels on once glum Brunkebergstorg will only help to spur competition.
At the double
chicago
The Robey
Mexican hotelier Grupo Habita continues to spread its wings, opening adjacent hotels in the Windy City; they are the brand's second venture in the US after New York's Hôotel Americano. The Robey taps into the best of Chicago's architectural history, housed in a statement-piece art deco tower-block from 1929. The Hollander – slightly more gimmicky and aimed at that ever-hard-to-define millennial millieux – is in an older building.
The Robey is our pick of the two and with Habita's signature high-end but comfortable look to complement excellent panoramic views, we think you'll agree.
therobey.com
Former glory
Genoa
Palazzo Grillo
Genoa's city centre is dominated by the Palazzi dei Rolli, a collection of baroque and renaissance palatial residences that once offered lodging to well-to-do travellers, including participants on the Grand Tour. This year one stately mansion, Palazzo Grillo, has been converted into a 25-room hotel in the hope of reviving this Genovese custom.
Elaborate frescoes, vaulted ceilings and pale stone floors set the tone. Rooms have custom-made beds and the property is decorated with a careful mix of furnishings from Hay, Molteni and Vitra, while the roof terrace hosts a peerless breakfast service.
hotelpalazzogrillo.it
After the success of his Hôtel du Temps, Yoan Marciano opened this second spot in Little Bombay, close to Gare du Nord. There are 26 rooms and two suites with playful interiors by Alix Thomsen and Laura Leonard and a smart graphic identity from Jeanne Lombard. This is a decent perch for Eurostar travellers who are after a convenient stay.
hotel-du-temps.fr
Q&A
Thomas Jonglez
Founder, Editions Jonglez
Rio de Janeiro
After a career in the steel industry, Thomas Jonglez decided to indulge his love of travel by founding his own imprint. Since publishing his first guide in 2003 he's overseen a library of good-looking books, many of which preface the name of a city with the word "Secret". We talk to the well-travelled founder, whose titles already number more than 40 guides, from Amsterdam to Washington.
Why the switch from steel to sightseeing?
When you're working it's difficult to find time for yourself and after my studies I was still young so I decided to travel. It was an amazing experience that made me understand I had to turn travelling into my business.
What is it that makes your guides stand out?
Most things we cover aren't in other guides and this is both the difficulty and the beauty for authors, who can take between two and five years to research them. They provide a way to keep away from the masses and experience a city differently. That said, our readers are either residents themselves or demanding travellers, never really first-time tourists.
You've lived around the world but where are you based now?
Initially I was looking for two things: a beautiful city to live in and an interesting language to learn. From a business perspective I wanted to be in a city that would enable me to develop a publishing house. Venice was fantastic: its inhabitants are welcoming and supportive and it is possible to avoid mass tourism when you have your own little boat. However, after seven magical years in Italy, my partner and I wanted a new experience for our kids and for ourselves so decided to move to Rio de Janeiro in 2013.
Which cities will the imprint be visiting next?
April will see the publication of Secret Tokyo, Secret Brooklyn and Secret New Orleans.
editionsjonglez.com