European Union / Malta
Uniting nation
Having only 430,000 fellow countrymen hasn't stopped Maltese prime minister Joseph Muscat from becoming an EU leader of influence.
Few could have guessed that, as the dust settled on the UK's decision to leave the European Union, one of the most critical voices would come from tiny Malta. "Even if you get the best trade deal in the world it's still inferior to EU membership," says Joseph Muscat, Malta's prime minister, in his cabinet meeting room at the 18th-century Auberge de Castille in the capital Valletta.
Headlines since the vote have regularly cast Muscat as hostile towards the UK – Malta's former colonial ruler – but the prime minister considers himself a realist. "Being Maltese I appreciate what Britain has done for the world and peace in our history," he says. "No one wants the Brits out." He also adds that the UK shouldn't be punished during negotiations in order to dissuade other countries from leaving. "That to me sounds like a prison not a club – we are members of a union of solidarity."
It hasn't kept Muscat from insisting that the UK will not leave the EU with a better deal than it already has. And, perhaps unusually, people are listening to Malta. It is among the smallest EU member states, with a population of just 430,000, yet its PM has been handed a megaphone of sorts since his nation assumed, for the first time, the rotating presidency of the Council of the EU in January. Though many regard the presidency as a symbolic, ineffectual tradition, Muscat seems determined to make the most of this temporary platform to raise the island's visibility.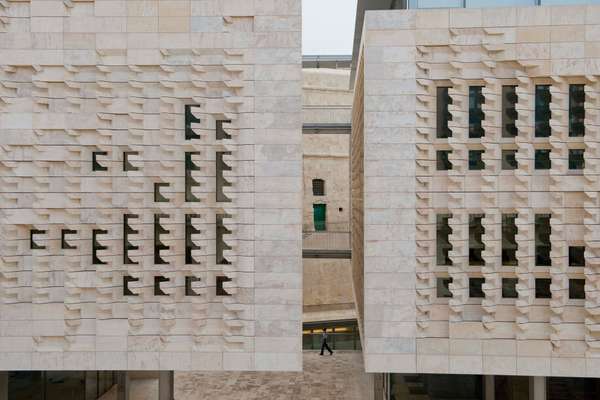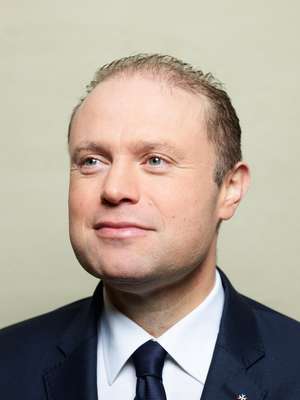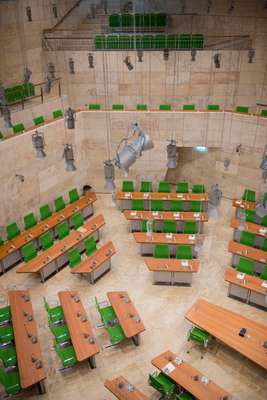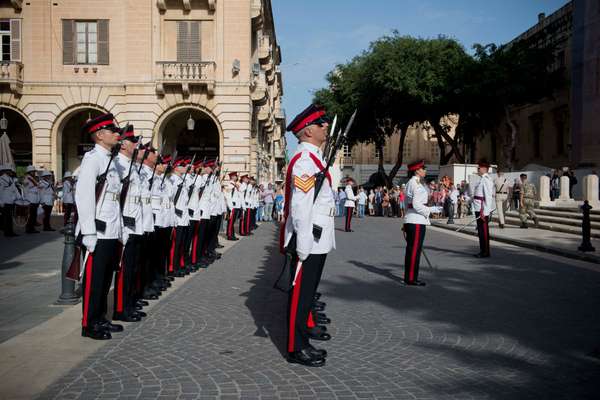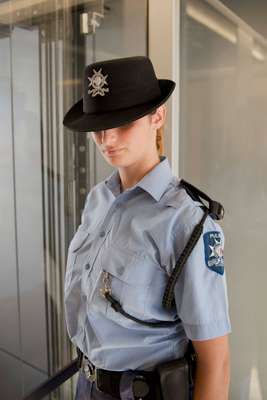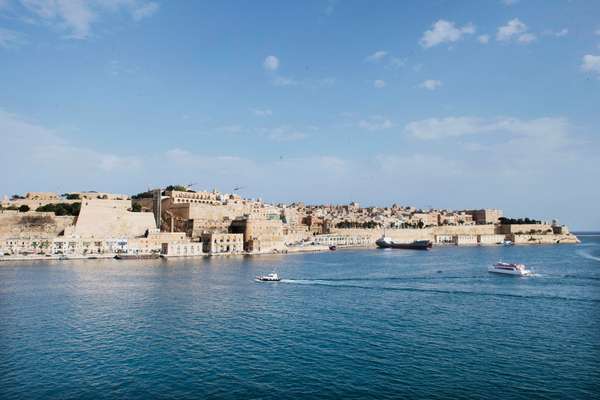 The presidency coincides with the beginning of the UK's Brexit negotiations but also elections in the Netherlands and France, giving Malta a plum seat at the EU table during a momentous time. "Once people get to know you they don't see the size of the country," says Muscat. "They see how valid your ideas are."
A popular and pragmatic social democrat, Muscat has proved a firm, favourable voice for the EU at one of the most pivotal moments in its history. But he wasn't always so enthusiastic about it. A former journalist, he became involved in politics in the 1990s as a member of the country's opposition leftwing Labour party, which was voraciously against joining the EU. Muscat and his party feared that the costs of membership would damage Malta's economy and the country would lose its independence. When Malta joined, however, Muscat did a four-year stint as an MEP before becoming leader of his party and in 2013 was elected prime minister in a runaway victory.
Rather than political opportunism, Muscat views his party's eventual embrace of the EU as a matter of common sense – and a strength. "The journey my party and I have taken puts us in a better position to understand the different arguments," he says. "Once the people in our country decided to join the European Union, rather than embarking on a Ukip-like tirade we said, 'No, we stay in and we try to change things that we don't like.'"
Of course, Muscat's rosy view of the EU can be attributed to his nation being on an upward course since joining in 2004. The country has adopted the euro and its economy has grown steadily; its largest industry, tourism, continues to boom and unemployment now stands at 4.4 per cent. It's not just the economy that's transformed. Once one of the more religiously conservative nations in Europe (divorce was banned until 2011), the Malta of today is a progressive nation. Same-sex couples are allowed to adopt and it was the first country in the world to provide universal free childcare for working parents.
"The single market and the euro are a means to an end," says Muscat. "And that end is the creation of more wealth and the support of a social model." Simply put, Malta owes a lot to the EU and is relishing its moment in the spotlight. "I think everyone was surprised that the 27 [remaining EU members] stuck together so far in a unanimous way," says Muscat. But he adds a caveat: "It will be a different world in these next few months."
1.
Migrant crisis: The Valletta Action Plan was drawn up at an EU summit in Malta in 2015, initiating a European Union-funded programme to train Libyan coastguards to intercept and rescue migrant boats in the Mediterranean. The first 89 diplomas were awarded in February.
2.
Culture: Valletta is readying itself to be Europe's Capital of Culture in 2018. A renovation programme is underway to create cultural infrastructure such as Muza, which is a contemporary-art centre.
3.
Ports: Malta's ports have become prime shipping powerhouses. In 2015, two mega shipping alliances – 2M and the Ocean Three Alliance – designated Malta Freeport as their transshipment hub in the central Mediterranean.
4.
Passports: Since 2014 Malta has offered citizenship to those who are ready to make a €1.15m investment and have been a resident of the country for at least 12 months. The programme has proved controversial but Malta sees it as a way to attract money and talent.
5.
Aid: The Sovereign Military Order of Malta was exiled to Rome 200 years ago by French rule but today has a base on the island in Fort St Angelo. From building hospitals in Bethlehem to distributing medicine in Syria, the order has become a symbol of Maltese goodwill.