Travel / Berlin
Change of scene
Meet the entrepreneur and shop owner redefining Berlin street by street.
Gentrification is a complicated subject for Andreas Murkudis. For a start there are many people in Berlin who hold him at least partly responsible for what happened to Münzstrasse in Mitte. It was in a back garden here, below his apartment, that Murkudis opened his first shop in 2003. Back then Münzstrasse was all residences, small cafés and old-time bars. "It was a real neighbourhood," he says. A second space soon followed, as did his more prominently located Acne Studios and Schiesser stores. By 2007 he ran six shops in the area, all specialising in high-end fashion, furniture or accessories.
Today Münzstrasse is lined by the flagships of big international brands, paying exorbitant rents for exposure to the throngs of people who hurry along the pavements each day. Murkudis still lives on Münzstrasse and looks back fondly on days gone by.
"Back then we had the best times in Mitte, especially when we were strolling around on Saturdays," he says. "Today it's a different kind of people: tourists who want doughnuts."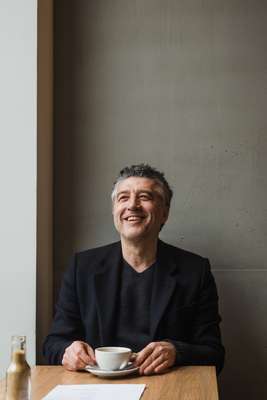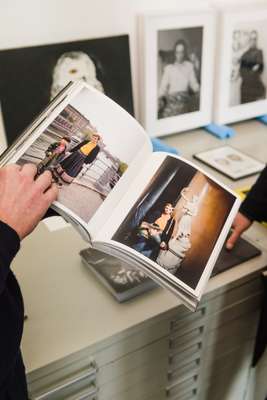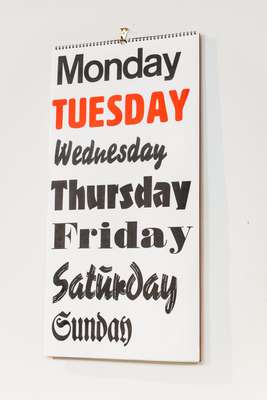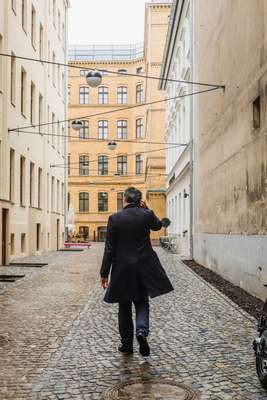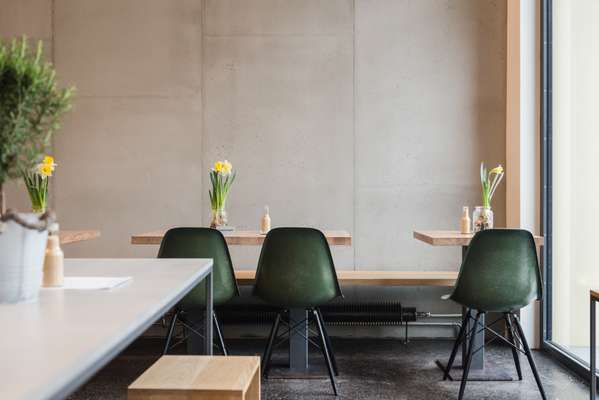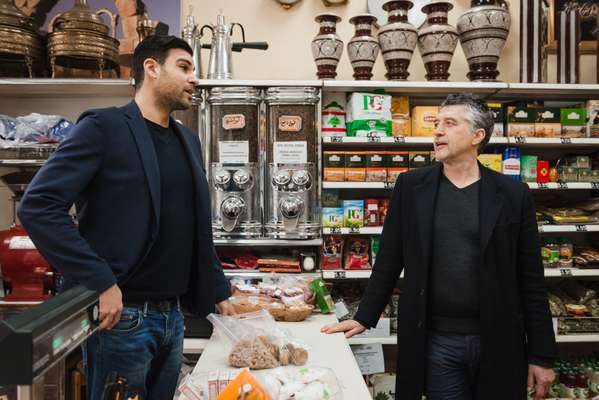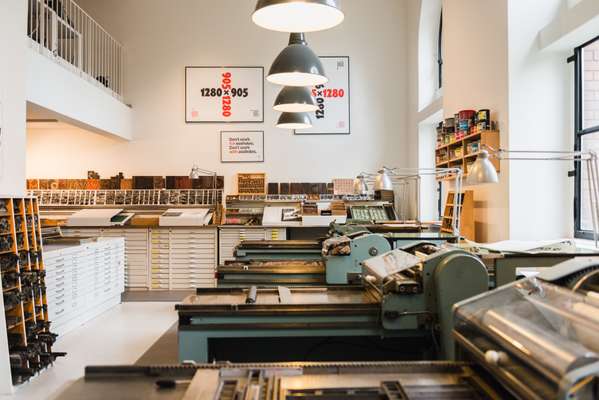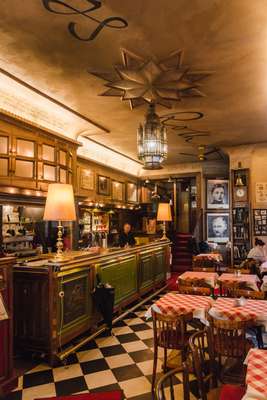 His eponymous emporium soon became one of Berlin's best-known shops, attracting other businesses. "I was part of the euphoria," he says. Yet Murkudis was eventually priced out of the neighbourhood he helped create. In 2011 he moved his business to an ample space in the former Der Tagesspiegel newspaper offices in Potsdamer Strasse, a nondescript area that seemed a little too close to the red-light strip of Kurfürstenstrasse and a little too far from the action to feel like it could ever be home to anything special. Yet today the northern part of Potse (as Berliners like to call it) is crammed with art galleries, modern restaurants and design shops, many actively brought here by Murkudis, others drawn by his nose for a new thing.
"I want to have the chance to participate in the decision of who moves here," he says of the area, which is also where he attended school as a teenager. "I want to have people who inspire me." So he recently rented a gallery space on the street that he'll use to show design exhibitions. When he heard that a nearby space was available he spoke to the owner and arranged for porcelain artist Stefanie Hering to move in. "She supports crafts, as do I, and it's better than a Nike shop."
He also sorted a rental contract for his friend Oliver Mahne, who runs Oliv Café on Münzstrasse in Mitte, to open a second café on Potsdamer Strasse. And he brought in art galleries. "I'm here thanks to Andreas," says Thomas Fischer, who opened his gallery in an old building opposite the shop in 2011. "We walked around here when it was all empty. I took a space and suddenly there was an avalanche."
Murkudis explains his approach: "I ask people who are near and dear to me and I do it with caution. I bring the good guys so there's no room for the bad guys." So far, he says, the change has benefitted old tenants and businesses by livening up the area and bringing in new trade. And a walkabout shows that Murkudis is both well known and well liked in his 'hood.
Yet for him it's important to ensure some parts stay unchanged. He would never open a shop in Kreuzberg, he says, and he cherishes diversity. He also believes the reshaping of Potsdamer Strasse should be limited to the northern parts, up to Pohlstrasse. For his hand in gentrification, he's unrepentant: "Cities change. There is no standstill. What does it mean to be responsible for change? That you shouldn't do what you love? Who gets to decide how a city changes?" In Berlin, Andreas Murkudis does.
CV
Andreas Murkudis was born to Greek parents in Dresden in 1961. In 1973 the family moved to Wedding in West Berlin, where Murkudis and his older brother Kostas grew up and shook off their Saxon accents. After getting a degree in art history he worked at the Werkbund Archive's Museum of Things, later becoming its director. In 2003 he opened his first shop in Münzstrasse, Mitte. In 2011 he moved it into the former offices of Der Tagesspiegel newspaper on Potsdamer Strasse, where he has since added an interiors shop and a gallery space.
Weekend guide: Potsdamer Strasse
Andreas Murkudis guides us through the spots worth seeing on Postdamer Strasse and nearby. Join us on a walking tour with the retailer extraordinaire through the Berlin neighbourhood he helped shape.
Galleries
P98A
This courtyard is open to the public and houses the printing workshop of graphic designer Erik Spiekermann. "In summer you can just lie on the grass with a bottle of wine," says Murkudis.
98 Potsdamer Strasse
Galerie Thomas Fischer
This young gallery shows contemporary international art and has a penchant for photography. "Thomas and I have known each other ever since he was an intern of mine at the Museum der Dinge."
77-87 Potsdamer Strasse
Galerie Micky Schubert
Contemporary and international art. "Micky has always wanted to be where visitors had to seek her out. Now she's in a former bedding warehouse in the red-light district."
36 Genthiner Strasse
Blain Southern Gallery
The Berlin branch of the London blockbuster gallery; the former printing plant was redesigned by architect David Adjaye. "Esther Schipper's and Jörg Johnen's newly fused gallery will move into the top floor, which is also above my shop."
77-87 Potsdamer Strasse
---
Eat
Atlantik Fischladen
A Turkish shop and restaurant in the less-fashionable southern reaches. "I'm not a great cook but I buy my fish here; they're open until midnight."
166 Potsdamer Strasse
Harb
Lebanese shop supplying delicacies to restaurants ranging from falafel joints to the ritzy Adlon hotel. "I walk past here about 20 times a day so this is where I buy snacks. It's in one of the most beautiful buildings."
93 Potsdamer Strasse
Café Einstein Stammhaus
A 19th-century villa turned Viennese coffee house with wood-panelled rooms. "No matter how much Berlin changes, Einstein always works."
58 Kurfürstenstrasse
Oliv Eat
The sister branch to Café Oliv maintains the minimalist style but with a bigger kitchen. "I went to Café Oliv in Mitte every day. So I got my friend [and owner] Oliver a good rental deal here."
91 Potsdamer Strasse
Fleischerei Staroske
A butcher's shop of nearly 30 years that sells a wide range of cold cuts and warm snacks such as buletten, Berlin's traditional meatballs. "I don't eat much meat but I buy their cucumber salad several times a week. It's important to have places that remain the same."
116 Potsdamer Strasse
Joseph Roth Diele
This restaurant, dedicated to poet Joseph Roth, serves German classics. "I take foreign visitors here because they find it so absurd that you can eat for €4.95. It used to be the unofficial canteen of the Tagesspiegel newspaper offices."
75 Potsdamer Strasse
Maiden Mother & Crone
Lunch-only spot with a vast dining room which only serves one dish a day. "It used to be a tattoo studio. The food is tasty and I like the concept."
93 Potsdamer Strasse
---
Shop
Ave Maria
Specialist in Catholic paraphernalia. "I'm not a regular customer because I'm not a believer but I love that it's here because in retail, specialisation is the future. You have to offer an attraction otherwise you can't compete against online retailers."
75 Potsdamer Strasse