The list / Global
Good morning
Struggling to rise with the lark? From coffee to newspapers, here are a few enlivening items.
In keeping with the design thread in this month's magazine, we've woven a list of first-light delights to see you off to an enjoyable early start. How much sleep you get is the remit of self-help manuals and sleep-timing apps but we've assembled a few more tangible fixes to help you get out of the right side of the bed come 06.00. Clear sightlines to a window and an uncluttered view when you wake are a start but so is an alarm that doesn't actually alarm you and a soft rug for your bare feet. From a coffee grinder to a melodious kettle, here are the products that will help you rise and shine.
OK, so it's more a concept than a specific purchase but make sure the first thing you clap eyes on in the morning is calming; ditch the tangled wires and flashing phone for a start. Move your bed closer to the natural light you have, pop up a picture you adore and invest in a leafy plant to look upon as your eyes open.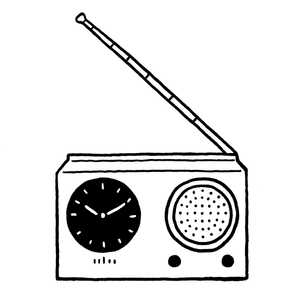 Forget the mechanical bells and irritating arpeggios that our phones come loaded with as alarm tones. Braun's abr 21 alarm clock and radio hit the right note back in 1978 thanks to designers Dieter Rams and Dietrich Lubs. Das Programm still stocks it too.
dasprogramm.org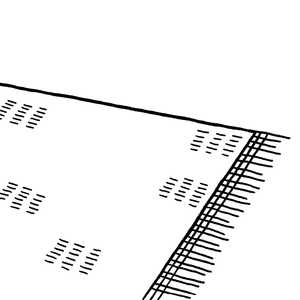 Lostine's chunky rugs are hand-loomed in Pennsylvania and are hands down (or should we say feet first) a wonderful and fulfilling under-foot delight. A warm-coloured Dinesen oak floor beneath it completes the cosy effect.
lostine.com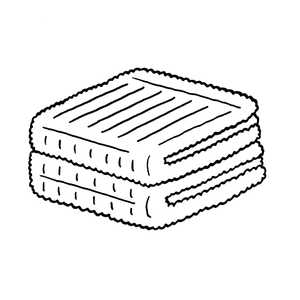 There's plenty of post-shower pep to be derived from these Japanese towels, made using water that flows down the mountains to the city of Imabari for the past 120 years. The collective has marketed itself well over the past few years, meaning these are widely available outside Japan (perhaps at the behest of hoteliers who so often had their own pilfered).
imabaritoweljapan.com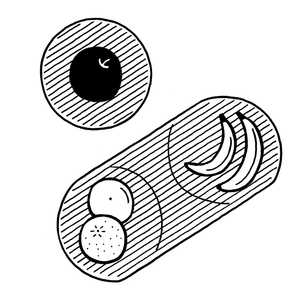 French siblings (and latterly design-industry darlings) Ronan and Erwan Bouroullec teamed up with Milanese firm Cappellini to make this beech-wood fruit bowl set in 2001. It's a handy ally when you have to leave in a hurry.
cappellini.it
Call us contrary but we don't always feel like a run first thing. Clear a space in the house for a morning stretch, a few press-ups and even some resistance training. Swedish studio Tingest's cast-iron kettle bells look nicer than most people's home decor.
tingest.se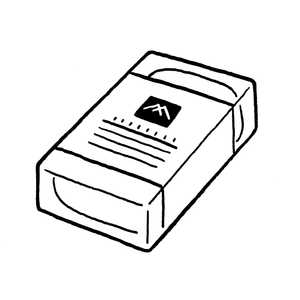 It takes 100 hours for Tokyo's Matsuyama to process the additive-free raw materials in this handsomely packaged soap. This long-loved collection – may it never be rebranded – also includes an equally enlivening yuzu-fruit toothpaste to tickle your tastebuds.
matsuyama.co.jp
We've left you to dress yourself (for tips head to the Fashion pages) but some reading will spur you into action. At our breakfast table we like The New York Times, Handelsblatt, the FT and on Thursdays, Die Zeit. On screen the Monocle Minute goes well with Kalles kaviar and sliced eggs on toast, with Munich's Radio Charivari playing the hits in the background.
This Takumi Shimamura-designed coffee mill has ceramic burrs that don't mar the beans' taste; the minimal look trumps the cumbersome space-wasters that usually pass for grinders. The smell of the beans and mechanical tick of the mechanism are an enviable ritual in any morning routine.
milco.co.jp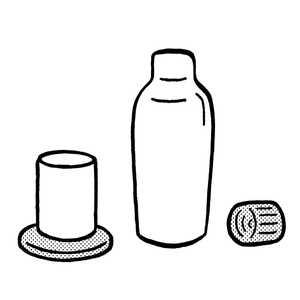 A little bedside libation is necessary for quenching that morning thirst. Norwegian firm Gridy's pastel-hued ceramic carafe comes with an elegant turned-wood top.
gridy.no
This boat-shaped stainless-steel toast rack popped up in the mid-1950s from the bright mind of Brit Robert Welch. It remained a worktop favourite until 1982 but was reissued in a limited batch of 600 to mark its 60th anniversary last year. We're glad it's back and not, well, toast.
robertwelch.com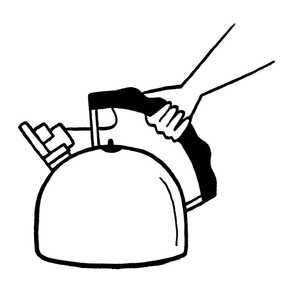 Munich-based designer Richard Sapper dreamed up the iconic 9091 kettle for Italian firm Alessi to supplant the anxiety-inducing sound of an ordinary kettle boiling on the hob. Instead, steam triggers a pleasant melodious tone through the brass whistle attachment on the spout that pipes up whenever the water's boiled.
alessi.com
We've agreed to keep the clutter off the bedside table so how about a large bowl in a spot close to the door for all your essentials? If it's empty, you've got the lot and are ready to roll. Predictably enough, Muji's got just the piece for the job.
muji.com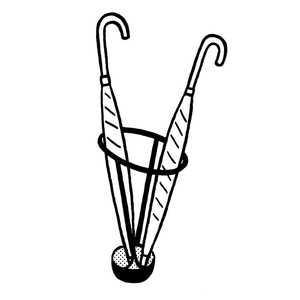 be a morning misery but having a brolly stand handy does two things: let's you grab one if needed or let's you appreciate the fact that the weather's clement if not. Either way you're covered. Ours is a 1950s iron and brass number from Vienna, courtesy of Carl Aübock.