10 steps to success / Munich
Road tested
The head of design for BMW Group on the best pens to carry and what gets him revved up in the mornings.
Like any Dutchman worth his salt, Adrian van Hooydonk is 1.93 metres tall and walks with a purposeful stride. Like any designer deserving of the title, he wears a voluminous woollen scarf and a shadow of grey stubble on his chin. The head of design for BMW Group – which includes Rolls-Royce, BMW Motorrad and Mini – certainly looks the part.
"My love affair with cars started as a boy," he says. "The love affair with design came a little later but I always liked sketching." It was sketching that led him to pursue a career in design via an internship in Milan under Rodolfo Bonetto. "He could design anything and became one of my idols," says Van Hooydonk. After specialising in car design at Art Center in Switzerland, he entered the exterior-design department of BMW in 1992.
He got the top job in 2009 as the company (and the automotive industry generally) was shifting gear. "The group was beginning to think about new mobility, electric mobility and hybrid cars; they asked us to design a car to put a positive spin on it," he says. Back then, electric cars were synonymous with golf carts: slow and unsexy. "What we came up with and showed at the Frankfurt Motor Show that year changed perceptions overnight." BMW now produces and sells that design as the plug-in hybrid i8.
Van Hooydonk has since settled into the role, which he describes as that of an art director. "The sad part is that I can't sketch every car myself anymore," he says. "But the good part is I can influence every single one of them." Even so, he still takes a few felt-tip Staedtler pens everywhere he goes in case the opportunity arises to sketch a quick line.
HQ: Munich
Employees in the design department: About 700
Favourite early project: The BMW Z9
Philosophy: "As an industrial designer you need to be able to problem-solve and at the same time create something that appeals on an emotional level."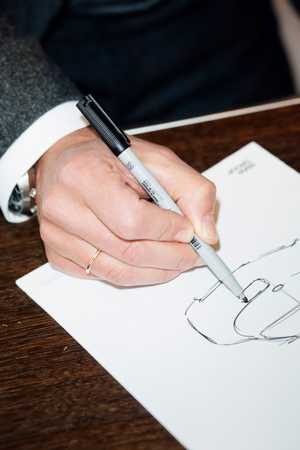 "I always carry Staedtler. They have a wedge-shaped end so you can draw both a fine and wide line. All my designers doodle in meetings – I used to think they weren't listening but they are."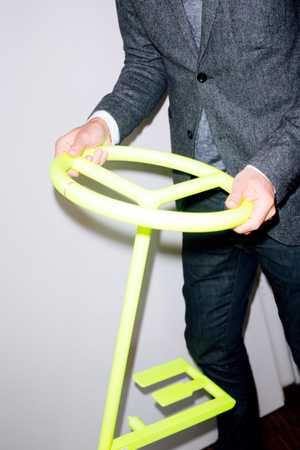 "We bring in designers and artists who interpret mobility for us in their own way. This steering wheel was part of an installation Mini did with [design studio] Scholten & Baijings."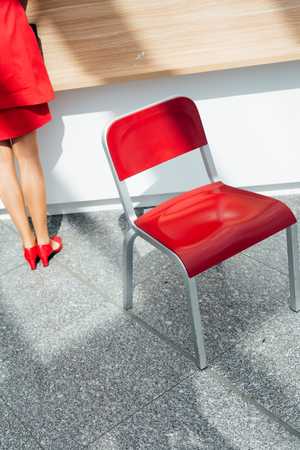 "I was working in California when Emeco approached me and asked me to design a new version of its famous Navy Chair. Later I took my wife to a restaurant in Palm Springs and every chair there was my chair. I couldn't have planned it better."
"From time to time I ride my motorcycle – a bmw r80g/s – to free my mind. I do use it for commuting when the weather is OK but it's more of a hobby."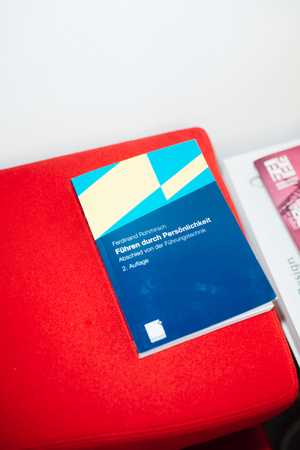 "Ferdinand Rohrhirsch's book Leadership Through Personality inspired me and has influenced my management style the most."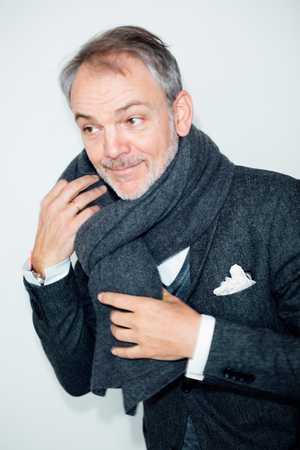 "I wore a tie at first but my colleagues said, 'What are you doing? You're a designer!' So now I wear an open-collar shirt or – as the cliché demands – a scarf."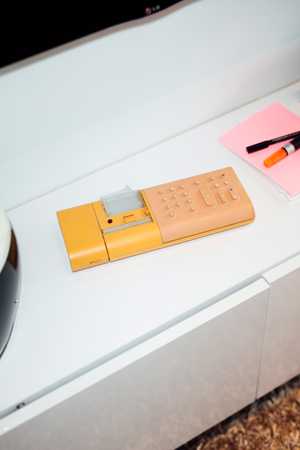 "It's a piece by Mario Bellini for Olivetti, which I bought in Milan many years ago. It has a great integrated design with all the individual keys under a rubber membrane."
"I don't talk to anyone before I've had my first coffee in my orange cup. The colour reminds me of my home country."
"I have a lot of meetings in my office and I like these chairs because they put people at ease – and they're great for brainstorming."
10.
Initial design for the i8
"I believe a concept vehicle can give a glimpse of what the future could or should be like. This allows us to sketch the imagination of our customers and typically inspires them as much as our own team."