Retail / Seoul
Seoul patch
South Korea's independent retailers are gently shaking up a market that matches peerless homegrown brands and well-pressed European perfection.
Like any healthy sartorial scene, Seoul has something for everyone: high-end fashion, niche Japanese brands, handmade European shoes, fast fashion and streetwear. There are department stores, concept shops, tiny independent boutiques and austere concrete bunkers packed with brocaded Erdem numbers and offerings from cult brand Vetements.
South Korean fashion's secret weapons are the chaebols (literally, "money clans"): family-owned industrial conglomerates with financial heft. The Comme des Garçons flagship in Itaewon is partnered by Samsung, as is 8Seconds, the country's answer to H&M.
In the past decade, however, independent stores have been making their mark and South Korean men branching out to find their own style. Young South Koreans are chasing Japanese brands such as Sophnet alongside local labels including Heritage Floss. "South Korean shoppers are dynamic," says Han Taemin, founder of menswear shop San Francisco Market. "When something is big – say, Japanese denim – they go for it."
That said: with the economy in the doldrums amid political strife, it's a tough retail market in South Korea. Shops need to build a loyal customer base in order to survive in leaner times; the bar is raised.
New to the city? Be warned: crossing Seoul is time consuming. Whether you're looking for an afternoon of retail therapy in the gilded Gangnam, with its high concentration of shops, or a skip through the youthful Hongdae, it's best to pick your spots in advance. Here we present the shops that are most worth visiting.
---
The classics
Time-honoured tastes
San Francisco Market
Stalwart of style
Han Taemin is Seoul's fashion groundbreaker. After a decade spent working in Italy he founded his much-admired multibrand shop San Francisco Market in Apgujeong in 2005, where he shows Seoul men how to match a Lardini suit with an Engineered Garments overcoat or a pair of Mason's cotton trousers with a tailored jacket.
"I'm all for a good chambray shirt, a wool suit and a pair of Alden shoes," says Han. He likes the basics, done in the best fabrics, and has a loyal clientele who appreciate his attention to detail. While he recognises the conservative tendencies of South Korean men, Han leads the way with his own line: East Harbor Surplus. His knowledge stands him in good stead and he works closely with partner brands to tweak products to suit South Korean tastes and body shapes.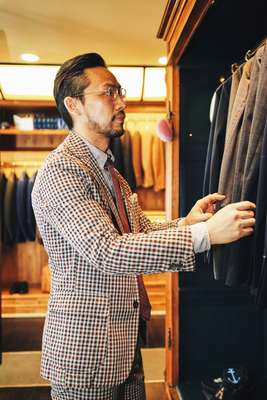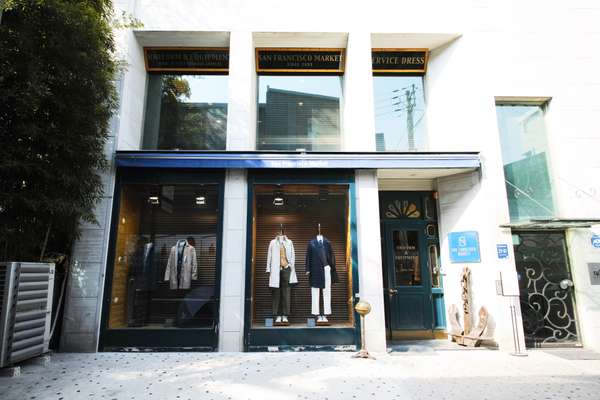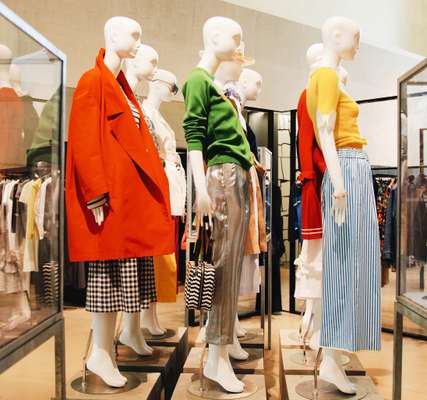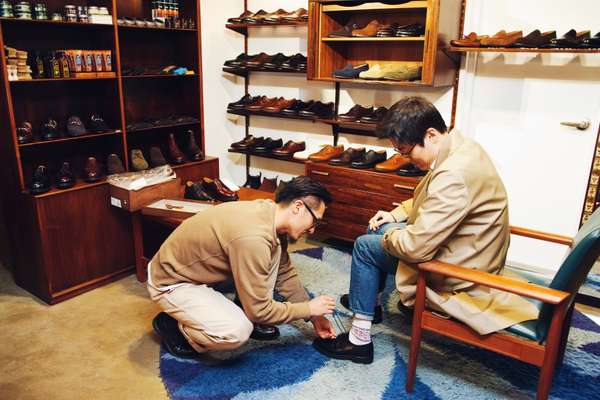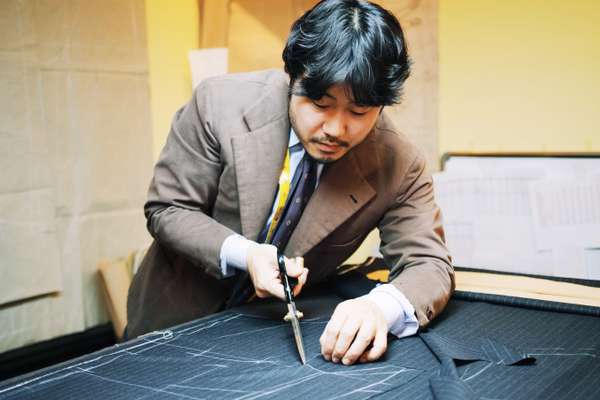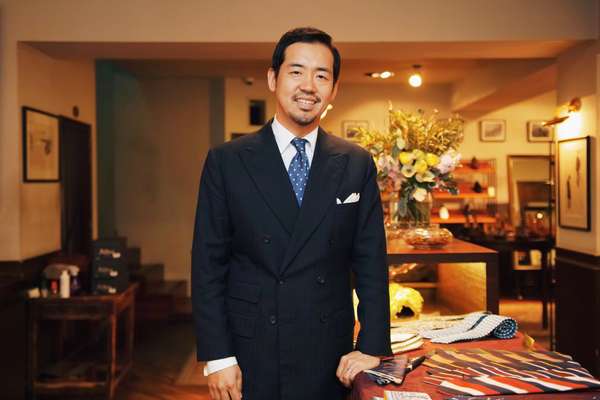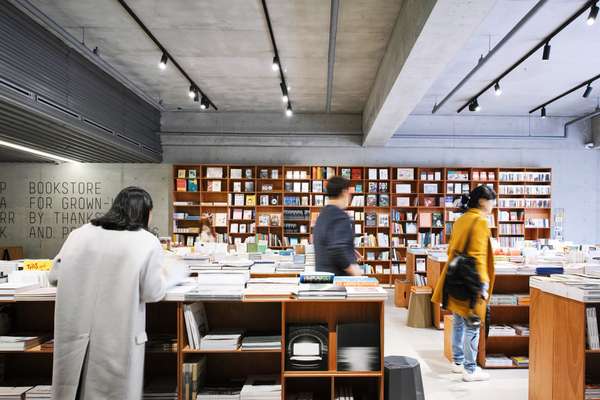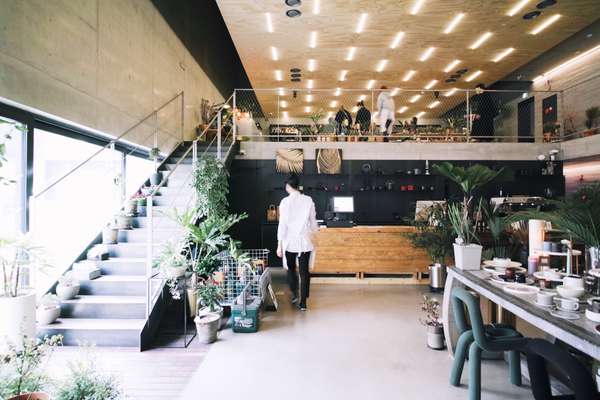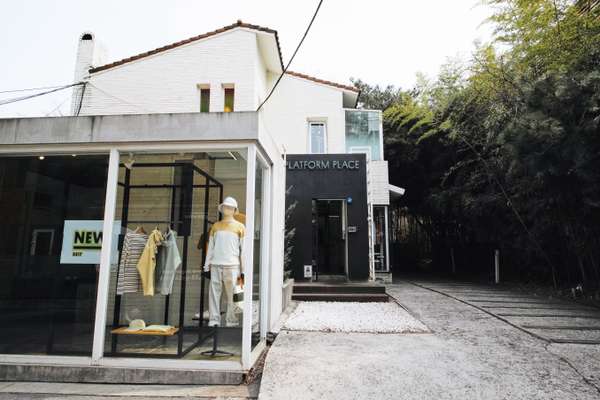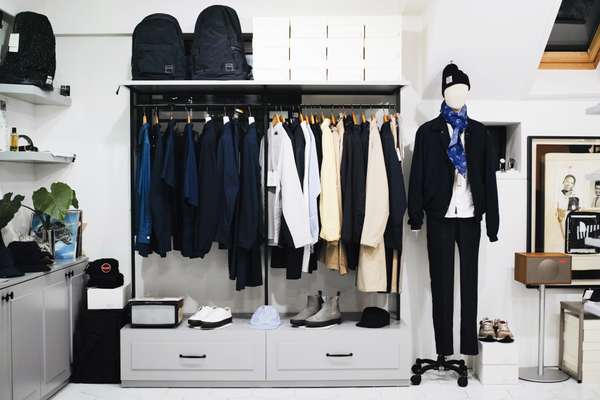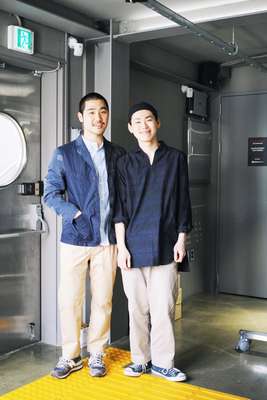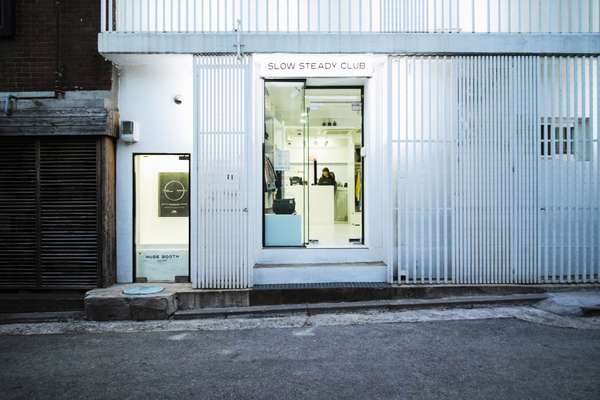 Han is a passionate advocate of fashion and tries to keep prices as reasonable as possible. He doesn't just cater to men, either. The shop carries a small selection of women's items from Engineered Garments but many female shoppers are here to buy men's shirts and trousers in small sizes.
sfmarket.co.kr
Boon the Shop Cheongdam
Stepping out
Boon – part of the huge Shinsegae group – has been a mainstay of the high-fashion scene since 2000 and is the place for anyone who wants to see what the big (and upcoming) names in fashion have to offer.
Designed by architect Peter Marino in 2014, its newer women's outpost is an imposing white-marble-and-concrete multibrand shop that stocks labels such as J W Anderson and Sacai, all of which are beautifully presented. The ground floor has small goods and the pick of the trainers, while the serious shoes are upstairs, where staff guide shoppers through Christopher Kane bejewelled Crocs and sharp-heeled Louboutins.
21 Apgujeong-ro 60-gil, Gangnam-gu
---
The dressy specialists
Impressive finesse
Parlour has been selling high-end European men's shoes from a renovated hanok in Tongui-dong since 2015. The relaxed atmosphere encourages customers to stay put while manager Suh Bokyung talks them through handmade shoe brands such as Laszlo Budapest and Spain's Andres Sandra. The shop is an offshoot of Barbershop, an independent men's shop founded by Hwang Jae-hwan in 2010, which sells small brands such as Merz b Schwanen and Johnstons of Elgin.
parlour.kr
Sartoria Napoletana in Seoul
Bespoke sophistication
Jun Byung-ha travelled across Italy until he found the place in which he wanted to learn his craft: Naples. He spent five years learning the Neapolitan suit-making trade and today works at an atelier in Yongsan, making beautifully cut suits using UK fabrics. He has two lines: bespoke, which takes six months to make and includes two fittings, and a ready-to-wear line, Sartoria Jun.
283-2 Hangangno 1(il)-ga, Yongsan-gu
---
Hidden behind a heavy door in Apgujeong is Seoul's top shoe shop. Inside you'll find antique Italian shop fittings, leather chairs and a tasteful selection of some of the world's best shoe brands, including Alden, Edward Green, Paraboot and Tricker's.
Managing director and co-founder Kang Jaeyoung is an elegant presence in an Anderson & Sheppard suit. As a long-time reader of Japanese fashion magazines he eventually visited the country in the late 1990s: "I was amazed by the classic shoe shops." When he and his brother Wonsik got into the shoe business there was nothing else like it in Seoul but at that moment South Korean men were just getting into tailormade suits and the brothers soon found a stable clientele.
Kang says that South Korean men looking for expensive shoes gravitate towards the more dandy offerings from Italian maker Stephan Bemer. But he's keen to show them the qualities of a less showy shoe and takes time to talk to customers. Paraboot is having a big moment in South Korea, particularly among younger buyers. "Paraboot shoes are quite sporty and are priced not much higher than the sneakers that customers are already buying."
Kang doesn't do it alone: he's helped out by his immaculately turned-out staff. "They don't have to have retail experience," he says with a laugh. "They just have to love shoes." Unipair's reputation has grown to such an extent that it can work with partner brands such as Paraboot to make small adjustments to standard designs exclusively for Unipair. The shop also has a shoe-repair counter and a range of accessories for the well-dressed gent, including Rutherford leather shoe horns, Bresciani socks and Deakin & Francis cufflinks.
unipair.com
---
The lifestyle outposts
Dress up your home
Queenmama Market
Luxury lifestyle
Take a break from trying on clothes and visit this multilevel lifestyle shop. Founded by former fashion designer Yoon Hanii and husband Kang Jinyoung, this spot breaks fresh ground in the midst of the fashionable Dosan Park area and sells South Korean ceramics, plants and homeware. Pick up some bookshelf favourites at Parrk Books on the third floor before heading to the roof to sample a flat white courtesy of Manufact Coffee.
50 Apgujeong-ro 46-gil, Sinsa-dong, Gangnam-gu
Platform Place
Subtle poise
This small chain has five outlets, each selling a mix of clothes, accessories and household goods. The Sinsa-dong outlet stocks brands that include Veja, London's You Must Create and Spain's Steve Mono. Also here is Neul, a womenswear brand founded in Italy in 2015 by a South Korean designer, that offers everyday clothes with a subtle edge.
platform.co.kr
---
The quiet achievers
Understated poise
Most residents call this shop Musk but the name actually stands for the initials of its founder Min Soo-Ki, who has been in business since 2008. Labels include a strong line-up of South Korean brands such as Document, Spectator and Kei Current, as well as trainer brand grds (designed in South Korea, made in Italy).
mskshop.net
Sortie Seoul
Homegrown vogue
This third-floor menswear shop on a Garosu-gil backstreet has a loyal following. There are two brands here: casual Eastlogue by Sortie founder Lee Dongki and the more playful Unaffected. Soft jackets, shirts and trousers in cotton stripes, khakis and indigo fly off the shelves, while Eastlogue's Transmutable C-1 jacket in stone-coloured cotton is also popular. "Monday is often our busiest day," says manager Choi Mingyu. "People are shopping online from their desks."
sortie.co.kr
Slow Steady Club
Winning the race
This small shop in once artsy, now pricey Samcheong-dong is big on Japanese brands: Nanamica, Auralee, John Lawrence Sullivan and Still by Hand are all here, alongside South Korean brands such as Blankof, the popular bag brand by shop owner Dukhyun Won.
There is a small café upstairs and a pretty rooftop terrace that looks over the president's residence. For those who can't make it over the river from Gangnam, the shop has a women's pop-up at the Galleria department store.
slowsteadyclub.com
Life in Seoul
La Cave du Cochon: great charcuterie courtesy of owner-chef Lim Ki-hak.
Manufact Coffee: Airy café at the top of Queenmama Market.
The Shilla Seoul: Large modern rooms in Jangchungdan Park.