Books / Bangkok
Shelf life
A retail revolution is taking place in the Thai capital, all inspired by the written word.
In a country that elevates shopping malls into 22nd-century temples of consumerism, the latest project at Central Embassy, the flagship mall of Thai retail empire Central Group, is taking its multifaceted retail concept to new heights. On the sixth floor, alongside the city's most lavish cinema, Diplomat Screens, is an aircraft-hangar-sized space that removed its wrapping in late March to reveal Open House: a collection of books, restaurants, design products, mini-galleries and a children's play area, collectively badged as Thailand's first major co-living space. Housed in a futuristic building designed by UK architect Amanda Levete, it would be equally at home in Tokyo and is well ahead of anything in London or New York.
In Bangkok, "co-living" is a fresh concept that is aimed as much at the vast stream of foreign tourists as it is at affluent Thais. For Central Group a critical driver of success will be the mid-May opening of the Park Hyatt hotel, which will occupy most of the 30 storeys above Open House.
Anyone familiar with Tsutaya's celebrated book and café haven in Tokyo might have a sense of déjà vu. Indeed the designer, Tokyo-based Klein Dytham Architecture (KDA), was behind Tsutaya's flagship T-site complex in Tokyo's Daikanyama. But there is much more going on at Open House says Barom Bhicharnchitr, managing director of Central Embassy and the brains behind the project. "This space is very personal," he says. "Everything here is curated: you find food books near the restaurant areas, kids' books near the play areas and literature near the seating areas. You can co-work, eat, read – even sleep here once the Park Hyatt opens."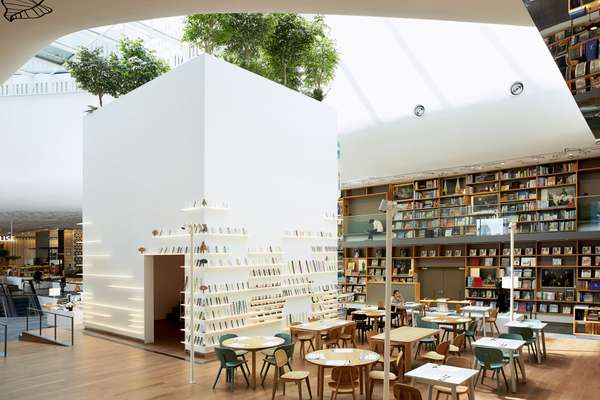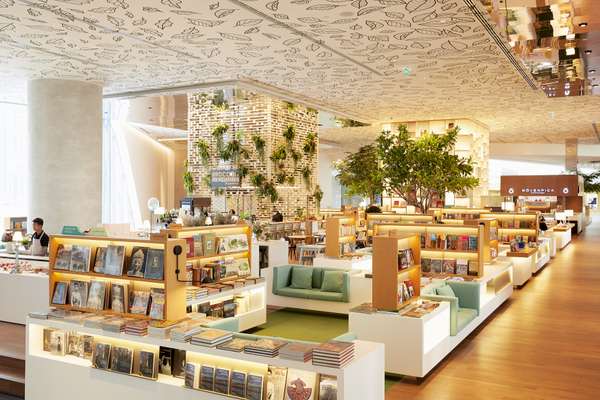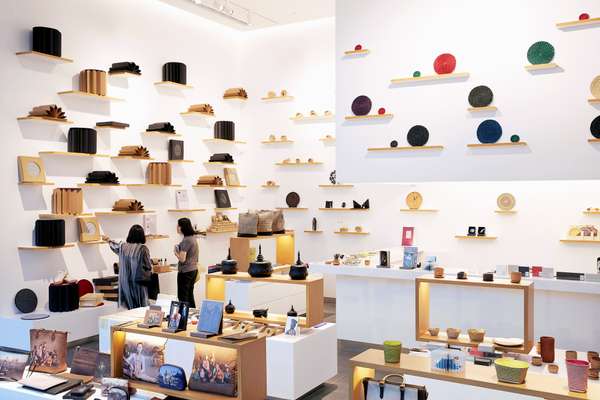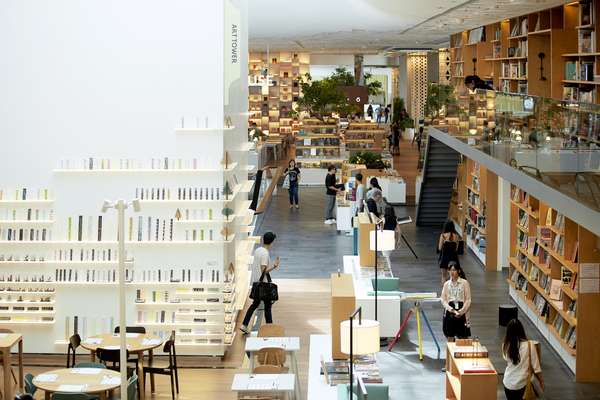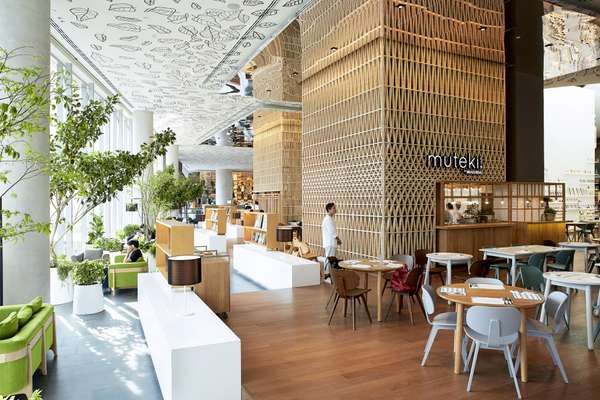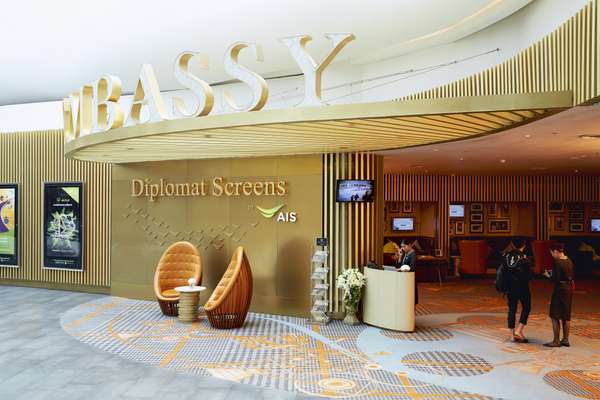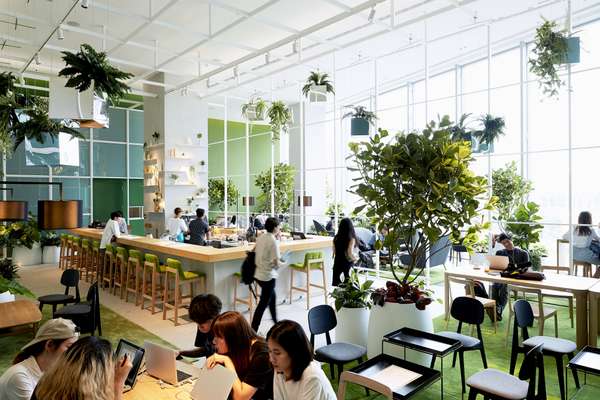 For one of Tokyo's most successful architect duos, designing the space was a challenge. "Bangkok is sophisticated and the retail experience is world class," says KDA's Mark Dytham. "The problem is that things move very fast, as do trends, and so spaces change very quickly. The issue was to design a space that would always be a part of the moment and always be a contemporary classic."
With the new project Central intends to cater to a broader range of people, says Bhicharnchitr. While unashamedly high-end in appearance and approach, it wants to attract everyone from students to tourists, expats and locals. That priority is reflected in the eclectic mix of books, art and design items, as well as in the 13 restaurants on site.
But books as a mainstay business? In the digital era it is a measure of Central's confidence – some might say audacity – to bet big on the enduring allure of print. Much of it is down to Bhicharnchitr, a scion of the Chirathivat family empire, and to book-seller and gallerist Shane Suvikapakornkul, who owns both the Serindia Gallery and Hardcover bookshop.
"You could call it a celebration of printing culture," says Bhicharnchitr. "At the end of the day, people still want to buy books." Indeed, books were central to the entire open-house concept from the beginning. Any curator must know his market and Central Embassy currently draws about 70 per cent Thai and 30 per cent foreign customers; with the anticipated expansion of business after the Park Hyatt opens, he is hoping to be able to expand the mix to 40 per cent foreign customers.
As the man responsible for sourcing the 20,000 or so titles in the space, Hardcover's Suvikapakornkul has focused on English-language imported books, which account for 80 per cent of the total. "The plan for Open House was a rare chance for me to integrate art, books and design in a single space," he says, citing the opening exhibitions of five Japanese sculptors and architect Takumi Hasegawa. "I'm not worried about statistics on falling readership because numbers don't tell the whole story."
Having worked in an arts bookshop in Chicago back in the early 2000s, Suvikapakornkul returned to Bangkok and acquired a small gallery and art publishing business called Serindia. Twelve years later it spans several bookshops, two galleries, an ice-cream parlour and, since 2015, a joint-venture with Japan's Good Design Store. Now, he says, he is realising a dream. "What I have here is a special place that enables visual impact through books," he adds.
Ultimately, says Dytham, Open House is not a one-size-fits-all space. "It's more a home from home. Especially in mega-cities such as Bangkok or Tokyo, places to take time out are really important; cities need an oasis of space where you can drop in, meet, work or relax. Open House is the kind of concept that will begin to define cities more and more."
Open House, Central Embassy, 8 1031 Ploenchit Road