Retail / Global
Shop, read, watch
Briefing
Thrilling reads, unmissable shops, hot tracks and enticing products.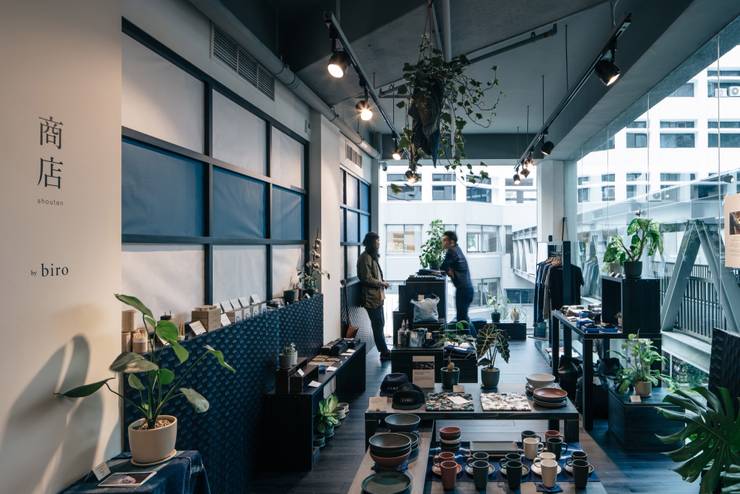 Brothers Keng How and Kage Chong, founders of menswear label Biro, have a penchant for Japanese craftsmanship. Their new shop is an ever-changing gallery of products, including Sueki red-clay ceramic bowls baked in Tokushima prefecture's oldest kiln.
birocompany.com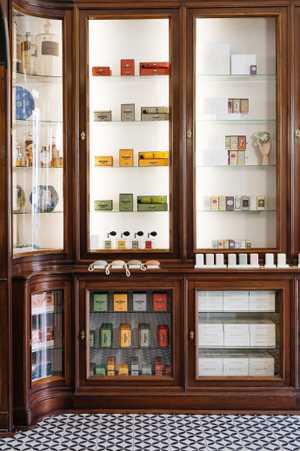 Portuguese toiletries brand Claus Porto has marked 130 years in business by opening a flagship shop in an elegant wood-panelled space that was once a pharmacy. Upstairs it stocks its classic art deco-packaged soap and scented candles by Lyn Harris; downstairs, clients can get a wet shave and peruse the masculine Musgo Real products.
clausporto.com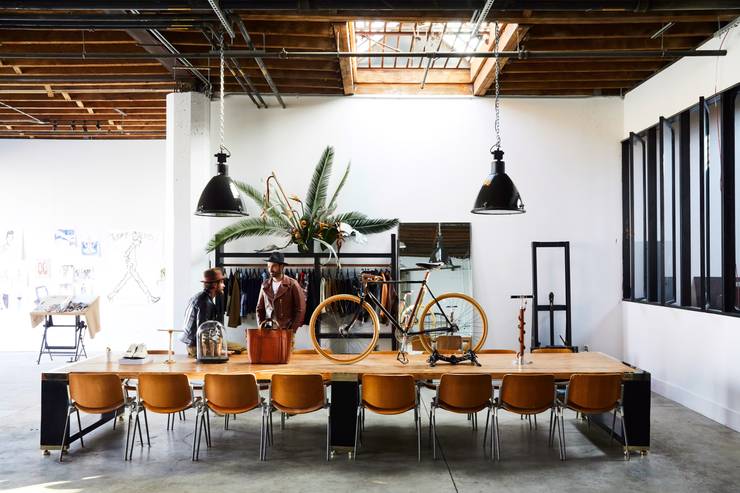 The Space in Brooklyn's artsy Bushwick is a workshop, showroom and incubator for small businesses. Based in a roomy former factory, it is home to a range of brands, including as65 menswear, Ascari Bicycles and Poglia knives among them. Expect pop-ups, installations and even a one-chair barbershop by Russell Manley of Ludlow Blunt. Word to the weekenders: it's closed on Sundays.
thespace-nyc.com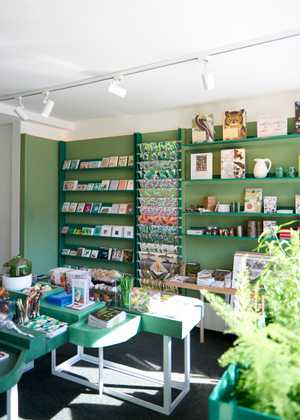 4.
Eastern Biological
London
Nature lover Alfred Addis was wandering through Tokyo when he stumbled on a shop dedicated to Charles Darwin, a find that proved to be the genesis of his own venture in London's Hackney. You won't find any taxidermy here but rather animal-themed screen prints and plant-inspired ceramics (as well as a solid range of educational toys).
easternbiological.co.uk
5.
Want Apothecary
New York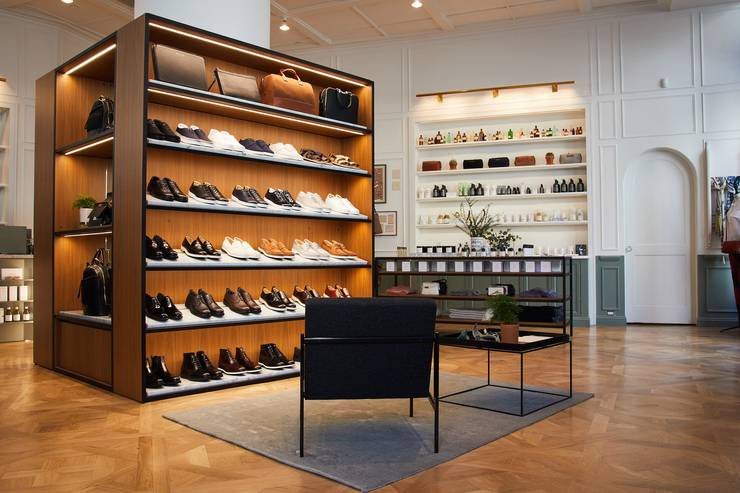 The affable Canadians behind Want Les Essentiels de la Vie – the brand that made its name in bags – have a new retail space in Manhattan's Nomad Hotel. Well it's more of an apothecary, albeit a rather chic one with designer clothing and ointments. Look out for the likes of Acne Studios and Les Essentiels (bien sûr) alongside Byredo Parfums and Cosmetics 27.
wantapothecary.com
6.
Iittala and Arabia Design Centre
Helsinki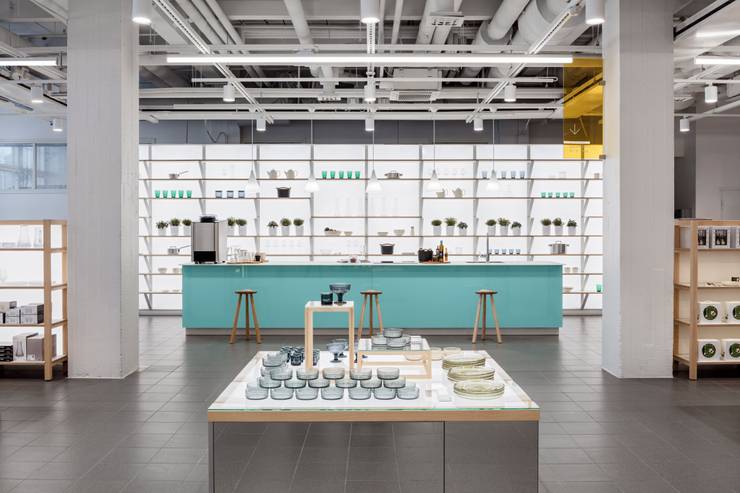 This revamped retail space unites two of Finland's oldest and best-loved brands: Iittala started life as a glass factory in the village of the same name in southern Finland and Arabia, which has excelled in tableware since 1873. Design aficionados certainly won't be disappointed; nab some of Arabia's tasteful Tuokio tableware or smart crockery by Kaj Franck.
designcentrehelsinki.com
Design firm Yabu Pushelberg explores concepts with equally enthusiastic contributors in a hardback, linen-bound magazine format. The debut issue explores "transformation", while the second issue unpacks the concept of "taste" in essays and imagery.
yabupushelberg.com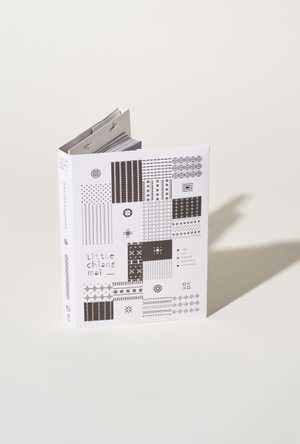 8.
Little Chiang Mai
Rabbithood Studio
This crafty travel guide (backed by Thailand's Tourism Authority) offers five booklets from Chiang Mai design studio Rabbithood. It advises on bookshops, museums, running routes, restaurants and hidden treasures within this artsy city. The blurbs are in Thai for now but a full translation is slated for this year.
rabbithoodstudio.com
If you missed Ethridge's vivacious exhibition in Cincinnati's Contemporary Art Center, here's a conciliatory keepsake. Published by Mack, this handsome hardback shows the celebrated commercial snapper's work, from its most cerebral to its most tongue-in-cheek (a pissing pig takes the bacon in this regard).
mackbooks.co.uk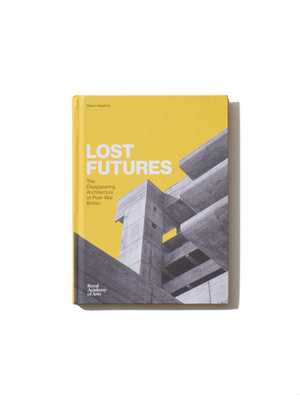 10.
Lost Futures: The Disappearing Architecture of Post-War Britain
Owen Hopkins
Not just another revisionist romp through our modish admiration for concrete but a closer look at the ambition and ideals that underpinned postwar British architecture. This is a lively lament for a few too-ugly-to-last structures and an informed eye on the importance of those that still stand.
shop.royalacademy.org.uk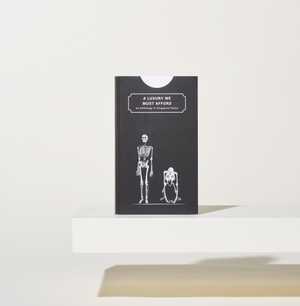 11.
A Luxury we Must Afford
Edited by Christine Chia, Joshua Ip and Cheryl Julia Lee
Late Singaporean prime minister Lee Kuan Yew called poetry a luxury that his fledgling nation couldn't afford back in 1969 but the past few years have seen its poets speak out in a bold, lyrical and lively rebuke. This is the best-of from the city-state's wittiest wordsmiths.
booksactuallyshop.com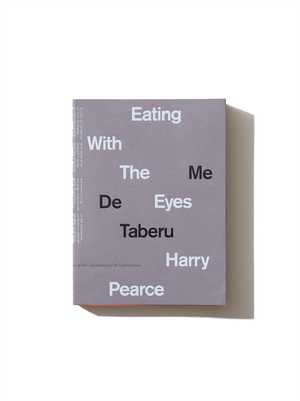 12.
Eating With The Eyes
Harry Pearce
Pentagram parishioner Harry Pearce brings together snaps that show texture and charm in the oddest of places (pock-marked walls, mops leaning on tree trunks and windows left atmospherically ajar). Flick through for a poignant but ultimately uplifting series that captures the often-overlooked minutiae of our everyday surroundings.
uniteditions.com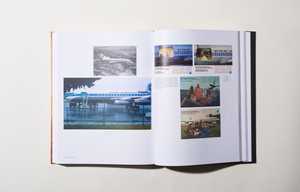 13.
Pan Am: History, Design and Identity
Edited by MC Hühne
The latest from Berlin's Callisto Publishers is a retrospective of the US carrier rendered in a paving-slab-sized compendium and beautifully branded carry-case. The spreads do much to show the impact of the iconic airline's timeless designs.
callisto-publishers.com
14.
Arabic for Designers
Mourad Boutros
Much of what font designer Mourad Boutros had seen from western firms trying to tackle the Arab market irked him. Consider this an introduction to the craft of calligraphy and subtlety of Arabic type design, and the importance of keeping lines of communication clear across borders.
thamesandhudson.com
15.
Birds Art Life Death
Kyo Maclear
Toronto-based children's writer Kyo Maclear draws on her own life in this intimate novel on art and nature. The narrator follows a musician with a passion for twitching before falling for his hobby and finding a new source of inspiration.
4thestate.co.uk
16.
Ireland versus Israel
Raymond Watson
In an attempt to draw lessons from the hardships endured in these seemingly unrelated nations, artist Raymond Watson talked to 20 Israeli artists who completed residencies in Ireland. The interviews touch on topics as diverse as torture in Libya and which Israeli food was missed the most.
alimentation.cc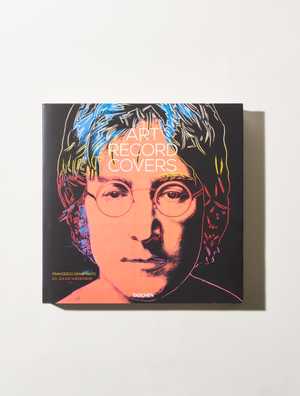 17.
Art Record Covers
Edited by Julius Wiedemann and Francesco Spampinato
Music is one tower, art the other; the album cover is the high wire between the two, on which Taschen's Brazilian whizz Julius Wiedemann deftly walks. All classics accounted for here.
taschen.com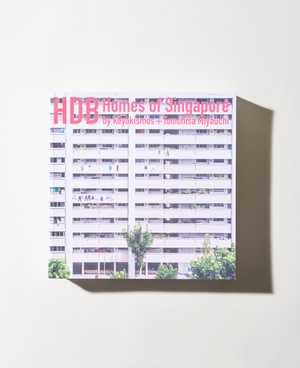 18.
HDB Homes of Singapore
Keyaskimos and Tomohisa Miyauchi
Here's another outsized book with a weight that could kill the cat. This one paints a revealing portrait of homes in Singapore's ubiquitous hdb tower blocks. Japanese photographers Keyaskimos and Tomohisa Miyauchi peer into a usually closed world of oddity with intimacy and charm.
booksactuallyshop.com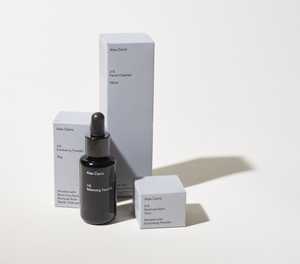 Cosmetics firms are known for making bold claims but Alex Carro's Barcelona-made beauties let the quiet confidence of tasteful design do the talking. This thoughtful look comes courtesy of designer Andrew Trotter (he's also the editor of Openhouse magazine).
alexcarro.com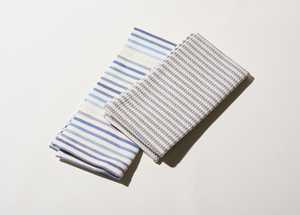 20.
Textiles
Chiarastella Cattana
A career in fashion convinced Venice-based Chiarastella Cattana of her love for textiles but also of the need to swap the breakneck speed of seasonal collections for a slower way of working with materials. Her cotton tablecloths and towels are woven in South Tyrol and the geometric patterns are inspired by recollections of Venetian streets and architecture.
chiarastellacattana.com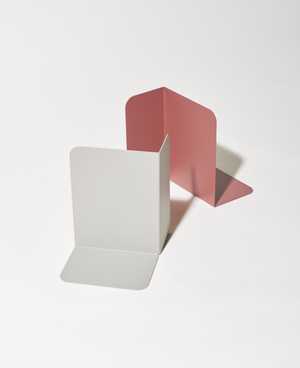 Danish designer Muuto's Compile bookends stay steady under titles of any size. Designed by Cecilie Manz, the pieces come in a choice of brass, aluminium or stainless steel.
muuto.com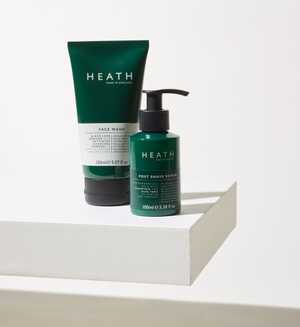 These British-made beauties form part of a new five-product range. The facewash features black lava and charcoal (not those plastic beads that are causing such trouble) and the hair and bodywash is a fresh-smelling affair.
heathcote-ivory.com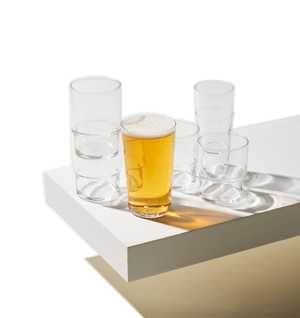 23.
Glasses
Crane X Toyo-Sasaki Glass
UK cookware specialist Crane has looked beyond Europe (its usual manufacturing fallback for sturdy pans) by teaming up with Japanese glass master Toyo-Sasaki. These refined and beautifully made stacking tumblers add up to a successful first collaboration.
cranecookware.com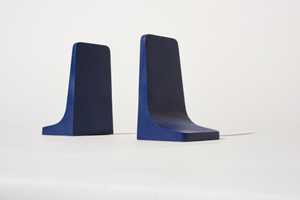 Designed by New York duo Visibility for the Matter Made shop, the minimalist cast-iron bookends will bring some order to your shelves. They are part of the Kyuzo collection of desk and home accessories, which are all similarly streamlined.
mattermatters.us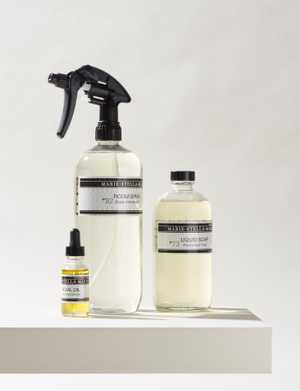 25.
Room frangrance and body soap
Marie Stella Maris
Patrick Munster, former co-owner of Dutch fashion brand Scotch & Soda, teamed up with partner Carel Neuberg in 2011 to address water pollution. The Marie Stella Maris line followed: the room spray, body oil and soap are made in Sweden and each item sold yields a €1 charity donation.
marie-stella-maris.com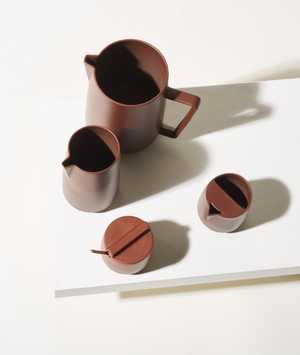 26.
Ceramic set
Yixing Ceramics
Extracted from the soil of the Jiangsu province in eastern China, rich Zisha clay gives this set its deep hue. Jugs, jars, plates and bowls are designed by London-based Christopher Jenner and handmade using century-old techniques.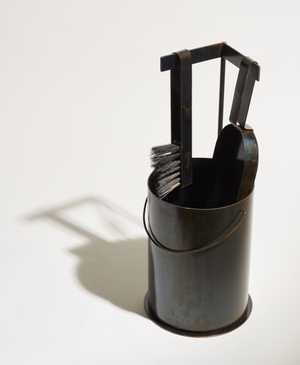 27.
Fireplace tools
Pretziada
Born as a journalistic project to collect stories of the Italian island of Sardinia, Pretziada soon morphed into a network of designers who revisit traditional products. Milanese-Californian couple Ivano Atzori and Kyre Chenven run the brand from the rural area of Sulcis and for this fireplace set they called on Parisian designer Ambroise Maggiar to rethink antique tools. The brush, shovel and tongs are welded from iron in their Cagliari workshop.
pretziada.com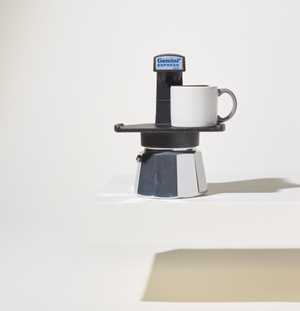 28.
Stove-top espresso maker
Eppicotispai
The stove-top Gemini Express may not be new but it's now available from the Moma Store. We've paired it with a Jansen + Co cup to show you how it's done.
eppicotispai.it; ansenco.nl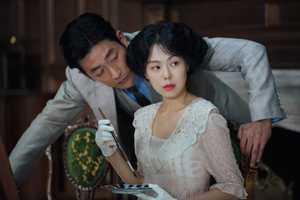 The Handmaiden
Director: Park Chan Wook
There is more gorgeousness than gore in this latest from the shock-happy South Korean auteur. Part crime caper and part sexual odyssey, the handmaiden in question is sent to strip an heiress… of her fortune. But keep an eye out: stripping is just the start of it. A strange, compelling and stunning study of love against the oddest of odds.
Mindhorn
Director: Sean Foley
Julian "Mighty Boosh" Barratt is Richard Thorncroft, a has-been actor best known for playing Mindhorn, a television detective who, thanks to a robotic eye, can see the truth. Of course, it almost goes without saying that Thorncroft stumbles into a potentially career-rescuing real-life hostage drama. Barratt is masterful, the script tight and the jokes quotable.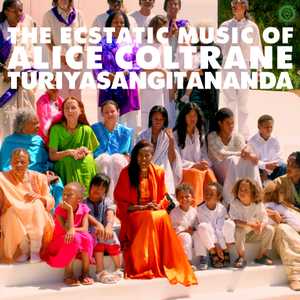 The Ecstatic Music of Alice Coltrane Turiyasangitananda
Alice Coltrane
When husband John Coltrane died, Alice created an ashram to record this exquisite album.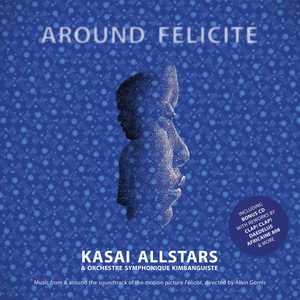 Around Félicité
Kasai Allstars
This Congolese collective cut a wonderfully wild soundtrack to the film about their unlikely rise to stardom.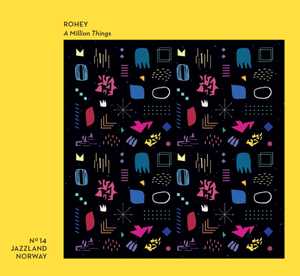 Spotless Norwegian jazz with a whole lot of pop get-up-and-go. The summer starts here, venner!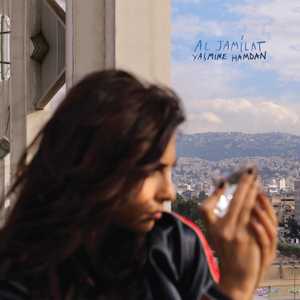 Hamdan's career hits another high spot on one of the albums of the year – and we interview her on page 148.