Design fairs / Europe
Show stoppers
Major innovations in design creation and curation are being displayed at Europe's specialist fairs. We pay a visit to three of the most forward thinking.
To find the best designs you need to venture further afield than the conventional industry fairs. As the sector gears up for its biggest annual event, Salone del Mobile, we've snuck in a quick European road trip to uncover the brands doing it best in the bathroom, where to get the finest vintage homeware and how design fits into the future of retail. From taps and toilets to the top end of the collectable modernist market, here are our picks.
---
Each March the cars circulating the streets of the small Dutch city of Maastricht get smarter and its fine dining establishments busier as the Tefaf crowd rolls into town. The international art and antique fair attracts a global set of gallery owners and collectors and, increasingly, design aficionados too. This sharply dressed bunch are privy to something of an industry secret: amid the old masters in Maastricht lie some true modernist furniture gems.
"We've a nice crossover experience here," says Ulrich Fiedler from the stand of his eponymous Berlin gallery, where the handsome desk designed by Belgian painter and sculptor Georges Vantongerloo attracts attention. "There's no fair like this in the world. It's like a museum but you can touch and buy everything."
Fiedler says that the previous day a collector of African art came by and serendipitously ordered a modernist item. When furniture pieces in Tefaf's "Design" corner can fetch vast sums (Gerrit Rietveld's 1927 Beugel Chair here has a price tag of about €70,000), a spontaneous order is quite something. Yet, with or without big sales, all of the design gallerists here vouch for Tefaf's value.
For Dorte Værnø it is the perfect spot to showcase pieces that sucessfully blur the boundaries between furniture and art. "Our gallery name Dansk Møbelkunst translates from Danish to 'Furniture Art'," she says, showing off the 24-year-old gallery's prized mid-century rosewood, maple and brass Finn Juhl table. "Surrounding yourself with furniture in the home is just as much about the appreciation of beauty as use."
For Værnø's customers it's the mid-century Scandinavian marvels, which look as contemporary today as they did 70 years ago, that strike a chord. But on nearby stands it's chairs from French modernist Jacques Dumond and a side table from the Netherlands' Willem van Leusden that are busy proving that there's plenty from outside Scandinavia still demanding attention.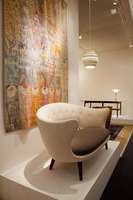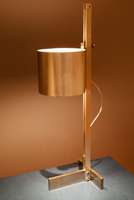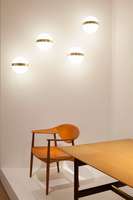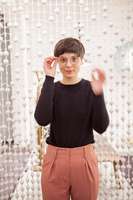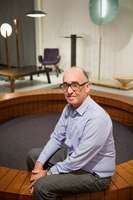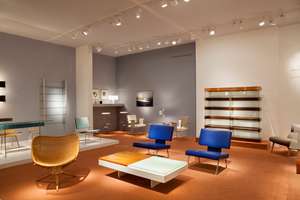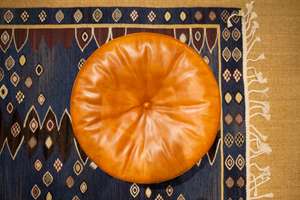 Demisch Danant, a gallery that has outposts in both Paris and New York, specialises in French design from the late 1950s to the 1970s. Suzanne Demisch says that at Tefaf her gallery tells design stories through elements of its full collection. This year it is showcasing Dumond's privately commissioned work to an audience that she describes as the very highest level of connoisseurship.
Tefaf's remit is expanding and among three new section exhibitors this year is Paris and London's Galerie Kreo, the first to show brand-new pieces. "Sixty per cent of our work comes from contemporary designers and 40 per cent are lights from the 1950s to 1970s," says co-owner Didier Krzentowski, sitting on a mahogany Chris Kabel Wood Ring that blends nicely with the modernist lighting on display. "Tefaf liked the idea of putting something contemporary in here and it seems the collectors and visitors do too."
Tefaf highlights
1.
Finn Juhl NV-45 easy chair
Dansk Møbelkunst showcased this 1945 mid-century beauty, made by Niels Vodder in rosewood and wool.
2.
The Elements 80 Bookcase
Joseph-André Motte's elegant 1960 shelving system is made of rosewood and security glass. 
3.
Wood Ring at Galerie Kreo
One of eight by Chris Kabel. Oregon pine blocks form circular seating enclosed by a metal belt.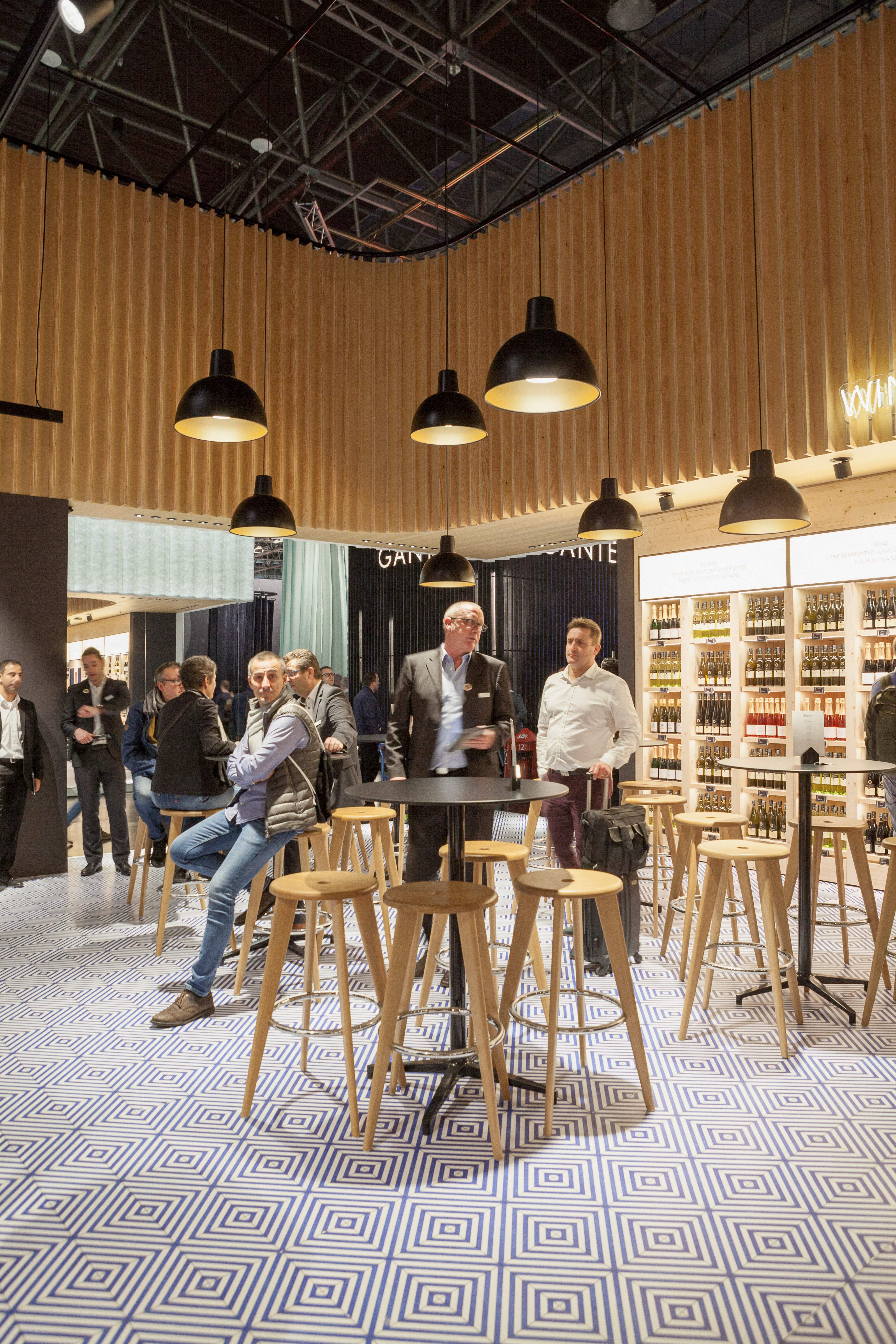 Even Düsseldorf's grey clouds can't dampen the spirit at EuroShop. More than 113,000 visitors and 2,360 exhibitors made this year's triennial retail fair the largest in its 50-year history. Everyone was on the hunt for what makes a bricks-and-mortar shop thrive in today's digital age; retail-design specialists Vitra, sfd and Schweitzer had the answer, or at least a strong proposition for the global crowd.
"The transformation in the retail industry is forcing everyone to rethink the business," says Nora Fehlbaum, CEO of Swiss design brand Vitra. The furniture firm teamed up with shopfitter Vizona and lighting brand Ansorg to create The Village, a forward-thinking shopping experience. "Today's retailers have to embrace digitalisation while offering clients more than online competitors: good customer service, consultation, interaction. Ultimately an experience for all senses."
The Village sought to showcase those elements in one space through five retail concepts designed exclusively for the fair. Each brand, from skincare store Sepio to fashion outlet Cory and Apple-competitor Eden, was thought-out to such a degree that the concept was registered as a trademark. "We wanted to create a realistic environment at The Village where Vitra, Ansorg and Vizona could display their expertise," says Joanna Laajisto, the Finnish architect behind the project. "We went deep into developing each brand: we created their philosophy, target clients, graphic identities and merchandising."
sfd is a London firm that fits stores such as Harrods and Serge DeNimes. "The whole experience has been considered, from the aprons to the drinks I serve," says Richard Whitaker, the creative director. He points at a cup of Her Coffee and a can of CanO water, each branded with the sfd logo. "We wanted to create an oasis that communicates our brand and taps into your sensory experiences." Besides selling mannequins under the Nude label, sfd designs window displays as well as retail spaces. "We want to work with aspirational young brands because then you can be part of the founders' journey," says Whitaker, who ensures that the company's DNA is reflected in every corner of the booth.
His eye for detail is mirrored in Schweitzer's Circle, a fortress of a stand where homemade South Tyrolean treats are garnished with herbs from the booth's urban farm. "Closing the stand and taking time for our customers was important," says Bernhard Heiden, creative director at Interstore, Schweitzer's Zürich-based design agency. "It's what we've talked about for years: telling a story, expressing emotion, networking, being surprising and flexible." Of course digitalisation had its place at the booth but first and foremost it was about engaging with the consumer and creating an experience in a way that the internet will never be able to do.
Shop shapers to watch
1.
D'art Design Group, Germany
D'art's brand communication experts have been shaping shops and exhibition spaces since 1991.
d-art-design.de
2.
Dalziel and Pow, UK
Award-winning retail designer with a wide-ranging client portfolio, from Samsung to Chilean department store Paris. 
dalziel-pow.com
3.
Retail Partners, Switzerland
Minimalistic retail architecture firm that's designed shop interiors for the likes of Victorinox and Bata shoes.
retailpartners.ch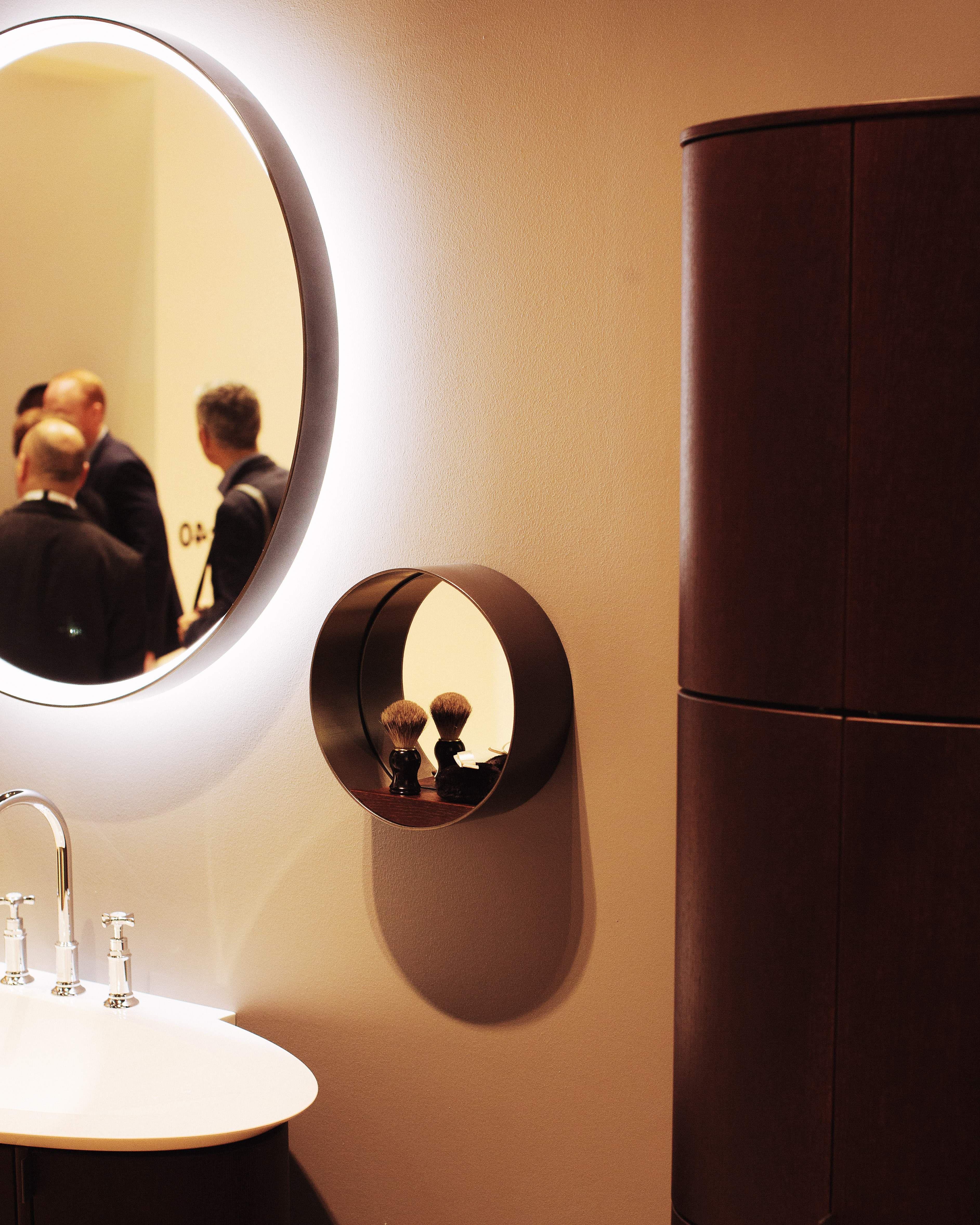 "Feel the inside of the bowl– it has no rim," says a matter-of-fact PR pointing to a gleaming ceramic toilet. Anywhere else, getting up close and personal with a toilet would be firmly off the agenda but not here at ish. Every other year about 2,500 companies in the business of bathrooms, energy and heating take to Frankfurt Messe's 10 expansive halls.
"The bathroom is a symbol of modernity," says Milan-based Roberto Palomba, showcasing a portable showerhead for Zucchetti Kos and streamlined cabinets for Kartell by Laufen. "A designer who works for the bathroom represents part of the civilisation of society in terms of wellbeing and hygiene. When a bathroom is installed it becomes part of architecture. It's a great responsibility."
A few halls away, inside German brand Axor's cavernous black stand, Andreas Diefenbach from Stuttgart studio Phoenix Design agrees. "People will progressively live in big cities and space will become more expensive; that's why we decided to create a minimalist collection," he says, standing underneath his design for a large-plate showerhead. The collection it's from, Uno, follows an elementary composition: two elements, a faucet and a pipe, interlocked at a perpendicular angle with no embellishments or levers. "It's about proportions and material," he says. "The bathroom is a really analogue space."
Not all exhibitors agree that the bathroom should be kept fully technology-free. "With our new collection we are moving into the smart home era," says Michael Rauterkus, CEO of German bathroom giant Grohe. Others seem less worried about the digital rush. Swiss brand Laufen continues to experiment with material: its ultra-resistant SaphirKeramik is in Patricia Urquiola's new grooved washbasins. Director of marketing and products Marc Viardot sounds grounded: "It's not about the functions and gadgets. You must understand the environment. With digital things, after two years it's old; the bathroom's too serious for that."
Fresh bathroom designs
1.
Luv washbasin, Duravit
A thin ceramic range based on Denmark's classic serving bowl.
duravit.com
2.
Neorest toilet, Toto
The name of this toilet's water-saving feature? Tornado Flush. 
toto.com
3.
SYS30 Flex cabinets and storage, Burgbad
This smart modular system is easily adjustable.
burgbad.de