We hear what Toronto is saying but fail to understand London's buses; we also find Singapore's robots annoying and marvel at some of Mongolia's biggest exports in our global news round-up.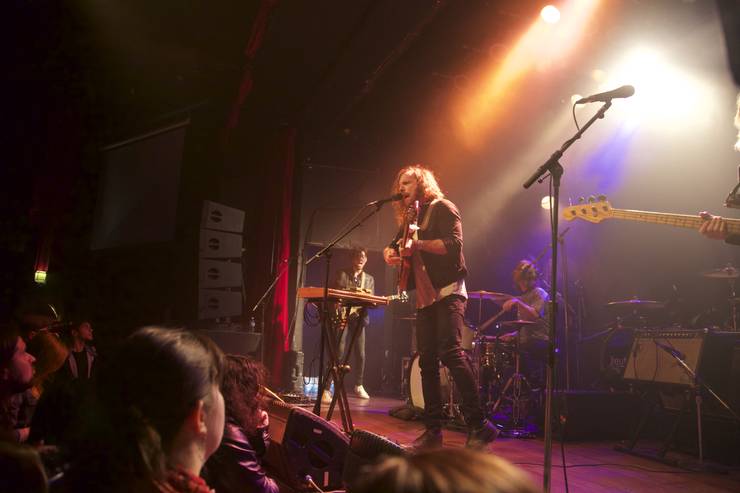 Neighbourhood watch: view from a Monocle outpost
The confines of Graffiti's, a charmingly ramshackle bar that's just a stone's throw away from our Toronto bureau, are the perfect spot for a tipple. A recent Sunday saw the Rabble Rousers – a lively rhythm-and-blues trio – issue a rallying cry from the stage: "Support live music, everybody!" The crowd whooped in response.
Places like this are under threat in Toronto, priced out by the construction boom and strangled by red tape. In Little Italy, where we set up shop in 2012, the independent live-music offering is, thankfully, still robust. From the Mod Club a few doors down to the steamed-up windows of the Smiling Buddha three blocks west, there are still popular music venues keeping this corner of the city full of life.
More neighbourhoods should be as driven to stem the demise of Toronto's live-music bars. By letting these places go for a song, the city risks losing one of its most colourful assets.
---
On a Swiss flight between Zürich and London seat 1A is occupied by a woman who looks like a young-ish Elizabeth Taylor (even though she's pushing 80). She stops the flight attendant and says:
"I know you're conscious of conserving fuel so perhaps you could save a few francs by ensuring that you only carry quality media."
At this point she hands back a pair of tabloids.
---
Our recent stay at a buzzy new hotel in Singapore brought with it an unpleasant surprise: room-service robots whirring down the corridors delivering tea bags and towels. Singapore may be making a pitch to become the Silicon Valley of Southeast Asia but using self-steering wheelie bins to tend to guests is the opposite of hospitable. Thankfully the robot takeover is facing a fightback: several heritage conversions under development are providing all hotel staff with front-of-house training irrespective of job title. Smart hoteliers are focusing on more face-to-face service, not less.
---
A city with only 8,000 residents will soon be home to a €233m restaurant, hotel and retail complex. Soho House founder Nick Jones has transformed a former bank headquarters into The Ned, in the City of London. Residents are thin on the ground in the City but that won't be a problem for this place: the complex will serve alcohol 24 hours a day, which should prove a draw – and there won't be any disgruntled neighbours complaining.
---
All change? No, thank you
Plenty of London's red buses will tell you that they're "another red bus going green for London". Good news for the primroses hugging the kerb. But the buses are also changing their accent as fast as their fuel. The talking bus is a necessity to help blind and partially sighted people and, less happily, as a crowd-control device. In practice, this means the driver pressing a button that says, "Please move down inside the bus," or "no standing on the upper deck." Interaction with the passenger is the first part of the job to be performed by a robot. It's like progress, only worse.

But is it progress that the lady who tells us that we're stopping has gone from sounding correct yet contemporary to something like a barmaid? My bus has dropped its aitches: we've gone from BBC Radio 4 to Kiss FM in five stops. Gladly, though, we've still got the tube. The lift at Kennington is stentorian. "The next lift shall be on the right," it barks. Not even "will be". Old-school. Perhaps the number 30's new voice is just another of London's quirks. Should a bus sound street?
---
If you find that your seatmate is crowding you on that Ulaanbaatar-to-Tokyo flight, don't be too surprised: Mongolia has been exporting sumo wrestlers. Three of the four highest-ranked yokozuna (grand champions) in Japan hail from the country and its wrestlers have been so dominant that they have won 80 of the 91 tournaments since 2003. Sadly, success in sumo isn't much help for Mongolia's struggling economy but imagine the untapped soft-power potential in those huge fleshy men. If only they'd stop hogging the armrest.
---
What we'd like to see more of in May 2017
1.
Vitsoe is easing into its new production facility in the UK. Perhaps it could add a Dieter Rams audio system to fit snugly under its lean shelving.
2.
Newfoundland should look to Iceland for some aviation inspiration and use St John's (or even Gander) as a low-cost connection hub for a snappy transatlantic airline.
3.
A weekly supplement from the team behind WSJ Magazine.
4.
Stadler's new rolling stock for SBB of Switzerland (more on this in our June issue) needs to go longer distance with a few sleeper wagons in tow. How nice it would be to go to bed in Zürich and wake up in Naples as the summer season kicks in.
5.
London-based presenter Andrea Catherwood needs a global nightly news gig.
6.
More to read in Bavaria please. Munich airport is in danger of becoming Europe's dumbest international hub given its lack of kiosks. Regional players Süddeutsche Zeitung, Burda and Soda should develop a proper place to consume fine print.
---
The Italians do it on Sundays, as do most Latin Americans. The Brits and the Iranians insist on Thursdays, the Americans on Tuesdays, while Indians do it every Wednesday and Thursday for four weeks. The Chinese see no need to do it on any day.

We are talking, of course, about election days. France goes to the polls twice: the two rounds of its presidential election are on 23 April and 7 May. They've chosen Sundays. It makes sense: most people have the day off, meaning that there is less excuse for not voting. That seems to work in France, where last time around turnout was 80 per cent – higher than the last general election in the UK (66 per cent).