Hay Festival / Wales
While the sun shines
Flourishing literary festival Hay has grown from a small-town get-together to a global brand and shows no signs of stopping – even as it reaches its 30th anniversary. We toast the occasion with founder Peter Florence as he talks curiosity and the desire for conversation.
This year Hay Festival celebrates its 30th anniversary. For 11 days in May and June, writers, thinkers and audience members from around the world will converge on Hay-on-Wye, the small Welsh border town that doesn't have a railway station but has more than two dozen bookshops.
Founded in 1987 by Peter Florence, Hay has grown from a modest event dreamt up around his parents' kitchen table to a global brand. First held behind a pub, then a primary school, with early ticket sales of 220, Hay has expanded to acres of green fields, elaborate tents and regular crowds of more than 25,000. Once Arthur Miller (who asked, "What's Hay-on-Wye, some kind of sandwich?") agreed to attend, other writers and publishers sought invitations and the festival soon attracted a diverse public, from shelf-stackers to hedgefunders.
"We basically treated it like having a bunch of mates over for the weekend, going to the pub and reading some stuff," says Florence. "As the audiences build you need to find somewhere for everybody to park and suddenly you are employing five people to comply with health-and-safety regulations. It's the same festival – it's just a bit bigger."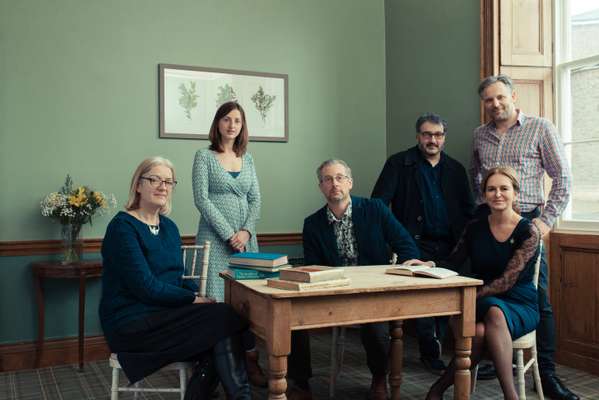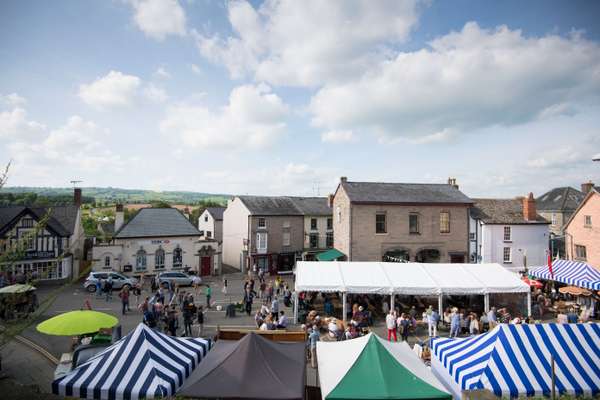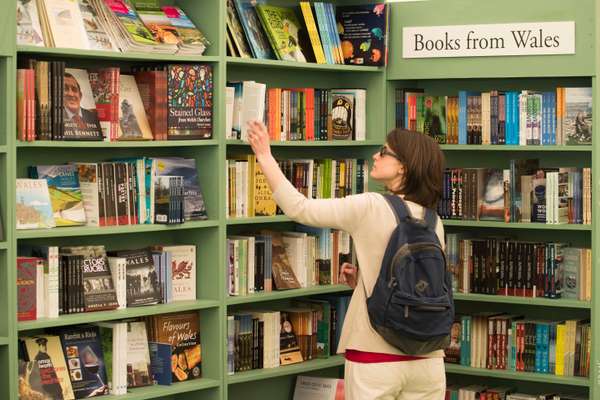 On the face of it, thousands of people congregating in a damp field in Wales shouldn't work. But the festival has proved hugely successful. This is partly down to the carnival atmosphere – a rollicking party among like-minded souls, thirsty for intellectual stimulation and a good pinot noir. "The desire for conversation, a curiosity about the world, is keen and insatiable," says Florence. "And people like spaces that are open and different."
The model has proved enormously exportable, with Hay rolling out around the world, each festival with its own unique vibe, from late-night salsa in Latin America and contemplative workshops in Bangladesh to literary heavyweights tempted by the allure of Segovia, Spain. The coming together, the sharing of ideas and the stimulation of being part of a community that cherishes intellectual discussion is something that never changes.
Hay's secret is that anything might happen. When a group of talented writers and speakers come together to discuss great literature and global issues, the possibilities are endless. For the writers themselves, whose day-to-day lives are largely solitary, the festival provides an all-too-rare opportunity for them to engage with their peers. "I think the festivals are like big camaraderie parties for writers," says Florence. "There is a sense that you are among fellow professionals who know what your life is like."
Competition to win a place on the bill is fierce. "We feature about 800 writers each year, about half of whom we go to directly, outside the publishing process," says Florence. "We work with publishers and agents really closely throughout the year and treasure their work, wisdom and commitment. It's a great industry to be a part of: publishers are intellectually generous and adventurous".
They're also determined. Securing a platform at Hay for your author can make an enormous difference to their career. The hour-long live session is important – the media coverage and downloadable audio and video all help to cement an author's place in the public consciousness – and that's to say nothing of the book sales. Signing queues can last for hours as the inspired invest their time and money to spend a few moments with those who inspired them.
"The media landscape and the way that we've communicated over the past 30 years has obviously changed," says Florence. "The digital age just serves as an extension of the conversation. Ultimately the festival is a live event and it's connected to the authority of publishing. The communal commitment to publishing a book is huge; its not an instantaneous 140-character ejaculation of responsive knee-jerk stuff. It's carefully considered. And many people have contributed to determining the decency, the accuracy and the truth of what it is. To me, publishing as an enterprise is heroic and important. In a time of disputed, faked and contested fact there is something about hardback books that remains incredibly enduring."
Hay calendar:
In 2017 there will be nine festivals globally.
25 January Hay Festival Riohacha, Colombia
25 to 27 January Hay Festival Medellín, Colombia
26 to 29 January Hay Festival Cartagena de Indias, Colombia
25 May to 4 June Hay Festival Wales, UK
7 to 10 September Hay Festival Queretaro, Mexico
22 to 24 September Hay Festival Segovia, Spain
26 to 29 October International Children's Literature Hay Festival Aarhus, Denmark
9 to 12 November Hay Festival Arequipa, Peru
24 to 26 November Hay Festival Wales Winter Weekend, UK
---
Hay in numbers:
120 Hay Festival editions programmed globally to date so far, in 30 locations
250,000 tickets sold for Hay Festival Wales in 2016
6,000 pupils attend free school days at Hay Festival Wales
More than 600 events as part of Hay Festival Wales this year
hayfestival.com