Cycling / Global
Spokes people
City bikes are enjoying an unprecedented boom. Meet the retailers keeping pace with the latest trends in a fast-moving market.
Compared to the car industry, currently grappling with the advent of driverless technology and electric mobility, the bike sector might seem reassuringly immutable. Yet brands and retailers in the cycling world also face market headwinds and shifts in style and taste. For one thing, demand for e-bikes is whizzing along – a study by rai Vereniging, the Dutch mobility organisation, found that they now account for 60 per cent of revenue for bike-sellers in the country.
Here we talk to one company selling bikes under its own brand name, one multibrand retailer, and a shop selling custom-built cycles alongside every accessory under the sun. How do they see the market evolving?
---
"We started the business because we saw a gap in the market between very technical bikes and the more stylised town bikes, which are generally quite cheap," says Jack Pattison. Together with partner Malcolm Harding, in 2015 he launched Freddie Grubb, a small white-washed bike shop in north London.
The duo commission the steel frames for the bicycles from specialist manufacturers in Taiwan and then assemble, paint and finish them in the UK. With backgrounds in product and furniture design, Pattison and Harding knew that a simple vintage-inspired style and low-key branding were the way to go. "If you walk into any major bike retailer, most of the bikes on display are emblazoned with graphics and branding," says Pattison. "But this is an old-school mentality – people don't want to be human billboards."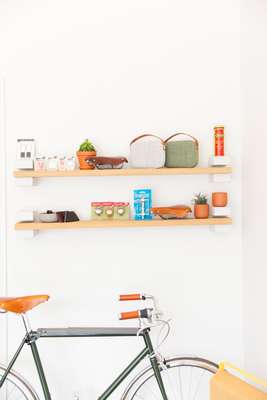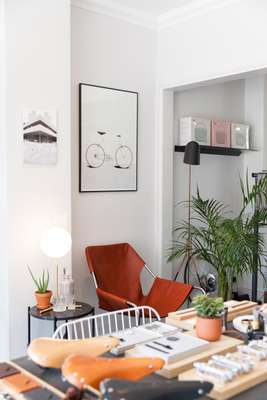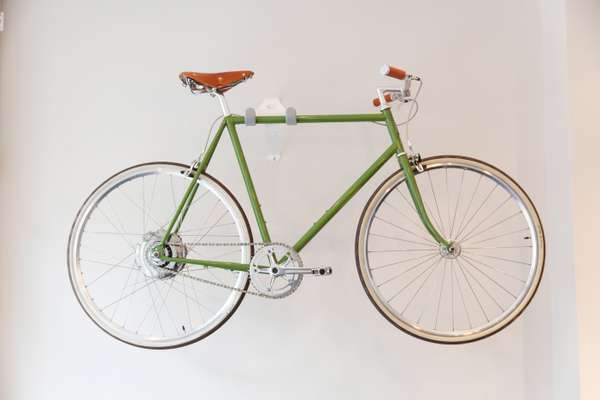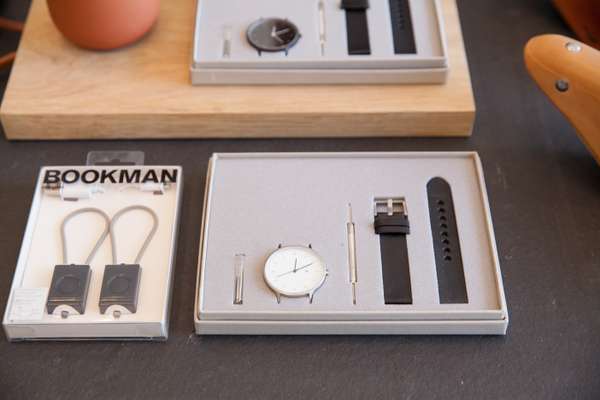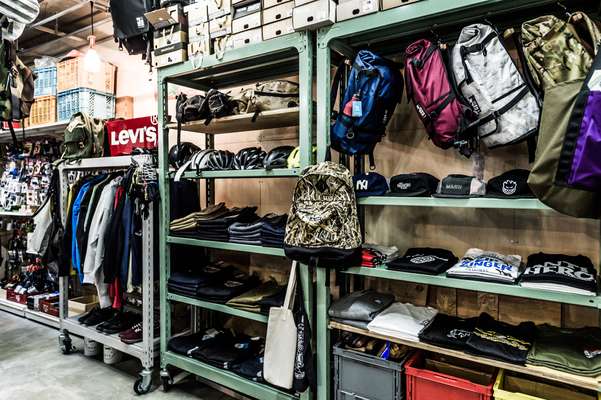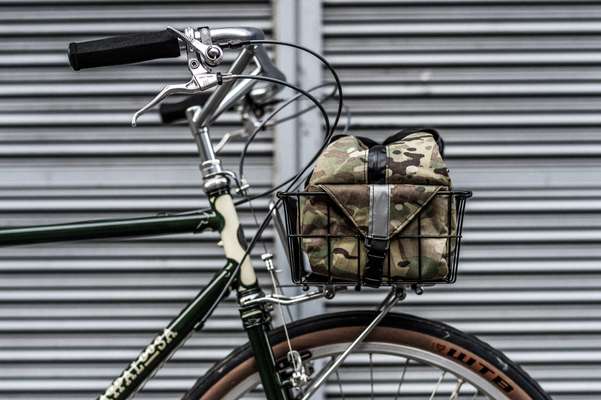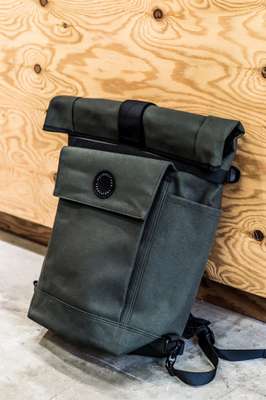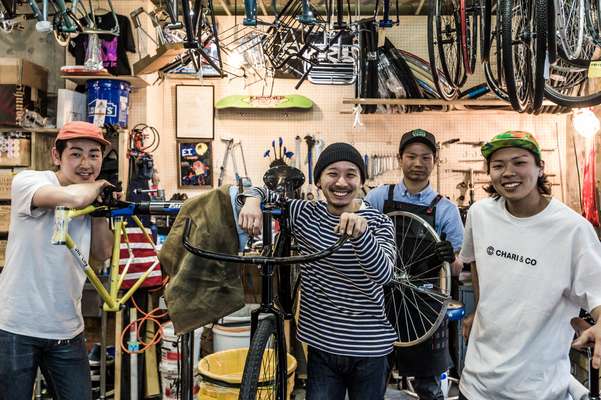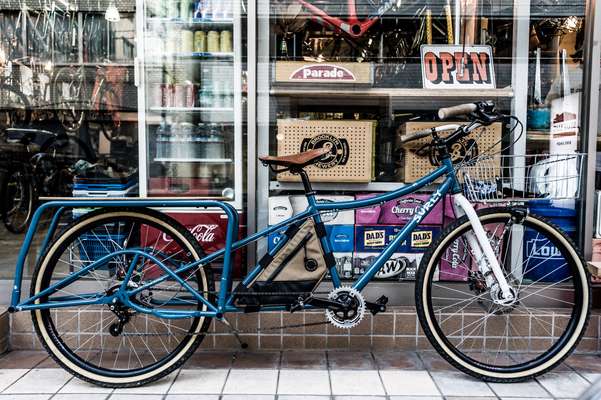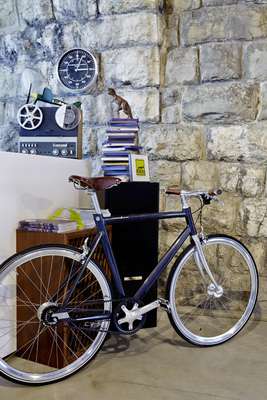 Design was the key differentiator for Freddie Grubb from the outset. "It matters what you look like on your bike, especially if you're commuting to work," says Pattison. "The industry is slowly catching up with that." As fewer city-dwellers invest in cars, the bicycle market is growing and new types of customers are opting for two wheels. Many of Freddie Grubb's buyers are "people who didn't cycle before and are now taking it up", says Pattison. Furthermore the new customer base is also "older than we'd initially expected".
This is partly why the founders are looking to launch an electric power-assisted bike this summer. "Electric bikes are definitely a growing market," says Pattison. "They make cycling accessible again, especially to the older side of the market, but they also help with the start-stop nature of city cycling, which can be frustrating." Freddie Grubb's e-bike will look like all other models but have a small electric motor concealed in the rear wheel.
As for the brand's retail model, Pattison is less willing to meddle there. He and Harding are partnering a few retailers in Europe and will soon begin selling a selection of models online. However, "the bike is still a very tangible product: people feel the need to pick it up and try it out", he says. "Plus the only way you learn about a business is selling directly to the customer and finding out what works."
freddiegrubb.com
---
From inside the Blue Lug shop near Tokyo's Yoyogi Park you can watch cyclists whizz by; it's one reason owner Toshihiro Ashikaga picked this location to open his third bike shop in late 2015. Its speciality is custom-built bicycles, more specifically the single-speed fixed-gear type. They're a lot less common in Tokyo than electric bikes with child seats or carbon-fibre road bikes. They're not cheap either, ranging from ¥150,000 up to nearly ¥1m (€1,200 to €8,200).
Blue Lug has two trends to thank for its success: a growing diy culture and the view that bicycles are both fashionable and a practical means of urban transport. But Ashikaga's retail model is also key. To encourage shoppers to enter and linger, the shop has a lot more merchandise – from handlebars to pedals and lamps – than most bike shops. "Our customers have to know what the pieces will look like together," says shop manager Kazuya Matsumoto. For many customers it's not unlike shopping for a new outfit. "The founder and I started in fashion and having a lot of products is closer to what you'd find at a clothes shop."
Sturdy frames by US brands Rivendell and Surly hang from the walls in all sizes. There aren't many assembled bikes but the ones there are mix the fanciful and the practical, with curvaceous handlebars, brass bells and leather saddles. "There are shops with better locations or lower prices," says Matsumoto. "We try not to compete by choosing products that you won't find easily elsewhere."
bluelug.com
---
"In the past you'd define yourself by your car – now it's by your bike," says Alberto Friedrich, owner of Velonauta in Zürich. The entrepreneur and bike enthusiast from Buenos Aires opened his boutique bicycle shop in the Swiss city in 2010 after discovering a growing demand for urban bikes. Discerning in his selection of bikes and accessories, he carries only high-quality European brands, including Brooks England, Bella Ciao and Schindelhauer.
"We are analogue," says Friedrich. "Buying a bike is a very tactile thing and we want to offer our customers an outstanding experience. We want them to build a relationship with our shop and once they've purchased a bike they can expect us to take care of it."
While the shop's focus has traditionally been on classic bikes, Friedrich hasn't overlooked the growing appeal of e-bikes, especially in a city as hilly as Zürich. The next brand to join Velonauta's exclusive stable will most likely be Germany's Coboc, which makes e-bikes with genuinely sleek and attractive designs. For Friedrich a bike has to be fashionable and functional, something many e-bikes simply aren't yet. "Our customers like to look at themselves in the mirror with their bikes; it has to suit their style," he says. He rides to work on a Finnish Pelago, one of Velonauta's bestselling brands. "It's simple and single-speed; that's when you realise just how little you need," he says.
When it comes to building his own brand, Friedrich is keen to work with other like-minded entrepreneurs. He is, for instance, constantly on the lookout for independent fashion retailers to collaborate with and new pop-up shop destinations; currently he is working on a project with Balboa Bar & Gym, a neighbouring fitness centre. Yet even though his eyes are always open to new opportunities, expansion is not something on his mind: "We don't want to be a chain or have a shop in every city. It's a people business after all."
velonauta.ch