Sporthaus Schuster / Munich
Best in class: Sporthaus Schuster
All the kit you need for an outdoor adventure – along with a place to test it.
On the third floor at Sporthaus Schuster, an outdoor and sporting goods shop in central Munich, a woman is walking across hilly terrain made from wooden planks and cobblestones, testing her climbing boots. Two floors below, another sprints along a bright blue racetrack as cameras project her moves onto computer screens to analyse her posture. Meanwhile, children are scaling the indoor climbing wall that spans all five floors, testing only their own boundaries.
Even for adults, Sporthaus Schuster prompts the giddiness of a playground. "We want to be the most interesting sports-equipment shop you can imagine in the world," says Flori Schuster, a large and cheerful man who's also the founder's grandson. "Even for people who don't care about mountaineering," he adds with a chuckle.
The company was founded in 1913 by August Schuster, a passionate mountaineer who chaired a section of the German Alpine Association, invented a range of products – including ski bindings and a type of polyamide rope – and helped prepare German expeditions to the Hindu Kush and Antarctica. After his son Gustl took over in the 1950s they even employed well-known mountaineers to work in the shop.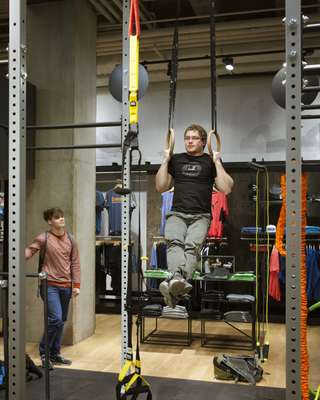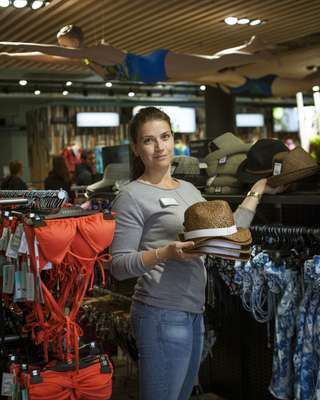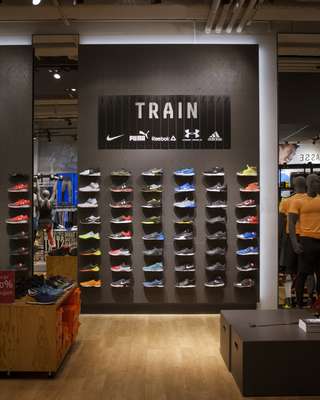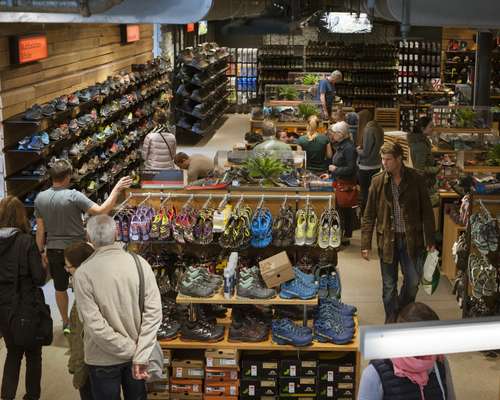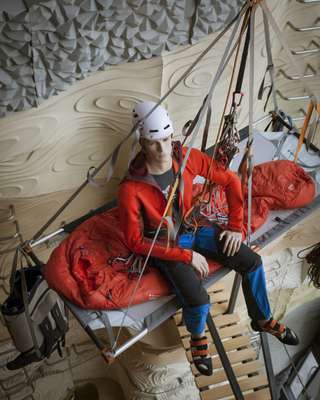 Today there aren't any star climbers among the staff but nearly everybody has a passion for the outdoors. When one employee retired recently at age 65, her colleagues gave her a surprise parachute jump as a gift. "Sport is becoming more widespread but it's just part of the ebb and flow we've seen happening over the decades," says Schuster. "We don't have to traipse after lifestyle trends. We want to show a friendly face and stay in personal contact with our customers. That's a luxury we indulge in because it allows our staff to have fun."
Another luxury Sporthaus Schuster is indulging is expansion. The current shop was refurbished in 2006 but the company has decided to knock down an adjoining building and put a whole new Sporthaus Schuster in its place. The new shop will offer even more opportunities for hands-on testing and is expected to open in spring 2018. "I initially had cold feet," says Schuster. "But we've been successful with our last refurbishment and, as a family company, we don't have to ask anyone."
What to buy
Arc'teryx Alpha jacket
Top-notch outdoor jacket: light, waterproof, smart and extremely well cut.
BioLite CampStove 2
Turns wood fire into electricity to simultaneously cook meals and charge phones.
Adidas Terrex Agravic GTX
A very light yet robust alpine shoe that serves both for running and ascending peaks.
Icebreaker Tech Lite Seismograph T-shirt
All-year, all-round clothing made from merino wool.
Garmin Fenix 5
Swiss smartwatch with gps, a pulse reader and myriad training functions.
Report card
A physical shop costs much more than an online one but there's something about the role of a sports shop that demands the former. Whether you're plumping for sharp skates or a hockey stick (and parting with the cash required to get the best of either), a helpful member of staff and an opportunity to try them first remains a big sell.
---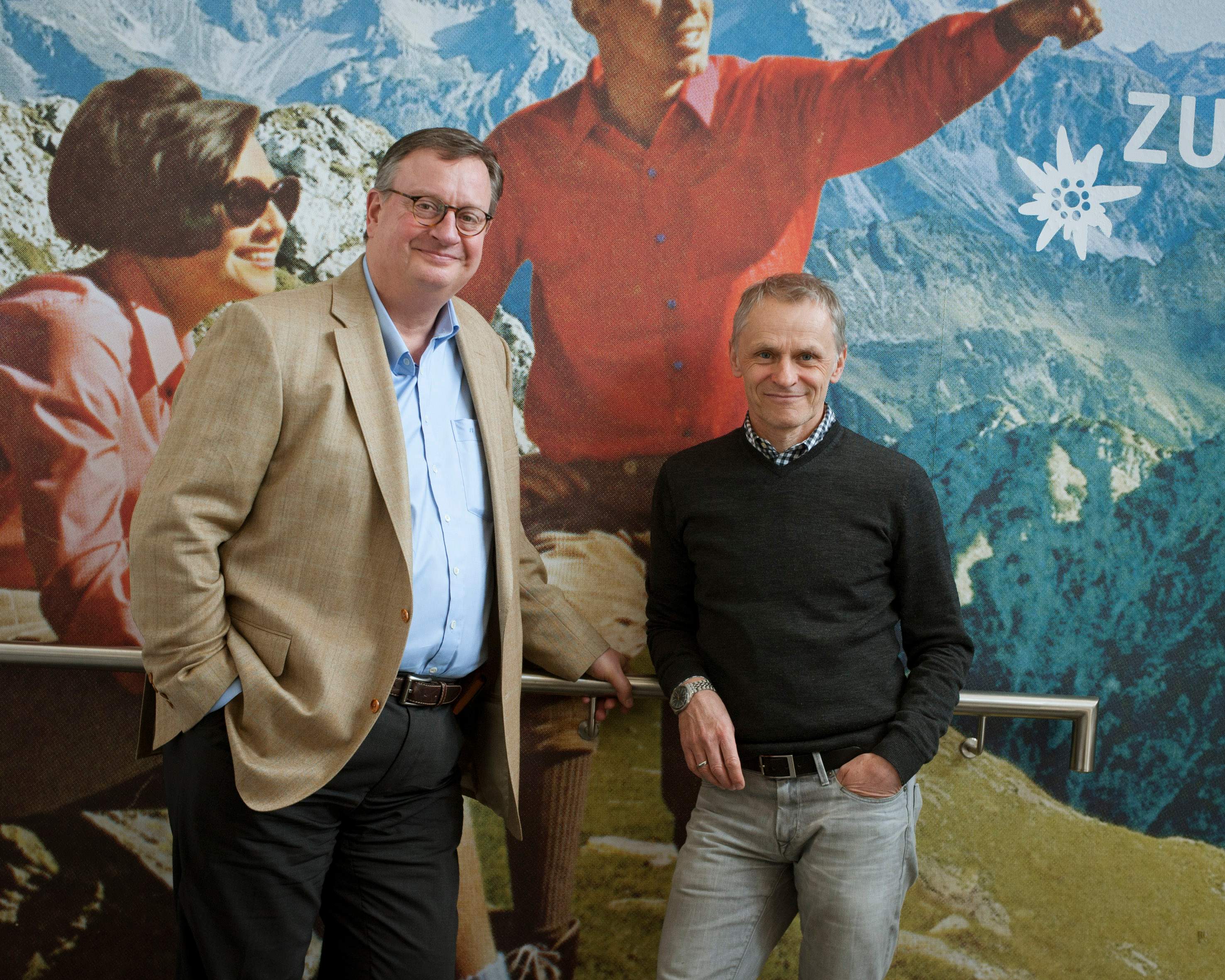 Flori Schuster and his co-ceo Rainer Angstl (both pictured, Schuster on left) run Schuster.
---
With its mountaineering focus, the shop could only have become what it is in hilly Munich, says Schuster.
---
Come for the playful ways of testing products (or free yoga classes); stay for expert advice from staff.