Business / Global
Business
Briefing
Hunger strikes in Hong Kong, Finland's valuable leftovers and a nice cup of tea courtesy of Pentagram.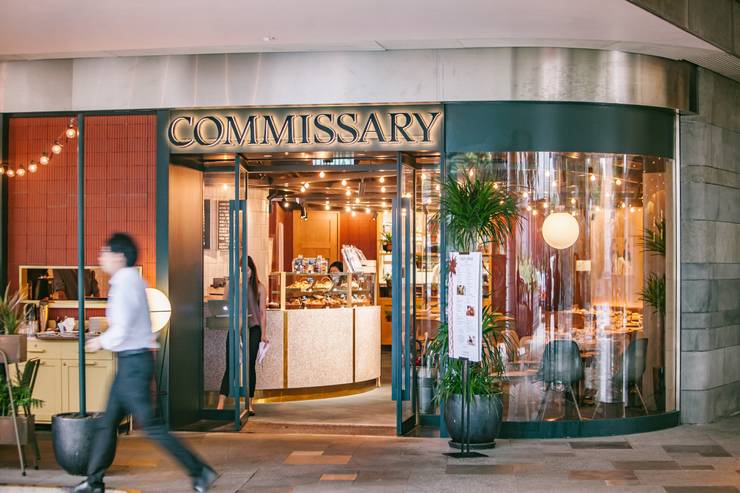 Palatable conversion
Hong Kong —
Food & beverage
Hong Kongers are, it appears, more willing to spend big on a hamburger than on a handbag. While the city's retail sector has suffered an 8 per cent dip since 2015, the restaurant scene is thriving. As traditional shops vacate pricey properties, cafés, restaurants and bars are swooping in to fill the spaces.
In Causeway Bay, for example, the former Ralph Lauren flagship is being replaced by a Japanese restaurant. And in Central, the Swire-owned Pacific Place shopping mall is experiencing a shift too. "We're seeing a 50 per cent f&b footprint increase and have opened nine new restaurants since 2016," says Fiona Shiu, the mall's general manager.
However, while 600 new restaurants have launched in Hong Kong in the past year alone, it's still an unforgiving city for an f&b entrepreneur, with high rents and intense competition. Chef Adam Cliff, who set up popular Thai restaurant Samsen, has already worked in Sydney, London and Bangkok. By way of comparison, he says, "The steep rents here leave little room for trial and error for indie businesses."
Thankfully, another trend is proving helpful: pop-ups are growing in popularity among both consumers and landlords sitting on empty spaces, allowing a concept to be trialled before any committment to a longer-term lease. French pastry vendor L'Éclair de Genie did this at Pacific Place and is now a permanent fixture.
---
Brewing nicely
India —
Tea
"Tea is an exhausted and exhausting brand space," says Natasha Jen, a partner at London design firm Pentagram. She and her team were tasked with creating a contemporary look for Teabox, an e-commerce start-up based in Siliguri, India, that delivers freshly plucked tea from estates in Darjeeling, Assam and the Nilgiris to customers around the globe.
During a visit to the tea plantations, Jen picked up on the finer details of the industry. The teal, pink, aquamarine and orange houses she came across, for example, inspired the brand's palette. The makeover "has helped us create a unique identity", says Teabox founder Kaushal Dugar.
teabox.com
---
Bag of tricks
New York —
Fashion
Founded in 1990, Utility Canvas makes its bags, accessories and homeware from an array of colourful cotton canvases. It started when Jillian Kaufman was an art student in need of a bag to carry her portfolio; she picked up a needle and thread and got to work. Today she and her husband design products from napkins to hammocks for their shops in New York and Tokyo.
utilitycanvas.com
Q. What would you spend €5,000 on?
Answer: "We would get 50 of our Classic Field Bags in the hands of 50 painters and mixed-media artists – people who could turn them into a usable one-of-a-kind piece of art. Then we'd auction them off, with all proceeds going to the National Endowment for the Arts."
Internet connectivity is essential for business; how does coverage compare worldwide?
Iceland: 100 per cent
Canada: 89 per cent
China: 52 per cent
Peru: 41 per cent
Haiti: 12 per cent
Eritrea: 1 per cent
Finnish your food
Finland —
Recycling
One third of food around the world goes to waste – so Finland's tech-savvy entrepreneurs are developing apps to combat the problem. One of them is Neighbourfood, which lets you sell leftovers (accompanying pictures make the notion a bit more appetising) to people in the vicinity, who then pop by and pick them up. Then there's ResQ, which lets restaurants sell surplus dishes at a discounted rate.
Meanwhile, Helsinki recently saw the opening of Loop, the country's first fine-dining establishment where all dishes are prepared using excess food sourced from shops and producers.
resq-club.com; ravintolaloop.fi