Urban heroes / Global
City saviours
It takes just one passionate patron or one clear-sighted business owner to start turning round a city's fortunes. From encouraging back rare birds to battling poverty, here's our crack squad of urban fixers.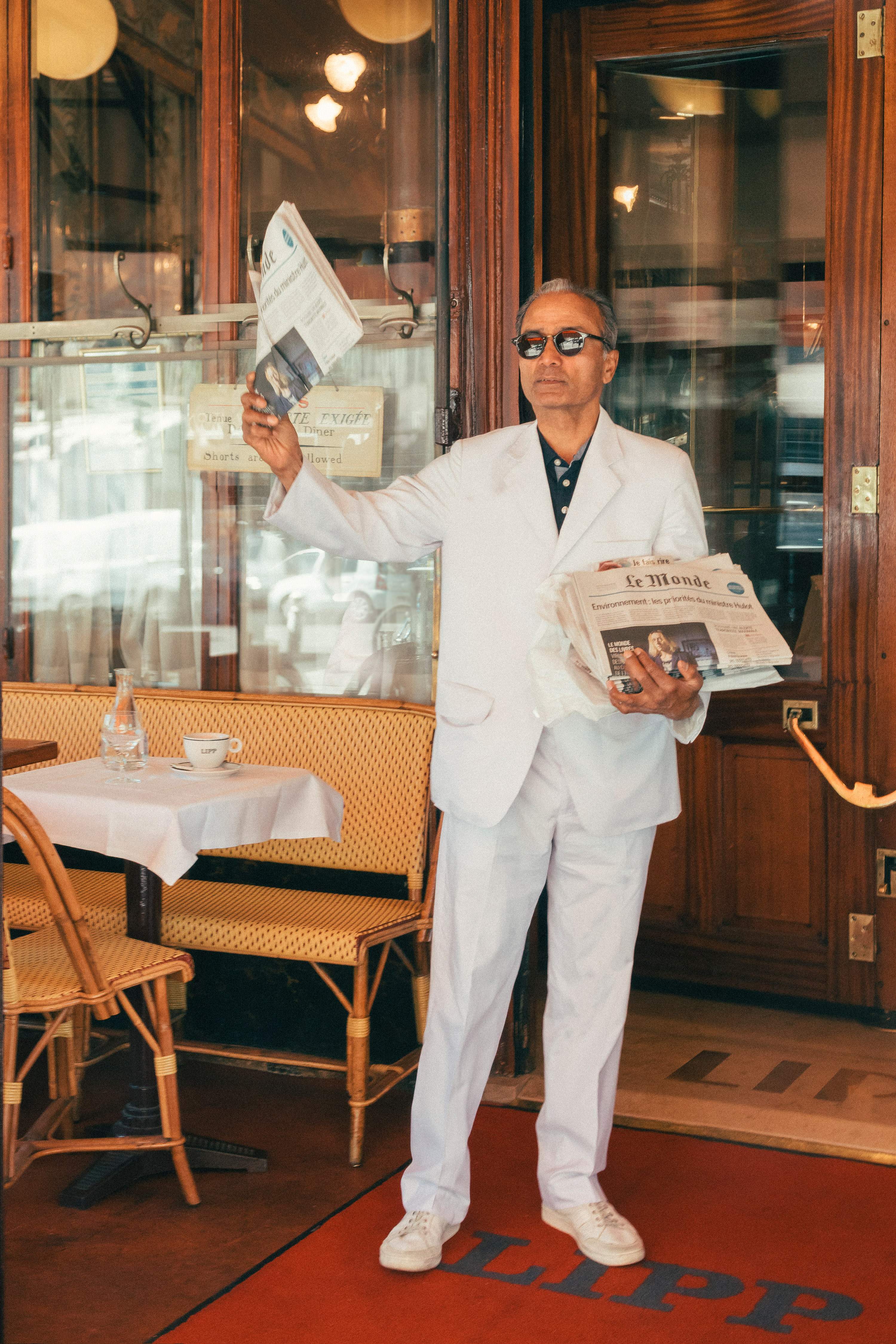 Ali Akbar
Paris
The newspaper seller who has a secret weapon: comedy.
From the gilt awnings of Les Deux Magots to the canteen of the local university, there isn't an address in Saint-Germain-des-Prés where Ali Akbar isn't welcome. Born into a large family in Pakistan, he is one of the few vendeurs à la criée left in Paris: newspaper men who call out the headlines and sell direct to patrons, going café to café.
His presence helps to keep people reading in Parisian cafés rather than gazing at smartphones. Coupled with a network of well-stocked kiosks, Akbar is intrinsic to the neighbourhood's media economy and brings authenticity to the grand cafés that are mainly frequented by tourists.
"The secret is humour," says Akbar, who has sold papers for 44 years, as he stands by Café Louise on Boulevard Saint Germain holding a stack of Le Monde. "I always riff on the headlines," he says. "When Dominique Strauss-Kahn was arrested in 2011, I said, 'C'est officiel! dsk found in Morocco with a goat'." Akbar's wit may be risqué but he is a much-loved fixture of the 6th arrondissement.
Monocle comment: Characters bring a personal touch to cities, from the newspaper vendors of Paris to the residents of Istanbul who feed the stray cats in their neighbourhood every morning.
Hajime Tabata
Tokyo 
The former car engineer who is transforming the way people get about.
Inspired by the thriving boat traffic he'd seen in Sydney and Venice, Hajime Tabata, a former car engineer, decided to set up Tokyo's first water-taxi service to get the city back on the water. "Boats used to be Tokyo's main means of transport but when cars and trains appeared the rivers became polluted and people lost interest in travelling along the river," he says. "But now the water is cleaner and the fish and birds are coming back. I felt sure there was scope to create a transport network along the waterways."
Launched in 2015, the company's bright-yellow boats were custom-built in Yokosuka. Tabata negotiated with the city government to be able to stop freely at seven places around Tokyo and, by arrangement, at 20 more piers, meaning his boats can reach as far as Tenkubashi, next to Haneda Airport. There will be five new boats in action by next year and Tabata aims to eventually have a fleet of 60.
As one-off rides cost only ¥500 (€4), Tabata thinks that river travel can ease the crush during the 2020 Olympics. He is also working with the city to improve signage to the piers to make sure that people are more aware of their existence.
Monocle comment: A novel way of getting around offers fresh perspective on the city: taking to the water can bring people to less-discovered parts of town and help neglected neighbourhoods find footfall.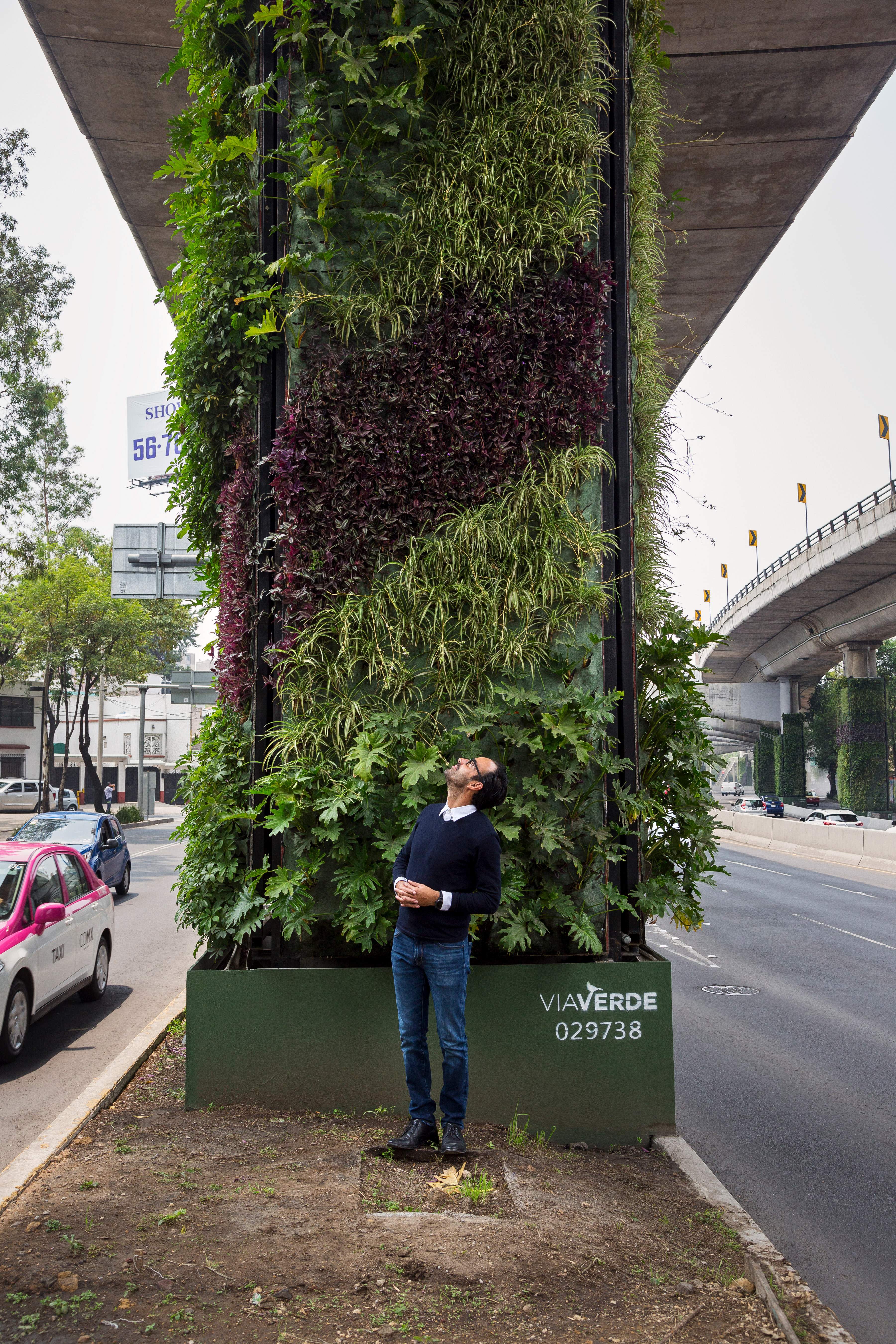 Fernando Ortiz Monasterio
Mexico City 
The architect helping his city grow up.
Finding parkland in Mexico City can be tricky but this high-rise city does have tall concrete walls in abundance. Architect Fernando Ortiz Monasterio, recognising his hometown's need for more plant life to purify the infamously smoggy air, chose to build up rather than out. In 2007 he established architecture firm VerdeVertical to plant vertical gardens on the capital's walls. With 168 sq km of bare façades across the city, according to his company's estimates, there's plenty of work to be done.
A decade on and his gardens cover 40,000 sq m of Mexico City, from building exteriors to restaurant courtyards. His latest project is to cover 1,000 support pillars on the city's main highway, funded by private investors. Once completed in late 2017, this stretch of greenery will filter more than 27,000 tonnes of noxious gases every year.
Through the conspicuousness of his designs Monasterio hopes to show Mexicans that improving the capital's air quality should be a grassroots effort. He says that Mexico City's growing population will need 40 million sq m of green space by 2030 to meet World Health Organization standards. "Both citizens and the authorities must take responsibility and seize every bit of space possible."
Monocle comment: Vertical gardens are a clever fix for bad urbanism but no substitute for a real city park – after all, you can't jog up a grassy wall.
Theaster Gates
Chicago 
The artist breathing new life – and money – into an impoverished neighbourhood.
Theaster Gates is an artist of international repute whose work has been displayed everywhere from London's White Cube to the Whitney in New York. After studying in Iowa and returning to his native Chicago in 2006, he has made it his business to invest in the people – and buildings – of the South Side. This impoverished part of town is afflicted with social problems and gun violence. Gates founded the Rebuild Foundation in 2009 to transform neglected neighbourhoods through affordable artist studios, accommodation and cultural institutions.
At the centre of these projects is the Stony Island Arts Bank, which he bought from mayor Rahm Emanuel for $1 in 2013 and where he has since spent $4.5m (€4m) via fundraising, loans and his own pocket, turning it into a community exhibition centre and library that contains everything from a vinyl collection to books and magazines donated by Johnson Publishing. "It's the accumulation of a simple commitment to a place," says Gates. "And it's a gesture that the federal government takes note of."
Up next? A co-project with the University of Chicago, where he also teaches, for a $1.5m (€1.3m) park along Garfield Boulevard.
Monocle comment: When artists move into an area it can reboot a troubled neighbourhood. But the existing residents should see the benefit too, in the form of new things to do and see in the locale.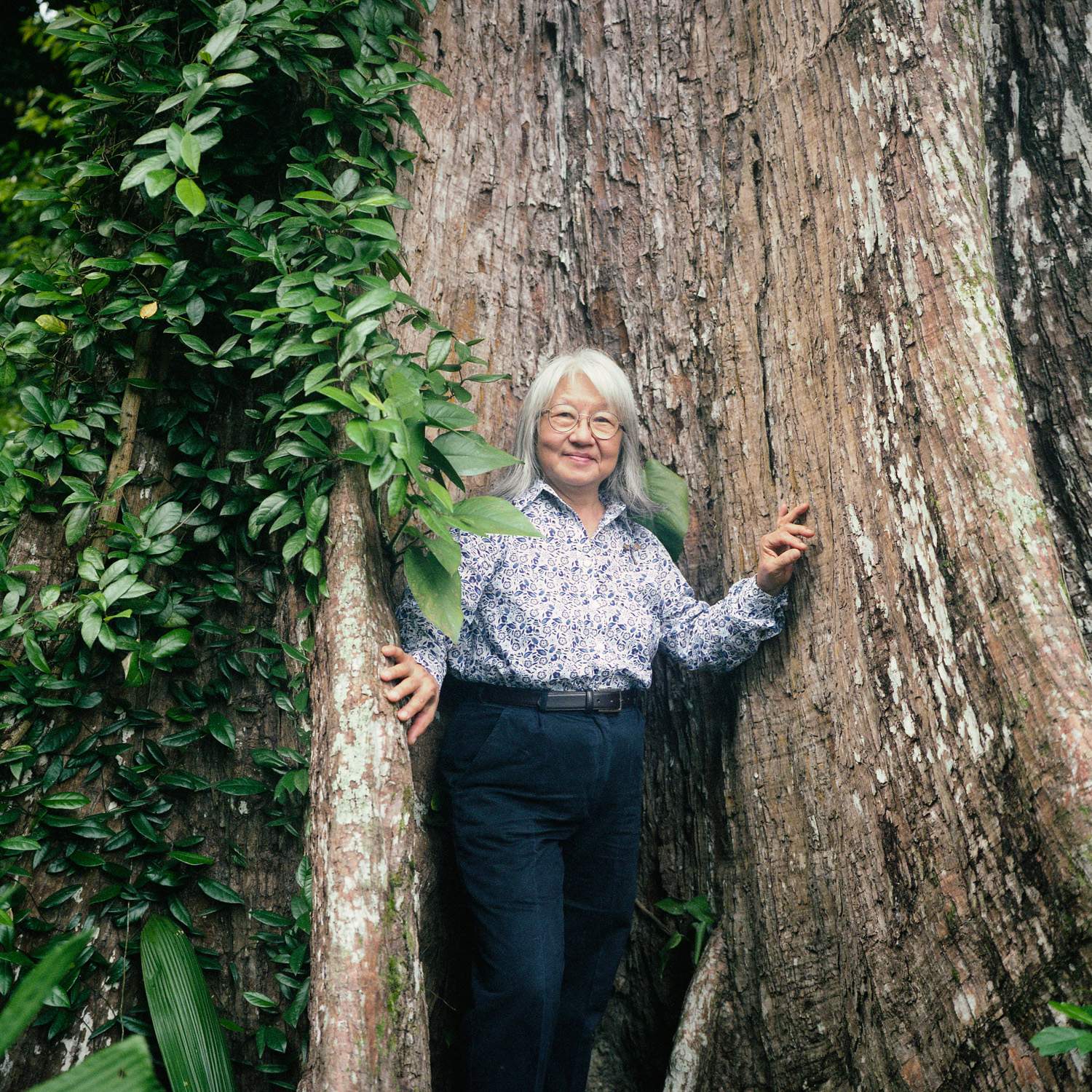 Lena Chan
Singapore
The city's own 'mother nature' on how she created a home for endangered species.
"I'm not really a tree-hugger – I look at the practical side of things and the science," says Dr Lena Chan, director of Singapore's National Biodiversity Centre and often dubbed the city's "mother nature". Singapore is one of the world's greenest cities, with verdant public spaces and a surprising abundance of plants and animals in a dense urban environment. Chan leads the team that has, since a masterplan was announced in 2009, spent years planting trees and rebuilding habitats around the city to welcome back fauna that disappeared as the city sprawled. Their efforts have been validated by the return of endangered species such as otters to the waterways and hornbills to neighbourhood parks. "We have almost one third of the world's 800 species of corals, more than 2,000 native plants and 392 native bird species," says Chan. "That's more than Germany."
Chan now consults private developers and architects on the types of foliage to use to add greenery to their structures, and advises policy-makers on conservation. In 2010 she co-authored a UN-endorsed how-to manual for doing the same in urban areas. But she still makes time to get out in the field and can often be found with a pair of binoculars, spotting rare birds among the skyscrapers.
Monocle comment: The recently returned otters are a marker for how big cities can still be crucibles for wildlife.
The Khoury family
Taybeh
These microbrewers are making big fixes in the West Bank – and have the beer to celebrate their success.
The Khoury family have used beer and German oompah to put the small West Bank town of Taybeh on the map. "It started after the Oslo Accords and we were inspired to do something for Palestine," says Nadim Khoury (pictured, right), who was living in Boston at the time. Taybeh had chronic unemployment and when the Khourys opened their microbrewery in 1994 they gave jobs to the largely Christian locals, selling suds to restaurants throughout the West Bank. Amid the aftermath of the Second Intifada, the Taybeh Brewing Company held the region's first Oktoberfest in 2005, drawing dedicated beer-drinkers from overseas, live jazz and even a little Lederhosen to the town. "It's become a tradition every year," says Nadim, adding that Taybeh is now a destination for tourists who hike in its surrounding hills and end the day with a local brew. The Khourys' beer is sold as far afield as Japan and Denmark, and a few Israeli bars even have it on tap.
In 2013 Nadim's son Canaan (pictured, left) returned from Harvard to run the new winery but the town's fortunes remain the heart of the business: "We have paved streets and renovated 74 buildings in the old town," says Nadim. "Now there's a new restaurant opening there and jobs are being made. When people copy what you do it means you're doing good things."
Monocle comment: Not all urban interventions need to be bricks and mortar – a fair or feast can get visitors returning year on year.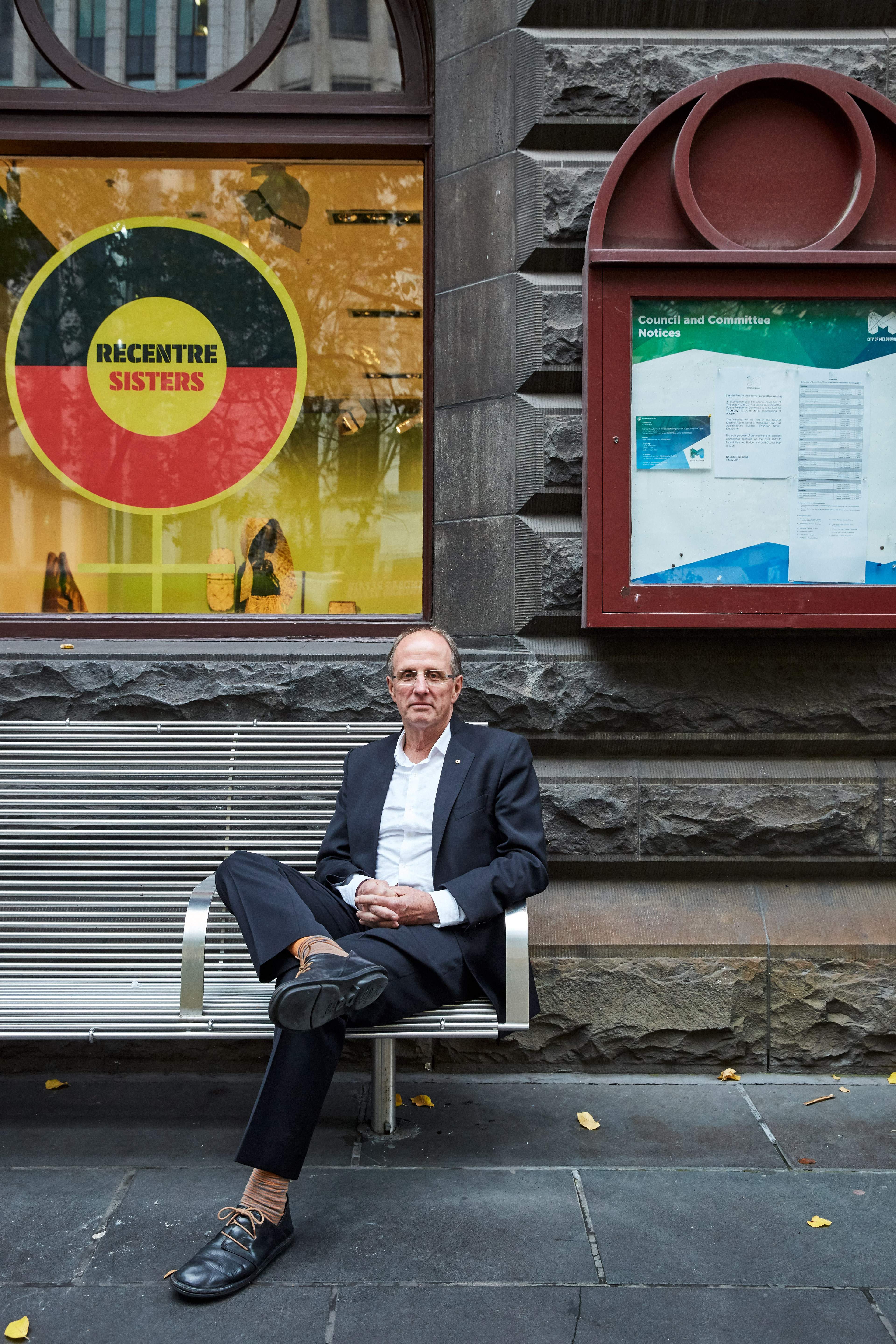 Rob Adams
Melbourne 
This man is on a mission to revitalise the CBD and improve liveability one step at a time.
For decades, professor Rob Adams has been at the forefront of Melbourne's urban development. Currently the director of city design and projects with the city council, his landmark Postcode 3000 project in the 1990s sought to revitalise the forlorn cbd by encouraging developers to build in the heart of the city or convert office buildings into homes, with the result that thousands of people moved into the centre. With them came restaurants, retail and nightlife, and today more than 137,000 people live within the city limits. "Almost 35 years later, the city is in demand," says Adams. "To me that's the greatest achievement."
Since then Adams has been involved in numerous high-profile projects aimed at improving liveability in Australia's second city, including the city park Birrarung Marr, pedestrianising parts of busy central thoroughfares and building Australia's first commercial builds rated six starts for sustainability. Incremental change, he says, has been key to Melbourne's success: widening a footpath or reclaiming a little asphalt for public space are small changes that add up. "The lovely irony is that a lot of people walk around Melbourne and don't always recognise the changes that we make."
Monocle comment: From Johannesburg to Detroit, cities are rediscovering their downtowns as places for living and not just doing business.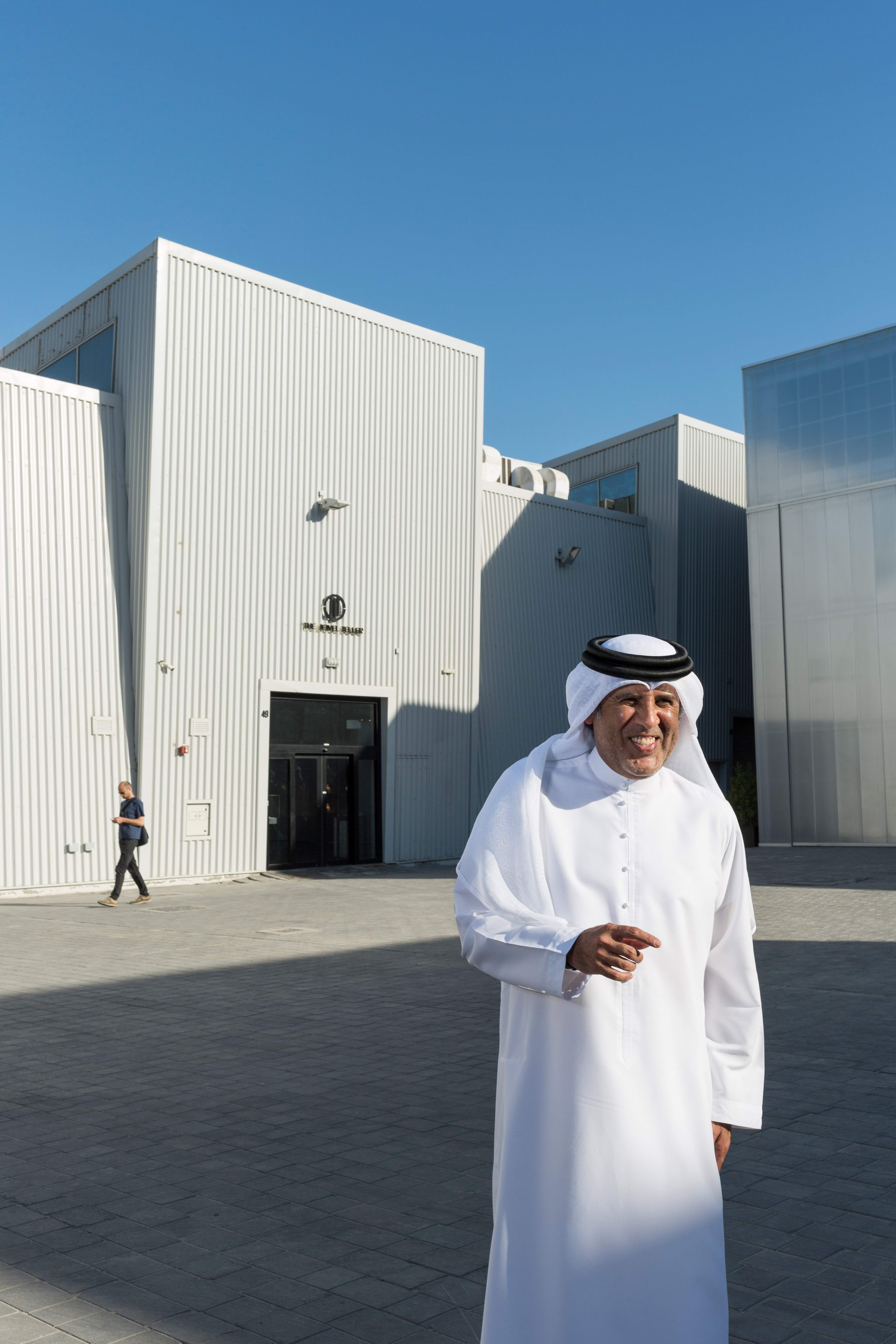 Abdelmonem Alserkal
Dubai 
The landlord who allowed art into his industrial warehouses, creating a truly mixed-purpose site.
In 2007, Dubai's growth mushroomed and the city was organised into rigid zones: Media City for broadcasters, Healthcare City for hospitals and Humanitarian City for the NGOs. So it was something of a surprise when Abdelmonem Alserkal, a landlord in Dubai's industrial Al Quoz district, began welcoming contemporary-art galleries as tenants in his compound of warehouses. Soon paintings and sculptures by Syrian, Iranian, Egyptian and Gulf artists were being exhibited in cavernous white-walled spaces slotted between auto-repair garages and furniture workshops. Ten years on, Alserkal Avenue is one of Dubai's few truly mixed-purpose districts.
"I think that it came at the right time for Dubai," says Alserkal of his namesake district, which doubled in size in 2015 and now has galleries, design studios and cafés as well as a Rem Koolhaas-designed exhibition hall at its core. "It speaks to the organic growth of the city."
As the area has grown it has attracted other businesses to open nearby, while connections to transport links have also appeared. Alserkal Avenue has created real footfall in a city infamously unfriendly to pedestrians.
Monocle comment: Industrial quarters with designs on becoming an arts district walk a fine line: those old productive businesses can maintain the industrious atmosphere but beautification should keep pace with the influx of new, curious visitors.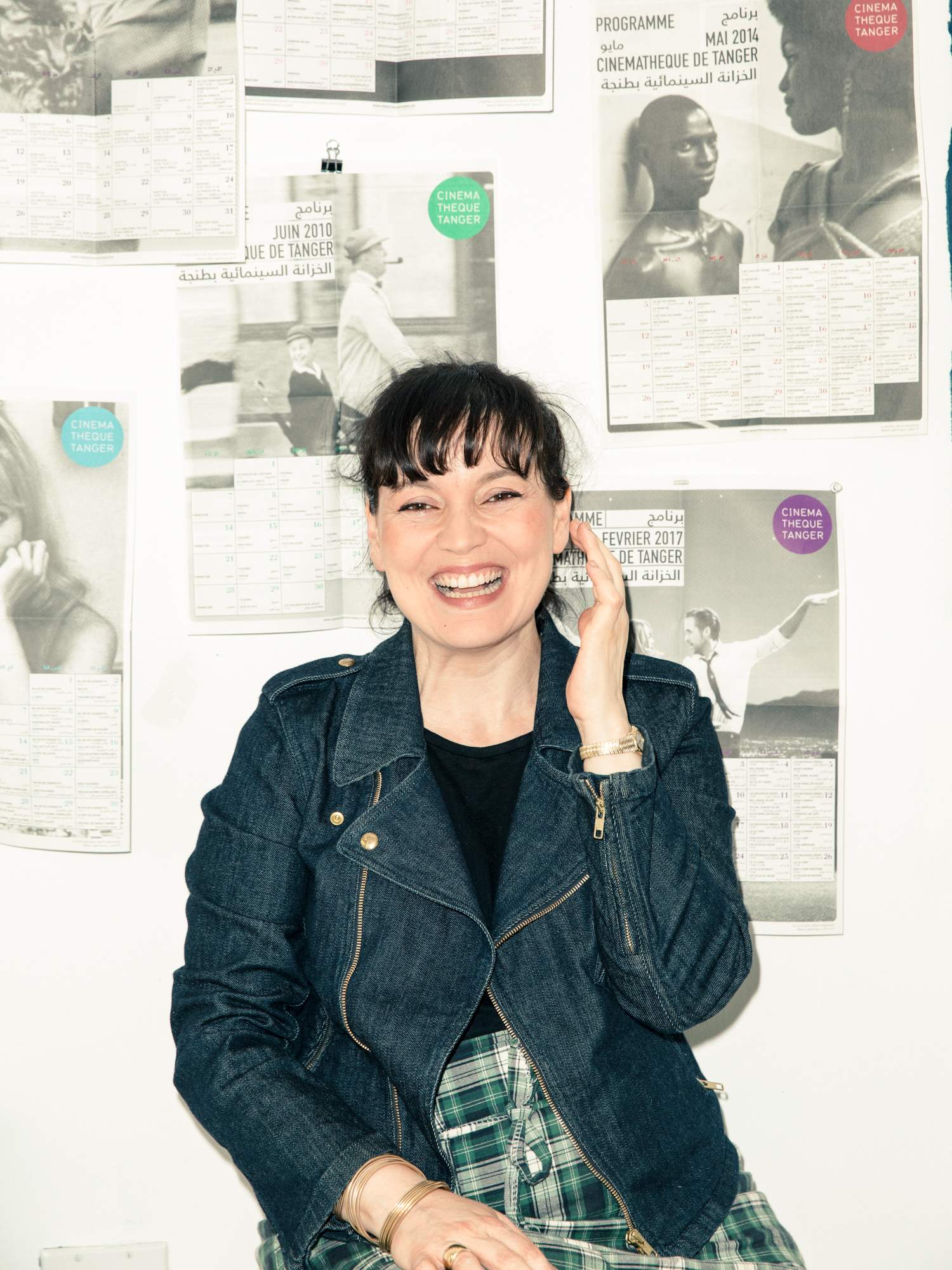 Yto Barrada
Tangier
Restoring a 1930s cinema to its former glory became the starting point for regeneration.
Tangier was once Morocco's capital of Arab cinema and at night the streets of this Mediterranean city lit up with the playbills of the Vox, the Americano and the Mauritania. But after the 1960s, Tangier developed a seedy reputation and as its glamour faded the old picture houses closed down. "Tangier's city centre was almost abandoned and the marketplace became a parking lot," says Yto Barrada, an artist who returned to her hometown in 2003 after living in France.
Three years later she completed the restoration of the 1930s Cinema Rif on Tangier's Grand Circle and founded Cinémathèque de Tanger there, the only arthouse cinema in North Africa at the time, with a café and a bar. "We thought people needed a grand old space to watch modern and contemporary films but also somewhere for everything that happens on the side: meeting and working together, falling in love, planning other projects in the city. And that's what happened."
A decade on, the Grand Circle is a different place: investment has returned and new restaurants and businesses have opened to cater to the Cinémathèque crowd. Barrada is modest about her role in Tangier's revival but the picturehouse certainly set things in motion.
Monocle comment: Run-down towns sometimes require a leap of faith; the Cinémathèque de Tanger is a case study for how a symbol of renewal can turn a neighbourhood around.