Quality of Life / Global
Happiness is...
We like things orderly, safe and to run to time but this doesn't have to mean sanitised, tightly cropped and lacking edge.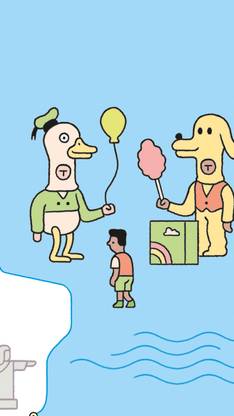 Every year we gather the figures and crunch the numbers to determine the 25 cities around the world that boast the best quality of life. We look at how safe a city is, the amount of pleasant green space that one can retreat to and the cultural offerings on residents' doorsteps. We believe that these are all very important factors when it comes to choosing a city in which to live.
But the truth is that not everyone's idea of the good life relies on sprawling parks and ambitious infrastructure projects. In fact, some people would prefer to live in a place that prizes a fast and loose night of hedonism or a long beach over easy access to a bike lane. There are cities that would never make our final ranking but nonetheless teem with charm: a host of places to drink or hit the tiles, plenty of single people to date or perhaps a relaxed approach to rules and regulations. Don't they deserve a nod as well?
After all, our cities are becoming more controlled, from stringent lock-out laws to dizzyingly high tariffs on our indulgences. Perhaps we should raise a glass, then, to the cities that swim against the tide, throw caution to the wind in the pursuit of a good time and don't do things by half measures. We looked at a different data set in order to map out the best cities around the world for pursuing pleasure:
Reykjavík Ever wondered why the Icelandic capital is so chill? Though not technically legal, the city has the highest percentage of marijuana smokers – and that's not counting the reindeer.
London People here spend more than 200 hours a year shopping – more than anywhere else in the world.
Paris There's a reason Parisians always seem to be relaxing in cafés: it's home to the shortest working week in the world, with fewer than 35 hours mandated.
Macau A great place to get lucky: the island boasts the most super-size casinos.
Tokyo Our winner has more bars per person than any other city and is better for it. Shinjuku Ni-chome is an example of rowdy district that is an essential part of the economy.
Shanghai Shanghai has more places to bump and grind – 1,330 to be precise – than any other.
Bratislava Slovakia's capital has the cheapest beer in the world, with the average cost of a bottle coming in at €1.47.
Istanbul A cure for hangovers, heartbreak and hectic lives, nowhere does a more restorative rub-down than Istanbul.
Jakarta The rest of the world may be riddled with no-smoking signs but the Indonesian capital is still lax when it comes to lighting up.
Andorra la Vella Altitude and red wine can be a heady mix but that doesn't stop Andorrans from quaffing the most per capita.
Rio de Janeiro Home to the largest festival in the world: Rio's carnival pulls in 12 million people.
Buenos Aires Red-meat consumption per capita is 41.6kg a year here – the world's highest.
Los Angeles With more than 15 beaches across 100km of coastline in the nearby region, this is the best place for a beach party.
Orlando Adrenaline junkies are best served in Orlando, which has the biggest and most visited theme parks in the world.
New York The odds are in your favour here, with more Tinder users than any other city. Go on, swipe right.
Rough round the edges
Vancouver's adopted street corners would be rule-breakers elsewhere but these garden projects are welcome in this buttoned-up city.
Wine on the streets will not erode society. Toronto, New York and too many other cities please take note.
We're not big fans of shopping malls but they're necessary in São Paulo.
Chile is a country of epic vistas but is Santiago an exciting place to live? Is there a reason Chileans are known as the Canadians of Latin America?
With a dynamic fashion scene and solid manufacturing base, Beirut thrives because it's not over-planned – workshops sit alongside design studios and make as much noise as they like.
Rome is never going to be a global aviation hub but who cares? Lufthansa will probably buy Alitalia and it will be the best management the carrier's ever had.
---
Bangkok has uneven pavements, tangles of cables overhead and belching sewers. It also has some of the best retail, restaurants and hospitality in the world right now.
Melbourne needs more messy, boisterous lanes – not less. Sydney, you could do with many more and cut loose a bit.
Taipei's liberal approach to homosexuality has made it a beacon for a burgeoning creative community. There's a reason so many Singaporeans flock there at the weekends.
---