Working capital / Newcastle
Live the dream
In the start of a regular series we look at potential bases for your HQ: first up, an Aussie town where your work life comes with a surf lifestyle too.
In an idealised vision of Australian life, the average workday starts with a surfboard or towel being hastily hurled into the back of a car after a morning dip. The reality for most Aussies is quite different. Surging house prices along the coastal fringe mean a difficult choice for many: move to the countryside and suffer disconnection, a lack of infrastructure and tepid business activity, or accept urban life and leave sun and surf to the weekends.
Situated in the Hunter region, 90 minutes north of Sydney by car, Newcastle is emerging as an alternative. After the furnaces went out at the steelworks in the 1980s and the mining industry collapsed in more recent years, the city has been forced to envision a new future. Money and effort have been invested in enhancing the city's appeal. The airport has been revamped and a light-rail system is in the offing, while the Renew Newcastle scheme has implanted creative businesses and community groups into formerly neglected urban pockets, stoking culture and encouraging entrepreneurship.
International links are also being forged. While it currently only serves domestic destinations, a recent security upgrade at Newcastle Airport means it will soon welcome flights from New Zealand and Southeast Asia. Earlier this year Japan's Nihon University confirmed it had chosen Newcastle as the seat of its first campus in Australia, a sign of the city's growing clout abroad. Partly thanks to these developments, the Hunter region's economy is projected to grow nearly 75 per cent by 2036.
A psychological renaissance is also underway, according to residents. "When I came here in the 1980s it was a steel town belching smoke," says Canadian expat Kevin Hall, the deputy vice-chancellor of research and innovation at the University of Newcastle. "But the change has been phenomenal. The parochial mentality is disappearing: everyone is realising that for a region to become successful economically, they need to work together."
Sydneysiders have cottoned on to the their northern neighbour's appeal and are moving here in droves. Steph McInerney, who works in healthcare, made the switch to the suburb of Dudley. "I can walk through a national park down to the beach in five minutes but we were still able to afford a four-bedroom house with a pool," she says. "That would be unthinkable in Sydney."
---
Setting up your base
Half-price space
The affordability of property is one reason why Newcastle has become a great base for both budding businesses and established companies looking to open new outposts. As office space becomes increasingly expensive in Australia's major cities, the draw of cheaper rents here will only increase. "You pay half what you'd pay in those cities for office space," says Hall. "So it makes sense if you're starting out."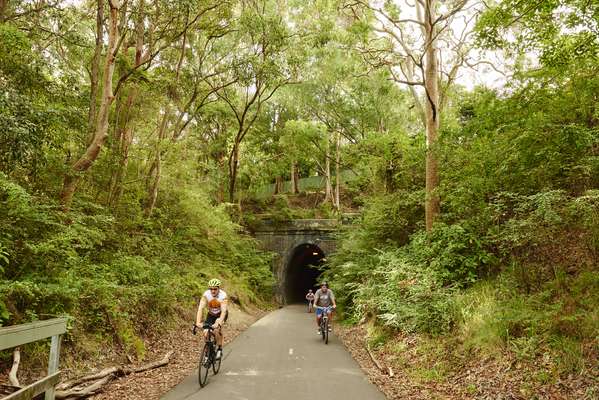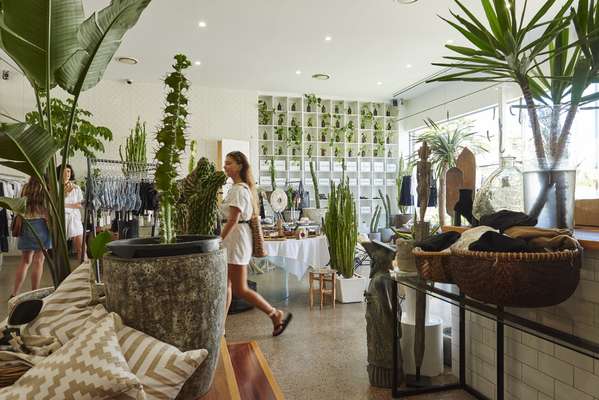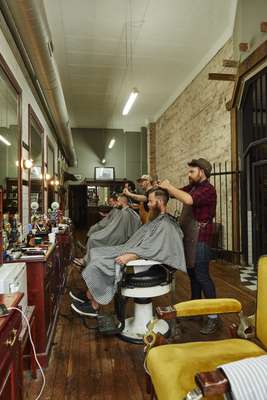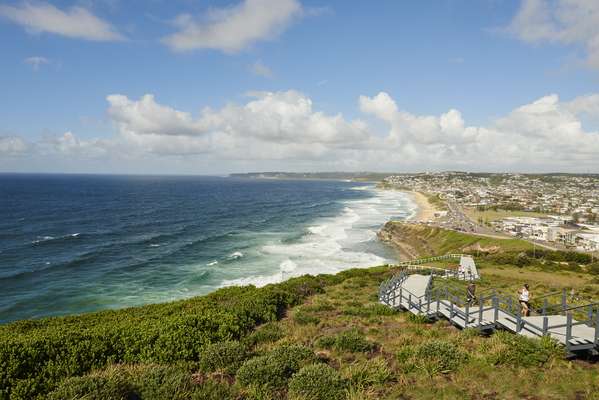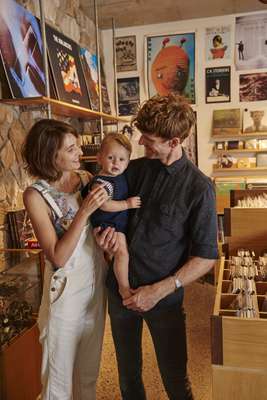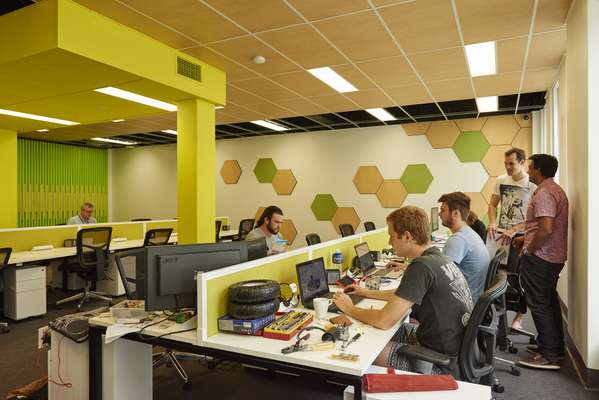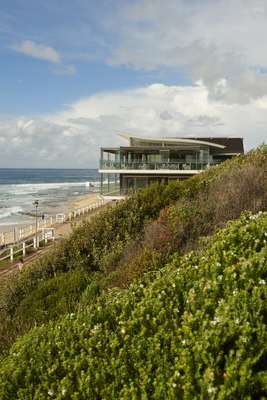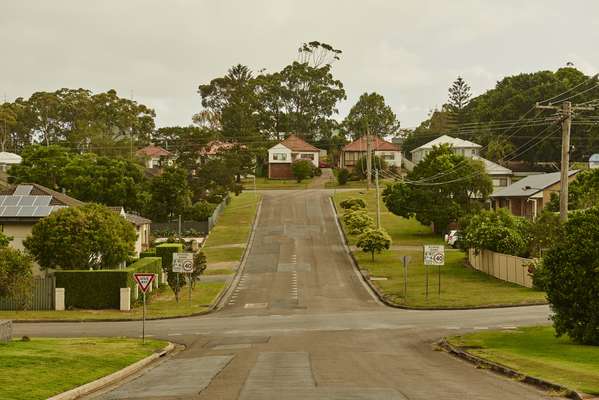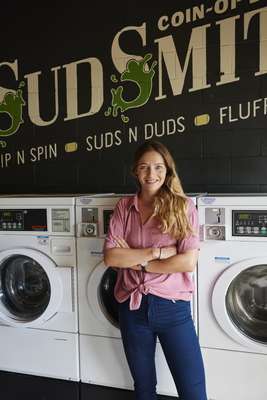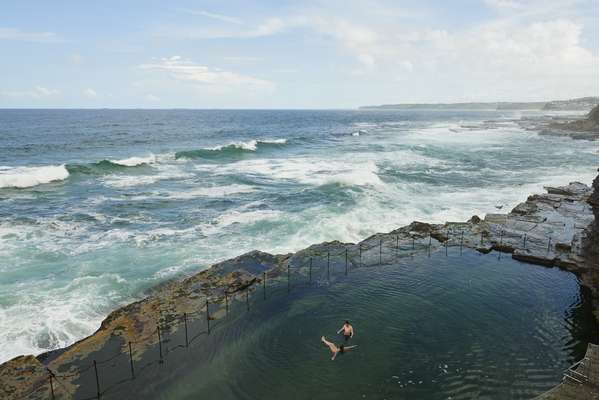 "We don't command the same prices as Sydney or Melbourne and yet the city is as beautiful and easier to live in," says Justin Hamilton, a former Sydney-sider and co-founder of Newcastle-based architecture firm Shac. "It's a city full of people who arrived from somewhere else and, like me, they don't tend to leave."
Many of these incomers are lured by the chance to study at the world-class University of Newcastle. Today the firm Hamilton founded employs 25 people; most are former university students. Shac is housed in an old car-parts warehouse in once-gritty but now-trendy Islington. The sleek space is fitted out with concrete floors, wooden elements and brass fittings. "My wife and I bought the building then the whole office joined in to help renovate it," says Hamilton. "Together we stripped paint and pulled up carpets and the wall panelling." The entire 400 sq m space was bought and refurbished for just au$147,000 (€98,000).
Shac used to also have a small shopfront in Sydney's Surry Hills but Hamilton found the investment was unnecessary: "With technology, we really don't need to be anywhere else; we can access the world from this city," he says. "And now we literally can too because the airport is becoming international." Being based in Islington is also an advantage. "A lot of our staff members live very close. We've positioned the office just on the edge of the city and that way it's much closer for everybody to either walk or ride a bike."
---
Putting down roots
Homeward bound
Whether you prefer the thrum of the inner city or a suburban block with easy access to the beach, Newcastle has a district to suit. Steph Whitehead and her partner Christopher Johnston run several cafés across the city but choose to live 9km away in the family-friendly suburb of Kahibah. "We're minutes from the beach and the national park so we've got bushwalking, mountain-biking and swimming right on our doorstep," says Whitehead.
Their house is typical of Australian architecture with its corrugated-iron roof, open-plan living room and ample outdoor space. An average home in this neighbourhood goes for au$600,000 (€400,000), while the average weekly rent is about au$420 (€280). Up-and-coming areas closer to the city include Tighes Hill, Carrington and Islington, where house prices range from au$541,000 (€357,000) to au$605,000 (€400,000) and rent varies between au$415 (€275) and au$435 (€285) a week. These were once depressed neighbourhoods but are now highly desirable pockets. "They have become amazing suburbs," says interior stylist Louise Hatcher. "There are weekly farmers' markets at Tighes Hill and so many cafés. And it's only a bike ride to the beach."
Meanwhile, children can go to one of the best schools in the country. Newcastle Grammar School, a private institution that consistently appears on The Sydney Morning Herald's list of the country's top 50 schools, is near the centre of town. The co-ed has campuses in the suburbs of Cooks Hill and The Hill.
---
Lifestyle upgrade
Spoilt for choice
Undoubtedly Newcastle's appeal is enhanced by the fact that living the outdoorsy Australian dream is doable here. Each morning surfers start their day at Nobby's Beach. Joggers have an abundance of options when it comes to scenic running routes, including the Newcastle Memorial Walk – a 450-metre-long structure of 137 stairs and platforms – with views over the city and Bar Beach. Nature lovers have more than 10 nature reserves and wetlands nearby.
For weekend trips Newcastle's residents have access to Australia's oldest wine region, The Hunter Valley. Yet there's plenty more than wine to keep you here, such as the pretty rolling farmland of Scone and Denham; historic towns such as Morpeth and Wollombi; and the ancient forests of Barrington Tops and Wollemi national parks.
Previously Newcastle was surrounded by natural beauty but regarded as slightly shabby but some proper investment in the city is redressing the balance. Upgrades to the harbour and airport, and the introduction of a cycle-lane network, have added to its appeal. What's more: "The recent funding for transport infrastructure in the city is now spurring a spate of private investment, mainly in residential development," says Kim Britton from the Hunter Research Foundation Centre, a body that tracks the region's economic performance. "We really are spoilt for choice here, both in terms of lifestyle and business opportunities."
---
Co-working spaces and incubators
If you're in need of a temporary office solution, park yourself at one of the hot desks at Innx, the most characterful of the city's co-working offices. The Parry Street space references the city's port history with an industrial-style look incorporating shipping containers. Facilities include meeting spaces, a kitchen and even a screening room.
The University of Newcastle has also launched "innovation hubs" across the region: supportive environments where new businesses and entrepreneurs can collaborate, receive mentoring and access resources, plus tap potential sources of revenue through acceleration programmes. While most businesses using the spaces are technology focused, an incubator for creative industries will open in 2018.
Newcastle
The guide
Coffee
For many years coffee drinkers knew to make a beeline to Three Beans Espresso in Hamilton (now called the Apothecary Kitchen); today they're spoilt for choice. We recommend Café Hubro in Cooks Hill, which uses beans from Silverskin Coffee Roasters.
hubro.com.au
Breakfast
Follow up a quick dip in the Bogey Hole (a rock pool hewn out of the cliffs) with a juice at The Kiosk. Drink in one of the city's best views.
Lunch
Merewether Surfhouse serves modern Australian fare that strikes a balance between refinement and authenticity.
surfhouse.com.au
Quick dinner
You can't live in a coastal Australian town without tucking into a plate of fish and chips. For the best in town head to 67-year-old institution Scottie's in Newcastle East.
Drinks
Coal & Cedar is a speakeasy-style joint on Hunter Street offering exemplary cocktails and small plates.
coalandcedar.com
Grooming
Admittedly, the Alibi Room barbershop could have been transplanted from Melbourne but they know their stuff.
380 Hunter Street
Media fix
Get your print fix at Jim Lowe's Newcastle CBD Newsagency. The Newcastle Herald is there but you'll find plenty of magazines too, from Dumbo Feather, focusing on long-form interviews, to Smith Journal for design and science.
79 Hunter Street
Clothing
Abicus is an option for brands such as Vanishing Elephant and Assembly Label. Womenswear at Wolfe & Ordnance is Australian-designer heavy.
abicus.com.au; wolfeandordnance.com