My last meal / Lima
Mario Testino
From home cooking in Peru to hosting dinner parties for 20 people in Paris, Mario Testino tells us his culinary life story. Needless to say, the fashion photographer is still hungry.
"I love Lima. It's not a beautiful city per se but it's my city and I love it. Growing up I would dress as though I lived in New York. I used to translate for my father; he didn't speak English and he worked with an American company. So from the age of 14 I started travelling with him to the US. I would go shopping and buy the most outrageous things that I saw people wearing in the street. I didn't know then that I had an inclination for fashion but I was obsessed with it.
Eating wasn't about going out when I grew up; it was about eating at people's homes. Restaurants were something you did every few weeks on a Sunday. My father had two brothers, who each had six kids, and we were six kids – so they came to our home or beach house. All the traditional things like lomo saltado [Peruvian stir-fry with steak] and ají de gallina [spicy creamed chicken] were present but we also ate a lot of salads and grilled fish. The amazing thing about my family was that all six kids had different tastes and my parents catered to us.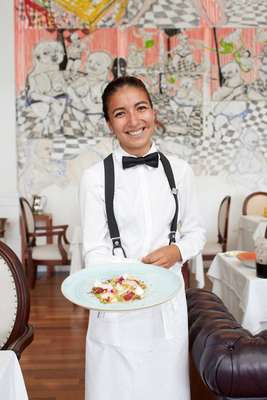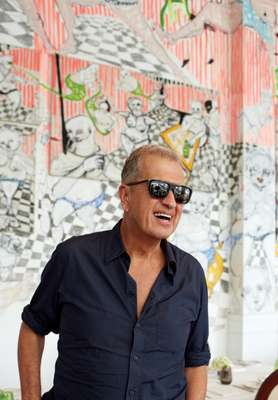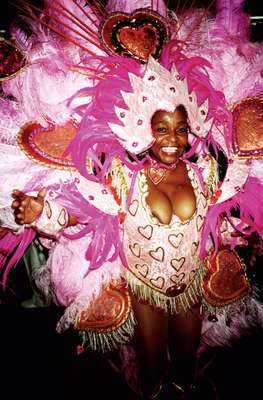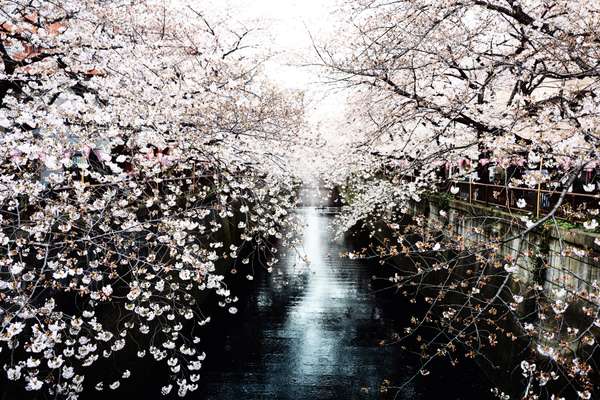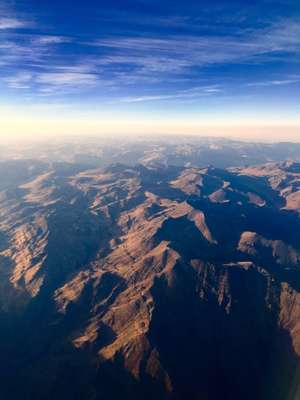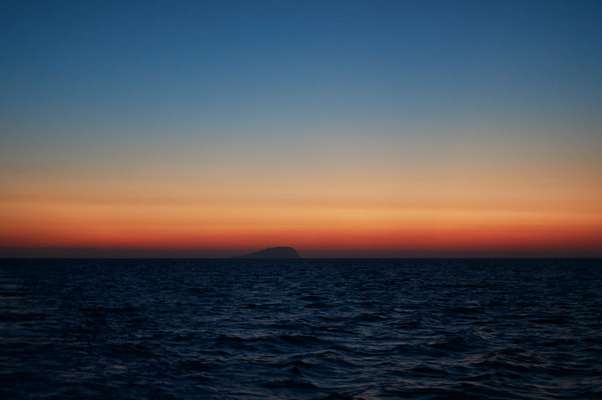 I met some photographers in my teens but I never thought of that as being my profession until I went to England: then I had to get into photography school to get my visa. Why did I go? I had a friend there. I was hungry – literally. It's funny: when I start doing something I want to do it the best. I'm a freak like that.
The food was terrible in London. The only food was Indian and that's when I became obsessed with it. It's similar to ours: in Peru we like spicy food and curries. Sometimes in London we only ate cornflakes for lunch and dinner but I guess I was lucky because I always had friends who cooked delicious food and looked after me. They would take me with them to weekends in the country, to stately homes, to beautiful places. That saved me and made me love London and want to stay.
[As a fashion photographer] I'm surrounded by women who don't eat. But I love food. Funnily enough, in my older age I've become more controlled. I used to eat desserts; now I don't. I gave up alcohol a year ago. I'm turning boring maybe.
It's amazing that people travel to Peru to eat. I want my country to be liked because then it makes it easier for me to be here; it's more fun and exciting. The whole point of me opening my museum mate – Museo Mario Testino – was to give Lima a little bit more context than just the food. I had three things that interested me: being a part of the Peruvian cultural scene; raising consciousness about historical monuments; and promoting urban tourism. People come to Peru, stop overnight in Lima and go to Cusco. But why?
I always had dinner parties for 20 people every Wednesday when I lived in Paris. If I were to do a 'last meal' now I would invite my close friends. I would go for comfort because I'm at a time in my life when I don't want to make an effort. But I'm still curious, even now. Even with all my friends I still want somebody new, young, sexy, funny and intelligent."
Venue
Tragaluz is attached to the Belmond Hotel. Owned by Augusto Baertl – a good friend of Testino's – the menu offers updated Peruvian food with seafood aplenty. Presentation is artful and the cocktails are as thoughtful as the dishes; Capitán Sucio – Dirty Captain – anyone?. Also worth noting is the contemporary Peruvian art on the walls.
118 Los Carolinos, +51 610 4018, belmond.com
---
To eat
Starter:
Tiradito (thinly sliced raw white fish) in a yellow chilli sauce
Black-butter grilled scallops on the shell with crispy garlic
Main course:
Causa escabechada: a Peruvian dish made with mashed sweet potato, tuna and prawns
Tuna, Thai curry linguini and sautéed vegetables
Dessert:
House petit fours: miniature chocolate truffles, alfajor biscuits and lucuma mousse on a tulip
---
Profile
Lima-born Mario Testino is one of the world's finest fashion and society photographers. He shot to international attention in the 1990s for his colourful, sensual shots of models such as Kate Moss and the portraits of Princess Diana he made just before her death in 1997. Since then he has snapped everyone from David Bowie to Donald Trump. A long-time Vogue contributor, Testino is based in London but spends most of the year on the road in cities from New York to Berlin and, of course, Lima. He set up mate, a museum in Lima that showcases contemporary Peruvian art alongside his own work, in 2012. He runs a creative agency in London called Mariotestino+.