Beach food / Valencia
Shore thing
Valencianos are rediscovering the breezy joys of coastline cuisine and relaxed eating.
As the late-morning sun sears the sands of Patacona Beach, two smartly dressed waiters stand behind a stack of menus and survey the esplanade's incoming tide of beachgoers. It's Saturday morning on Valencia's northernmost esplanade and the growing swell of foot traffic is eyeing up the restaurants and beachside concessions with anticipation. For many, choosing the best spot for a midday meal may well be the day's most important decision.
After years of turning their backs on the metropolitan coastline, Valencianos are finally returning to the sand, which crowns one of Spain's biggest ports and is just a 10-minute drive from the city centre. Why people here began neglecting both Patacona and Malvarrosa beaches is still a matter for debate – snobbery, crime rates and a lack of infrastructure and good food may all have been factors – but suddenly a new wave of energy, bold beach initiatives and political change has redrawn the panorama.
The mood is epitomised by the attractive young crowd devouring breakfasts – a mixture of scrambled eggs, fresh fruit, pancakes and juices – at the tables of La Más Bonita. Siblings Pilar and Óscar Lázaro opened the Antipodean-feeling restaurant inside a dilapidated sea-facing home two years ago and extended their model of healthy hospitality onto the sand with a chiringuito (beach hut) that offers juice, snacks and cocktails to those on benches and sun loungers nearby.
"People are no longer just eating bocatas on the beach," says Fabio Belli in reference to the popular Spanish custom of packing a chorizo-filled baguette for lunch. A quick scan of the shoreline suggests old habits die hard (a young couple, four card-playing seniors, as well as a group of athletic teenagers are all tucking into homemade rolls wrapped in aluminium foil) but Belli has spent the past three years upping the edible offer on the sand.
The Italian entrepreneur, who moved to Valencia 25 years ago, began his first foray into food and drink on the shoreline with Beachbol: a health-food hut specialising in sandwiches, salads and fresh juice, surrounded by an array of free-to-hire volleyball nets. It was a huge success and paved the way for a slew of more traditionally styled chiringuitos to be erected on the sand closer to the shoreline.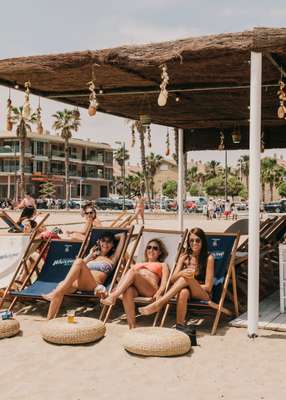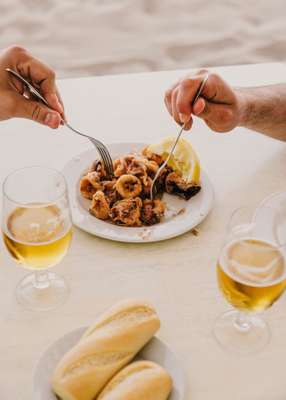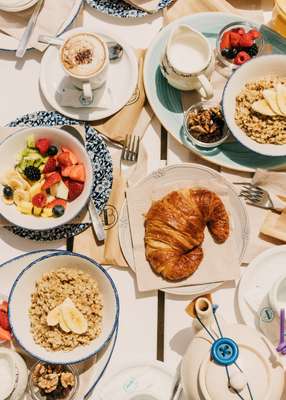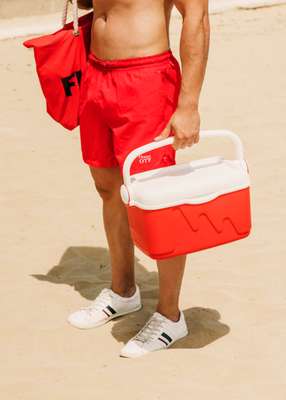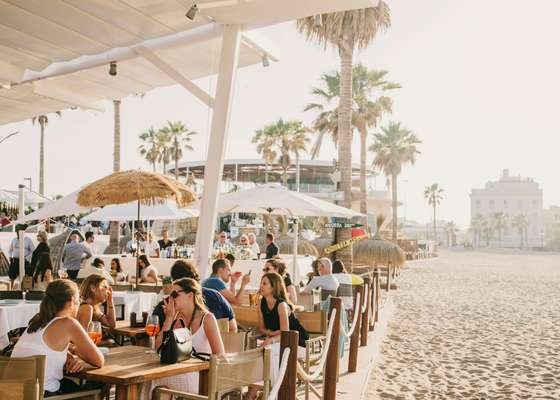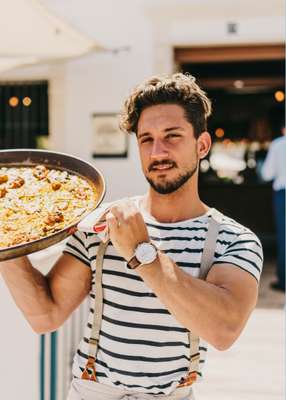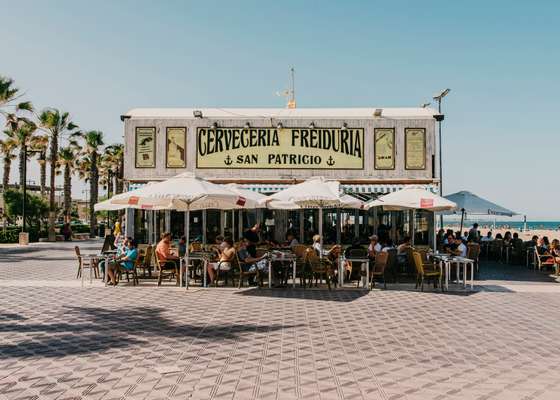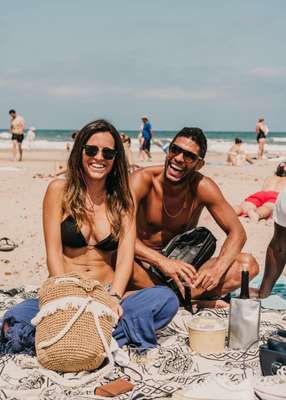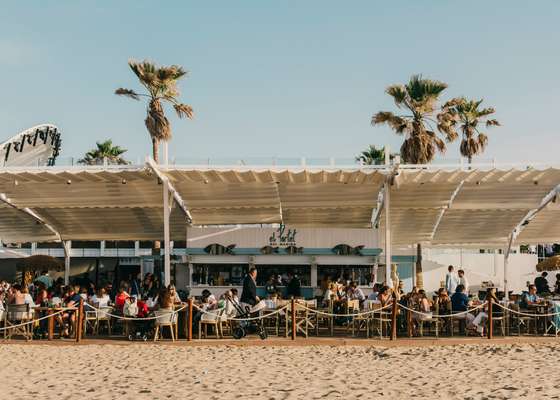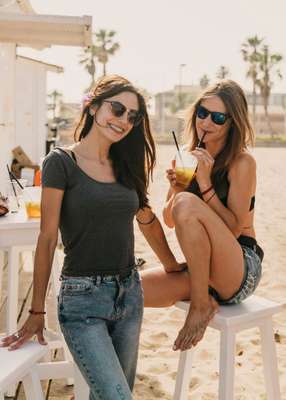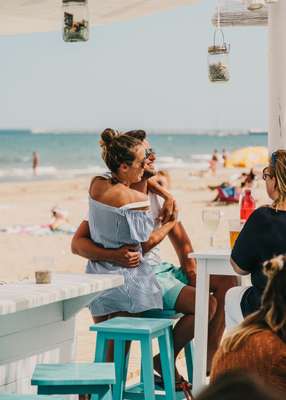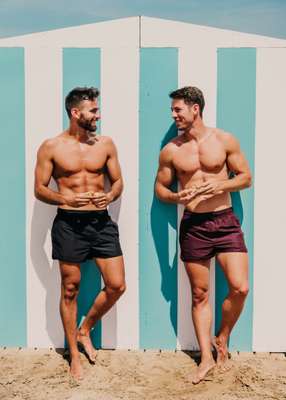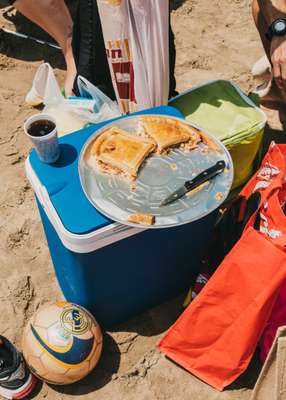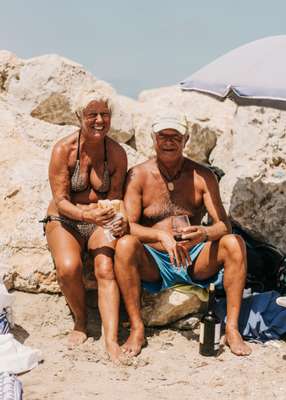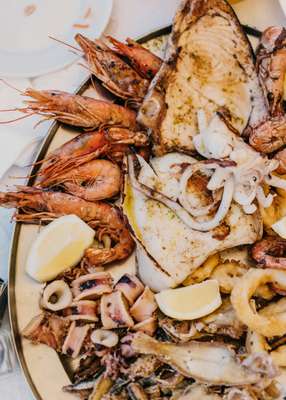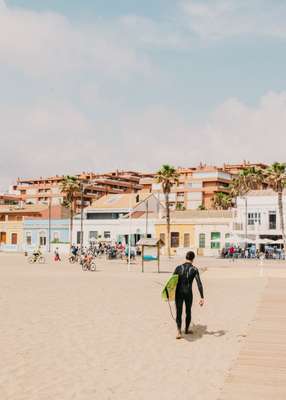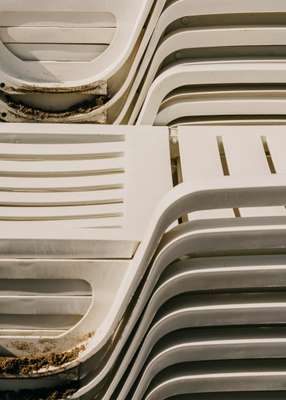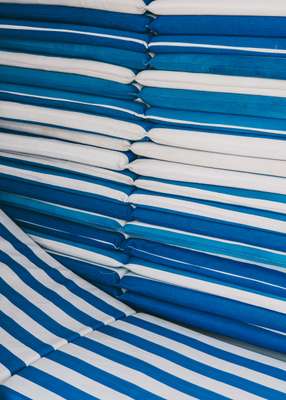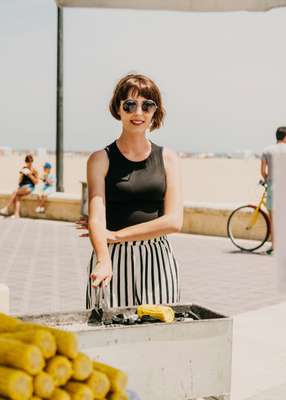 "Residents could still remember the more party-oriented chiringuitos in the 1990s and were understandably wary," say Belli. "But we worked closely with neighbourhood groups to explain that we didn't want to convert the beach into Disneyland." His characterful spaces are focused exclusively on the daytime trade, offering yoga sessions with fresh açaí juice in the morning, paella and cocktails in the afternoons. The popular A La Bartola Beach bar hosts live midday music sessions on weekends.
"Having this holiday atmosphere so close to the city is like a dream," says Toni Baena, a sports-education student who moved to Valencia from Granada. "I'm here at least four times a week," he adds, his healthy tan attesting to his loyalty.
However, much of the newfound identity being forged on these sands rests on a bed of long-held food tradition. Century-old restaurants such as Patacona's Casa Carmela and Malvarrosa's La Pepica have stood firm, dutifully passing their family kitchens onto successive generations. Antonio, the fourth son to take the helm of Casa Carmela since 1922, may have implemented modern trappings such as an lcd television showing a live-feed to the eight fired-up paelleros (paella stovetops) in the kitchen but the hand-painted tiles of octopuses, lobster, clams and crabs lining the walls hem this establishment with heritage.
Over at La Pepica, Pepe Balaguer, the third-generation (and ever-jocular) host commands a team of 50 who attend to some 400 customers each sitting. What started as a makeshift sandwich supplier for dockworkers back in 1898 has become one of Valencia's most loved institutions. It counts popes, royalty and Spain's most beloved celebrity diner Ernest Hemingway as past customers.
When Spanish artist and Valencia native Joaquín Sorolla painted his iconic "Sol de la Tarde" masterpiece in 1903 he put in a specific request for a paella sans shells and with peeled prawns. Today it forms part of the menu, known simply as La Pepica. "We've survived three different centuries simply by respecting our grandparents and not changing their time-honoured recipe," says Balaguer.
Before Valencia's long-serving mayor Rita Barberá was ousted in the 2015 elections (amid corruption allegations and arrests) much of the surrounding district – the historic, albeit run-down fishermen's quarter known as El Cabanyal – had been earmarked for demolition. New left-wing mayor Joan Ribó tore up the controversial plan and has committed to a long-term restoration scheme.
"The previous political era seemed more focused on luxury yachts and grand prix races," says Adonay Ortí. "The sudden change in mentality has seen a boom in younger, more independent initiatives." Together with nine friends, 30-year-old Ortí is planning Días de la Marina, an all-ages music festival next to Malvarrosa Beach this July. "We need to embrace new ideas without erasing our history."
This attitude seems to be shared throughout Spain's third largest city. While most people on this beach might prefer to leave the topical debates for the busy city centre cafés, they can nonetheless taste Valencia's transformation from the comfort of a sunbed. Here food or an icy cocktail are easily summoned with the polite gesture of a hand.
---
1.
Pan out: The word paella doesn't refer to the rice dish but rather the pan that it's cooked in, which means you will have to be more specific when ordering. Some establishments boast a dozen or more varieties.
2.
Crunch time: A tell-tale sign of the chef's skill with the paella dish is his socarrat: the crunchy rice that lines the bottom of the pan. This is achieved by turning up the heat at the end of cooking.
3.
Drink up:Horchata, also known as orxata, is a milky Valencian delicacy and can be found in restaurants or speciality carts on the pavement. Made from chufa (earth almond) and mixed with sugar and sometimes lemon juice, it is served ice cold.
Recommendations
Eating on the beach
Breakfast: La Más Bonita: This Antipodean-inspired café on Patacona Beach has plenty of eggs and avocado, and seems plucked straight from Byron Bay's foreshore. A rear courtyard strewn with plants provides a handy oasis from the all-day commotion.
lamasbonita.es
Lunch: Casa Carmela: This revered kitchen has been firing up its stoves since 1922. Apart from the rice dishes, try the ortiguillas (crispy fried anemones) and marinated boquerones (anchovies).
casa-carmela.com
Drink: Pata Sur: Esparto grass lampshades and potted marigolds complement the beach shack feel. The bar mixes a mean mojito and serves rice dishes right on the beach – if you call ahead.
+34 674 858 442
Dinner: La Pepica: One of the most beloved family-owned joints on the shoreline.
lapepica.com
On the tiles: La Fábrica de Hielo: A shipping-container bar, gallery space, food-truck and dance floor.
lafabricadehielo.net