Travel / Bergen
Watch this space
We visit the ambitious hotelier bringing warmth to the west coast of Norway with three grand hotel openings this year alone.
Norway's second city, Bergen, is best known for two things: its bright-hued wooden waterfront buildings and its reputation for rain. But this city of 278,000 on the Nordic nation's west coast is proving a draw for domestic and international tourists and now one hotelier has opened a trio of new properties to offer visitors a warm reception.
The man behind the push is Kjetil Smørås, one of the city's few independent hoteliers; it's a business that his family has been in for four generations. He already owned two successful city-centre places but has cut the ribbon on three more establishments this year.
"The goal is to present the real Bergen," says Smørås, whose group is called De Bergenske, which translates as "those from Bergen". It's behind the new Bergen Børs (which opens in August), Villa Terminus (launched in April) and the box-fresh Zander K. Together these newcomers have added 394 rooms to the city.
The story began in 1919 with the family's first hotel, Augustin. It was followed much later in 2006 with the purchase of the Grand Hotel Terminus, a faded gem that Smørås transformed into one of Bergen's most popular spots, with a refreshed bar and new conference spaces.
The number of hotel-room stays in Bergen isn't growing that quickly – only 1 per cent last year – but, although there's a lot of competition, De Bergenske is finding guests. Despite the proliferation of multinational chains (Scandic alone has six hotels here), Smørås isn't worried as De Bergenske are the "local experts".
The quality of service and design is key to the group's offerings. Taking advantage of Bergen's familial feel, De Bergenske's staff are hired for their open and amenable attitudes. Peter Håkansson, the group's managing director, also claims there is a low turnover in staffing.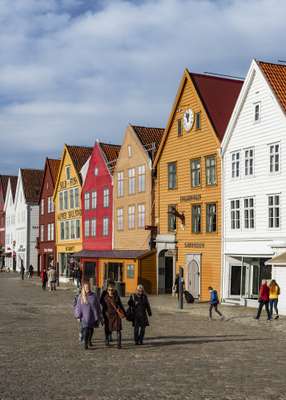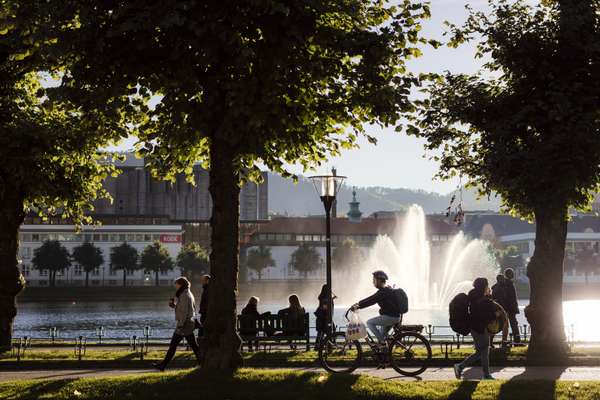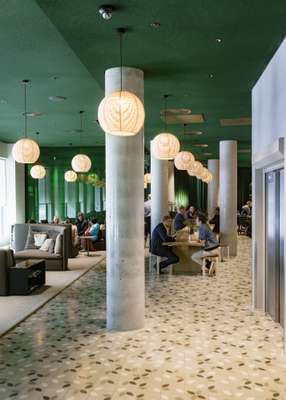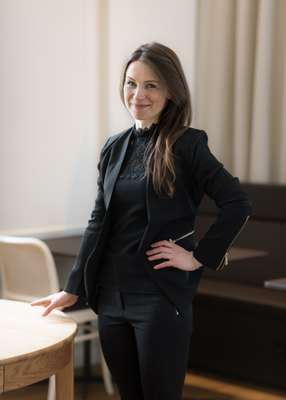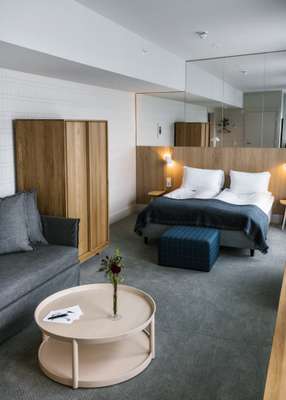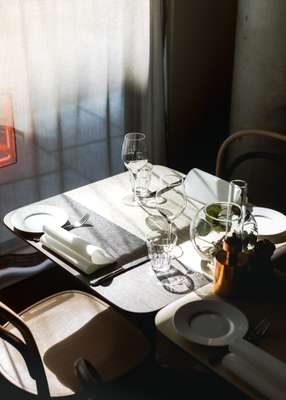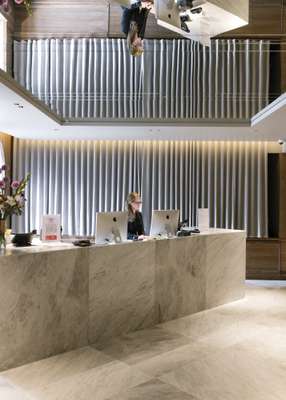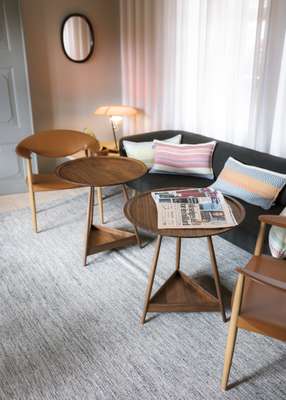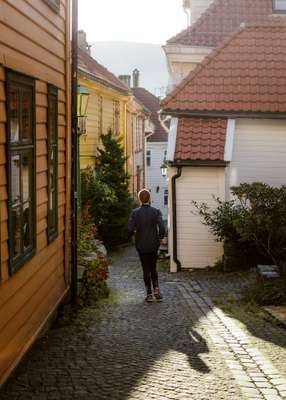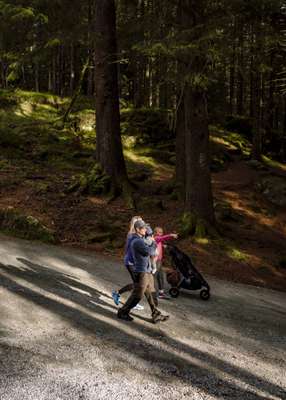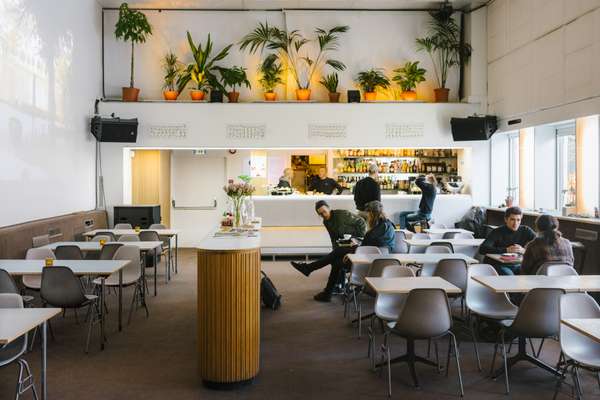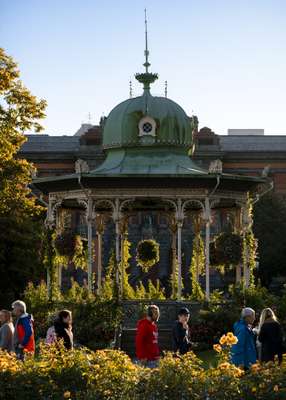 Smørås hired Swedish architecture and design firm Claesson Koivisto Rune off the back of its work for the Nobis Hotel in Stockholm. The firm opted for a Nordic theme with designs from the likes of Danish architect Jørn Utzon (of Sydney Opera House fame), Oslo-based designer Andreas Engesvik and Swedish lighting specialist Wästberg. Yet each hotel has a distinct character, taking into account its existing architecture. "You have to find the soul that makes the building happy, that makes you feel like it has always been that way," says the firm's Eero Koivisto of the work.
Perhaps the most successful example of this ethos is Villa Terminus. With 18 rooms, the heritage-listed former rest home is a city-centre hotel more akin to a rural cottage retreat. It's a close cousin of Ilse Crawford's exceptional Ett Hem establishment in Stockholm: designed to feel distinctly domestic, with bookshelves that aren't just for looks, unfussy furniture and lighting, plus spaces created to prompt conversations and encourage interaction among the guests.
Danish painter Vilhelm Hammershøi's neutral colour palette inspired Claesson Koivisto Rune's interior designs. The halls, kitchen, bar area and anterooms to the small library are all painted in a dark grey. To complement it, the guest rooms, dining room, lounge and library feature lighter shades of grey and tan, making all the rooms feel light-filled and airy despite the typically overcast Bergen weather outside.
Villa Terminus is the jewel in the crown of De Bergenske's portfolio and the budding group itself is becoming one of Bergen's major stars. "I think we're opening people's eyes [to Bergen]," says Smørås. "I've heard it said [the openings are] making the market more colourful." Having seen the three new offerings, we also predict a rosy outlook on the hospitality front here.
debergenske.no
---
Augustin: Located between the city centre and Nordnes, this old seamen's hotel has a strong collection of contemporary Norwegian art, selected by Smørås's mother.
22 C Sundts, augustin.no
Grand Hotel Terminus: Opposite Bergen's train station, the Grand Hotel opened in 1928 and won Norway's prestigious Houens Foundation award for architecture the following year.
6 Zander Kaaes, grandterminus.no
Bergen Børs: Housed in the former Stock Exchange building. The third-floor bar is a draw: 1860s wood panelling combines with mirrored wall tiles, plus soft lighting and cane chairs.
1 Vågsallmenningen, bergenbors.no
Zander K: It's all about the lobby: a zinc bar, a table by Nikari, comfortable sofas and free coffee make it an inviting place. A dark green scheme and leaf-pattered tiles riff on Norway's forests.
8 Zander Kaaes, zanderk.no
Villa Terminus: Each room has a stack of books by a different Norwegian author. Guests tend to share them, which adds to the social feel at the heart of this joint. Coffee and pastries in communal areas help guests mingle.
6 Zander Kaaes, villaterminus.no
---
Nestled between seven mountains and seven fjords, Bergen fares well in the beauty stakes – but there's a buzzing social scene in this historic city too. We highlight some of the brightest places to visit on a whistlestop tour.
Eat and drink: Colonialen: At just 11 years old, some might argue that Colonialen is a little young for the title of "institution" but the fine-dining restaurant, brasserie, delicatessen, café and bakery deserves its plaudits.
colonialen.no
Eat and drink: Lysverket: Located at the Kode 4 art museum in a building that once housed Bergen Electrical, the elegant Lysverket bar and restaurant overlooks the Lille Lungegårdsvannet lake.
lysverket.no
Visit: Grieghallen: An impressive concert hall – hosting classical events, ballet and opera – designed by Danish architect Knud Munk and completed in 1978.
grieghallen.no
Shop: T-Michael: Bespoke tailor T-Michael produces his own collection and has collaborated with Norwegian Rain, which he part owns, for a series of finely designed raincoats. Other finery includes suits, shirting, bags and shoes.
t-michael.com