10 steps to success / Montréal
Wheel love
The CEO of a much-loved Canadian export reveals how Pacman and panettone keep him moving forward.
Founded: 2008 (became private in 2014)
Employees: 100
Number of cities served: 21 (including London, New York, San Francisco, Chicago and Melbourne)
Number of bikes in use: 50,000
Biggest scheme: London (13,850 bikes)
Number of models: Three (Iconic, Fit and Boost e-bike)
Montréal's celebrated Bixi bike-share system – conceived in 2008 by city hall and launched a year later – is credited with bringing similar schemes into the mainstream both in the city and worldwide. Its recognisable bikes and solar-powered docking stations, which are still manufactured in Québec, are now found in 21 cities globally from London to New York to Melbourne.
But Bixi's model – whereby city hall owned and operated the commercial side of the programme – unravelled in 2013. Accusations of financial mismanagement alongside the company's near-bankruptcy spurred the municipality to sell the international wing of the operation, which had become a financial, administrative and political millstone despite it being one of Montréal's most potent soft-power assets.
"To put it simply, the company needed love," says Luc Sabbatini, the Canadian former media executive who bought the company in 2015 and rebranded it PBSC Urban Solutions. "Having a commercial division isn't necessarily in a city's DNA." Sitting in his office at the firm's headquarters in Longueuil on the outskirts of Montréal, he adds: "The company gets a lot of love now."
Since Sabbatini took over, research and development has been key. Investments worth about ca$5m (€3.5m) have been made in PBSC's software offering, the development of a pedal-assist electronic bike called Boost and the production of a lighter bike frame. Meanwhile, existing systems in cities including Toronto and London are being expanded.
While some bike-share schemes have come in for criticism for being underused, Sabbatini is undeterred. "We choose our partners carefully; there are cities we decided not to go with because we didn't believe they needed a bike-share system," he says. "It's important to us to go one city at a time."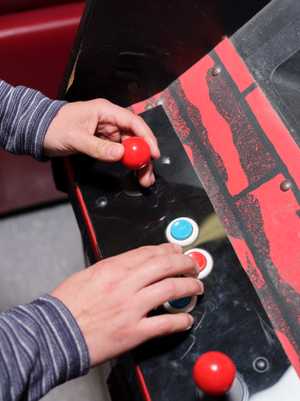 "It's like a family here – we spend so much time together that it should be fun. We have ping-pong, a Pac-Man machine and table football. Every Thursday we have free booze."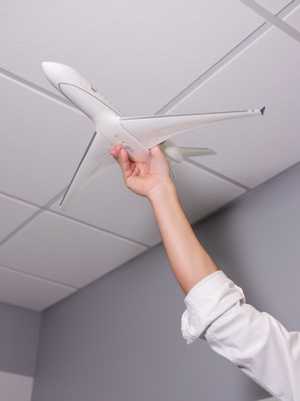 "I love being on a plane; I've done almost 200,000 miles [320,000km]. We joke that we'll have our own plane one day. I like to travel to places I know: Rome, London, Paris."
"Bobby, my four-year-old Wheaten terrier, is our mascot. He really loves coming to the office – he goes around seeing everyone and people like having him here. He's a happy dog and I'm happy when he's happy."
"When I arrived here I put whiteboards everywhere – they thought I was crazy. Now everybody works with them. If you want to innovate you need to have a place where you can write something quickly. It's very interactive."
"I'm Italian by descent so when I'm in town I start my day with a latte and panettone at Café Italia. The interior hasn't changed for 50 years."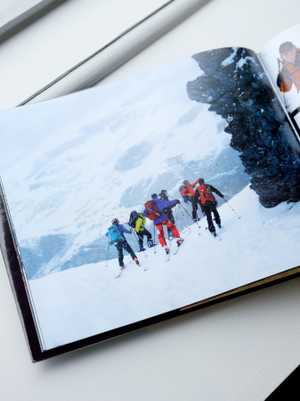 "For me, one of the keys to success is getting out of your comfort zone. I believe in leading an active life; I need to be outdoors and I enjoy trekking. Maybe that's why I love this business so much – when I meet clients I'm not in an office, we're out there on a street or in nature."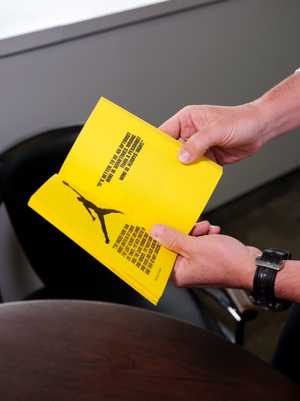 "I decided to produce a book of quotes that every new employee [at pbsc] gets. I hope they use the quotes to feel energised and inspired."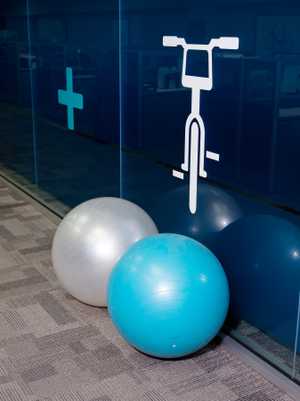 "People push them or throw them. We use them in the boardroom sometimes too. Plus, they're cheaper than chairs!"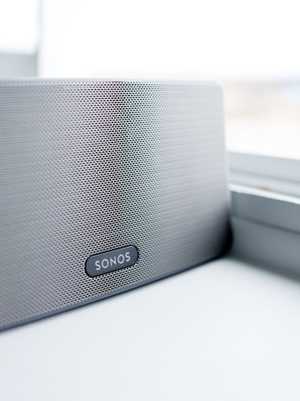 "I bought my first Sonos system 12 years ago and I like discovering music that I haven't heard before. When you're young you talk more than you listen. When you get more experience and maturity it tends to be the opposite."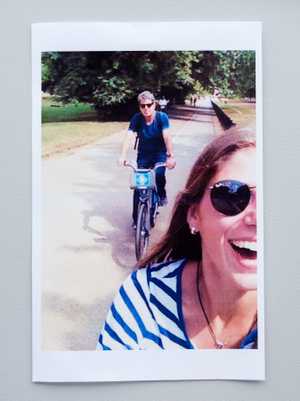 "You cannot work all the time – you need balance. I'm very close to my wife and three children and we do lots of stuff together."