Observation 2 / Zürich
Who are you trying to kid?
Circuses are big business in Switzerland – and a new breed of entertainer has entered the arena.
For four weeks every year the grand Sechseläuten Square in Zürich is given over to a circus. Knie, one of Europe's oldest circuses, draws 2,000 onlookers a day; inside the giant tent, the crowd applauds and murmurs enthusiastically when, accompanied by the tinkling of bells, 12 goats spring into the arena to pirouette and climb up onto the podium at the command of director Franco Knie Jr, his wife Linna and their young son Chris Rui.
The circus only bought these animals this past year. They have a pair from five different species: West African Pygmy, Boer, Appenzell, Valais Blacknecks and Capra Grigias. But it wasn't done on the hoof: for nearly a century, Knie relied on elephants – until an import ban and a push from animal-rights activists made it too difficult to keep them. At the end of 2015, Knie last touring elephant retired to the zoo. However, rather than bleating about it, the circus has found a solution.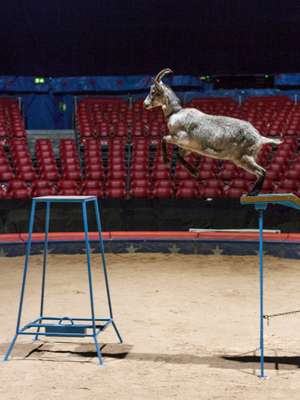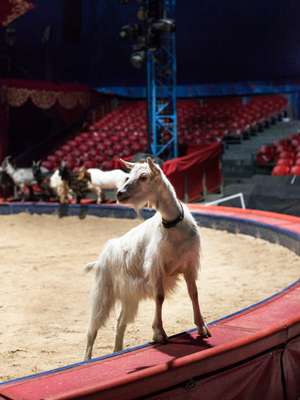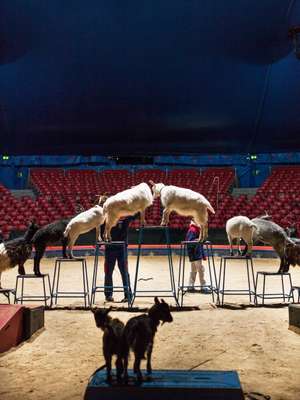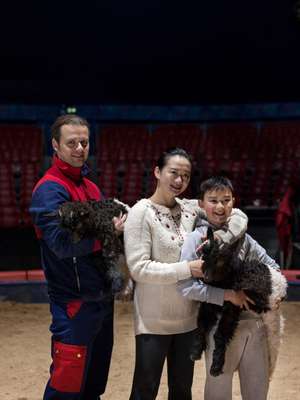 The goats have been a suitable, if slightly bizarre, substitute. "They're almost as clever as the elephants," says Chris Rui during training. His father adds, "They have a will of their own but they learn quickly. Today all we need to do is repeat the routine so that it doesn't go awry."
That the spectators appreciate the goat show is astounding: in the US, the largest circuses in the world, Ringling Brothers and Barnum & Bailey, have closed up shop only a year after saying goodbye to their elephants. Meanwhile, big German operations such as Busch-Roland, Giovanni Althoff, Renz and Barum have had to give up and, in Belgium and the Netherlands, there are no travelling circuses left.
The Swiss, however, are loyal to the big top. Family circuses continue to travel on the same routes they've followed for decades, carefully chosen so that they never get in each other's way. Here nobody is ashamed to tell colleagues about their recent trip to the circus; 80 per cent of the audience for any given performance will be adults. Circus premieres are an absolute must for the cream of politics and culture; in the aperitif tent, managers discuss what's on offer as seriously as opera-goers in Bayreuth. Even the clowns attract great attention: the Knie Arena has always been the ultimate litmus test for the country's best comedians.
Today the goats occupy some of the most prominent positions in Swiss circus tents. Their broad enclosure feels like a peace offering to the activists who once hounded the companies. Though goats might not exude the sense of danger and unpredictability as elephants, circus-goers seem to enjoy their giddy presence. As Oliver Skreinig from Circus Royal says, one fan remarked, "It's mega cool what you guys are doing."