Travel / Munich
Brief encounter
We take a first look at The Lovelace – a fine new Munich hotel that's set to become a pillar of the cultural community. It may teach developers a lesson or two about making the most of their disued buildings too.
Berlin's grit is a hit with artists and opened up the capital to entrepreneurship and excitement but Munich, the Bavarian Hauptstadt 600km to the south, is creeping up in people's estimations too. One idea that is helping the age-old city of red roofs, church spires and cobbled lanes stay current is Zwischennutzung: the interim use of space in older buildings as they're being developed and revamped. Over the past few years a department store, a one-time women's prison and even part of the world's largest science museum, the Deutsches Museum, have been transformed into temporary clubs, restaurants and performance spaces. But none of these projects has been as ambitious as The Lovelace: a hotel and event space in the Altstadt-Lehel.
While most pop-up projects have an unfinished, industrial feel The Lovelace, which will open in early autumn, is an architecturally imperious affair. The Royal Bavarian State Bank built the four-storey spot in 1894; in 2011 a developer bought the listed property with plans to convert it into apartments, offices and a luxury hotel. When that project ran into a legal wrangle with the management of Bayerischer Hof, another first-class hotel next door, The Lovelace's current tenants saw an opportunity. "When we heard about the legal limbo we knew it was a once-in-a-lifetime opportunity," says Gregor Wöltje, an architect and former advertising executive who is one of Lovelace's two managing directors alongside Michi Kern.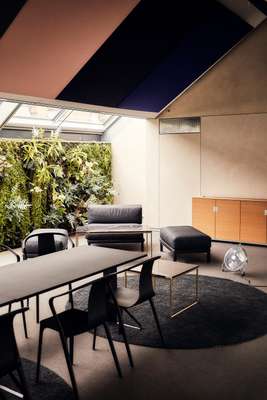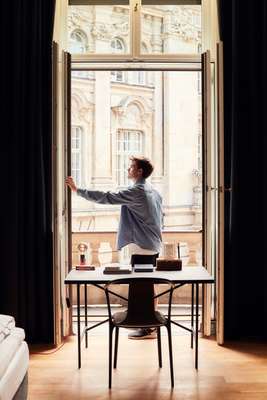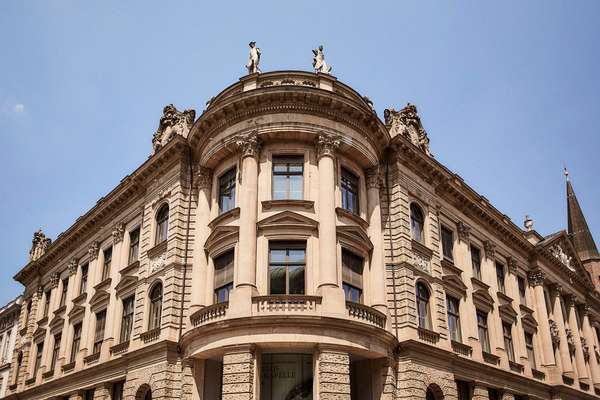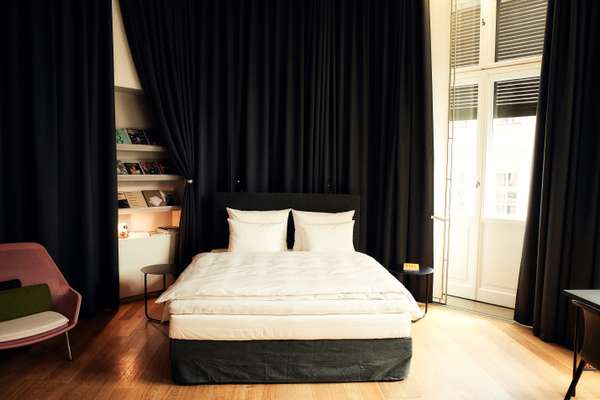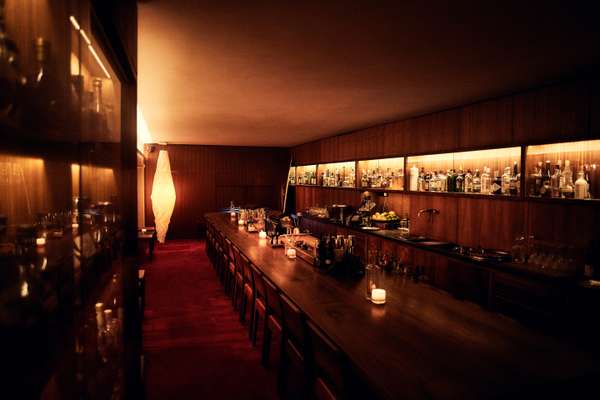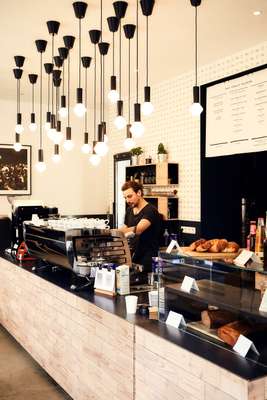 Kern has run clubs, restaurants, yoga studios and a bookshop-cum-concert venue to such acclaim that the Süddeutsche Zeitung crowned him "king of Munich's nightlife". With the support of four partners, the duo invested more than €1m into transforming the former bank into the city's most eclectic venue. "We want to open this up to everyone," says Wöltje, pointing to a sign in the reception area that reads, "Members and non members only."
Spatial awareness
Cities worldwide should learn from Munich's municipal foresight and encourage entrepreneurs to take up lodgings in buildings that would otherwise fall fallow. Smart projects need city-centre spaces in which to grow.
At the heart of The Lovelace is a small hotel. The former boardrooms, with oak flooring and high ceilings, have been turned into 30 guest rooms. All are furnished with Vitra chairs designed by Ronan and Erwan Bouroullec, natural-fibre mattresses by Greek manufacturer Coco-Mat, Bolia sofas and commissioned lamps by Swede Andreas Martin-Löf. Every room is topped off with a wall-covering by local artist Florian Süssmayr. "What are really great though are the soundproof walls," says Wöltje, struggling with a hefty door to one of the rooms. "The bank's executives wanted absolute calm so we can have a concert outside and the rooms remain perfectly quiet – I know of no hotel in the world with that."
Locals are raving about the results almost as much as visitors. Non-hotel guests can enjoy the café, a rooftop bar, shops, a "head spa" and a hairdresser run by Dirk Schlobach of monocle favourite Barber House. But Wöltje and Kern also organise film screenings, concerts, readings, conferences, pop-up dinners and even the occasional boxing bout. "We want to try as much as we can until our initial lease ends in January 2019," says Wöltje. "We hope that we can run the place for a bit longer too." Here's hoping The Lovelace has time to weave itself into the fabric of the city.
Weekend Guide: Munich
With the Bavarian capital's burgeoning cultural scene and enticing nightlife, there's a lot to pack in to 48 hours in the city. We've chosen the smartest spots for dining, drinking and picking up something to take home.
Man Versus Machine
You'll find the usual brews (filter, flat white, cappuccino and so on) made from Arabica beans but also fruity or spicy roasts, all treated with a reverence usually reserved for wine. The beans are roasted on site and are available to buy along with specialist coffee equipment. In addition you can find quality tea, vegetarian snacks and cakes.
23 Müllerstrasse, 80469
+149 (0)89 8004 6681
mvsm.coffee
Stereo Muc
Henrik Soller and Florian Ranft opened this menswear shop in 2014. As well as peerless customer service it offers an international selection of clothing and accessories by brands such as Barena, Maison Kitsuné and Frescobol Carioca.
25 Residenzstrasse, 80333
+149 (0)89 970 5280
stereo-muc.de
Radspieler
Josef Radspieler founded the business as a gilder's workshop in the former Palais of Count Rechberg in the 19th century. His grandson, designer and architect Peter von Seidlein, turned it into a carpenter's workshop and bookbindery and, by 1958, Radspieler had introduced homeware too. The shop is still run by the Von Seidlein family.
7 Hackenstrasse, 80331
+149 (0)89 235 0980
radspieler.com
---
Goldene Bar
A bar at the back of Haus der Kunst takes its name from the gold-hued paintings on the wall, created by Karl-Heinz Dallinger in 1937. The maps and landscapes portray the origins of wine and spirits – including German wine and Caribbean rum – against gilded backgrounds. It's also an excellent spot for brunch.
1 Prinzregentenstrasse, 80538
+149 (0)89 5480 4777
goldenebar.de
Loretta Bar
Situated in the Glockenbachviertel district, Loretta Bar is a little off the tourist track, which only adds to its appeal. Cracking coffee and low lighting make it just as good for morning-after recovery. The small stop-in has a cosy-hideaway vibe and is as chilled as the cocktails that are rolled out when the sun goes down.
50 Müllerstrasse, 80469
+149 (0)89 2307 7370
loretta-bar.de
Les Fleurs du Mal
Tucked discreetly on the first floor of Schumann's bar-restaurant, Les Fleurs du Mal is the very essence of a cocktail bar, with jazz playing quietly in the background. The space is intimate, with room for no more than about 20 guests, so the large wooden table that dominates the bar encourages socialising. The drinks are uniformly excellent.
6-7 Odeonsplatz, 80539
+149 (0)89 229 060
schumanns.de
---
Pinakothek der Moderne
This is one of Europe's largest centres for modern and contemporary art, architecture and design. At the Collection of Modern Art you'll find works by 20th-century heavyweights, while the Museum for Architecture of the Technical University of Munich stages changing exhibitions. The State Collection of Graphic Art is the most important of its kind in Germany.
40 Barer Strasse, 80333
+149 (0)89 2380 5360
pinakothek.de