Business / Global
Business
Briefing
Thai start-ups get a leg-up, staying connected in Malmö and the Swiss schnapps scene.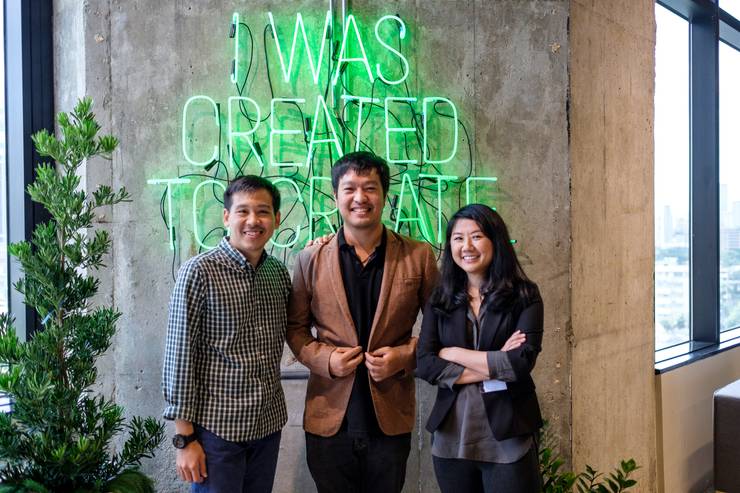 Banking on investment
Bangkok —
Start-ups
"When I started six years ago nobody was talking about start-ups; today everyone is," says Thanachot Wisuttismarn, founder of design venture Infographic Thailand. Despite being based in Southeast Asia's second-largest economy, Thai technology companies have lagged behind their counterparts in the region when it comes to talent, funding and government support. But things are changing and last year the start-up sector attracted €75m in investment.
A big shift has been in support from the private sector. "We look at start-ups as partners," says Srihathai Prammanee, head of telecom giant ais's incubation programme. "We don't give money to take equity; we want them to hold 100 per cent ownership and have the freedom to develop their products." Under its mentorship ais links start-ups to its 41 million customers across Singapore, the Philippines, Indonesia and Australia.
The size of Thailand's domestic market is also a boon to smaller ventures. "The population is big enough that you can prove your idea is feasible before you go global," says Kritsada Chutinatorn, founder of financial-technology start-up FlowAccount.
---
High spirits
Switzerland —
F&B
In spite of their contemporary looks, the spirits made at the Lipp distillery have a long history; there has been a winery here in Canton Graubünden since 1632 and a distillery since 1974. Four years ago husband and wife Reto and Carina Lipp-Kunz took over the operation from Carina's parents and rebooted the brand. "The business was already established under a different name so it meant leaving safe territory," says Kajo Bächle, the designer who reimagined the brand. "Its essential values – craftsmanship, quality, passion and creativity – had to remain recognisable."
"For the Swiss schnapps scene, the new look is unique," says Carina. "The retro-modern appearance has allowed us to speak to new customers while keeping existing ones."
lipp-destillerie.ch
---
"Well-integrated design can simplify our lives," says Allen Liao, the 23-year-old head of Australian firm Tzukuri. His concept for "unloseable glasses", which owners keep track of via a chip paired with a phone app, has been backed by Apple heavyweights Ron Johnson and Jon Rubinstein, as well as Wordpress founder Matt Mullenweg. Tzukuri's first batch of frames was released earlier this year.
tzukuri.com
---
Smart numbers
malmÖ —
connectivity
Sarandis Kalogeropoulos and his co-founders were working for Sony Ericsson when the firm decided to move their division to Japan. Time for a change. "We left in 2015," says Kalogeropoulos. "But we wanted to keep the team together and continue creating products."
They developed Kronaby, a connected-watch brand combining classic design with state-of-the-art software. Unlike other smart watches, Kronaby looks to limit the presence of technology; once paired with a phone it allows the owner to, for instance, filter notifications and ignore non-urgent calls. "You're connected but not distracted," says Kalogeropoulos. It went on sale in Europe in March, has since launched in the US and will soon be available in Asia.
kronaby.com
Q: What would you spend €5,000 on?
Answer: "Our 70 employees have done a great job fighting for the brand so first I'd throw them a party. Then I'd send everyone to a spa so they can relax and get ready for the next wave."