Austrian auction house Dorotheum is looking to the future but with a deferential nod to the past – and it's proving to be a winning bid.
Sometimes the differences are about what you hear, not just what you see. At Dorotheum – one of Europe's largest auction houses and, for the Viennese, an institution – bidders hear a clear bell, not the sharp, assertive whack of a hammer, when each lot ends.
The range and number of auctions in this grand palais, discreetly tucked into a side street in Vienna's first district, is staggering: more than 600 a year, both onsite and online, that offer 40 categories of goods such as jewellery, classic cars, porcelain, stamps and militaria. And, of course, old master paintings and, increasingly, 20th-century and contemporary art.
Entering the neo-baroque building is a breathtaking experience. The ground-floor hall is magnificently high-ceilinged and pillared; lit vitrines containing small objects, watches or jewels glow like lanterns under vaulted ceilings. The scent of fresh-cut lilies, arranged in huge bouquets, sweetens the air. From here a grand staircase festooned with permanently installed artwork by contemporary Austrian artists such as Heimo Zobernig and Erwin Wurm ascends to the building's second level. There an atrium-like auction room is ringed by vast preview rooms showing what's on sale soon; this might be 500 top-notch paintings or rooms full of clean-lined mid-century furniture.
But for all its grandeur, Dorotheum's atmosphere is somehow egalitarian too. While the house's primary annual auctions for contemporary art, old masters and 19th-century paintings can be buzzy and intimidating to the neophyte, a ground-floor gallery is filled with wonderful objects like Jeff Koons' balloon-dog figurine editions (2,300 of each colour), jewellery, and furniture at fixed and moderate prices. Viennese locals and visitors shop here as they would in a very exclusive department store (on the house's uppermost floor there are also fixed-price zones).
The unusually broad range of objects, prices, consignors and clientele is connected to Dorotheum's history and original mission. In 1707, Holy Roman Emperor Joseph I established Dorotheum – then called, less catchily, the Displacement and Inquiry Office for Vienna – to provide the Viennese with a necessary service. "The Dorotheum was founded in a way that clients could obtain a fair price for their possessions if they were in need and take the market out of the hands of moneylenders, who charged high interest," says Mark MacDonnell, head of the Old Master Paintings Department. "It was about creating a market for tangible goods."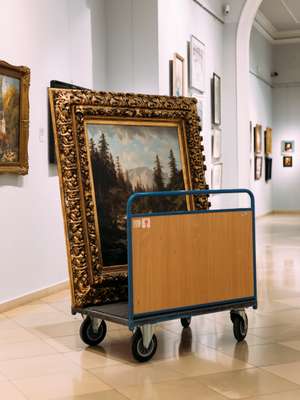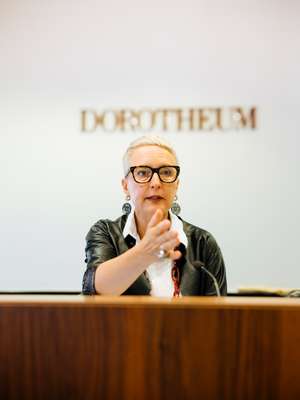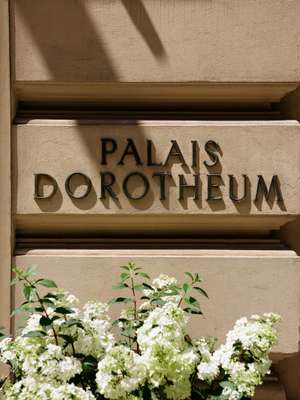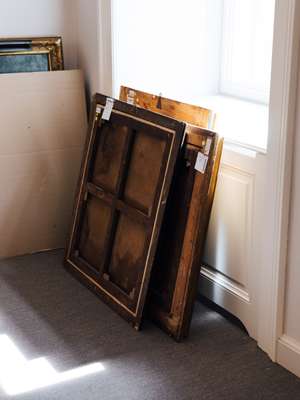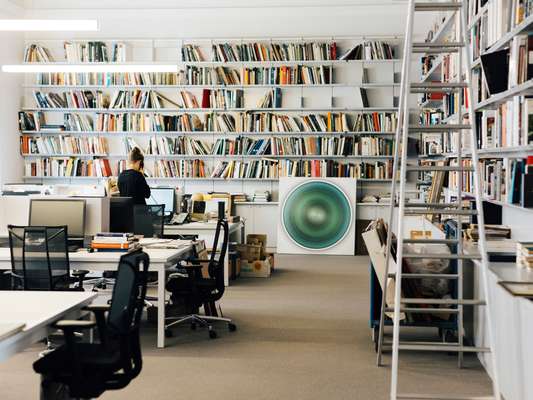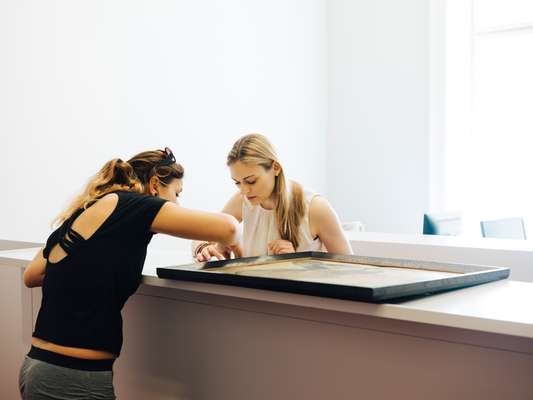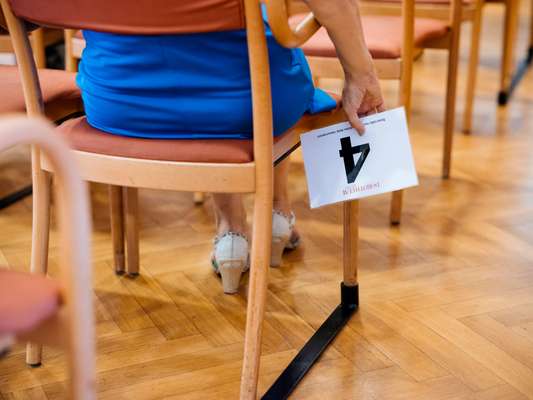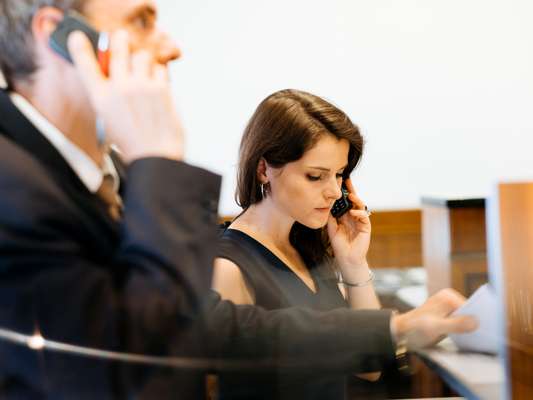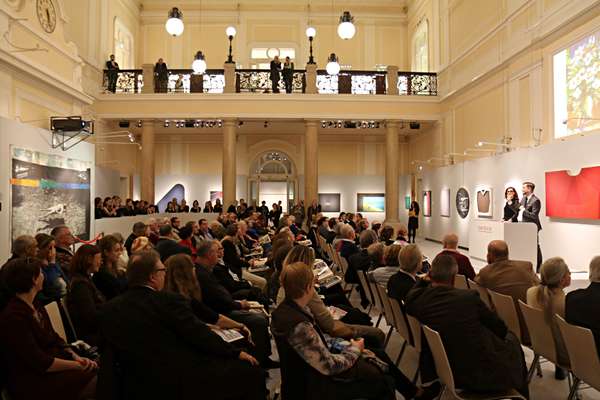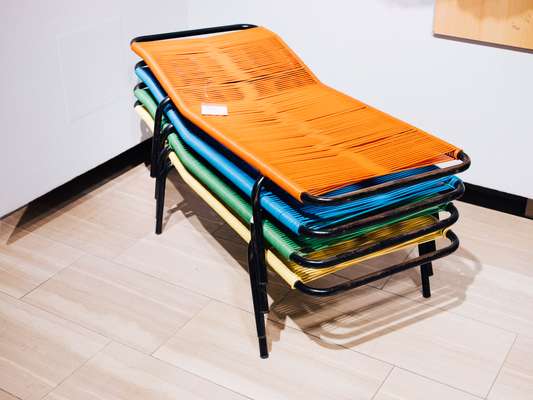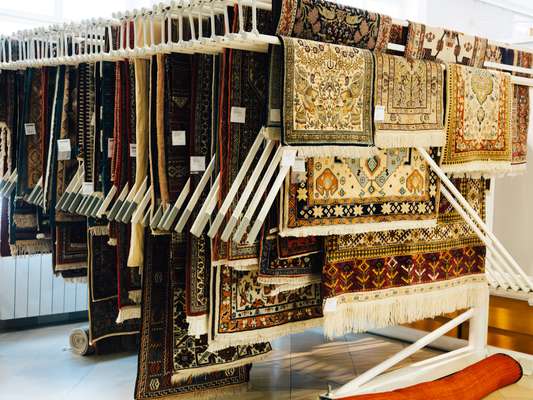 By the late 18th century the institution had moved into a convent on Dorotheergasse, lending it its current name. The palais, commissioned and built by the Austro-Hungarian empire's longest-reigning and last emperor Franz Josef, opened on the convent's site in 1901. A century later, businessman Martin Böhm, currently one of two acting ceos, and six other owners bought the state-owned Dorotheum. The group has been expanding and updating ever since but at the same time never losing sight of the house's solid legacy. "We live today and not in the past but the Dorotheum is still an auction house in the old-school style – and I mean that in the best possible way," says Böhm.
What he's getting at is that while some of Dorotheum's specialised auctions now take place online, the institution still takes the time – with 100 experts in various fields – to consult with consignors on every potential lot. He means that while images are now available to clients to peruse online, Dorotheum still mounts preview exhibitions that are on view for nearly three weeks, giving clients and advisers, who may come from Asia or the Americas, time to see the works in person (most previews are two to three days). And while Dorotheum has increased its focus on postwar and contemporary art (which mirrors the English houses' postwar art boom in the past 15 years), these auctions are not mainly about spectacle or breaking price records but often about honouring the importance of undervalued positions.
"We try to keep an eye on where there's value beyond financial value," says Martina Batovic, director of Dorotheum's London office and specialist in modern and contemporary art. Her team works across Europe, with a finger on the pulse of secondary-market trends. "In our May contemporary auction, we kicked off the sales with pieces from the Art Informel movement; we thought it was an interesting group of works that needed highlighting," she says. Gestural and abstract, Art Informel was a European response to American Abstract Expressionism from the 1940s to the 1970s. An exemplary painting reached a record price in May: Emilio Vedovas's "Tensione" from 1959 was auctioned in Vienna for €792,500.
It's a far cry from the €94m Jean-Michel Basquiat painting that sold in May at Sotheby's but the price comparison underscores Dorotheum's niche role. Indeed, beyond the glamour of a record sale of a postwar or contemporary artwork at the top end of the market, seen by many as a speculative bubble, is an equally interesting layer – one, arguably, with more longevity. And, as Böhm stresses, "For us it's easier to grow because we have a smaller share of the cake."
Although previews and live auctions take place in Austria the company, under Böhm and his colleagues, has expanded with offices in cities including Milan and London. Two hundred of Dorotheum's 700 employees work outside Austria. Buyers are international ("we stopped being an Austrian auction house a while ago," says Batovic) but consignors tend to come from greater Europe. In some departments, such as Old Masters, many might be first-time European clients who have inherited a family collection. MacDonnell's main activity is research and attribution as well as estimating prices; the art historian also delights in awakening "sleeping" paintings. And Dorotheum has a legal department for provenance, an important issue in central Europe where many works were confiscated during the Second World War.
Even new contemporary-art collectors might come here first rather than to a gallery. That's for both transparency's sake (secondary market price structures are much clearer than those on the primary market, which operates largely on symbolic value) and access to specialist knowledge. "Clients will tell me how much better they're looked after with us," says Batovic. "For us a painting estimated at half a million or a million euros is a highlight so we give consignors our full focus and buyers our undivided attention. There's more attention to detail on marketing a particular work and doing it well." Batovic, like her colleagues, also mounts exhibitions (like a springtime 2017 show featuring Jenny Holzer in Dorotheum's London space) and hosts events to connect to potential clients.
In April an 1853 painting of Austrian empress-to-be Elisabeth on horseback – a work by Carl Theodor von Piloty and Franz Adam that hung over the bed of her husband Franz Josef for 60 years – quickly blew past its €300,000 to €400,000 estimate and sold for €1,540,000. Tension always run high at Dorotheum's main events; the auctioneer addresses and responds to bidders in several languages. But this time the room was quiet until the winning bid came in by phone. After the sale the crowd gave a standing ovation.
It's all a well-navigated balancing act between a centuries-long legacy and innovation: the online image film shows a trick cyclist riding cheekily through the Palais Dorotheum and dribbling a ball among the objects on view. "I feel like the clients love our story," says Batovic. "They love that we're a heritage brand. But we're also moving into the future."
It's also a balancing act between stability and expansion: while in the big picture, dealing in art might dramatically shift and change with fashion, technology, and big money, ceo Böhm's take on the company and what is to come is refreshingly pragmatic, as well as consummately Viennese. "We try to do our work as well as possible," he says. "There won't be a huge revolution, even if modes of art dealing will change a bit. The model is that artists create things and dealers deal, and it's been that way since the Renaissance." Of course; it's as clear as an auction bell.
What we'd buy:
1.
Contemporary art: Dorotheum's modern and contemporary auctions focus on important but not necessarily trendy historical movements such as the Zero Group or Art Informel. Lovers of Austrian art can often find paintings or works on paper by the late Maria Lassnig or objects by sculptor Franz West up for auction. In May a Lassnig self-portrait on paper from 1962 went for €87,500.
2.
Old masters: Coming up later this year is a possible Titian (the painting is currently being appraised, catalogued and attributed – was it by Titian, Titian's workshop or Titian and his workshop? Stay tuned). Also: Austrian art export laws are more transparent and flexible than those in countries such as Italy. Here you know you can get your acquired painting out of the country and on your wall with less paperwork.
3.
Mid-century furniture: Dorotheum has held design auctions since 1996; invariably on offer are mid-century classics by Jacobsen and Eero Saarinen (bids on Jacobsen chairs start at about €300). But rare and more quintessentially Austrian are design pieces by Adolf Loos, Carl Auböck's studio or in the near future, the chairs from the Austrian parliament building, which is being renovated.
4.
From the gallery: Recently spotted was an edition on paper by colourful Austrian artist Friedensreich Hundertwasser, priced in the mid-three figures.
5.
Jewellery: Lots and lots of lovely baubles are auctioned here, as well as sold at fixed prices on Dorotheum's upper floor. A fat emerald ring, auctioned in the Exquisite Jewellery auction in July, sold for €2,125.