New season / Global
Now trending
Behind the label players who are at the core of the season's key looks.
It's that time of year when we stock up on padded coats and wool trousers in navy, forest-green and maroon. And, as autumn/winter 2017 collections drop into shops, the focus is on the designers with the best new cold-weather looks. But who are the behind-the-scenes guys? Who is supplying high-fashion brands with thick, sumptuous corduroy, and which factory has created the perfect waxed-cotton to ward off the rain? On that note, which company has the new-fangled rain machine that tests if clothes are, in fact, waterproof? Here are the unsung heroes of the new fashion season.
---
Halleys Stevensons: the wax guys
Scotland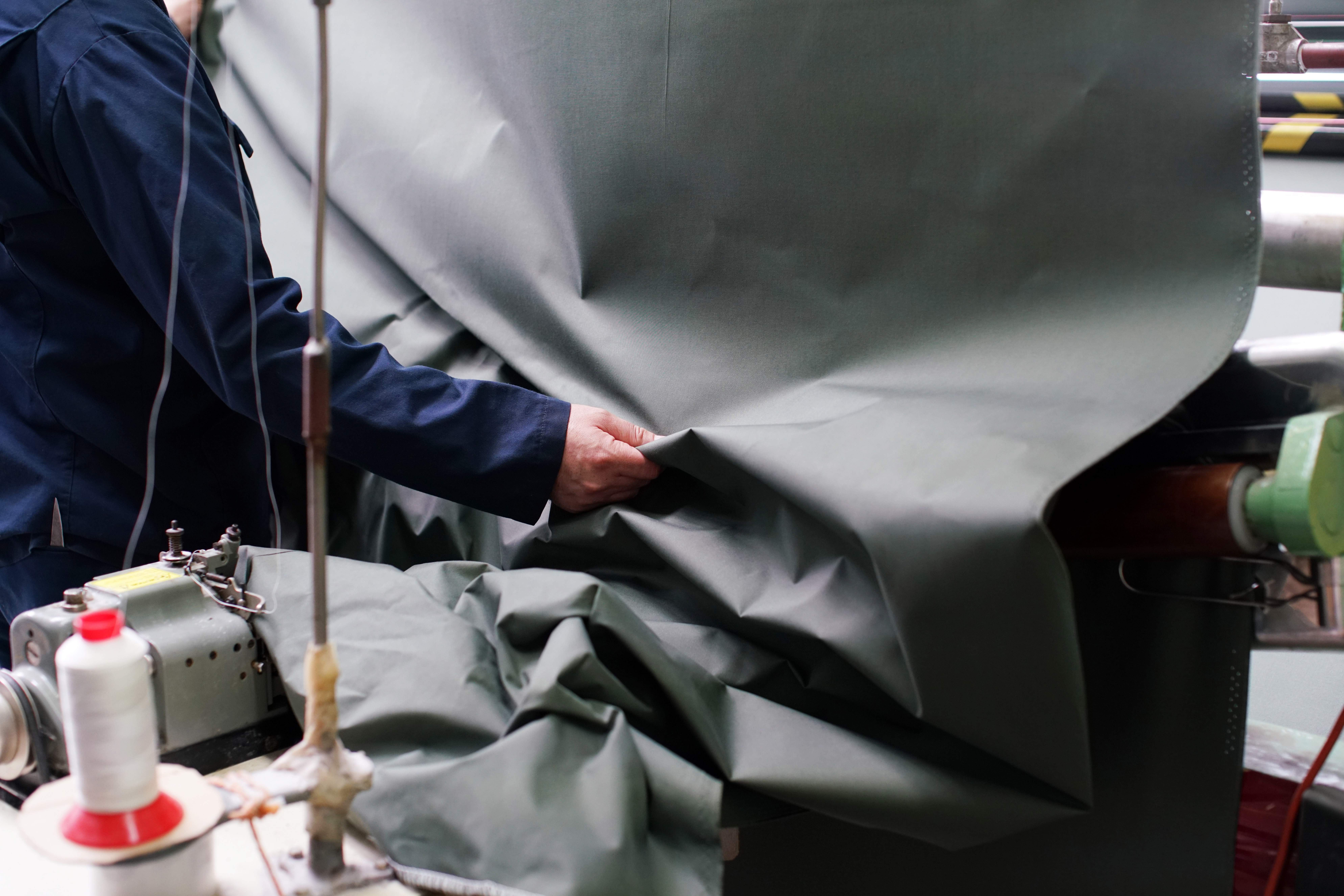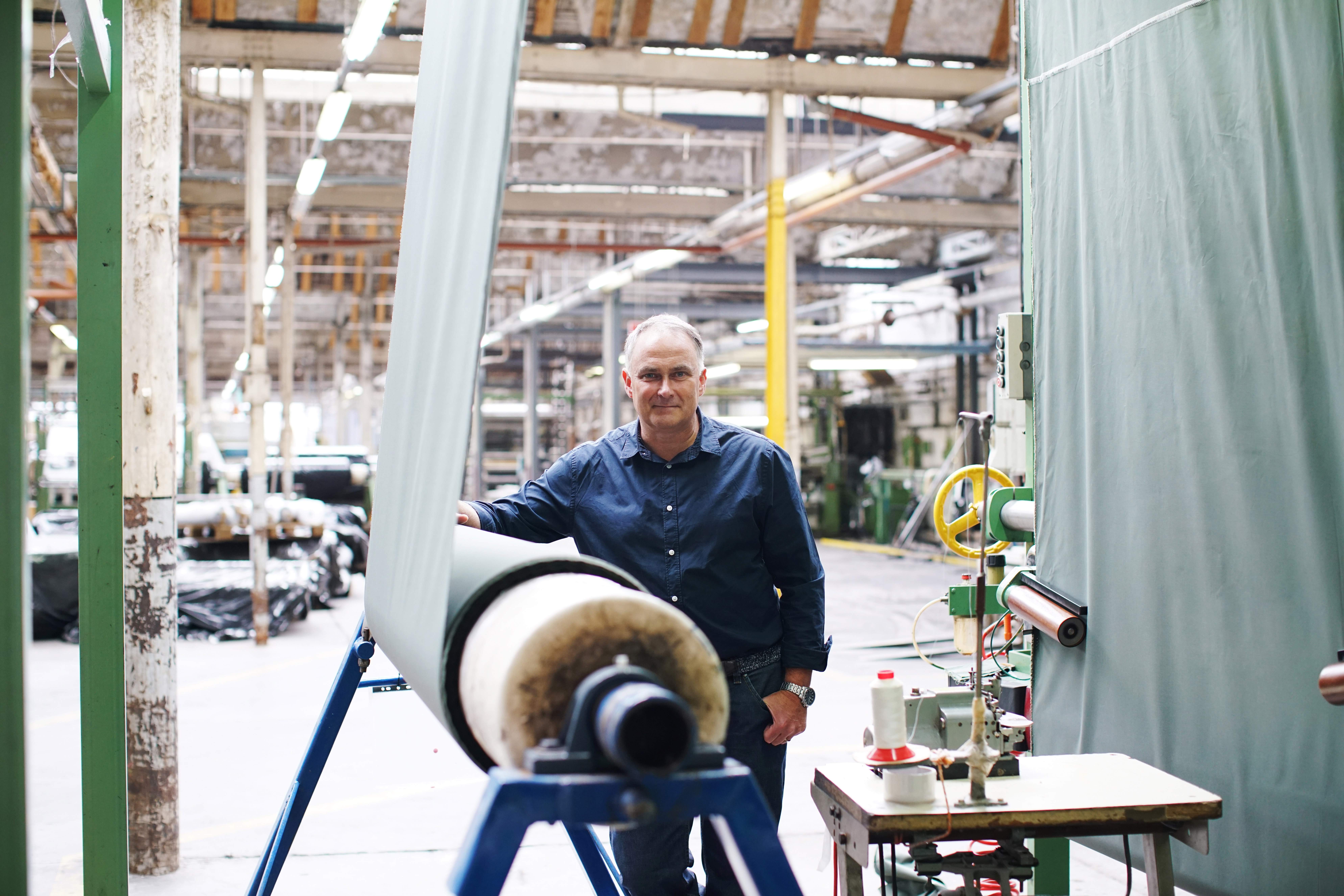 "You have to be slightly unhinged to want to dip cotton into wax; what we do is fairly unique," says Jimmy Campbell with a wry smile. Campbell is managing director of Halleys Stevensons, a waxed-cotton manufacturer from Dundee on Scotland's east coast. Whether it's a Barbour heritage jacket, a Filson briefcase or a waxed-cotton coat for a Parisian maison, chances are it started out here.
The company has been around since 1864 but has spent most of its life making jute; it was only in the mid-1980s that it began dabbling in waxed cotton. The material became its speciality – and it meant big business. "In the 1990s we were operating 24 hours a day producing waxed cotton. It was in fashion: everyone had a waxed jacket," says Campbell.
In the past 20 years, as technical fabrics such as polyester and coated nylon have become popular, waxed cotton (which is water repellent and breathable but not totally waterproof) has lost its dominance. Halleys has responded by diversifying. The factory is known for its heavier, oily-to-the-touch fabrics used by UK coat-makers such as Barbour but it recently conjured a range of lighter textiles with drier finishes for warmer seasons. "We have worked with Halleys on a dry wax with a crunchy feel and excellent water repellency," says Ian Sime, Barbour's director of supply chain, adding that the Dundee factory is "continually innovating".
This innovation has enabled Halleys to procure a more consistent workload. "Ten years ago we were busy for the first six months of the year [before winter], then we battened down the hatches," says Campbell. "The lead-up to autumn/winter is still busy but now we work in summer too."
Whether it's an oilier winter thread or a drier summer one, the production process remains the same. Halleys imports oils, jellies and waxes (paraffin, petroleum and beeswax) and melts and blends them in vats to create unique concoctions. "Each one is like a recipe," says Campbell. Sheets of cotton are then dipped in the molten liquid and hung to dry.
The factory, which has 45 employees, ships its textiles to about 2,500 fashion clients. This season it has worked with Gucci on a capsule coat collection and devised a wax finish for a well-known boot brand. It may not be the only waxed-cotton maker in the world but few can hold a candle to this Scottish maestro. As Campbell puts it: "I don't think there's anybody in the top-to-middle end of the fashion trade that we haven't dealt with."
---
Gore: the rainmaker
Germany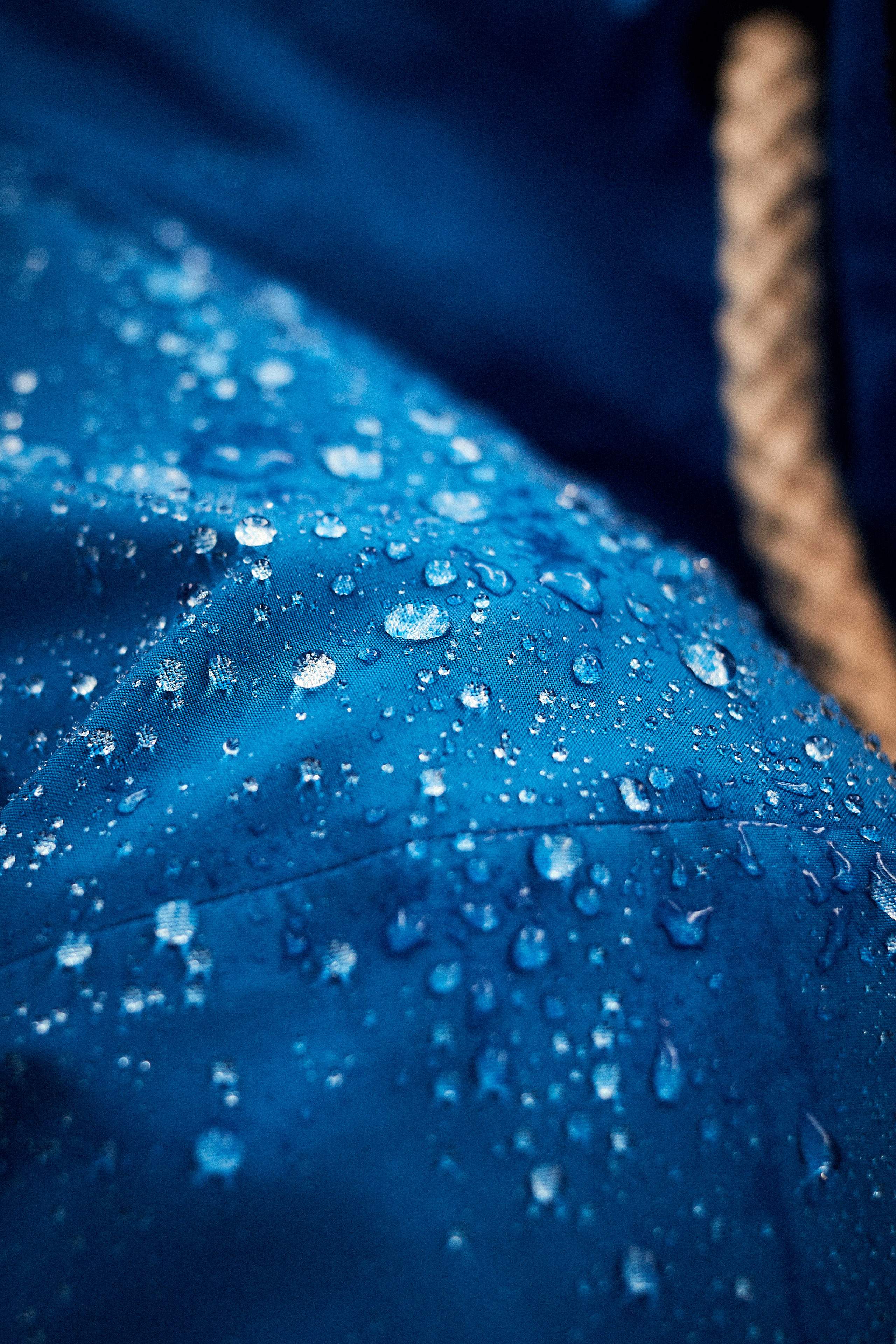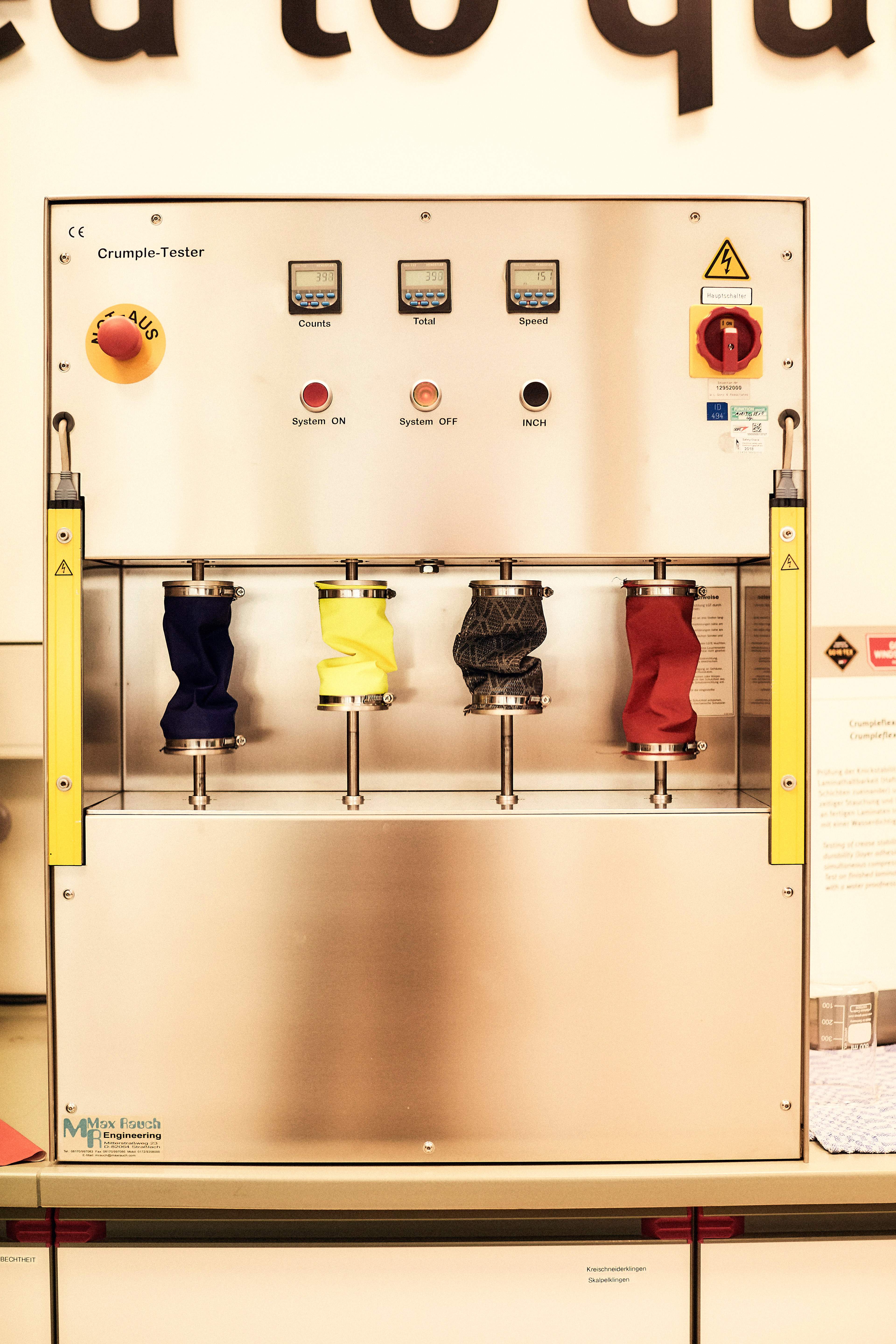 "This machine is several metres tall so that it can simulate real rain," says Sander Effring, looking proudly at the giant contraption. "It can simulate different kinds of rain, and the falling speed of the rain is the same as it would be coming from the clouds." Who needs the real thing?
Effring is Gore's retail manager for mountain sports in Germany and Switzerland and he's talking about the rain tower used to test clothing for waterproofness. It is located in a climatised room at Gore's European quality-control headquarters in Feldkirchen-Westerham, an hour's drive from Munich. It's only after surviving a dousing from the tower that any item can carry the "Gore-Tex" certification.
Gore-Tex, the synthetic fabric that is waterproof, breathable and used in sportswear the world over, was invented by Robert Gore in 1969. It became the source of a great fortune for Gore, the company that Wilbert founded in Delaware in 1958.
Today Gore-Tex is a registered trademark but Gore is not its only manufacturer. "Other companies are licensed to produce Gore-Tex but their products need to be approved by us," says Effring.
That's where the rain tower comes in. The testing process is straightforward: a mannequin is dressed in underwear with the test clothing over the top. After 30 minutes of showers, the underwear must be bone-dry. "If the underwear is wet, the item goes back to the brand and they re-do it," says Effring. "We are very strict."
It's a busy time of year for the rain room as brands – from luxury houses to streetwear stars – put the final touches on waterproof kit for the autumn/winter season. Shortly before monocle visited, the tower was spraying a blue hooded jacket by Loewe and a padded parka by Norse Projects.
Gore installed its inaugural rain room in 1989 and now has three around the world. They are complemented by hi-tech equipment including a "storm cube" and a washing machine that simulates sweat.
"We've been testing since the 1970s," says Effring. "Here at Feldkirchen-Westerham, it's make or break."
---
Pontoglio 1883: the corduroy guru
Italy
Corduroy, which was at its height in the 1970s, is back in a big way. It was ubiquitous at the autumn/winter 2017 men's events, shown by The Gigi in Pitti, Prada in Milan, Officine Générale in Paris and E Tautz in London. That's good news for Pontoglio 1883, the leading Italian manufacturer of this ribbed cotton velveteen, the name of which originates from the French corde du roi (cloth of the king).
"Some time ago there were a number of suppliers in Italy but now we're the only one still here," says Marta Pagani, sales manager of the 134-year-old company. "When designers want something developed in Italy they come to us," she adds, pointing out that Pontoglio supplies Burberry, Saint Laurent, Prada and The Gigi. "At the moment velvet and corduroy are very trendy so we're in the high period of production."
Yet that's not always the case. Corduroy is generally associated with colder seasons so, to combat the downtimes, the Lombardy-based business launched a summer line three years ago, as well as a collection of upholstery. Now Pontoglio produces the fabric year-round, with pastel shades in the sunnier months and browns, blacks and blues for winter.
"Pontoglio is the most important company for velvet and corduroy," says Alberto Badà, who became ceo in 2015. "I love this company because you can see its history everywhere – many of the 77 people who work here are following in their fathers' and grandfathers' footsteps."
Baby-camel hair
Cashmere's newest rival
It's 43c and Humphrey is trudging across the Gobi Desert in Bayankhongor, Mongolia. He's hardly the chicest-looking thing: all knobbly humps and shaggy hair. But the fluffy fur on the underbelly of this baby Bactrian camel is a star of the new fashion season: camel-hair coats, scarves and turtlenecks feature in autumn/winter 2017 collections by brands as diverse as Caruso and Maison Margiela – and Auralee from Tokyo.
A few years ago when Auralee's designer Ryota Iwai wanted to introduce camel-hair sweaters he rang up Ulzii in Ulaanbaatar. Ulzii is the founder of Snow Fields, a Mongolian supplier of cashmere and other wool. He started in the mid-1990s and, six years ago, expanded into baby-camel hair. Lightweight and warm, it's similar to cashmere and perfect for sweaters and jackets. Ulzii sources the hair from 200-odd households in Bayankhongor province, southwest of Ulaanbaatar. These nomads roam the desert looking after more than 22,000 camels. During May and June when camels are about to shed their coats, they use combs to pull off the finest strands.
Ulzii still makes most of his money from selling cashmere and wool but his camel-hair business is on the up. "For the past five years we've been expanding our volumes by 10 per cent annually."