Retail / Japan
Paper tiger
Notebook-and-pen has taken a knock from digital in recent years but that hasn't stopped one classic stationery brand from launching Think of Things: its own high-street showcase for bright ideas.
Japan has always been the spiritual home of people obsessed with stationery. Yet even here retailers of pens and paper have struggled of late as they've watched some of their longstanding customers migrate to digital devices. Between 1993 and 2013, the number of stationery shops in Japan fell by 70 per cent, from nearly 24,000 to just over 7,000. Against this backdrop, Kokuyo's decision to launch Think of Things (TOT) – an ambitious concept store that predominantly sells stationery and office supplies – looks all the more courageous.
Kokuyo is a household name in Japan, a brand synonymous with notebooks, pencils, scissors and document folders. The company was founded in Osaka in 1905 by Zentaro Kuroda as a small shop selling paper covers for ledgers but it took off with a line of quality notebooks. Today the founder's great-grandson Hidekuni Kuroda leads a company of 6,600 employees with ¥308bn (€2.4bn) in annual sales and a network of offices, furniture showrooms and factories in Japan and abroad. It has sold 2.8 billion units of its Campus notebook alone, a product that it released in 1975, and since 1960 has also been making office chairs, desks and storage units.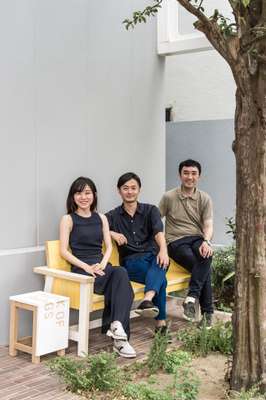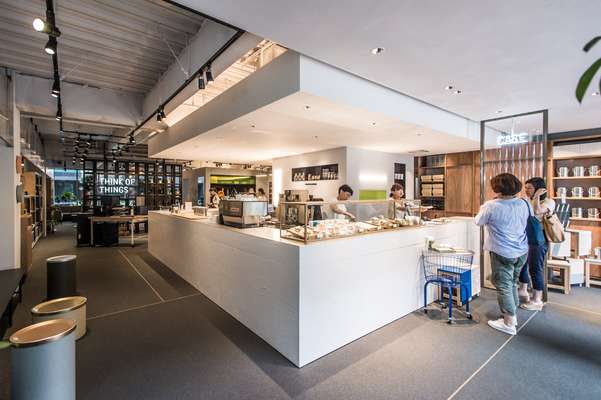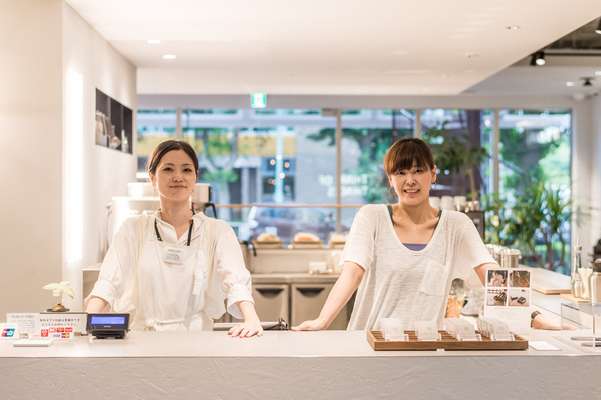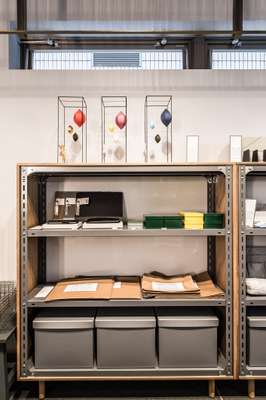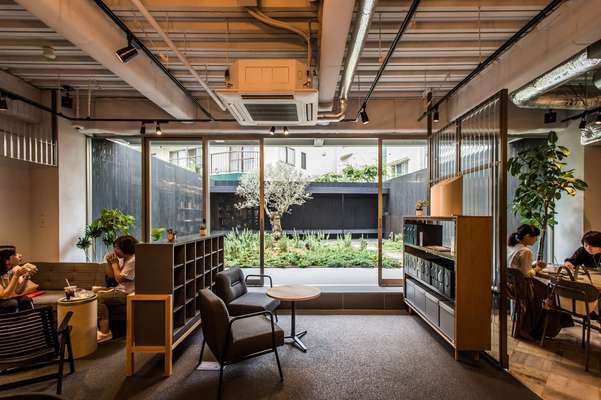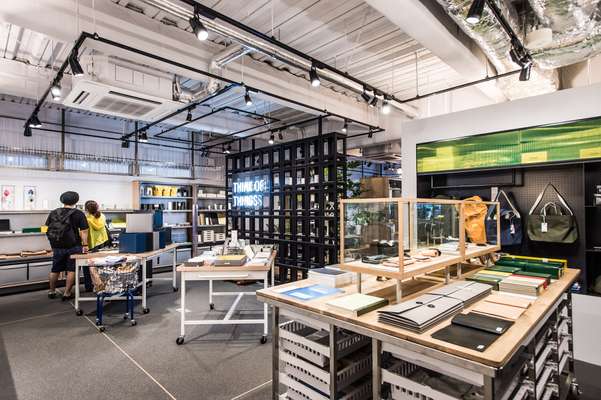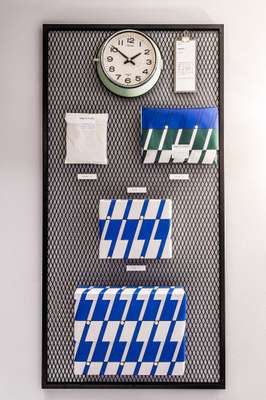 For a successful and well-established manufacturer to open a shop such as Think of Things is brave. Launched in May in Tokyo's Sendagaya neighbourhood, the shop is housed in a three-storey building with a café, leafy garden and studio space. The top floor is taken up by the offices of Creative Centre, the new business unit created last year by fifth-generation president and ceo Hidekuni, tasked with developing the building so that the company could connect with customers directly. "The call for this project came directly from our president," says architect Hisashi Kano from Creative Centre. "He said we had to have a space that embodies what we want to become – namely more of a lifestyle brand."
It took the five-strong Creative Centre team a year to develop the shop concept, design the space and produce about 100 original tot products to sell in-store. "With Kokuyo we think about our end user when we design products but the feedback is often from wholesalers, not users," says Go Hoshi, Creative Centre's office manager. Koyuko products are distributed through middlemen who ship them out to thousands of retailers. "You might fall into the trap of designing products to stand out in competitive retail spaces that are not yours rather than designing for the end user," adds Aki Kanai, who is responsible for tot's art direction. "But if you have your own space you can showcase your products in your own environment."
The Sendagaya shop makes the most of this opportunity. The surrounding neighbourhood is packed with design outlets, cafés, offices, homes and schools, and curious passers-by peer in through tot's large windows. The patrons inside hungrily explore the interiors, from the café space at the front to the backyard terrace with its 100-year-old olive tree. Some grab a coffee and sample the products displayed on the original Kokuyo shelves and custom-made desks, while others work on their laptops on Kokuyo sofas. Products including document trays, rulers and stamps are carefully placed around the room, asking to be handled and studied.
The Creative Centre team is pleased with the response so far but they have no plans to open more such concept shops. The venture hasn't redrawn Kokuyo's entire strategy but it has revealed just how important it is to control the way your products are perceived by potential customers – even if that product is, in the end, still king. "First and foremost, what we sell is important," says Kano. "But where and how we sell matter too."
think-of-things.com
---
Things to think about
what we'd buy
TOT notebook In navy or grey-beige
TOT shopping bagBy the firm's art director, Aki Kanai
Kokuyo Field Note Exclusive to

TOT

8 Tray by Craft One Fibre-board desk organiser
Kokuyo pouch A bestseller since 1984
Flat pouch In crisp cotton by Fourruof
Flat A5 By Tokyo's Riddle Design Bank
Button tissue box Foldable storage by  Craft One