Retail / Global
Shop, listen, watch
Briefing
Cosy ceramics, lovely leather accessories, smart books and playful toys.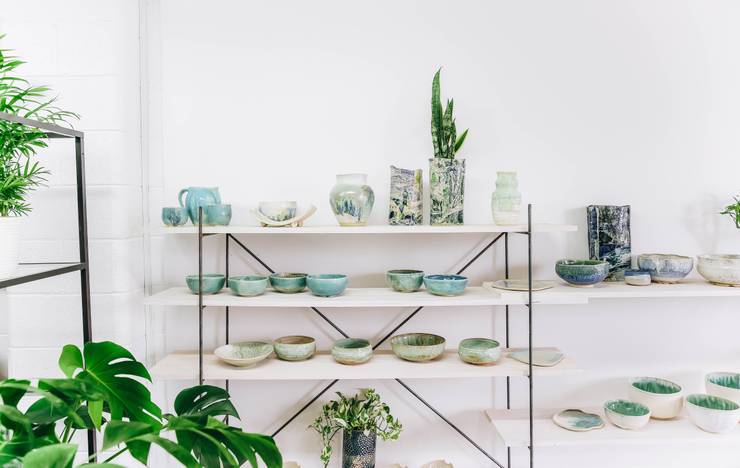 Mieke De Deyne and daughter Charlie opened this pottery school in July in a former limousine garage in Brisbane's Newstead neighbourhood. The feel is relaxed: participants in the three-hours classes are encouraged to work at their own pace and skill level. There's also a comfortable café that serves local drinks, including Fonzie Abbott coffee and cold-pressed HVRST juices. The De Deynes' own ceramic creations are available to nab too.
theceramichouse.studio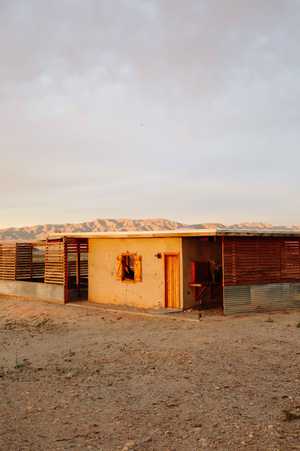 2.
Wonder Valley
California
Jay and Alison Carroll are the duo behind Wonder Valley, a brand based in a remote California desert town of the same name. "It's a place where diverse walks of life – artists and outsiders, recluses and rock climbers – converge. There's room to think, build and create on a blank canvas," says Jay. While working in LA – Jay as a creative director and Alison selling Californian olive oil – the desert was a place of inspiration. "We bought an old cabin bordering Joshua Tree National Park that we lovingly restored," says Jay. Expect olive oil and homeware, including a tempting range of Austrian-made goodies by Carl Aübock.
welcometowondervalley.com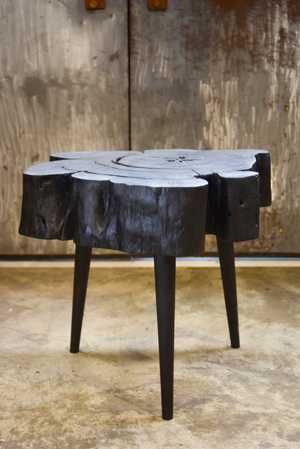 "Manufacturers in Myanmar normally focus on teak," says Ivan Pun, who opened Paribawga, a contemporary furniture and homeware shop, last year. "We encourage our customers to consider different woods found here." The brand's first collection, inspired by the Burmese rainforests, features cabinets, consoles and stools in dark reds, browns and blacks.
paribawga.com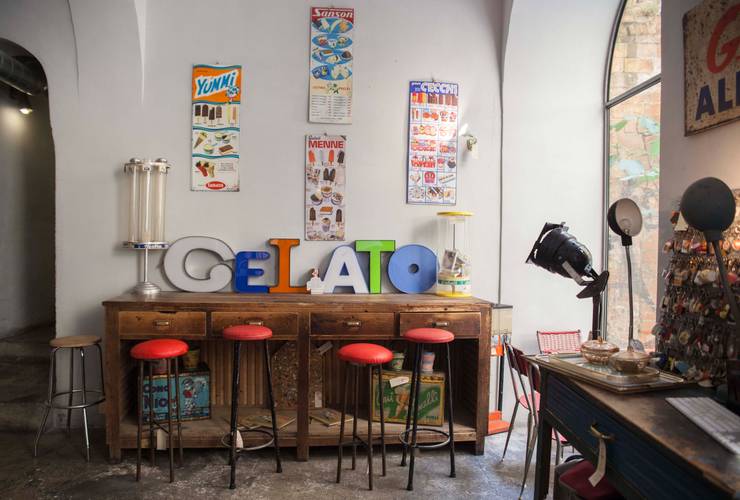 Hidden away in a small piazza in central Florence, this cheerful vintage shop is worlds away from tourist-packed Ponte Vecchio. From beach loungers and bike saddles to old-school globes, all manner of bric-à-brac is on sale, including the cups, glasses and plates the café uses to serve smoothies, cocktails and its signature crustless sandwiches.
amble.it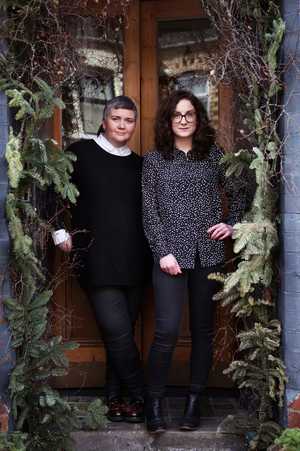 This one-off homeware shop sits behind Lisburn Road, Belfast's best for independents. Sisters Catherine and Patricia McGinnis (pictured, Catherine on right) picked a red-brick memorial hall and former art gallery in which to share their passion for well-made products. Today the pair stock more than 40 brands. "Functionality is just as important as aesthetics; we only stock things we'd want in our own homes," says Catherine. Their picks when monocle dropped by? Colourful cotton throws by Muuto, wine glasses by Hay and leather goods from Father's Father.
wearemaven.co.uk
6.
Birkenstock Box
Germany, USA, Italy
Beloved German sandal-maker Birkenstock has decided to step out with some corking retailers around the world in an itinerant shop. The Birkenstock Box is a converted freight container that started its journey in July alongside Andreas Murkudis's retail space in Berlin's Potsdamer Strasse. It will later perch at New York's Barneys and 10 Corso Como in Milan.
The architecture firm Gonzales-Haase designed the minimal two-level structure but wherever the box goes, its interiors will be customised to suit the host city. The selection of products inside will change too and include special editions.
birkenstock.com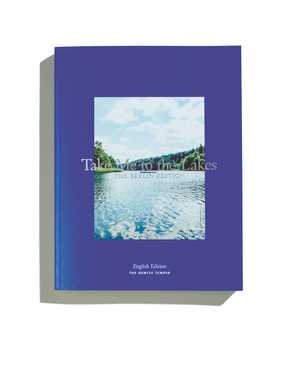 7.
Take Me to the Lakes: The Berlin Edition
Karoline Rosina and Nils Kraiczy
Partners Rosina and Kraiczy have made a splash with this bewitching book of lakes around their hometown. Compiled between April and August 2016, the title, published by their own imprint The Gentle Temper, charts the pair's top 50 lakes by which to unwind (they lounged on the banks of 160-odd). Rosina's favourites include the steep sandy beaches of Gamensee to the city's north and the pine-skirted waters of Tonsee to its south.
thegentletemper.com
8.
The Florentine Literary Review
Various
Named after the Tuscan capital, The FLR is a bilingual literary magazine that presses print on the works of contemporary writers from around the peninsula, alongside English translations. Each biannual installment features six short stories and two poems from an ever-changing line-up of authors exploring a theme ("invasion" and "desire" have been tackled). Playful illustrations are a worthy additions to the wise words.
theflorentine.net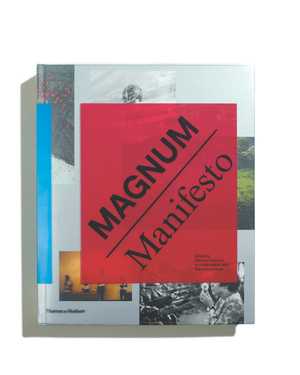 9.
Magnum Manifesto
Clément Chéroux
For Magnum's 70th anniversary, curator Clément Chéroux has amassed some of the iconic reportage commissioned by the agency: think of Marc Riboud's black-and-white The Flower and the Bayonet (1967) from the US protests against the Vietnam War, or Americans saluting jfk's funeral train by Paul Fusco. By capturing these moments of strife and elation, the book also flags the importance of photography. We hope the agency has another seven decades to keep developing.
thamesandhudsonusa.com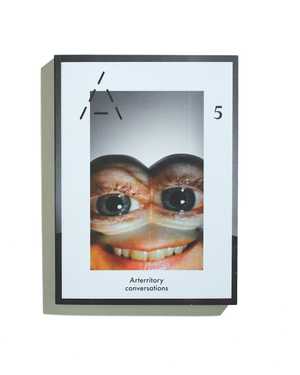 10.
Arterritory Conversations
Arterritory
Do judge this magazine by its cover. The Dada-esque creature splashed across the fifth issue of this annual publication is just one of the odd but intriguing works of 18 artists that was produced in collaboration with the magazine's publisher, the arts and culture site Arterritory. From A Painting is Never Finished to A Home is a Portrait of a Person, each conversation offers food for thought and a wry eye on the machinations of the art world.
arterritory.com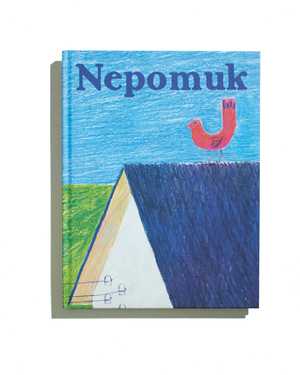 Publishing firm Nieves in Zürich's red-light district cranks out all manner of curious and comely titles. Nepomuk – a story of an unlikely friendship between a cerise songbird and glum goldfish – is no exception. Rendered in a wordless whirlwind of colour and crayon-strokes, Peter Wezel's work is a wonderful and imaginative thing indeed.
nieves.ch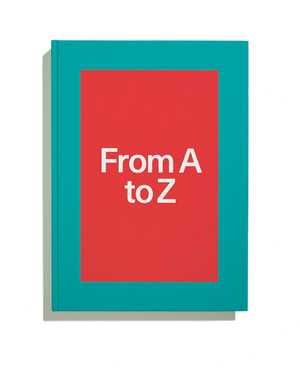 12.
From A to Z
Jacob Dahlgren
What do shiny bathroom scales, 10,000 ribbons, coloured pencils and plastic clothes hangers have in common? They're all mass-produced objects that make up Swedish artist Jacob Dahlgren's playful portfolio. This encyclopedia-sized affair contains the first collection of Dahlgren's work, with one or multiple projects represented by each letter of the alphabet. In between are critical essays that explore Dahlgren's complex oeuvre.
garret.fi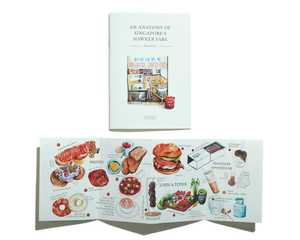 13.
An Anatomy of Singapore's Hawker Fare
Junel Fujinuki
Singaporean illustrator and artist Junel Fujinuki's self-published zines combine a colourful take on her travels. Her work includes this accordion-folded flip-through and a straight-talking little number called Hungry Melbourne.
mypaperpigeon.com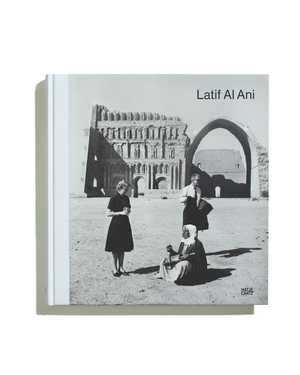 14.
Latif Al Ani
Morad Montazami
Headlines on Iraq are so rarely positive but Berlin-based imprint Hatje Cantz has launched a monograph with another perspective entirely. The title is the first on the work of Latif Al Ani, an 85-year-old snapper whose documentation of his homeland has unearthed a prosperous and cosmopolitan steak. Starting in the 1950s, the work spans street merchants chivvying customers and the interiors of louche modernist villas.
hatjecantz.de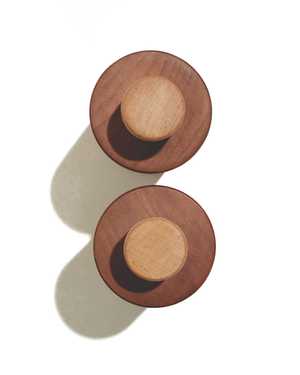 15.
Salt and pepper mills
Tiago Almeida
Portuguese product designer Tiago Almeids's salt-and-pepper grinders are made by contrasting cherry and lighter maple wood. "Simple everyday objects can, and should, be playful and entertaining," he says.
tiago-almeida.com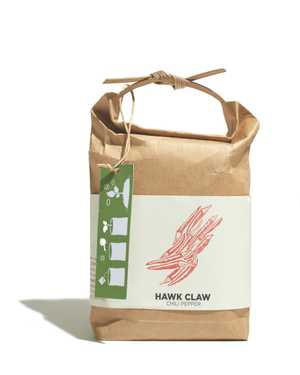 16.
Cultivation kit
Cultivate & Eat
These planting kits offer space-starved gardeners an opportunity to cultivate their own Japanese herb garden. This Takanotsume pepper (also known as the Hawk Claw chilli) comes neatly packaged in a paper bag inspired by traditional Japanese rice sacks.
notedco.com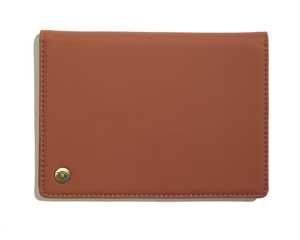 17.
Passport holder
Greenwich
The Odyssey passport holder is made from seamless bull-hide leather that's sure to age well. The holder has hidden pockets in which to stow travel documents with room for a boarding pass, cash and cards.
greenwich.design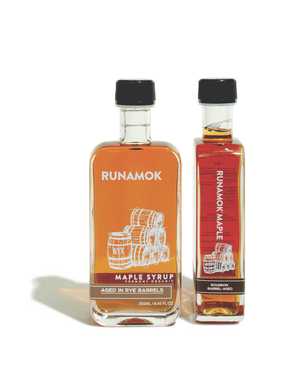 Eric and Laura Sorkin have been tapping the maple trees of their northern Vermont farm for neary 10 years. Runamok Maple includes a range of barrel-aged and infused syrups, which customers use to sweeten a Mai Tai or to add flavour to noodle dishes (the Makrut lime-leaf syrup is best for this).
runamokmaple.com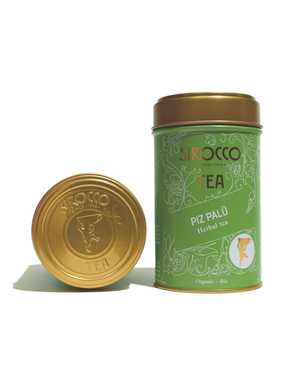 Located on the banks of Lake Zürich, family-run Sirocco specialises in coffees and teas. The selection includes Moroccan mint, rooibos and a Swiss Alpine herbs blend. They're available in hand-sewn tea bags or tins of loose leaves.
sirocco.ch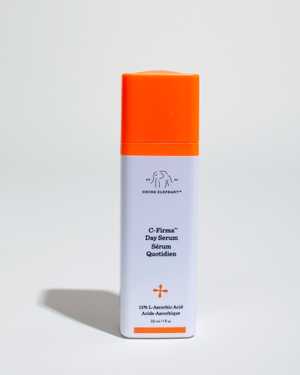 20.
Skincare
Drunk Elephant
The neon-capped bottles may be playful but founder Tiffany Masterson couldn't be more serious about the ingredients in this range of skincare products. The C-firma day serum is packed with pumpkin, pomegranate, Indian gooseberry and marula oil to brighten skin.
drunkelephant.com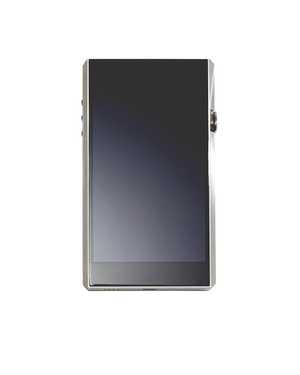 21.
Music player
Astell & Kern
The latest kit from South Korea's Astell & Kern shrugs off the advent of smartphones with a high-fidelity audio and slim HD screen that puts music players back on the pedestal. There are 256gbof memory and the battery runs for 12 hours.
astellnkern.com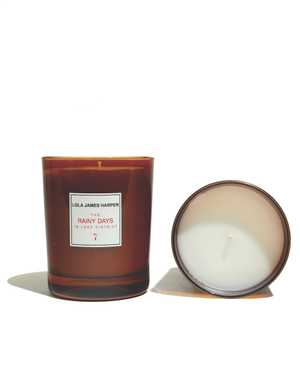 22.
Scented candle
Lola James Harper
After working as a perfumer, Rami Mekdachi turned to candle making, creating waxy winners with one of the last maître ciriers (master chandlers) in France. The blend of musk and cardamom takes us to a guitar shop in London, while a whiff of candy floss is reminiscent of the fun fair at Les Tuileries.
lolajamesharper.com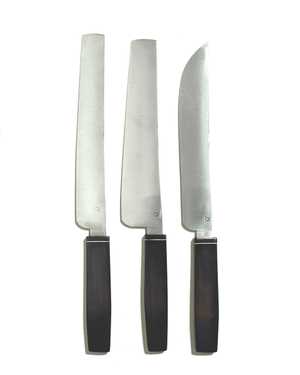 23.
Knives
Celso Núñez Ferreiro
The work of Galician cutlery maker Celso Núñez Ferreiro, these sharp (and sharp-looking) knives are available individually or as a set of three. Their subtle imperfections reflect the hours of work that have gone into forging them.
momosanshop.com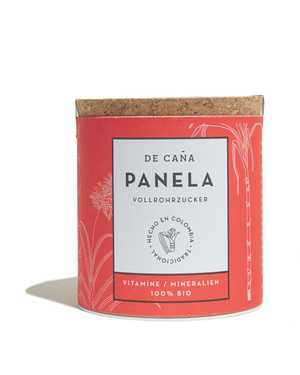 This brand wraps its cane sugar in packaging that's as bright and exotic as the nation from which it hails: Colombia. Launched in 2016 by German-born Anna Elisabeth Meisel, the idea is to boost the industry and help local farmers. "I want to tell a different story of Colombia," she says. "One centred on peace and the best raw cane sugar in the world."
de-cana.com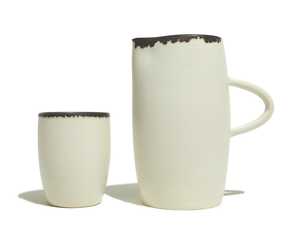 25.
Ceramics
Erica Tanov x Notary
Californian native Erica Tanov embraces subtle silhouettes in her new range with Notary Ceramics. They are hand made in a little craft shop in Portland, Oregon, and Tanov makes sure that each piece has its own story to tell with a unique metallic-bronze trim.
ericatanov.com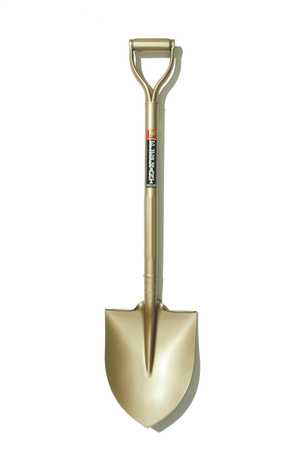 We're digging this lightweight steel spade from Niwaki. You can trust leading UK topiary specialist Jake Hobson to stay well informed about gardening equipment because his brand imports everything from Japan. A sculptor before he was a landscape artist, he considers these nimble tools to be a cut above their western counterparts.
niwaki.com; scp.co.uk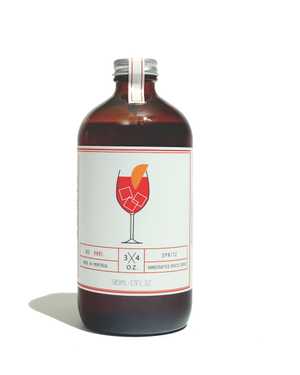 27.
Tonic
3/4 Oz Tonic Maison
One tipple too many led Alexandrine Lemaire to create her line of tonic syrups, which she started in 2013 with friend Hannah Palmer. Named to mark the perfect tonic-to-gin ratio, 3/4 Oz now includes four syrups: tonic, ginger ale, cola and spritz.
34oztonicmaison.com
28.
Terracotta birdhouse
Simple Shape
This suspended ceramic birdhouse is designed by Green&Blue, a firm founded in 2005 by husband and wife Kate and Gavin Christman. Inspired by the pair's penchant for the outdoors, it also riffs on UK's potting past: the birdhouse is made in Stoke-on-Trent, the historical home of the UK's major kilns.
greenandblue.co.uk; simple-shape.com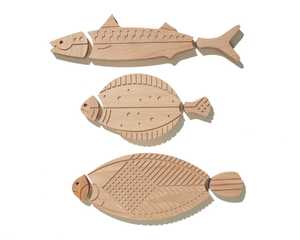 29.
Wooden toys
Saturday Workshop
Edward O'Clery was mulling over retirement before his daughter and fellow designer Iseult tempted him to carry on creating from a small studio in Dublin. The upshot is a simple haul from which we've netted this trio of fish hewn from beech wood.
saturdayworkshop.ie
Irish design has found a fruitful platform abroad thanks to siblings Mark and Jonathan Legge; the canny pair stocks and sells charming homeware from handpicked Irish craftfolk. Our favourites include the thick carafes made by Kilkenny's Jerpoint Glass Studio and the comfy cushions from Newry-based Mourne Textiles.
makersandbrothers.com
A Ghost Story
Director: David Lowery
Casey Affleck stars as one half of a happily married young couple. His sudden death plunges his wife, played by Rooney Mara, into the depths of grief. Then he makes an unexpected return shrouded in a white sheet (the kind a child might wear on Halloween). Despite its audacious proposal the film eventually delivers a richly rewarding experience.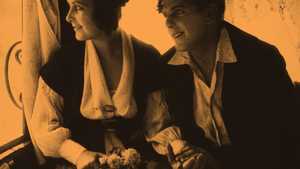 Der Müde Tod
Director: Fritz Lang
Fritz Lang is known for his 1927 silent masterpiece Metropolis. But before making his name as a legend of the screen he sharpened his flair for expressionism with this 1921 marvel. Translating as "the weary death", this freshly restored film's artistic style and sensational effects serve as a reminder of how cinema established itself as an artform.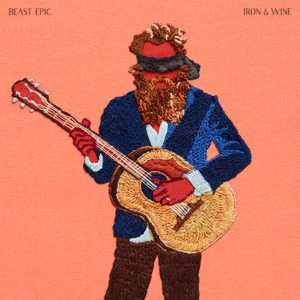 Sam Beam's brand of Americana has hit its most purple patch here – personal yet universal, pastoral yet hooky.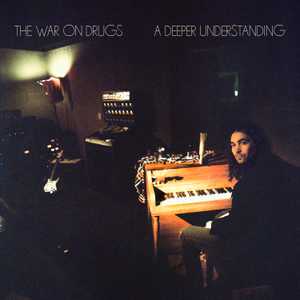 A Deeper Understanding
The War on Drugs
It's bloody brilliant business as usual from Adam Granduciel's mix of country rock, 1980s pop and horizon-hungry vibes.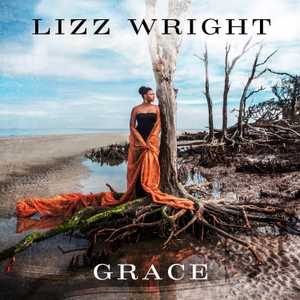 Wright's pipes are some of the best in the business, with moving renditions of Ray Charles, Nina Simone and KD Lang.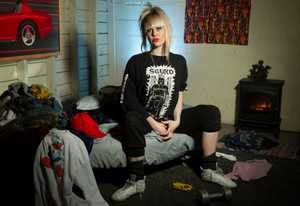 Exile in the Outer Ring
EMA
The South Dakotan found the least cool bit of Portland to investigate the heart of America. Amazing, smart pop music.