Dog's life / Global
The list: dog's life
It's the little things that make all the difference to your pooch so show them you care with our selection of goodies.
This month's list lavishes some much-deserved attention on the cherished canines in our life. From brushes to buoyancy aids, strollers to silent whistles, this pack of pooch-themed products is a treat for owners and hounds alike. In the US, spending on food and products for pets is expected to crest some $70bn this year (a whisker under €60bn). So why not make sure your mutt's meals are sustainably sourced (and tastily sauced) and that Rex's bed doesn't diminish the decor. Here are our favourite products for Fido. Now, go fetch.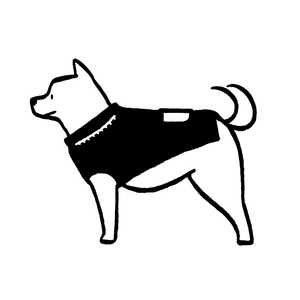 Michael and Nicola Sacher started smart pet outfitter Mungo & Maud on London's Elizabeth Street in 2005. The Umii collaboration with Japanese fashion firm 45r includes this lightweight-but-warming indigo T-shirt. The range includes everything from toys to leads but the fashion division has yet to move into panting.
mungoandmaud.com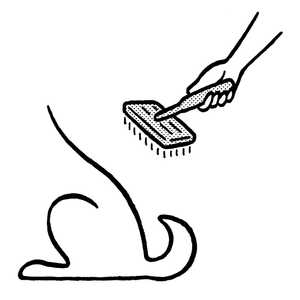 Since the late 1970s Aussie firm Bass Brushes has kept mutts kempt with its range of bamboo-bodied brushes. Each design (from moulting combs to pin brushes and durable detanglers) also comes in biodegradable packaging that's made from recycled paper.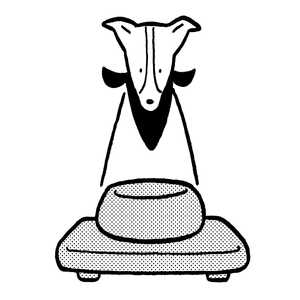 Designer Shigeo Mashiro's bone of contention with the lack of tasteful accessories for Don, his French bulldog, was the impetus behind Kyoto-based Sfera's line of accessories. The Dong collection is made from natural materials that include calfskin collars, as well as this tasteful cherry-wood bowl. The doggy dinner table is also a bona fide delight.
dong-sfera.com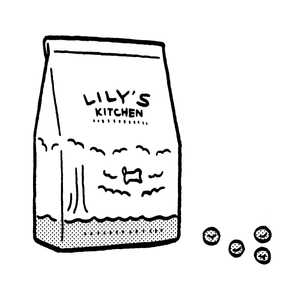 The ingredients list on the back of Lily's Kitchen dog food reads like the menu at a desirable restaurant. The playful packaging adorned with London-based Swede Petra Börner's illustrations is a treat too.
lilyskitchen.co.uk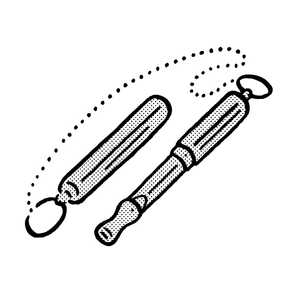 Whistle-maker Acme (which supplies clients such as the nfl and Fifa) was founded in 1883 but still has plenty of puff. This dog whistle is inaudible to human ears but excellent for training.
acmewhistles.co.uk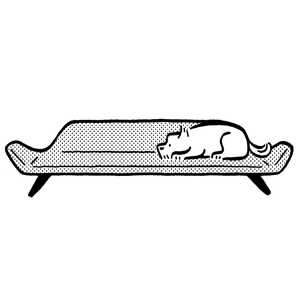 Sebastian and Barbara Zweig began their doggy-furniturue business MiaCara in 2011 and the Scandi-looking Letto daybed is a mark of their success. Created by Belgian interior designer Gerd Couckhuyt, the sleek number has a reversible mattress.
miacara.com
Ready to step out with Fido? Nab a Mungo & Maud x 45r collar and a sturdy rope lead made from cotton with leather and brass trim. Don't leave home without an Earthrated bag dispenser for messy moments.
mungoandmaud.com; earthrated.com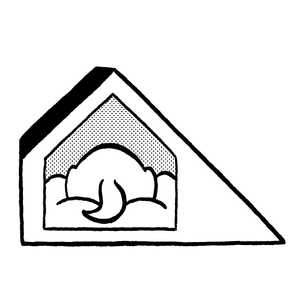 Designers Yong Sik Kim, Hye Jeong Chun and JI Yeon Yu (plus dog Malrang Kim) are the pack behind Bad Marlon. The South Korean firm makes modernist-inspired doggy homes from plywood and powder-coated steel.
badmarlon.com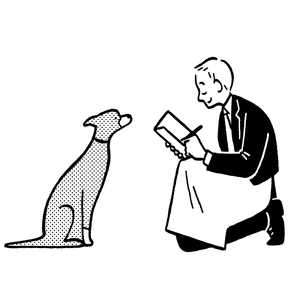 There's a market for dog-friendly establishments. AirFrance is unfussy about pooch passengers, London's Bellanger restaurant remembers canines' names and Bangkok caters for doggies at the Barkyard BKK dog park.
airfrance.com; bellanger.co.uk; thebarkyardbkk.com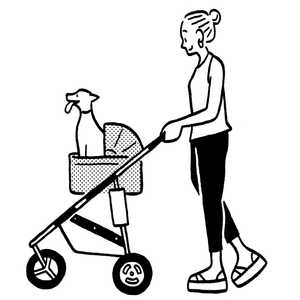 There are almost as many dogs as children in Japan so few people think twice about carting canines around in buggies. Tokyo-based AirBuggy started out selling prams but now makes models for dogs weighing up to 45kg. It means owners can take their pets into public buildings and injured – or lazy – dogs can be pushed around.
airbuggy-dog.com
Made from organic cotton and wool, this comely (and size-adjustable) carrier will keep your dog snug until you unfold his comfy bed. Petra Jungebluth's Berlin-based firm Cloud 7 makes all manner of pup paraphernalia, including leather collars and ceramic bowls.
cloud7.de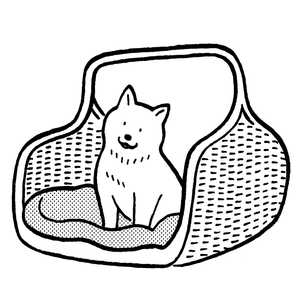 Sfera's Snooze Junior bed is woven from a sturdy rattan-like material with a comfy cushion wrapped in organic cotton. The handle makes moving your mutt easy and comes with a choice of cushions in cream (with orange piping) or in olive (with a dash of turquoise).
dong-sfera.com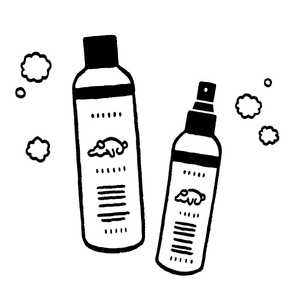 Pampering pooches is big news and Tokyo firm Retaw launched in 2015 to clean up on the business. The brand's all-in-one shampoo and conditioner is made with camelia and grape-seed oil and its silicon-free formula is not to be sniffed at.
retaw.tokyo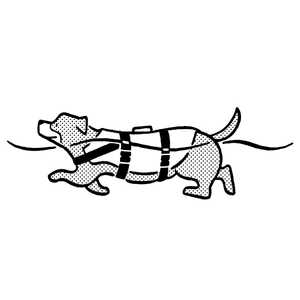 This buoyancy aid by Swedish brand Baltic is fitted with a D-ring for the lead. The temperature-regulating Pet Aid Mascot model is available in several sizes; the jackets are excellent for a wet walk or a trip to the seaside.
baltic.se