Business / Global
Business
Briefing
A physical space for crowdfunding, Hong Kong haircare branding and turning apple waste into wallets.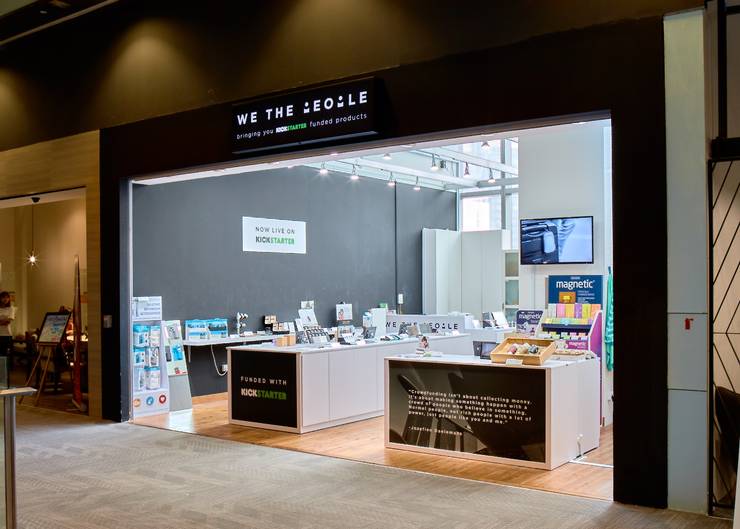 Crowd work
Singapore —
Start-ups
"As a Kickstarter entrepreneur myself, I understand the difficulties of getting your brand out there," says Ryan Sim, co-founder of Singapore's We The People. The shop, which opened last year, offers crowd-funded products – normally only available online – in a physical space.
Tech-savvy Singapore is the nation with the highest number of Kickstarter funders per capita, making it the perfect springboard for this experimental retail business. The shop space allows enterprising inventors to present their prototypes and explain their vision in person to potential backers. It takes the anonymity out of the equation and makes the process more personal.
But this is no loss-making incubator: as well as giving these nascent start-ups a platform, We The People also sells a stack of successful brands that began life on Kickstarter – and it's selling a lot. Monthly revenue has grown tenfold since its launch to S$150,000 (€93,500)and there is already a second outpost in Seoul. Next year will see a third branch in Taiwan, with more shops planned for Melbourne and New York, the home of Kickstarter.
wtpstore.co
---
Hair time
Hong kong —
Styling
During a cab ride across Tokyo, Shhh Salon founder Marvin Lin had a brainwave: a new range of haircare products called omg, which she has just made available for sale in her Hong Kong salon. After a global hunt for the right laboratory to make the products, the hairstylist ended up partnering a family-run factory in Ibaraki prefecture, just north of Japan's capital.
But, just as importantly, the launch needed the right branding to really pop. So Lin hired designer Alan Wong, who realised that her playfulness and that of her salon was the key, and made a series of quirky cartoons to capture that. "That's the essence of creating a good brand," says Wong. "Her clients' loyalty is down to the quality of her products and services, as well as her fun character."
shhh94.com
---
Core appeal
Italy —
Manufacturing
South Tyrol, Europe's largest apple-growing region, was the inspiration for Hannes Parth to launch Frumat in 2008. The Bolzano-based entrepreneur then teamed up with regional factories to turn apple waste (stems and skin) into a leather-like material, sturdy enough for upholstery, bags and wallets. "I wanted to find a way to create a new resource from the waste," says Parth, who has also worked with some of Germany's leading carmakers on interiors for their new electric vehicles.
---
To tie for
New York —
Innovation
Argentine entrepreneur Gaston Frydlewski hated shoelaces. So much so that he and his wife Mariquel Waingarten quit their jobs in Buenos Aires and moved to New York to build multimillion-dollar company Hickies. It has sold more than two million "smart and adaptive lacing systems" that pass through a shoe's eyelets without needing to be tied. "We realised that kids, mums, athletes and the elderly all had a problem with shoelaces," says Waingarten.
hickies.com
Q: What would you spend €5,000 on?
Answer: "We've lived in New York for six years, hanging out with mad entrepreneurs, so we've developed an addiction: investing in our friends. We're obsessed with Sticotti furniture and its hanging system. It's the easiest and most beautiful we've used."
Shopping list: Countries' share of the world's top 250 largest retailers.
US: 82
Japan: 30
UK: 15
China (and Hong Kong): 14
France: 12