Top 25 / Global
Choice cuts
Take your pick from fresh labels, cutting-edge pieces and inspirational designers that we've selected to usher in the new autumn/winter 2017 season.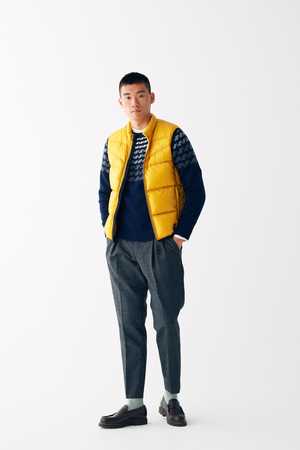 1.
Best winter warmer
Sealup (Italy)
Historic Milanese label Sealup has made its fortune by selling raincoats – but behind the scenes it has long made down jackets for other luxury brands. With its Piuma project, it is finally launching its own line of padded clothing. Each piece from the 15-strong range – including this canary-yellow vest – is made at the company's factory in Calusco d'Adda, Lombardy. After a painstaking search for a material that was as lightweight, waterproof and breathable as Sealup's raincoats, the team settled on Japanese nylon for the outer shell. Inside, goose down is injected into a structure that is stitched with seams to prevent any feathers from escaping, so the warmth is safely contained within.
sealup.net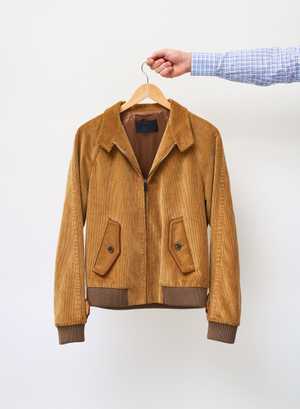 2.
Corduroy winner
Prada (Italy)
Corduroy is ubiquitous this season and unsurprisingly, Prada is one of the houses that uses it best. Its new retro-inspired men's collection is populated with cord overcoats, rust-coloured blazers and wide-cut trousers. This caramel bomber is adorned with leather trimming and ribbed.
cuffs.prada.com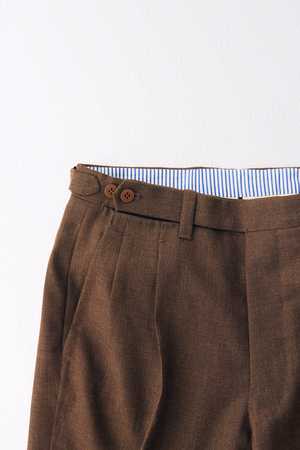 3.
Old-school trousers
Pommella-Napoli (Italy)
A documentary that Gianluca Migliarotti made about Naples' tailoring industry became a business opportunity for the film-maker. He wasn't expecting to meet second-generation tailor Lino Pommella, with whom he ended up founding the Pommella-Napoli label in 2016. The duo have since brought their tailored trousers to Scandinavia, the US and Japan.
"Trunk shows are the only way you can show customers how good you can be," says Migliarotti, whose bespoke trousers are available at The Armoury in New York and Tokyo's Strasburgo. This pair is made from Crispaire wool courtesy of London textile merchant Holland & Sherry. "Our reference is traditional Neapolitan trousers but you can play with fabric."
pommellanapoli.com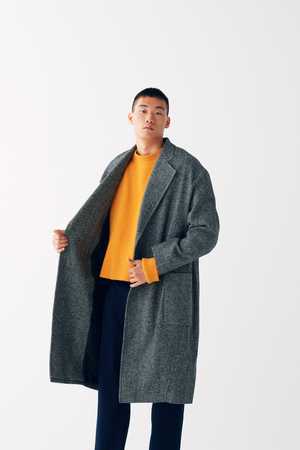 4. 
Statement menswear
Studio Nicholson (UK)
Seven years after launching her London womenswear business Nick Wakeman, founder of Studio Nicholson, has decided to "scratch the menswear itch". Her gents' collection has all the hallmarks of her women's clothes: roomy fits, clean lines and block colours. This combination of herringbone overcoat and marigold cashmere knit is a winner.
studionicholson.com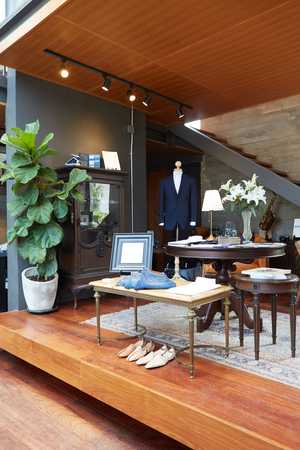 5. 
Tailoring emporium
The Decorum (Thailand)
The Decorum opened in April in Bangkok's Ari neighbourhood. It caters to all aspects of a modern gentleman's wardrobe, with made-to-measure suiting hand-sewn by tailors in South Korea, shoes from UK label Baudoin & Lange and Kamakura shirts made in Japan.
+66 (0)86 533 5255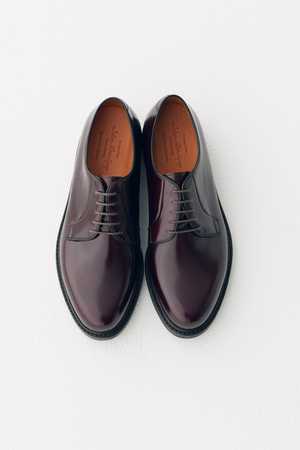 6. 
Dark-horse shoemaker
Jalan Sriwijaya (Indonesia)
In the shoe sections of Tokyo's top department stores there's an Indonesian dark horse challenging heritage British labels such as Church's and Tricker's. Headquartered in Bandung, Jalan Sriwijaya dates back to 1919; during Dutch colonial rule founder Dede Chandra made military boots for the stationed officers. Today his son Ruddi Suparman cannot make enough brogues, derbies and Chelsea boots to meet demand from well-heeled shoppers in Japan and South Korea. Suparman learnt the art of shoemaking in Northampton and studied leather-tanning in France; today he oversees 300 employees at the company's Bandung factories. The shoes are hand-sewn in the Goodyear welted style (a highly skilled craft that involves stitching a strip of leather between the upper and insole) using second-to-none calf leather from French companies such as Annonay. Yet they boast slightly more affordable price tags than European labels, meaning that customers can – and do – stock up on several styles at once.
jalansriwijaya.com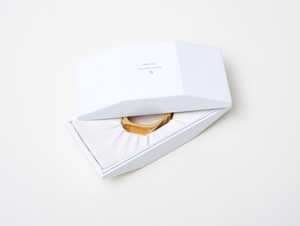 7. 
Best packaging
Objet Singulier (Vietnam)
Objet Singulier founder Raphaël Van Gend wanted packaging to match his sculptural cuffs and necklaces, made by artisans in a village near Ho Chi Minh City. So the Belgian designer capitalised on the region's craftsmanship to produce his geometric containers. Each box is made by hand using tropical wood and varnished with 13 layers of lacquer.
objetsingulierparis.com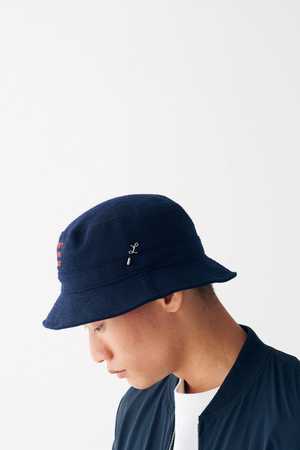 8.
Playful headwear
Larose X The Gigi (France/Italy)
Parisian hatter Larose has teamed up with Lombardy menswear designer The Gigi to create a hat capsule. The collection includes corduroy or tweed caps and beanies and bucket hats emblazoned with The Gigi's catchphrase: "Don't Look Back". All are made from exclusive fabrics designed by The Gigi and sewn in France.
laroseparis.com; ieye.it/thegigi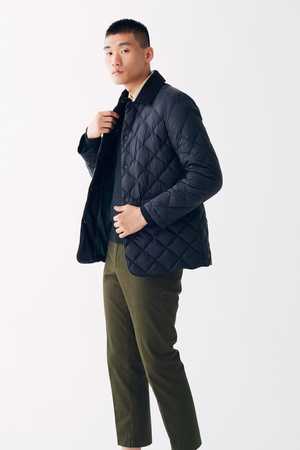 9.
Best basics
Bastong (South Korea)
Known for its waxed-cotton outerwear, this South Korean label is the brainchild of Ki Nam Hai. The 38-year-old attended art school with the intention of becoming an artist but fashion runs in his family and he ultimately changed his tune. "I finally chose fashion design – the inspiration probably comes from my mother, who used to run a small boutique," says Ki. After designing for several domestic brands he started his own in 2011. He and business partner Lee You-Yong produce a small-yet-strong wardrobe of men's basics using the highest‑quality materials, sourced from countries including Japan and England. This quilted jacket is our top pick from the new season.
bastong.co.kr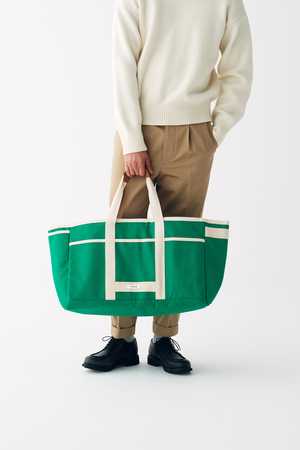 10.
Top beach accessory
Timo Trunks (Thailand)
Bangkok's Timo Trunks launched by offering patterned swimwear for bon vivants when it launched in 2010; this year brings a women's line. Its latest release, the Oversized Weekender canvas tote, is a large, heavy-duty carrier inspired by the Amalfi Coast of the 1950s, and is available in green, red or blue.
timotrunks.com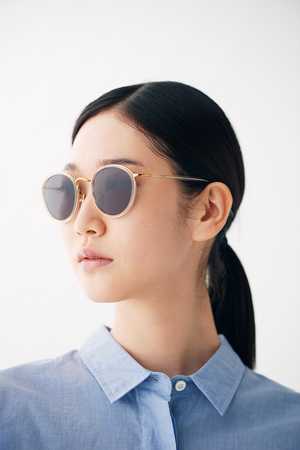 11.
Slickest shades
ADSR (Japan)
Mitsuru Kojima, an eyewear designer based in Osaka, produces a small quirky collection twice a year. Each pair can be turned into sunglasses or spectacles and our favourite design is the Evans, which comes in six colours. adsr's wares are made in Japan's eyewear capital of Sabae in Fukui prefecture. Since its launch in 2010 the brand has grown to the point that is is now sold at more than 200 Japanese retailers, such as Beams and Ships, as well as in New York, California and Hong Kong.
adsrfoundation.com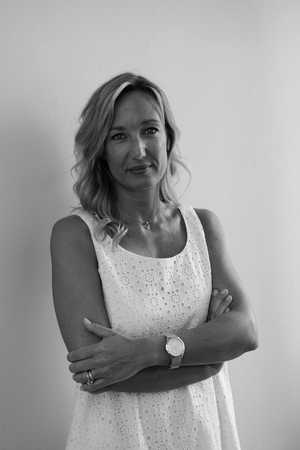 12.
Fragrance guru
Acqua di Parma (Italy)
Italian perfume brand Acqua di Parma began in 1916 with an eau de cologne concocted by Baron Carlo Magnani, a worldly aristocrat known for his keen nose. The fragrance's crisp and refreshing notes, packaged in a timeless bottle, were a welcome change from the heavier scents of the day and a cult following grew. A century later the company is faithful to its beginnings, with scents that tout its Italianness.For the past year the high-end fragrance label (now part of LVMH) has been led by CEO Laura Burdese, who oversees 200 staff working to manufacture and distribute its scents to 44 countries.
What is your retail strategy?
We prefer to focus on wholesale but we have a small selection of boutiques in key cities such as Milan and Shanghai – and, soon, Dubai. We'll look to develop a few more in targeted areas. It depends on the market: worldwide about 50 per cent of sales come from department stores, whereas in Italy we sell in about 500 mom-and-pop stores because it is still a traditional marketplace. In China people are just becoming accustomed to putting on scents and we work with department stores. In the US we have a small, dedicated following and we see a lot of potential. We opened last year at the Brickell shopping centre in Miami with great success. We are in a select number of hotels, like the Four Seasons, where we offer in-room amenities. But we keep the number limited – sometimes we are only found in the suites. Ours is a niche product.
Perfumers are known for big promotional blitzes and using celebrities but your advertising is subtle. Why?
It's an understated product that projects a very Italian way of life. Others talk of heritage in the luxury business but often can't back it up. The "Parma yellow" of the original cologne [bottle] is the same colour as the façades of Parma's most elegant buildings. The iconic cylindrical box remains the same. The logo is done by hand with imperfections; the spacing between the letters is a bit off. Our clients seek out this authenticity.
Is provenance important?
We develop our fragrances and produce in Italy. Eighty per cent of our work, including the packaging, happens in the province of Parma. Our Italian roses are grown in small organic plantations near Alba in Piedmont. We source bergamot and jasmine in Calabria.
What are your plans?
Travel retail is an amazing growth market for us. We are at 10 airports with retail corners, such as Milan and Zürich, and we want to open in another 10. We would like to introduce a barbershop concept in lounges where men could sit and have a shave. It's a unique way to present ourselves. Unlike other brands we don't roll out new scents every year; it takes time to achieve the right formula.
acquadiparma.com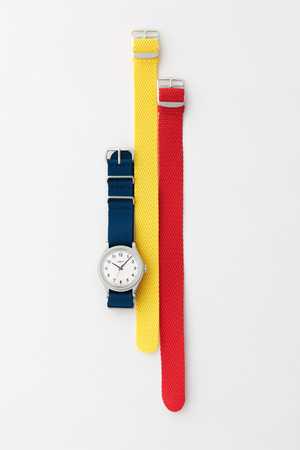 13.
Timely addition
Merci (France)
The news that Merci has unveiled its first watch will be welcomed by lovers of the Paris concept store's pared-back aesthetic. The design took three years to perfect and is inspired by sturdy military models from the early 20th century.
merci-merci.com
14.
Up-and-comer
Auralee (Japan)
Tokyo men's and womenswear label Auralee has found deserved success, amassing hundreds of stockists across Japan since launching in 2015. But its new (and first) flagship shop in the fashionable Aoyama neighbourhood proves that tailor-made retail space is precious for a brand too.
Founder and designer Ryota Iwai commissioned Tokyo-based architect Nobuo Araki of The Archetype to create a relaxed, elegant environment. Inside the rectangular room a plush beige carpet contrasts with the raw concrete ceiling and walls, while furniture by Danish masters Poul Kjaerholm and Mogens Koch is dotted around the room. Yet none of it overshadows Iwai's collection of jumpers, trousers and pastel-coloured coats, all displayed on pleasingly minimal freestanding iron racks.
auralee.jp
15. 
Hat of the season
BySju (UK)
Moving from the finance industry into hat-making is an unlikely career shift but when Sju Smatanova couldn't find a replacement for a beloved black fedora, she decided to create her own. "When I moved to London I received a gift from my grandfather: his first ever hat," she says. "I wore it everywhere because it was so perfectly made and even after all those years you could feel its quality and soul. I wanted to get a similar hat in a vibrant colour but I couldn't find one."
She contacted the factory in Moravia, Czech Republic, that made her grandfather's hat in the 1920s, with a view to starting her own business. The result is BySju, which launched in 2014 and produces brightly coloured fedoras and trilbies, including this cobalt number from the current collection, Shapes.
bysju.com
16.
Best new shop
Mohawk General Store (USA)
Kevin and Bo Carney had two babies in the space of one week. Their newborn boy, Bowie Jin, arrived just three days before the fourth Mohawk shop opened its doors on Main Street in Venice, Los Angeles. "Bo hasn't seen any of this," says Kevin of what they're calling Mohawk West, which joins two shops in Silverlake and one in Pasadena.
Step inside and it's a calm space with a curious mix of far-flung and homegrown fashion and objects. Japanese, Italian, Belgian and American brands come together in a California-friendly collection. For men that means T-shirts from Officine Generale, knitwear by Barena and Dries Van Noten trainers; for women there are quirky jackets from Jacquemus, Breton tops by Comme des Garçons Play and Acne poplin shirts. "We are not selling out-there pieces. It's easy to take any of this and put it all together in your own way," says Kevin.
The thinking behind the selection is year-round fashion, the more seasonless the better, which is a challenge when most fashion brands categorise collections by spring/summer and autumn/winter. "In California you don't know when you're going to be in the desert, on the beach or inland," says Kevin. "It can be warm in December. Here by the beach in the morning, people are in shorts, down coats and Ugg boots – but we're going to try and change that."
Kevin is the epitome of the Mohawk man. To go with his salt-and-pepper stubble, he is wearing a Japanese Onsen cardigan/robe he designed for the Mohawk in-house brand Smock, the ties hanging loose around his waist. He designs the menswear, Bo the womenswear, and it's seen such impressive growth that there is a standalone shop in the pipeline.
The duo started their mini-empire in 2008 when, freshly married, they stumbled across a space on Mohawk Street in Echo Park, where they lived. They hatched a plan to open a shop stocking the local brands and artists that interested them.

Both had industry experience: among other things, Kevin had studied shoe-making at New York's Fashion Institute of Technology and launched two labels (both now defunct); Bo attended fashion business school in Milan.
Their Mohawk Street discovery came just as the effects of the financial crisis hit the US. Could the timing have been better? "No, it was great for us," says Kevin. "People needed a relief from the negativity. They went from buying huge amounts of cheap things to small amounts of special things. Which was great because everything we stock is special."
Alongside a stellar clothing selection, their newest destination has another attraction: a garden. "It's our desert by the sea," says Kevin who, with the help of Terremoto, a landscaping outfit based in Echo Park, brought in different cacti and prehistoric aloes, and a carpet of loose pebbles. In the yard will be a coffee shop, Cactus Farm Coffee, with a smart hi-fi system, co-working benches, succulents and cacti for sale, and a fire pit for events.
"I always thought of Mohawk General Store as an extension of our living room," says Kevin. "We live in a craftsman house that is mid-century inside with paper lamps and Japanese details. I've tried to replicate the feel in this store." Inside Mohawk West, homeware is displayed in mid-century cabinets, while lamps are by Santa & Cole. The cubicle curtains are made using undyed cloth by LA artist Adam Pogue and there are sculptures by Japanese artist Ryosuke Yazaki.
On the horizon is the standalone Smock shop, which should open in Silverlake next year, with one in New York to follow. In the future the Carneys would like to take the "hi-fi, wi-fi, cacti" coffee-shop concept to Tokyo, London and Paris. However, for now they are reserving Mohawk for Californians.
mohawkgeneralstore.com
What we'd buy from Mohawk:
Ann Demuelemeester jacket
An oversized jacket with exaggerated proportions. This is the first season that Mohawk has stocked the Belgian brand; it is selling the recently launched Gris collection, which takes the designer's classic pieces and reinterprets them in linens and lighter fabrics.
Smock Onsen cardigan
The Onsen cardigan, a Japanese-influenced short robe, is well suited to the beach, pool or summer strolling. The cotton knit is a loose knot, allowing air flow, and is Kevin's attempt to get men who dress in a T-shirt, shorts and flip-flops out of that habit.
Dries Van Noten slip-ons
This classic footwear has been reworked by Dries Van Noten (Kevin and Bo's favourite designer) in luxury materials – ponyhair and leather – in "the way only Dries can do", says Kevin.
Serax cactus vase
Made by the Belgian homeware company and created by its in-house designer Marie Michielssen, the slip-cast saguaro vases bring a flavour of the desert into the home.
Jan-Jan Van Essche pillowcases
The Belgian designer has been a big hit in Mohawk for his womenswear. These pillowcases take the scraps of fabric that are often discarded and turn them into a useful item. The cases are produced in small quantities and woven by hand.
17.
Roman flair
TL-180 (Italy)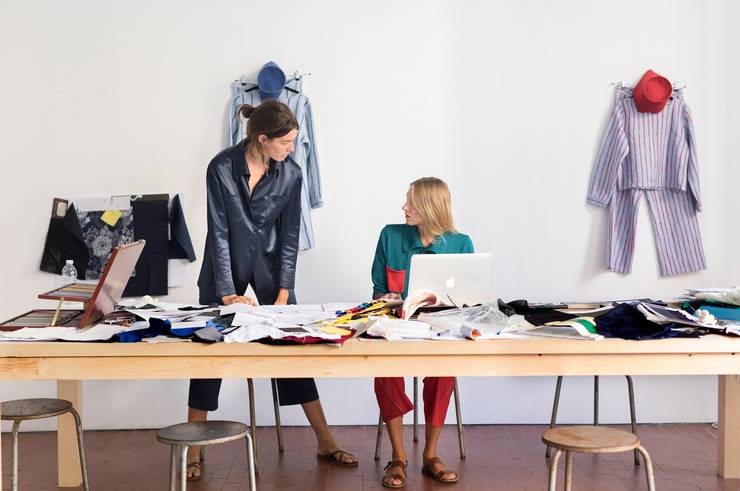 After seven years of designing quirky yet elegant bags, t l-180 has made the jump into clothing with a women's collection that takes inspiration from The Color of Pomegranates, a dreamlike 1969 film by Soviet writer and director Sergei Parajanov. tl-180 is Antonine Peduzzi and Luisa Orsini (pictured, Peduzzi on left). The pair met when 18 in Rome, where Peduzzi later studied architecture and Orsini learned about fashion design. Inspired by an exhibition of the art of Anselm Kiefer, they ended up creating their first design – almost by mistake. "It was a real artistic connection between us," says Peduzzi.
For their debut ready-to-wear collection the pair, who are still based in Rome, eschewed the usual approach of showing in Milan or Paris. Instead they held their first catwalk show in a theatre in Tbilisi during fashion week in Georgia. "We wanted to do something open, fresh and not contaminated by the rules of what's cool and what's not," says Peduzzi. The collection can be found in shops such as Degli Effetti in Rome and Tomorrowland in Tokyo, and includes silk pyjama sets, metallic dresses and outerwear, and bell-sleeved blouses. Several pieces incorporate teka, a traditional waterproof wool-fibre hand-woven in Georgia. The same wool was used to create a giant lunar backdrop to the runway show. Parajanov would have been proud.
tl-180.com
18.
Shopping neighbourhood
Conde Duque (Spain)
A handful of top shops draw foot traffic into this quiet enclave of Madrid. Pioneer Goyo Otero opened his menswear shop Sportivo in 2001, bringing loyal customers from his former retail gig; some admitted to discovering Conde Duque for the first time. Sixteen years later they keep coming back, lured by labels including Barena, A Kind of Guise and Sunspel. A peerless eye for quality makes Otero a trustworthy fashion leader. "When considering a new brand I look at who's behind it," he says. "Every good brand takes time to gather momentum; if I trust their vision I will support them."
Nearby, Óscar Gala and his son Carlos are replenishing the eclectic racks of Mini, another menswear spot. A prescient trend compass means hard-to-find items from Raf Simons, Acne Studios, Our Legacy and Engineered Garments are joined by up-and-coming labels from Tokyo to LA. Gala opened his second shop, Teen, last year, stocking womenswear from Kitsune, Comme des Garçons Play and several South Korean brands. "Conde Duque's offbeat beauty has withstood commercial forces – it's why I moved here," says Gala. Other boutiques such as footwear-focused Duke and The Polar Company further enhance the barrio's independent credentials. The clutch of names splashed across the district's shopping bags serve as a reminder that a few retailers still get their fashion recipe right.
condeduquemadrid.es
19. 
Purchasing power
Buyers X 3 (Global)
1.
Marco Siracusa
Masons, Melbourne
Masons is a new luxury menswear store in inner-city Melbourne that stocks cult under-the-radar brands as well as global behemoths: Ami, Brunello Cucinelli and Junya Watanabe all feature. The sprawling space includes a whiskey bar and a service for fitting and tailoring.
What are your best new finds?
We look for brands with a unique aesthetic: OAMC combines streetwear with soft tailoring, Alyx clashes fetish themes with high-performance gear and Ambush creates unisex statement jewellery that plays with rebellious rock and vintage Americana.
What's your take on Australia's fashion and retail scene?
Australia is becoming a strong force across the luxury, sartorial and streetwear scenes. We have a growing number of local talents rising to the challenge of working internationally, and global brands wanting space here.
What's your buying schedule?
We buy four times a year and travel to Italy, France, Japan and London. We also attend the Paris and Milan fashion weeks.
How do you deal with the differences between the northern and southern hemispheres?
International brands have become more accommodating with deliveries by introducing pre-collections and earlier delivery timeframes. This in turn allows us to provide clients with relevant in-season collections.
masonsofficial.com
---
2.
Nicolas Volckrick
Centreville, Brussels
Since its inception three years ago this shop has brought international streetwear to Brussels' Dansaert district. Its founders take pride in predicting brand comebacks.
How do you stand out?
We take risks and have a good eye. Of course we follow trends but you must be ahead of them too; we brought Champion sweatshirts over from London more than two years ago. It's bittersweet to see that everyone's stocking them now. Hi-Tec sneakers [from the UK] dropped off the radar for a long time but now we're their first Belgian stockists. I think many big names are coming back.
What is the secret for coming up with a successful bricks-and-mortar venture?
Don't be too exclusive, vary your price range and pay attention to all types of customers. And don't ignore your online presence: after the attacks in the city last year, visits to our store dropped – our online shop saved the day.
Why do you mostly stock international brands?
The Dansaert area is famous for its Belgian designers so we wanted to introduce people to brands like Stone Island from Italy, Japan's Nanamica and our latest discovery: New York's Aimé Leon Dore. We carry clothes by Arte Antwerp. We haven't been able to convince Raf Simons yet!
centrevillestore.com
---
3.
Greg Lellouche
No Man Walks Alone, New York
Greg Lellouche is the founder of the New York-based online men's retailer No Man Walks Alone (nmwa). With the e-commerce scene awash with hard-to-navigate sites, it stands out for its careful selection of tailored and casual menswear with brands such as Kaptain Sunshine and La Portegna.
How do you approach the presentation on your site?
We provide as much information as possible because it's important that customers know why we bought the product for the store. We take pictures and include close-ups and shots at unusual angles [such as inside-out] for a sense of texture.
What menswear shifts have you been noticing?
We've seen an increasing desire for more casual takes on the suit. Camoshita does this really well.
What is one of the more unusual aspects of being online?
We love how some customers sate their shopping appetite and still keep a happy marriage. We've held purchases in the office for in-person pick-up, shipped to the local UPS store to avoid boxes showing up at home…
Who are the pickiest shoppers?
Californians love to return things. I'm not sure if that's a cultural thing but their return rate is always way ahead of anywhere else. We still love our Californian customers though.
nomanwalksalone.com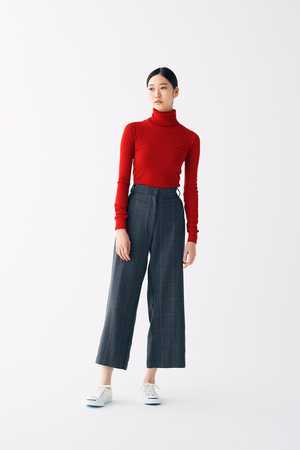 20. 
Sustainable style
Caves Collect (Australia)
Johanna Howe and Sarah Russell believe fashion is about buying less but better. Since founding their brand Caves Collect in Melbourne in 2014, the duo have championed quality materials (from Italy, Japan and New Zealand) and sustainable manufacturing. Their aesthetic is designed to stand the test of time: think loose-fitting trousers and merino tops. "We carry a huge responsibility so we are extremely considered in what we add to a saturated market," says Howe. "We are working towards a new future of clothing consumption that respects everyone in the supply chain." All clothing is made in Melbourne and sold only through the online shop, allowing careful growth.
cavescollectstudio.com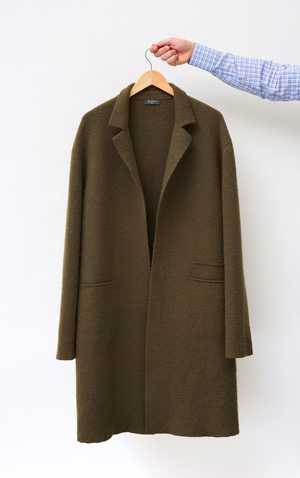 21.
Cool new look
Berluti (France)
Haider Ackermann's debut collection as creative director of Berluti was a standout among the autumn/winter 2017 runway shows. He brought a sexy, slouchy swagger to the label and this super-soft, virgin-wool coat epitomises the look: sumptuous, oversized and insouciantly cool.
berluti.com
22.
Colourful collaboration
Ichizawa Hanpu x Trunk Clothiers (Japan/UK)
This natty cotton-canvas tote – in navy, olive and sunny yellow – is a collaboration between Kyoto bag-maker Ichizawa Hanpu and London retailer Trunk Clothiers, a partner business of monocle. Each bag has a long strap and a deep pocket, and is handmade by a pair of craftsmen: a master sewer and an apprentice.
trunkclothiers.com; ichizawa.co.jp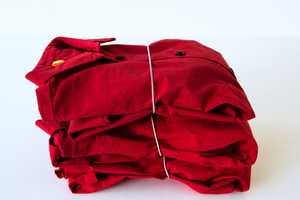 23.
Aussie stars
Man-tle (Australia)
From a studio in Perth's suburbs, husband-and-wife team Larz Harry and Aida Kim create brightly coloured menswear that is lapped up by shoppers in Tokyo and London. They founded Man-tle in 2015 soon after relocating to Perth (Harry's hometown) from Tokyo. Many of their products – coats, overshirts and trousers – are coated in paraffin wax, which gives them a stiff texture that softens over time.
"Paraffin has long been used to windproof fabrics but we chose it for the texture it lends to the cloth," says Harry. The duo have Japanese connections – they manufacture there and are stocked at United Arrows and Arts & Science – but enjoy designing from Perth. "Being separated from the noise of bigger cities lends clarity to the way we think."
man-tle.com
24.
Heritage comeback
Velva Sheen (USA)
These pocket T-shirts come from Velva Sheen's recently revived "authentic line". Founded in 1932, the Cincinnati sportswear company produced T-shirts and sweatshirts for the US military and universities before going bankrupt. California-based Japanese firm Topwin bought the trademark in 2009 – and now it's big in Japan.
topwin.co.jp
25.
Unique approach
Franklin Tailored (Japan)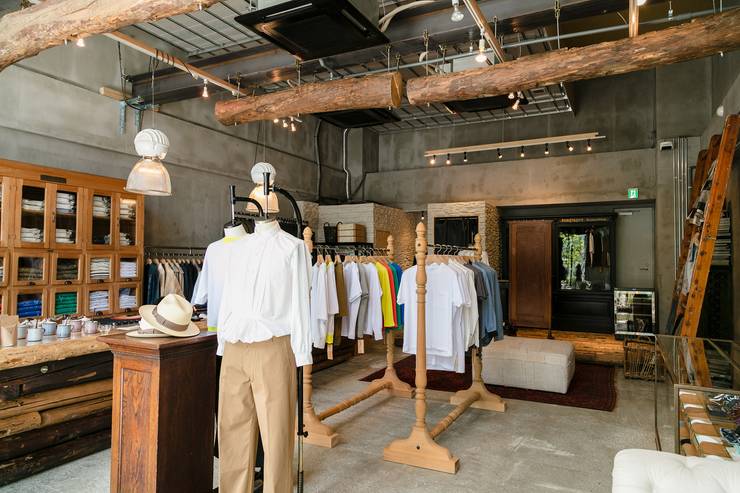 Through word of mouth this Tokyo menswear label has drawn hardcore fans for its attention to detail and contemporary take on tailoring, workwear and military styles. "The level of Japanese craftsmanship is very high but nobody is preserving these skills," says founder Shuji Itai. He started his brand in 2011, aiming to raise the quality of the country's craftsmanship. Itai works with elderly tailors and kimono-makers; he avoids putting orders in when factories are manufacturing for other brands. "I have no concept of collections: I commission factories when they have time to spend," he says. His bestselling organic cotton chino is hand-sewn by one person. For suit fabrics he asks Japan's top wool company to make oil-spun yarn. "I make no compromise on fabric, sewing and patterns."
franklin-tailored.tokyo