Watches / Global
Give them a hand
The modern luxury watch: a thing of beauty that must stay timeless but not be stuck in a time warp. It's an ever-evolving balancing act, as the people behind Swiss watchmakers Raymond Weil, Chopard and Vacheron Constantin tell us on the next page. For them, keeping watch on new technology and markets is just as important as making sure heritage and modernity go hand in hand.
Q&A 
elie bernheim
CEO, Raymond Weil
Geneva
Founded in 1976 in Geneva, the luxury Swiss watchmaker Raymond Weil has long asserted its stake in a competitive corner of the market – aggressively priced but known for quality over mass-market appeal. Elie Bernheim, the company's 36-year-old ceo, took the helm from his father in 2014. His goal, he says, is to maintain the family legacy, while broadening the company's appeal, particularly to a younger, more affluent audience (recent collaborations with the Gibson guitar manufacturer and the estate of David Bowie will help that, he says). But for a sector stung by the scramble for consumers in Asia and the economic tumult in the region that has followed over the past five years, maintaining a cool-headed approach to growth, in a shifting market, is key.
Monocle: In which direction have you tried to take Raymond Weil since becoming CEO?
Elie Bernheim: I feel very proud to have taken the reins of the family company. I'm sure you've heard the phrase about being the third generation of a family business: the first one creates, the second one consolidates and the third one destroys. I don't want to be that kind of generation, so I have my own style of leadership. I'm young – I was 33 when I took over – so dynamism and energy were two key values that I wanted to give to the team. My duty is to keep the visions of my grandfather and father alive but it's my turn now to develop a more aspirational image.
M: Where does the company see its biggest market for growth?
EB: My strategy is to reinforce our market share and to maintain a level of growth that is sustainable. Continuity and consistency are the key factors of success for me. We have a presence in 80 countries. But Japan, for example, was not part of it. Japan is a key market for the watch industry – the prize. We have just opened a distributor there and, after a few months, the signs are very encouraging. My grandfather and father loved the Middle Eastern market so it's my responsibility to keep growing there. But we are fully aware that the US is our number-one market in the world and our priority is to make sure that our share there will never be grabbed by anyone else.
M: Raymond Weil recently unveiled its first in-house watch movement. Why was that important for your company?
EB: Designing our own in-house movement was an important message to send for the company. It's a tribute to the past expertise of the brand's horological know-how and a symbol of the future direction of the company. And we're selling it at a very aggressive price (€1,300); it's a good place for our company to be. If you are looking for an affordable Swiss watch then it's not so easy. At our price range we are definitely one of the key players in the world.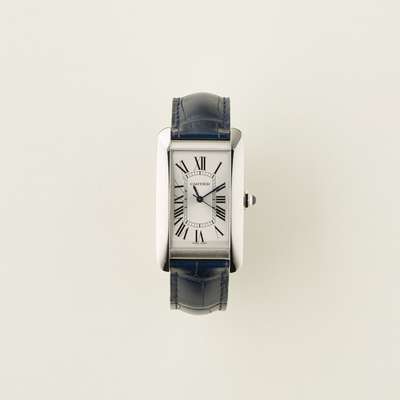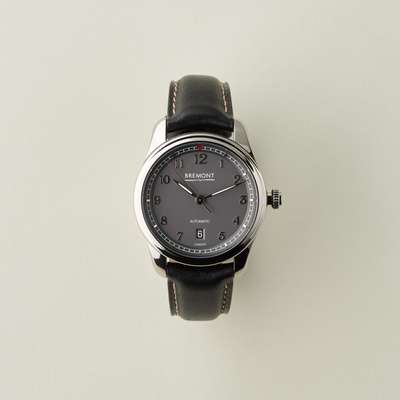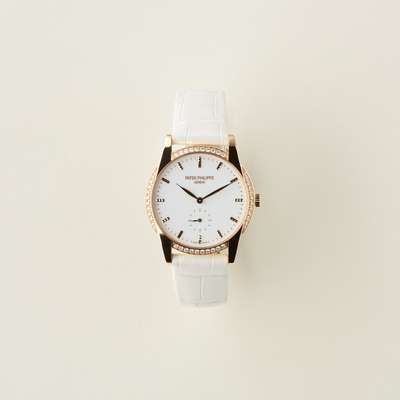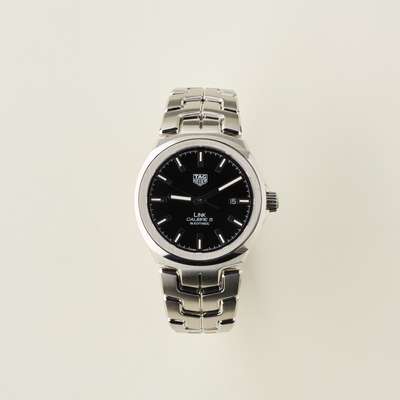 M: What's the outlook for the brand?
EB: I'm optimistic about the future. But I do not expect huge growth in terms of turnover in the US in the next two to three years – constant growth but not big growth. We are launching a very nice skeleton piece in our Maestro collection at the end of October or early November. I'm confident about our brand development. The numbers that we have in the UK, for example, are very encouraging and satisfying. For me it's the right indicator of where we are in the market. It's the cherry on the cake.
---
Q&A
Caroline Scheufele
Co-president and artistic director, Chopard
Geneva
Caroline Scheufele is the daughter of Karl and Karin Scheufele, who bought Chopard in the 1960s and transformed it into what is today: an international brand in the luxury watch-and-jewellery sector. Caroline and her brother Karl-Friedrich are the co-presidents of the brand. As artistic director, she looks after ladies' watches and Chopard's high-end jewellery collection.
Monocle: When it comes to design, it seems Chopard is really pushing itself to be more experimental than the rest of the industry. Is that your aim?
Caroline Scheufele: On both the men's side and the women's, we're looking to reach a younger audience. We do respect history and we have the more classical collections such as the luc, for example. But lots of luxury brands don't know how to appeal to the younger market; they are on the map now and we need to cater to them. If you reach them, then later on they might buy more classical pieces; and they might bring their parents along with them too.
M: You have championed the use of Fairmined gold in many of your watches and jewellery. Why is that?
CS: We started using Fairmined gold about five years ago. We're a Swiss brand and Switzerland is at the forefront of the movement to be more sustainable and ethical; also, we're a family-owned company, so it felt like the right direction for us. At the end of the day, when you're buying something for a lifetime that you might end up passing on to your children, the ultimate luxury is knowing that something has been made properly and ethically. I would love to see other brands following what we're doing but, so far, there's a big gap between talking and acting.
M: What do you have coming up that we should look out for?
CS: Construction of our new London flagship on Bond Street is ongoing and we hope that it will be open in early 2018. At the end of October we'll be launching on Net-a-Porter – again, this is about connecting with a younger audience who don't just shop in boutiques.
---
Q&A
Christian Selmoni
Style and heritage director, Vacheron Constantin
Geneva
Vacheron Constantin was founded in 1755, making it the world's oldest continuously running watch manufacturer. Christian Selmoni has been at the company since 1990 and this year was tasked with overseeing the design team and ensuring new models stay true to the brand's history.
Monocle: How do you judge the pace of evolution for such a historic brand?
Christian Selmoni: It's a narrow path. On one side we have this great heritage; on the other, we need to make sure our creations are contemporary and we are very concerned about implementing the latest technologies. We want to create watches you wear now and for the next 50 years.
M: How many years ahead of yourselves do you work?
CS: Our lead time from first sketches to final presentation can be around 18 to 24 months. On more complicated watches, such as the Celestia, it's five years. It is a long run and this is why it is important for us to be faithful to our heritage – to maintain this balance between tradition and modernity.
Analyst's view
René Weber, watch-industry analyst at Vontobel bank, Zürich
After two years of decline, the first half of 2017 saw some improvement in sales for Swiss watches globally. In Hong Kong, still the most important market for watches, we've seen a normalisation of inventories at retailers, including some of the big watch specialists such as Hengdeli, Oriental and Emperor. Remember that Richemont bought back around chf250m (€220m) of watches from retailers during the bad years. So this should really help sales. The other big factor is that Chinese tourists are returning to Europe, the continent where one third of Swiss-watch exports end up. Last year terrorist attacks scared Chinese visitors off; now they're returning. We've seen watch exports increase 20 per cent in mainland China as more Chinese buy at home. So we're forecasting growth of around 1 per cent for 2017 and then 4 to 6 per cent for 2018.