Observation 1 / Germany
Keeping it reel
In a vast archive deep in the Black Forest we meet the men charged with safeguarding German history.
Michael Peldt is one of the people tasked with guarding the safest place in Germany, and he checks on it every two weeks. The employee of a private security firm, he will drive through the bucolic landscape of the Black Forest, past the village of Oberried, and continue through dense woods until he reaches a metal gate in the side of the mountain. Then he'll take one of the old bicycles leaning against the wall and pedal down the 680-metre-long tunnel, which once fed into a silver mine. Even in the summer he'll make sure to bring a coat because the temperature inside the mountain is a steady 10c. Finally, Peldt will reach two pressure doors built to withstand a strong bomb blast. He'll unlock them and proceed to inspect several rows of metal cylinders.
This underground hideaway is called Barbarastollen and it's Germany's cultural life assurance. The vast archive stores 32,000km of 35mm microfilm containing some of the country's most important documents, including a papal bull by Pope Leo X threatening Martin Luther with excommunication, the building plans for Köln Cathedral and the text of Germany's Basic Law.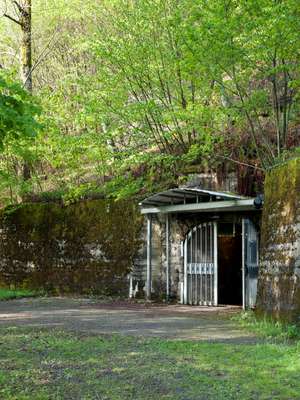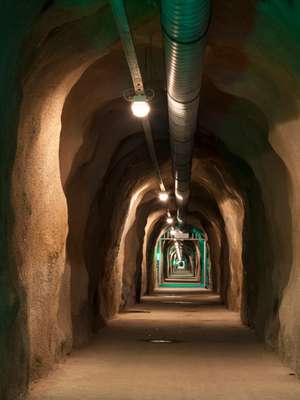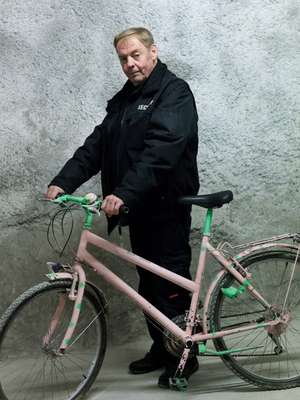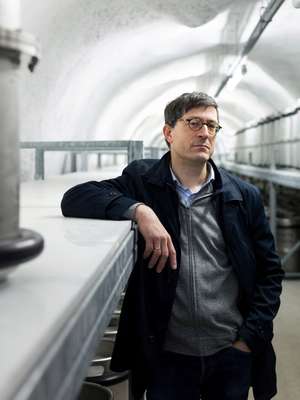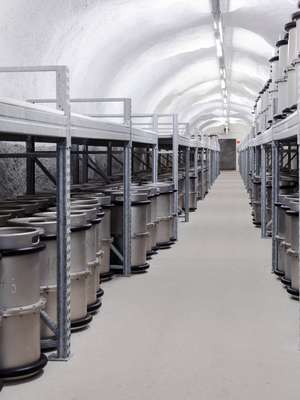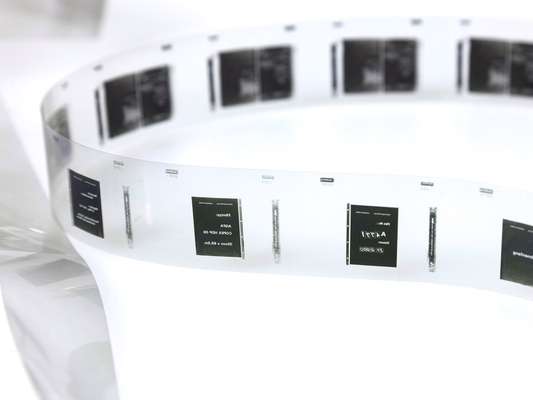 Barbarastollen is Europe's largest such archive and can withstand earthquakes and nuclear weapons. "If something happens we'll close the entrance and wait for better days," says Bernhard Preuss, Germany's commissioner for the protection of cultural goods. "And maintenance only costs us €35,000 per year."
More than 40 years ago Anton Hofmair helped develop the archive's metal barrels, which hold 21km of film each; his Munich company prepares all film for storage to this day. "What we're storing here will last 1,000 years," he says confidently. That's why the federal government decided to store the documents on microfilm, which can be read only with a magnifying glass; after all, who knows what technology we'll use a millennium from now?
The Barbarastollen was set up in West Germany in 1975. But "they did microfilm archiving quite well in the gdr", says Hofmair, meaning that material could be added to the existing archive after reunification. The federal government pays roughly €3m a year to turn documents into microfilm. "We don't decide what's culture," says Martin Luchterhandt, who is state archivist of Berlin and chairman of the phototechnical committee. "Our criteria are age, rarity and singularity."
The archivists decided to store entire documentations rather than single pages to ease the work of future researchers, he says. That's the reason there's nothing about German reunification in the archive yet: the documents are too scattered. "We don't archive events and we can only archive what's on paper," says Luchterhand. He also jokes that there's a reason there's nothing in the archive on Hertha Berlin, the football club he supports: "What goes in should be relevant for all of Germany."