Performance wear / Zurich
Making it
The Swiss duo who use their intricate technical knowledge of performance fabrics to streamline the design‑to‑manufacture process for fashion brands. 
What makes a raincoat waterproof? How can a lightweight jacket protect against the wind and keep you warm? For young fashion brands and established outerwear companies alike, understanding technical materials is critical – and Thomas Deutschenbaur has the answers. In the studio of Development Never Stops (dns), a fabric-development firm in the suburbs of Zürich, machines whir as he looks over some of the prototypes he has created, including sweat-resistant T-shirts, army uniforms and high-performance bodysuits designed to withstand the most brutal conditions on Mount Everest.
"We started as a design studio but, from the beginning, we were much more than that," says Deutschenbaur of the venture he founded with Marcel Geser in 2009. The Swiss duo, who are longtime friends, had similar backgrounds. Both worked as tailors before moving into performance-wear: Geser co-founded a premium skiwear brand while Deutschenbaur oversaw design and production at Swiss outerwear brand Odlo. But they became frustrated by the process of working with factories. "There were huge differences between what we sketched and calculated on paper and what was later realised in the first runs of production," says Deutschenbaur. "We wanted to ensure the ideas that fashion brands had matched the final products."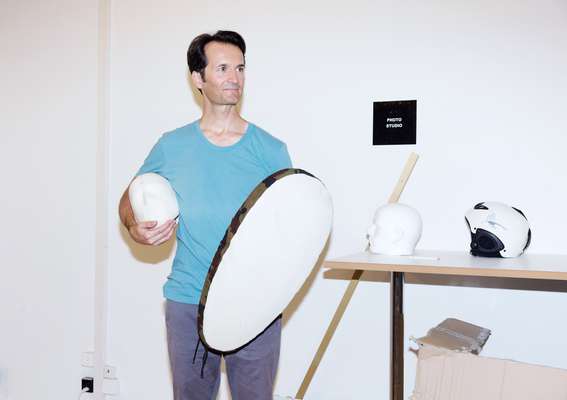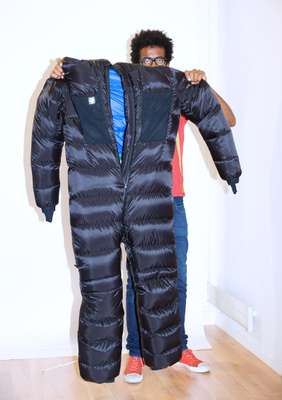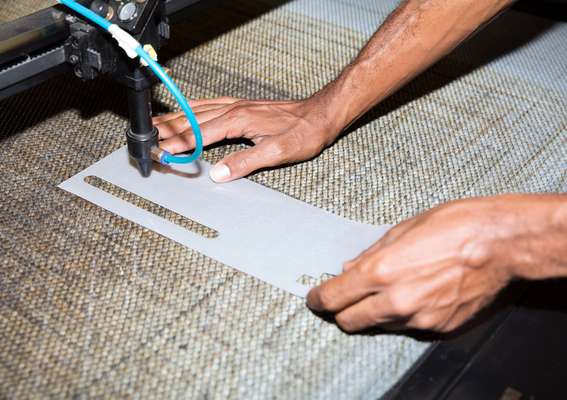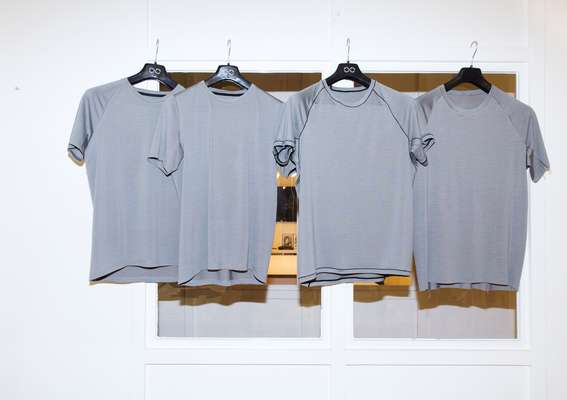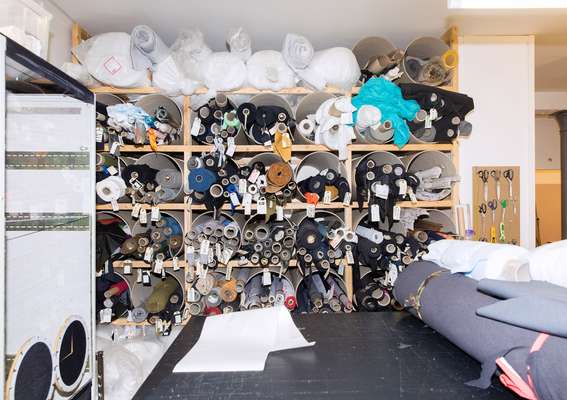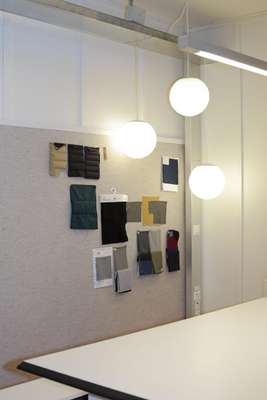 Their experience in the industry meant they knew a network of manufacturers across Europe and Asia, in fashion powerhouse cities including Milan and Paris. Attracting clients, however, was tougher. "The first businesses we pitched to didn't really understand what we wanted to do and how we could help," says Deutschenbaur. "When we showed potential clients that we also had the machinery to produce the prototypes they would usually get from manufacturers, they realised how we could support them in developing new products."
The services that dns offers now are manifold. Deutschenbaur and Geser are adept at everything from designing to pattern-cutting, welding to gluing. Most importantly they are experts at working out what technical fabrics will work best for a particular item. A brand might come to them with a design – or vague idea – for a puffer jacket, asking what material it should be made from. After advising on fabric options (and possibly styles too), the duo and their team of 10 knock up prototypes. "You could say that we're the bridge between manufacturer and brand," says Deutschenbaur. "We will not be the ones making the bulk order but we're the ones advising which fabric to consider."
They are also financial consultants, suggesting the best and most cost-effective production options. And they are thriving at a time when the market for performance wear is booming. For both young and established brands, choosing the best solutions – such as which fabrics and coatings to use – can be overwhelming, with countless production methods and new technologies launched every week. What used to be sewn and waxed is now chemically bonded and coated with nanoparticles. dns shows brands the way.
Because the studio possesses the same state-of-the-art sewing machines and laser-cutters found in large-scale industrial production, it can conjure samples in a short amount of time – a process that is often a drawn-out affair between designers and factories. The firm's greatest asset is that its close relationships with manufacturers enables it to keep up with hot products. "We have a personal relationship with every fabric-maker we work with, including Swiss company Schoeller and specialised firms from Bavaria," says Deutschenbaur. "We usually receive the latest products first."
Initially all their customers were Swiss but today the client list is truly global: celebrated outdoor brands such as The North Face, Falke, Gore and South Korean label Black Yak; sportswear brands including Adidas and Head; plus defence departments and healthcare outfitters.
The pair want to expand but are conscious of stretching themselves too thin. "We're happy with the quality we can deliver but we're keeping our eyes open, especially in Asia. But we can't picture ourselves going further into the production side of things," says Deutschenbaur. He picks up a recent project, an elegant coat for Swiss fashion label Qwstion. Made from organic cotton but also waterproof, it is an example of the studio's work at its best. In the coming months they will release an in-house collection under their own name. But for now they are a crucial, silent force in a loud and proud industry.