Observation 2 / Netherlands
Material world
A firm in a small Dutch town is dressing the women of west Africa – and business is better than ever.
The Dutch town of Helmond is so small that even Dutch people struggle to point it out on a map. In west Africa, however, it is renowned for its fabrics. They come from Vlisco, a company that's earned the nickname "Africa's Chanel". A staggering 90 per cent of Vlisco Group's annual €225m turnover is generated in west Africa through sales of Wax Hollandais, a double-sided, wax-printed cotton.
Business started booming in 1876 when batik fabrics meant for the Indonesian market were sold from ships during stopovers at west African harbours. "Reduce the birds and tree branches, emphasise the elephants," Vlisco founder Pieter Fentener van Vlissingen Junior noted at the time. The fabrics became even more colourful as the Dutch designers took inspiration from Mondrian, Gauguin and Picasso.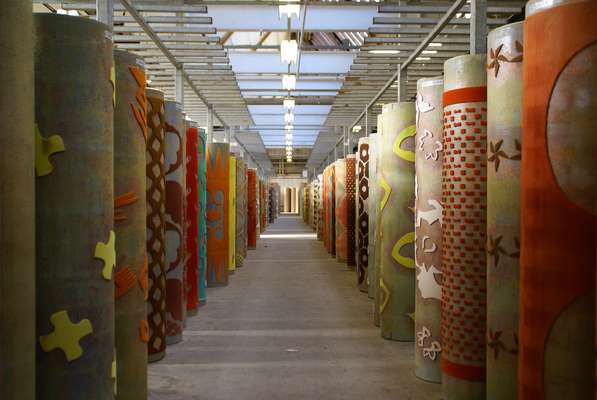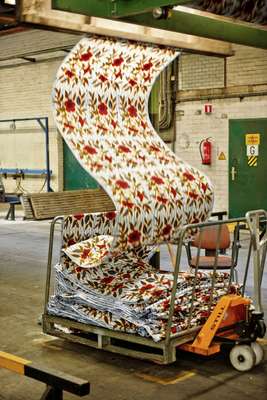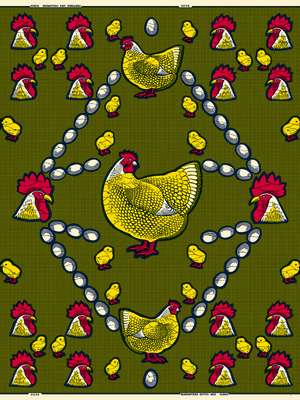 It emerged that the women buying the stock were using the fabrics to communicate. A print with one bird in a cage and another flying out? It translated to, "If you don't take this marriage seriously, I won't either." A hen surrounded by eggs? "I wear the trousers in this family." Six ignition plugs? "I can afford a car" (or, more scandalously, "I can handle six men").
Since the 1930s, Vlisco has dominated the market for affluent Africans buying fabrics. The company has flagship stores in Accra, Cotonou, Lomé, Abidjan and Lagos. However, most of the fabrics are traded in local markets. Take Togo, where the saleswoman Dédé Rose Creppy helped crown an entire generation of female merchants. As the most successful saleswoman in Togo – she was the first person in the country to be able to afford a Mercedes (now she has five, as well as an apartment in Lyon) – she goes by the name Nana Benz. The younger saleswomen call themselves Nanettes.
As Vlisco ships fabrics accompanied only by a number, it's up to the local salespeople to name them, sometimes after everyday items or current events, such as "Michelle Obama's Handbag" (referring to the bag she wore on a visit to Ghana) or "Kofi Annan's Brain" (a fabric that came out the day he gave a speech in New York).
The team in the Netherlands produce 150 designs each year and regularly meet with traders to exchange ideas. Not only do they have to beat Chinese counterfeits, they also have to be careful with what they print: "The patterns serve regional tastes," says Zara Atelj, Vlisco's creative director. "In the Islamic north of Nigeria, for example, we can't show animals, specific motifs or crosses." Writing is usually taboo, one exception being a fabric with the alphabet, which means "I can read and write."
Vlisco's archive boasts 300,000 textiles and it's not just the people in west Africa who embrace the fabrics: the company's cloths have been used by designers such as Junya Watanabe and Jean Paul Gaultier. "Not all designers ask though," says Atelj. "Some houses just copy the prints." Yet copycats should take care: their choice of print might just end up broadcasting an unintended message.