Retail Survey 02 / Global
On the market
In the past year the retail landscape has benefited from discerning rethinks, ambitious new concepts and smart shopping solutions. Here are our picks.
Smartest Rethink
The Deli Co
Melbourne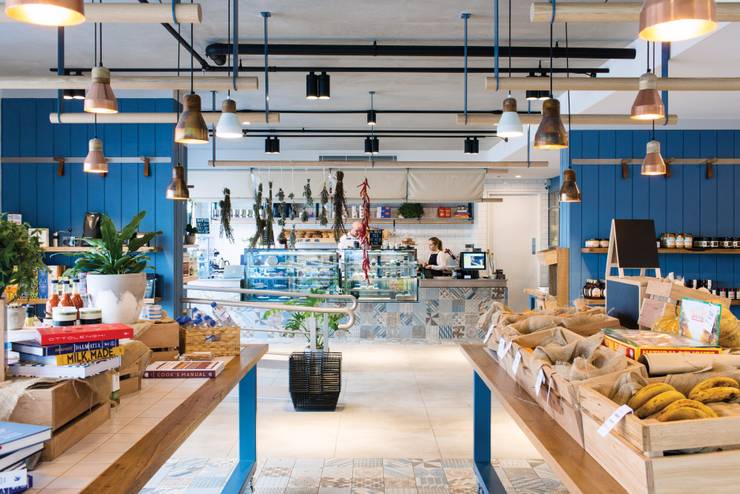 The sound of clattering cups and cutlery fills the air as Ben Logan moves through his newly opened business in Highett, 16km south of Melbourne's cbd. The venue's floorspace is split between two areas: in one room is a café called am pm; in another is The Deli Co, an organic grocery store serving everything from locally produced jams to free-range eggs from wholesaler Holy Organics.
Logan got the idea for the business when he noticed a surge in residential development in Highett. He enlisted the backing of five partners, found a space beneath a newly built apartment block and set to work. The business has taken off but The Deli Co is only the start of his ambitions.
"We want to become like room service for the surrounding apartments," he says. "Our goal is to find an offsite preparation facility and sell pre-made meals that can be ordered via a smartphone app."
thedelico.com
Top Tenant
The Aesthetic Union
San Francisco
Despite technology ruling the roost in San Francisco these days, there's still a prominent community of makers and designers in the city. And one of the best examples? Stationer and printmaker The Aesthetic Union.
It was never owner James Tucker's intention to run a shop. But after being scouted by revered West Coast brand Heath Ceramics in 2013 – which owns the space and has its tile studio here – he set about turning his side gig of printmaking into a successful bricks-and-mortar retail space.
theaestheticunion.com
Simplest Direct-to-consumer Concept
Moving Shop
Italy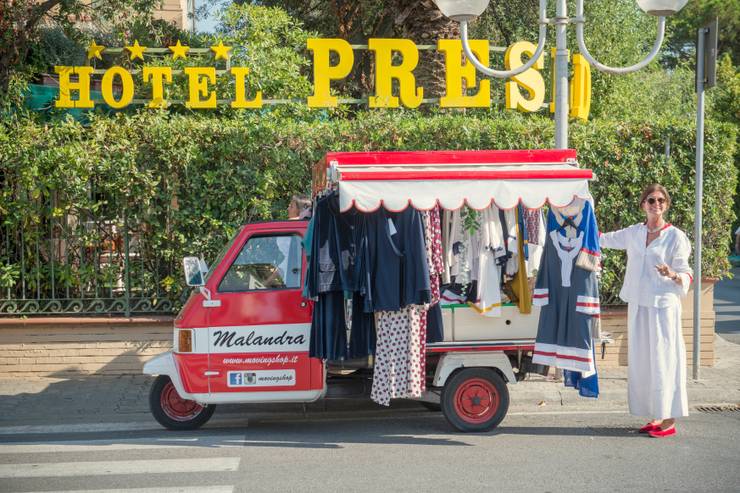 Moving Shop was created by Milan-based entrepreneur Valeria Ferlini, based on a simple idea she had in 1999: why not sell her wares from a Piaggio Ape car rather than a bricks-and-mortar space? Ferlini had been selling clothes that she had designed herself from inside a shop on Milan's Via Montenapoleone for six years before she bought her first Ape. As she started parking in Italy's summer tourist hotspots she realised that sales of her fashion line were rising. Now, via her company, she also provides cheerful Apes for other brands on the lookout for an uptick in sales.
movingshop.it
Most Creative use of Space
Starfield Coex Library
Seoul
Coex Mall in the Gangnam-gu district of Seoul is one of Asia's biggest underground shopping centres. But as visitor numbers declined, owners Shinsegae Property (a subsidiary of South Korean conglomerate Shinsegae Group) did something radical with an empty atrium: they transformed it into Starfield Library.
The night before it opened this year, employee An Suekhwan was there till 03.00. Five hours later he came to work and was overwhelmed: a beautiful open space had been created, combining the openness of an atrium with the peace of a library. It is now full of readers. Thousands of people pass through every day, using the wi-fi and picking up reading material. It wasn't cheap: costing krw6bn (€4.5m) to build, it will require at least €225,000 a year to maintain. But if anywhere is going to be good at balancing the books…
coexmall.com
Most Welcome Newcomer
Utilitario Mexicano
Mexico City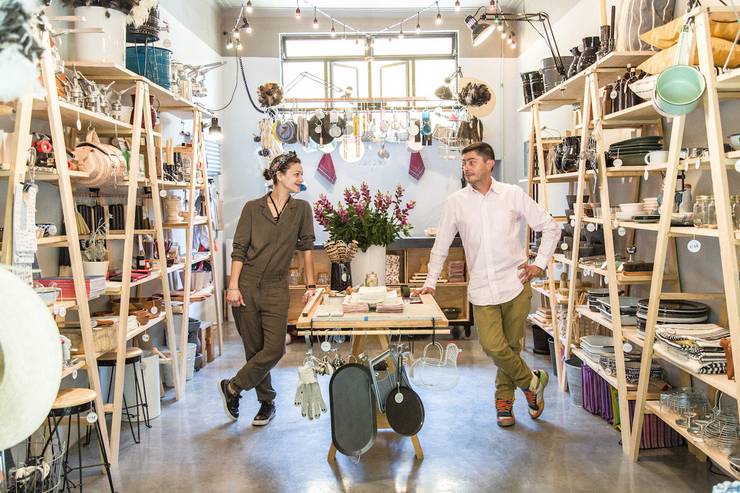 Husband and wife Enrique Arellano and Libia Moreno, designers by trade, would pick up homeware gems at the city's markets for fun. After leading the restoration of the 1920s Barrio Alameda building, the pair took a space in the art deco structure and turned their pastime into a retail business, opening their first shop in 2015. There are now three Utilitario Mexicano outposts, including the new flagship in Juárez, selling about 1,000 household objects, all purchased from local craftsmen. "Each one has its history and was built to last," says Arellano.
utilitariomexicano.com
Food Retail Concept 01
David Jones
Bondi Junction, Sydney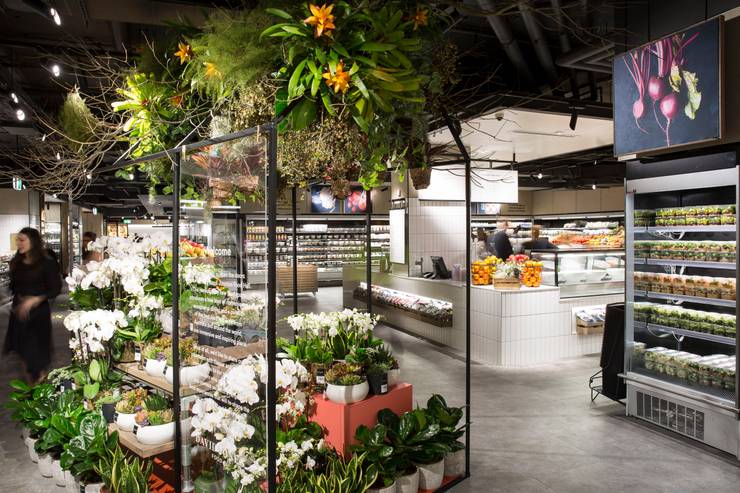 Department-store giant David Jones is home to Sydney's best large-scale food hall, which has been a magnet for food-lovers for generations. Owned since 2014 by South African retail group Woolworths, David Jones has committed to spending au$100m (€67m) over three years on rolling out and refurbishing premium food offerings across its stores. In August the first of these new spaces opened in the company's Bondi Junction venue.
The ground-floor food hall, overseen by 140 staff, is a grand celebration of fresh food; it hosts a butcher, fishmonger, baker, cheesemonger, deli and fruit-and-vegetable counter. A wine-and-spirits section and a florist round out the offering, while there are also dining options including a juice bar, restaurant and café developed in partnership with chef Neil Perry.
The retailer has also launched its own food brand: David Jones Food. The line includes fresh produce, pre-prepared meals and cook-at-home meal packs. Its high-end products were sourced and created for the label by a team of more than 60 food buyers, product developers and technologists.
davidjones.com.au
Essay
Robots and retail
by Peter York
They said that the 1980s was the decade of design but what that meant, above all, was retail design: shops rather than things. The films of the 1980s and 1990s (think Clueless) placed shopping at the heart of modern culture. The act of shopping saw characters meet and develop ideas about the world. It was a sort of proto-Golden Age for geeks too – but just for them, with distributed computing power in early laptops (but not connectivity) and primitive videogames, such as Pac-Man. They hadn't won yet.

But they have now. Amazon's at your door and mine. But Amazon's not where I get book ideas, despite its recommendations. "If you liked this…" You get book ideas from people, or cleverly set tables in bookshops. And all those Instagrammers had to start with things seen on real people in real houses and real streets. The key concept of 21st-century consumerist thinking has been "the experience economy", topping out Maslow's Hierarchy of Needs as people get fed and housed and can start thinking about "self-actualisation".

Amazon and delivery drones are hugely useful fulfilment for ideas you've developed somewhere else. But it says something about defeatist retail development – with the emphasis on price and logistics – that some physical retailers are suffering while others, conceived from an experience-economy mindset, are doing very nicely. They know that people want to get out more.
Food Retail Concept 02
Central Chidlom
Bangkok
Thai department-store group Central opened its first food hall in Bangkok 14 years ago. It has since opened a further seven Central Food Hall branches and expanded its business with 10 other brands, as well as revamping a shop or two each year and refreshing its food-hall concepts every five years. Its latest relaunch was its Chidlom food hall, which reopened in August.
"There are good food halls in South Korea and Japan but they're all very specialised; to be good across the board is hard," says Nick Reitmeier, who is the executive vice-president of Central Food Hall. It was Reitmeier, with his 30 years of experience in retail, who planned and opened Central's first food hall in 2003.
To tackle the industry's current challenges, Reitmeier set out to make food shopping a treat rather than a chore. At the centre of his plan was a 120-cover dining space with seating by the grill and the seafood, tapas and deli bars. The full-service area within the food hall is designed to be a sensory feast.
It's a concept that Central borrowed from Berlin department store Kadewe (of which Central acquired a majority stake in 2015), with its large food floor hosting more than 100 chefs. Reitmeier says that it all helps to make the experience more enticing: "Most of our customers don't have shopping lists – they shop with their eyes."
centralfoodhall.com
Food Retail Concept 03
Ergon
Thessaloniki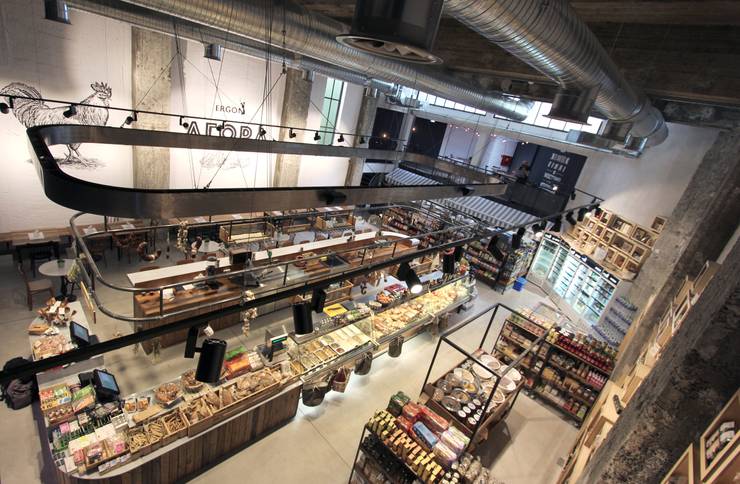 When Ergon (Greek for "project") was launched on the eve of the economic crisis in 2007, founder Thomas Douzis never thought it would grow into a business with 11 delis and restaurants worldwide. "As Greeks we believe that our villages and islands have the best produce in the world but many abroad are unaware of the vast variety," says Thomas, who teamed up with his brother George to bring Greek flavours to the world. Ergon sells more than 1,200 products from around the country, supplied by more than 150 farmers. Alongside olive oil and feta, the brothers stock lesser-known products such as Cretan rusks (a type of savoury barley biscuit), tirokafteri cheese spread and wild truffles. Each outpost also serves traditional Greek food so that punters can try before they buy.
Ergon's next step is to establish a presence in more European capitals, as well as the US and Asia, through a franchise model. But its family character won't fade: Thomas's father deals with supply and logistics, his mother is in accounts and his brother deals with the running of the stores.
ergonfoods.com
Best Sports Retailer
RYU
Vancouver, British Columbia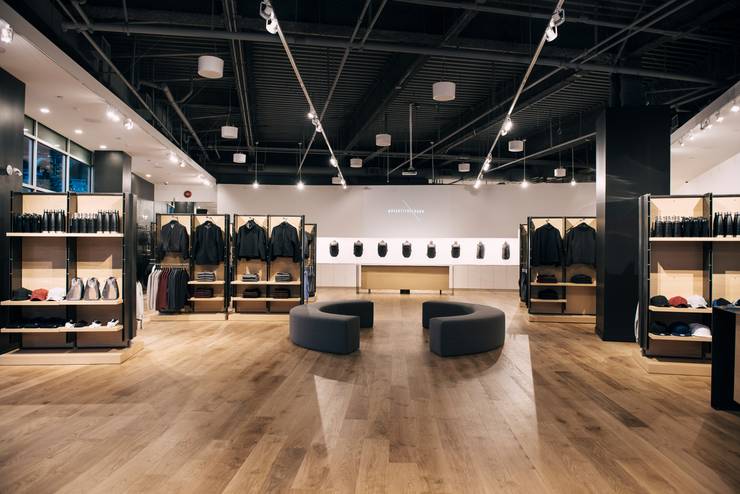 When investor Marcello Leone bought Respect Your Universe (ryu), the mixed-martial-arts brand originally run by a group of friends, the company was close to ca$4m (€2.7m) in debt. The president and CEO immediately moved the company from Portland, Oregon, to Vancouver, where he spotted a niche in the clothing market. "Twenty-five years ago they said that Vancouver was a little behind the curve," says Leone. "Today there is a lot of talent here. We have great brands coming out of the province."
ryu was reborn as an urban athletic brand for serious athletes, with hubs in Vancouver – and more planned in other key cities – that are designed to encourage customers to mingle with employees, who are athletes in their own right. They're informed about everything from walking and running to football and weightlifting. "Hopefully then you're enticed by our product," says Leone.
The same dedication is woven into the production of ryu's clothing – the brand supports manufacturing in Canada by producing 40 per cent of its products on home turf. "People will connect with something that is purposeful, meaningful and relevant," says Leone and, so far, he's being proved right. In the 18 months since ryu's relaunch, the brand has opened three locations in Vancouver, with another on its way, followed by a Toronto location within the year and a US presence in the offing.
ryu.com
Sensitive Neighbourhood Rethink
Torikorttelit
Helsinki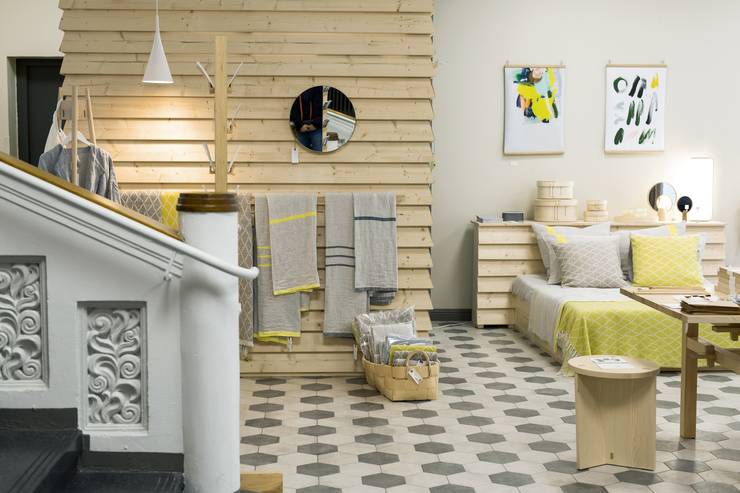 For decades the precinct now known as Torikorttelit was Helsinki's biggest wasted opportunity. Nestled between two central squares, it boasted some of the city's finest heritage buildings – all being used as offices by the municipality.
Eventually, City Hall succumbed to pressure to share the neighbourhood. With a background in branding and communication, Peggy Bauer was brought in to oversee the process. "I'm not a developer in the traditional sense," she says. "The revival is about content, not about the buildings. The problem was that nobody would spend time here."
For Bauer, the key to the precinct's success was independent brands and places to eat and drink: "We wanted to create a community so we chose entrepreneurs instead of international chains." Today, alongside 17 bars and restaurants and 22 shops, there is an art gallery, a museum and an independent cinema.
The aim was to "create an area that caters to the locals, not just tourists," says Bauer, before pointing out that "modern tourists want to visit places where locals hang out." Nonetheless, with tourist numbers up 16 per cent on last year, it's clear that tourists were a key factor in deciding the tenant mix.
Bauer's advice to other cities looking to revive areas: "Choose entrepreneurs who love the area. Work with officials but don't leave it to them alone – you need a willingness to experiment."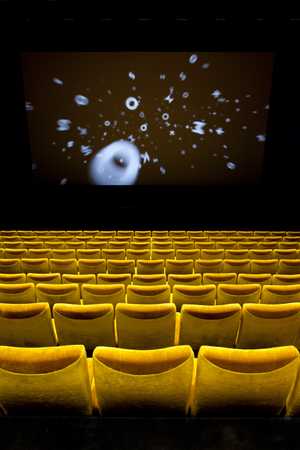 Most Ambitious New Development
Kosmos
Zürich
What's the best way to create a vibrant cultural precinct from scratch? The answer may well be found in the Kosmos. This ambitious development is designed to bring life to a once-gritty area that connects former red-light district Kreis 4 to the city's main train station. But it's also setting an inventive example for the challenged retail sector.
The project is the brainchild of Bruno Deckert – who founded bookshop-cum-bar Sphères in 1999 – and Swiss film-maker Samir. The development on Lagerstrasse contains a restaurant, six-screen cinema, events space and book salon with café. It's the latter that is the best indication of how bold the founders have been. Located above the main foyer, it houses a café serving homemade treats but even more tasty is the selection of books, which runs the gamut from light reads to scholarly titles on the social sciences. "You'll find travel guides alongside essays from Kant," says Svenja Schicketanz, who runs the bookshop. She adds that there are also independent magazines and unique gifts sourced from artist friends. "It's inspired by a museum bookshop but goes further."
It's not just the reading matter that make this the new spot for lazy Sundays though: the good coffee and inviting upholstered nooks also deliver a welcoming experience. And that's before you've had drinks, dinner and a movie.
kosmos.ch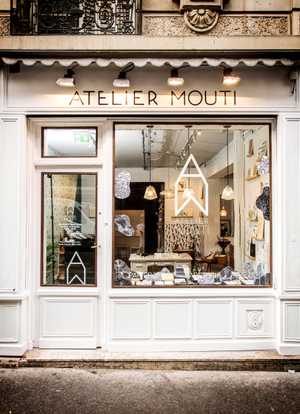 Best Artistic Escape
Atelier Mouti
Paris
After years working as an artistic director, Paris-based entrepreneur Mélissa Paszkiewicz returned to her first love: drawing. In 2015 she founded Atelier Mouti to make beautiful stationery and wallpaper bearing her quirky designs, all manufactured in France.
The hub of the business is a combined shop and atelier in northern Paris, away from the city's busier shopping districts. The printer responsible for the brand's distinctive embossed textures is also in the area. Having a physical space is important for Paszkiewicz, who calls the space "a little cocoon of warmth and welcome".
atelier-mouti.com
Inexpensive Revamp
Tabisuru Shintora Market
Tokyo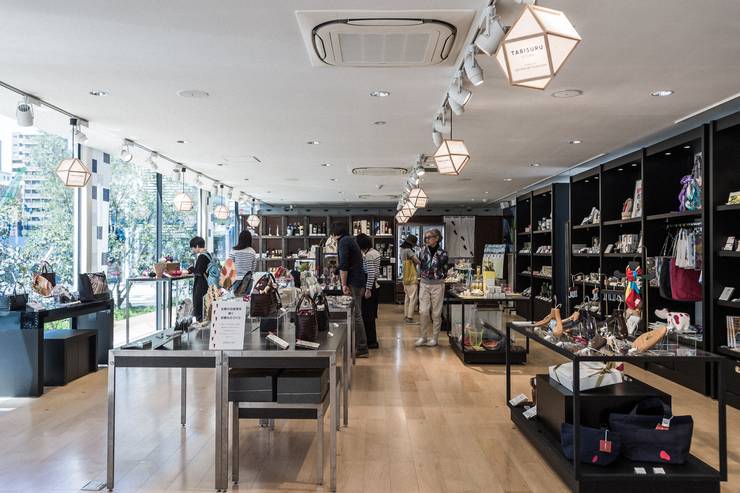 A collection of small glass-and-steel boxes, Tabisuru Shintora Market is a low-budget experiment transforming a central Tokyo neighbourhood. Backed by Mori Building and led by design consultant Junji Tanigawa of jtq Inc, the project uses a new street – Shintora-Dori – to promote Japan's small villages and towns with pop-ups and farmers' markets.
More than 460 areas have signed up to the project to offer funding. "Our goal," says Tanigawa, "is to inspire people who eat or shop here to take a trip to other places."
tabisuru-market.jp
Essay 
Technological advances?
by Matt Alagiah
It's no scoop to say that we love reading a bad-news story; from natural disasters to government failures, nothing sells newspapers quite like a negative headline. In the corporate world editors (rightly) give prominence to corporate scandals, corruption and industries in decline. Retail has often fallen into that final category, from column inches in the business and finance pages to doom and gloom in the world of offline retail, be it a department store's latest dismal figures or the closing of a decades-old high-street brand.There is one sector, however, that the press seems to treat with more leniency: technology. The editor in chief of a German weekly recently told me that papers continually treat Silicon Valley firms as if they're "charities" rather than seeing them for what they are: "companies like all others". Amazon is a good example; whether it is buying Whole Foods or setting up its own physical bookshops, it regularly receives positive coverage.In the world of retail this both boosts the Amazon brand and damages its high-street competitors. There are plenty of examples of offline retailers doing well but their stories aren't being told. This is not just a problem with the press – we are all guilty of accepting the image that technology firms present – but papers would be a good place to start setting the record straight.