Critics / Global
Taste test
Today everyone thinks that they're a food critic but being the real deal is a delicious thing to savour.
We all have an opinion on food. But what can the writers who've spent decades decoding the secrets of good service, fine dining and running a restaurant teach the rest of us? Professionals were around long before user-generated reviews, brash bloggers and from-above food shots. These unflappable food-lovers had to remain unswayed by gushing service and see through fake smiles. They had to know what dishes deserve to taste like. With palates honed over years and anonymity a guarded secret, their write-ups were revered. Here we meet three industry veterans – in Helsinki, rural Italy and Tokyo – with decades of dinners under their belts. Everyone may have an opinion but only a select few are worth listening to.
---
Anna Paljakka, Finland
Reviews for: 'Helsingin Sanomat'
Years active: 20
Number of visits per review: 2
Meal of choice: Baltic herring with mashed potato and pickled beetroot
An intriguing detail about Anna Paljakka, Finland's foremost food critic, is that nobody knows what she looks like. She has kept her identity hidden throughout her 20-year career; not because she thinks it makes her reviews more authentic – "Restaurants can't change the quality of their food on the spot" – but because she can't bear the fuss that being recognised might cause.
As she digs into a plate of fried Baltic herring with mashed potatoes and pickled beetroot at Helsinki's Sea Horse restaurant, a Paljakka favourite, she describes her approach to reviewing. "Most people who read my reviews may never dine at those restaurants but they will experience it through my words," she says.
When asked about the best meal she's ever eaten, she tells us about a Vietnamese chef who used to run a secret restaurant in his home in Hanoi in the early 1980s. "The pigeon soup tasted phenomenal but it was the fact that it was a forbidden location that made it the best meal I've ever had."
Her tendency to see the story beyond the plate is reflected in her writing style. Her reviews read almost like travelogues: tales from exciting places that a lone explorer has ventured to. She visits each restaurant at least twice to make sure that the chef didn't have an exceptionally bad or good night.
Paljakka discovered her love of food when she was living in Manhattan in the 1960s. "I realised that food could be something exciting," she says. From New York she moved to Rome but it was only in 1996, while working around the world as a diplomat and as a foreign correspondent, that she was offered a job writing restaurant reviews for the new weekly supplement in the country's biggest newspaper, Helsingin Sanomat. "It was a new thing in Finland and they thought that my international experience would help."
Helsinki's restaurants have become more popular. "People are more interested in food and in dining out than ever before," says Paljakka. The food scene is more international too, not only in terms of the variety of restaurants but also the chefs and staff. At the same time, Paljakka believes there is an excessive adoration for anything foreign.
According to Paljakka, many of Helsinki's restaurants are too pretentious, so focused on the latest fads that they don't have a soul. "You need to keep it simple, find your thing and not be afraid to be a bit racy," she says. "And don't forget about good service – it's still a rarity in Helsinki."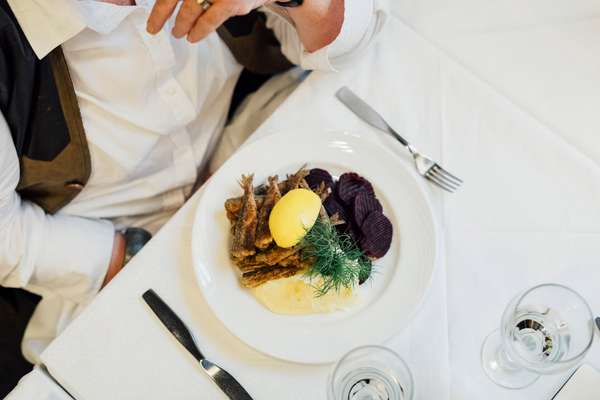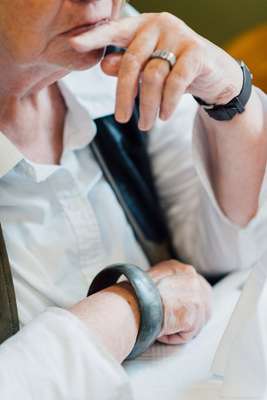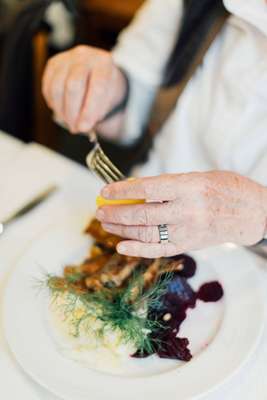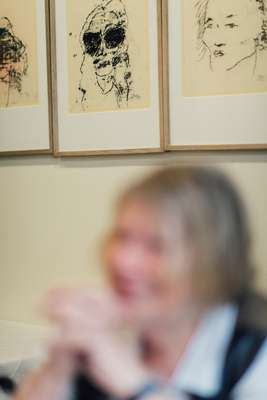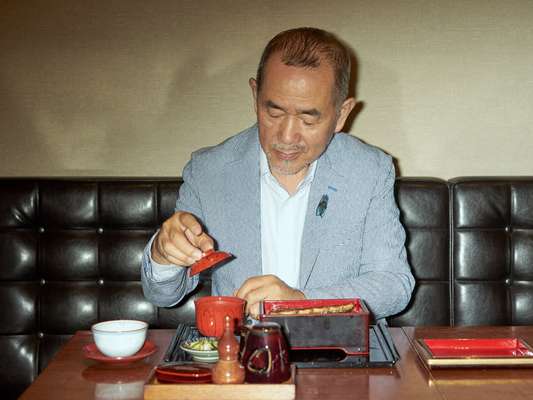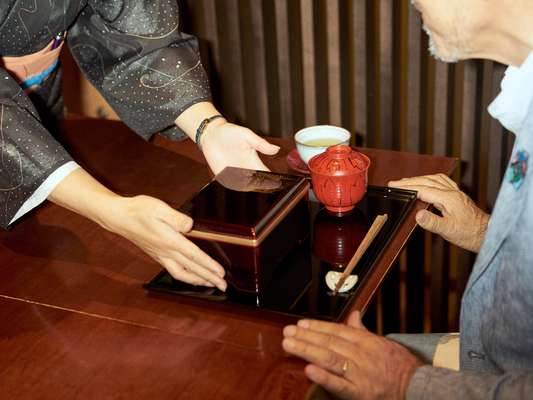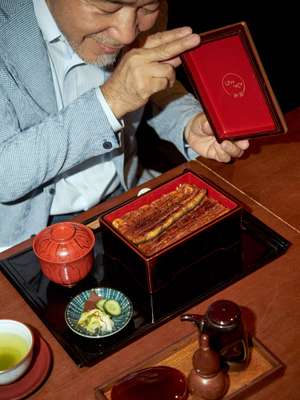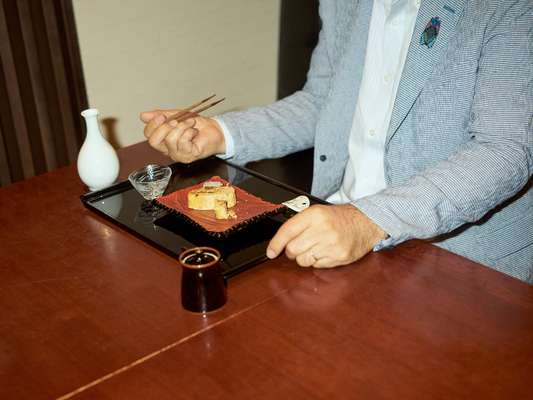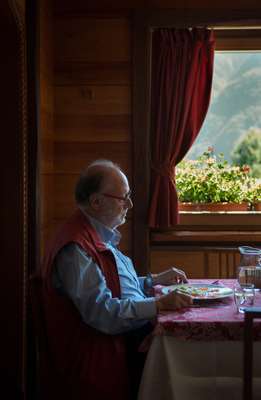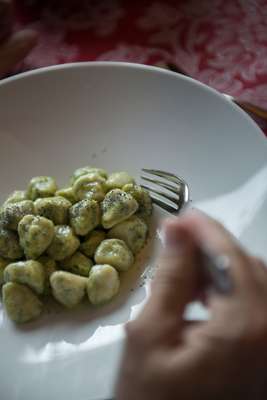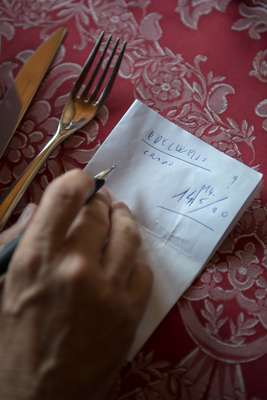 Paljakka's belief in simplicity and originality is reflected in her choice of favoured venues. "I don't like recommending my favourite restaurants because the food always changes," she says. "I only recommend them based on atmosphere." Three of her five top picks are classics (Sea Horse, Savoy and Kosmos) and only two (Grön and Olo) are staples of the Helsinki fine-dining scene.
When asked about food bloggers and whether social media has changed the role of the restaurant critic, Paljakka is adamant. "Absolutely not. It's just another outlet of subjective opinion." Helsingin Sanomat has so much authority and so many readers that food bloggers can't compete, she adds. The only difference is that these days chefs don't call her to rant after one of her unfavourable reviews is published; they tend to rant online instead.
Paljakka's tips:
1.
Sea Horse
A wood-panelled 1930s affair that's famed for its salmon soup and herring dishes.
seahorse.fi
2.
Restaurant Savoy
A classic with a 80-year history and great views across the rooftops of Helsinki.
ravintolasavoy.fi
3.
Grön
Toni Kostian and Lauri Kähkönen's plant-based organic joint impressed despite being a relative newcomer.
restaurantgron.com
Masuhiro Yamamoto, Japan
Reviews for: Numerous books and papers
Years active: 44
Restaurant of choice: Ore-no Unagi
Meal of choice: Umaki (eel wrapped in omelette) and unaju (grilled eel on rice)
Masuhiro Yamamoto has a glint in his eye as he discusses his work. "My job started with eating at all kinds of restaurants and learning from experience. Now, decades on, my job is to discover new talent before anyone else; I need to catch the changing state of food. The most important part of being a food critic is explaining my discoveries."
Yamamoto was born and raised in the shitamachi (downtown) neighbourhood of Asakusa, Tokyo, where as a young boy he loved eating at restaurants with his parents. Sandwiched between the adults at the sushi counter, he would watch the preparation of each piece of sushi, poised for the moment it would hit his plate. A sushi master eventually took the young Yamamoto to other establishments to taste and compare dishes, providing him with a crash course in appreciating the culinary arts. As a teenager his love of sushi broadened to encompass the dishes he calls the soul food of Tokyo: tonkatsu (deep-fried pork cutlet), soba, tempura, unagi (eel) and ramen.
Yamamoto was working as a critic writing about rakugo (traditional Japanese storytelling – picture a one-man theatre show) but was inspired to visit France in 1973 after becoming obsessed with the Michelin Guide. After opening the lid on a gourmet world in which critics played an important role, he decided to stir the pot himself and join their ranks when he returned to Tokyo.
"At that time, there were no food critics in Japan," he says. "Authors wrote essays about restaurants and food but there was no criticism." Shifting his focus from the stage to the food scene, Yamamoto set about the daunting task of visiting hundreds of guidebook-listed restaurants in the city, establishing his own benchmarks along the way. This resulted in the 1982 release of Tokyo Aji no Grand Prix 200, a ranking that gave rise to his subsequent career in food publishing, television and radio.
While observing that overseas interest has brought about change at some high-end Japanese establishments, Yamamoto says that restaurants focusing on staples such as sushi have remained largely unchanged. "When Japanese people decide on a certain style they believe it is important to evolve a pure element, rather than expand on it," he says. While this may conjure up an image of stagnation, it's this pursuit of excellence, believes Yamamoto, that's cemented Tokyo's position as the world's leading culinary destination.
Drawing on almost six decades of dining, Yamamoto considers his experience to be perhaps the greatest asset in food writing. Eschewing lengthy note-taking while dining – he takes photos instead – he says that experience and unwavering focus allow him to recall the flavours of a dish. His longstanding curiosity for discovering the best way to enjoy food is reflected in a personal motto: "Eat food deliciously, rather than eat delicious food".
Yamamoto's tips:
1.
Sukiyabashi Jiro
The original sushi restaurant and subject of the 2011 documentary Jiro Dreams of Sushi.
sushi-jiro.jp
2.
Den
Chef Zaiyu Hasegawa's modern kaiseki restaurant in Jingumae.
jimbochoden.com
3.
Mikawa Zezankyo
"The only authentic tempura restaurant; everywhere else just serves fritters," says Yamamoto.
mikawa-zezankyo.jimdo.com
Edoardo Raspelli, Italy
Reviews for: 'La Stampa'
Number of years active: 42
Tastebuds insured for: €500,000
Weight lost in recent diet: about 40kg
"I love heading out of the city – a countryside restaurant is always less rushed," says Edoardo Raspelli of his decision to swerve hyped openings for his column, which he has been writing for Turin's La Stampa since 1986. "We must never forget that what we eat comes from agriculture."
Family-run Edelweiss in Crodo is his favourite restaurant in the Ossola valley that divides Piedmont and Switzerland. After an aperitivo of bitter Crodino (an alcohol-free cousin to Campari), a trout carpaccio starter, buttered gnocchi and a platter of bollito misto (north Italian stew), he still has room for pudding. "To understand a dish you only need to smell it and take a small bite – but I write to transmit the pleasure of eating."
As a cub reporter in the 1970s, Raspelli was assigned to the crime beat for the afternoon edition of Corriere della Sera. But his appreciation of food led the editor to redirect him to the restaurant-review page in 1975. "He told me, 'You go, you eat – and then you tell us about it. But you need to visit the bad ones too.'" Before Raspelli, nobody in Italy wrote negative reviews. One of his first unflattering pieces was on Milan's Rigolo, unofficial canteen for the editorial team. "I wrote that I'd seen staff clean forks with their hands."
His cutting comments didn't go unnoticed: libel accusations started pouring in, as well as a funerary wreath left at the entrance to his apartment block. "At the time in Italy you'd eat really badly. We were a poor agricultural country; the gastronomic revolution didn't happen until the late 1970s," he says. Yet his judgment of the food scene today is no less severe. "Fine dining is moving into gastronomic time-wasting; creativity for its own sake. Many dishes use ingredient pairings that are purely provocative and useless. Even the names used to describe them are gibberish; I was once served a 'pomade' of courgettes." The memory of the worst dish he's eaten brings on a shudder: scallops wrapped in pancetta and drowned in liquorice sauce. "It was repulsive."
Raspelli has calculated that his tastebuds are worth €500,000 and has insured them for this amount. Behind that decision is the conviction that a critic's ability is to do with genetics: you either have suitably developed sensory ability or you don't. As for the competition, his digital nemesis is Tripadvisor. "We all have legs but that doesn't mean we can all run an Olympic race. We all have a mouth but that doesn't make us all critics."
Raspelli's tips:
1.
MaRiNa, Olgiate Olona
This homely restaurant near Milan specialises in fresh, simple seafood.
+39 0331 640 463
2.
Miramonti l'Altro, Concesio
An elegant enclave for gluttons where traditional dishes meet newer recipes.
miramontilaltro.it
3.
Dal Pescatore, Canneto sull'Oglio
Deep in the countryside around Mantua, this former osteria serves dishes that are creative but still satisfying.
dalpescatore.com