10 steps to success / Osaka
Tie the knot
The cracks are showing for this Japanese husband-and-wife duo. But that's the point: they've built a career using natural wood.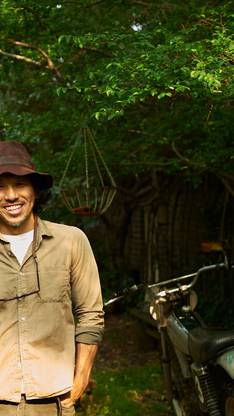 Tokuhiko Kise's dining table is a thick rectangle of white US oak with cracks and knots, water stains and orange-tinted streaks of glue residue. He made it in the early days for Truck, the furniture business that he and his wife Hiromi Karatsu started in Osaka in 1997. Back then nobody in Japan was making wooden tables with natural blemishes. "I looked for a table like this but couldn't find one so I went to the US, got the wood and made it myself," says Kise. "It's still the best table I've ever used."
Kise and Karatsu's two-storey house, which they built in 2009, is filled with this kind of furniture: corduroy-covered sofas; cupboards with handmade glass doors; and leather armchairs that they have made for themselves. Next door to their house is Truck's workshop, leather atelier and showroom. Clearly theirs is a business built on selling a version of their own lifestyle. "We can't imagine having Truck in a different location to our own home," says Karatsu.
The pair have never relied on market analysis or thought about trends. Their designs often appear classic – combining sturdy steel parts with wood in various shades of brown – but also feature bold, modern silhouettes. "I like using tools and I think of furniture in the same way," says Kise. "If I use bolts or nuts where you can see them, there's a reason for that."
Kise and Karatsu release new products when it suits them, have never set sales targets and can't seem to make furniture fast enough – customers wait three to eight months for orders to be filled. Their airy showroom isn't big enough to display their entire collection so some products inevitably end up sitting in storage. But the husband-and-wife duo don't intend to grow their business rapidly. "Making ourselves happy is the priority," says Karatsu. Nearby Kise chimes in: "It's been that way for the past 20 years."
Founded: 1997
HQ: Osaka
Employees: 17 (plus 5 for the on-site Bird café)
Markets: Japan, US and Europe
Bestselling product: FK Sofa 3-Seater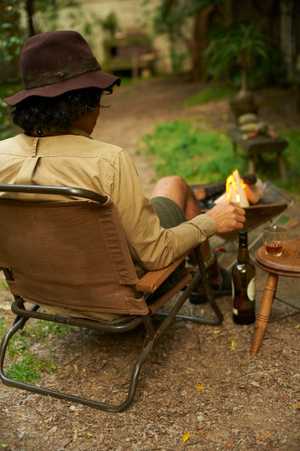 1.
Takibi (campfire) chair
"I have 1970s British Army folding chairs. I wanted to make a low version for drinking whiskey by a campfire so I designed one and the manufacturer in Coventry, England, made it."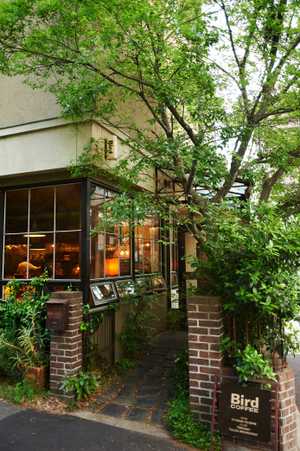 "We thought about opening a shop in the suburbs because we wanted to be surrounded by trees. Instead we decided to find a location in the city and plant trees around the property."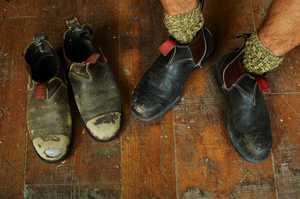 "I have tried many steel-toe boots but Rossi's are the best. I found them on a visit to Noosa, Australia, in 2003. I liked them but they weren't sold in Japan so I bought 20 pairs for myself – now I give a pair to every new hire in our workshop."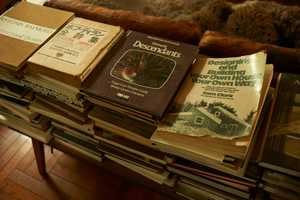 "I buy a lot of books. Whenever I have a new interest I buy a book about it. One of my favourite writers is Yoshio Kataoka. In one of his novels a character warms his hands on a cold day by placing them on the engine of his motorcycle."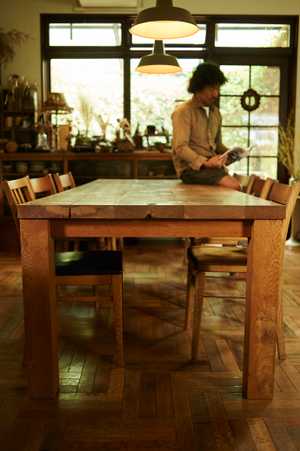 "I kept its natural knots and cracks to retain its character. I never thought that it would sell but soon after I made it, orders started pouring in."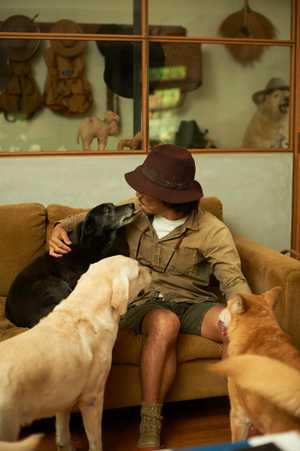 "When I was 13 I took in a stray puppy and I often took him to the mountains in my backpack. We now have three dogs and seven cats and they are honest, cheerful companions. They have appeared in our catalogues and my book because we took most of the photographs at home."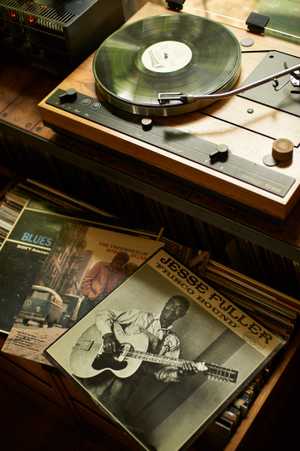 "Hiromi and I love listening to blues. When we started Truck we played music from my record collection on a Thorens TD player."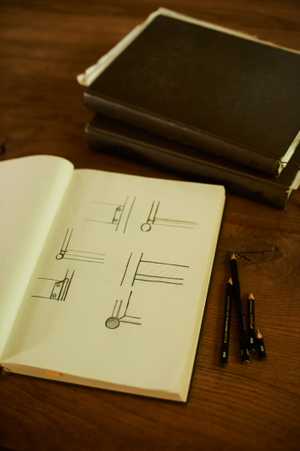 "We call them nandemo noto (notebooks for everything). I sketch new product designs and write plans using a 4B pencil."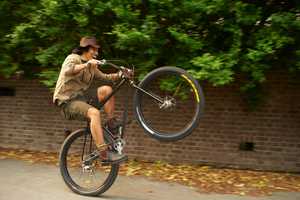 "When I was younger I went to the mountains almost every weekend to ride my bicycle off-trail. I bought my first mountain bike when I was 12 and was 16 when I started riding motorcycles. I enjoy being surrounded by trees. I still ride in the mountains when I can."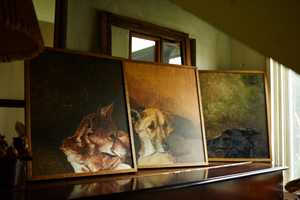 "I recently took up painting but don't have any training. After I finish an image I build a wooden frame for it in the workshop."