Mix and match / Paris
Best in class: Paris
The six-shop retail space selling high-end perfume alongside Japanese flowers and superlative coffee, all backed up by personal touches and stellar service.
"Why is good service only available in luxury hotels and solely for foreign customers visiting Paris?" says entrepreneur Ramdane Touhami when asked about his latest retail project in Le Marais. The realisation that good manners are an easy sell (but in short supply in the French capital) inspired him to launch the remarkable 45 Rue de Saintonge in September.
Named after its address, the shop features an apothecary stocked by Touhami's Buly 1803 brand alongside a Japanese dried-flower specialist, an onigiri counter (selling Japanese rice specialities) and the Grand Café Tortoni, a riff on the Viennese coffee houses of yore. The shop may stock an unlikely combination of services and serve a variety of seemingly disparate interests but it sums up a key strength of bricks-and-mortar retail: giving customers the capacity to discover new things and enjoy chance encounters. It also fixes Touhami's bugbear: a dearth of decent service.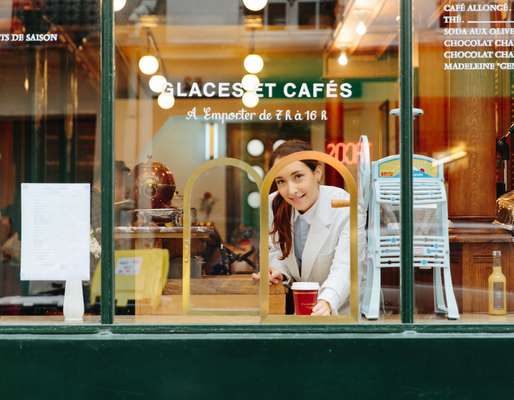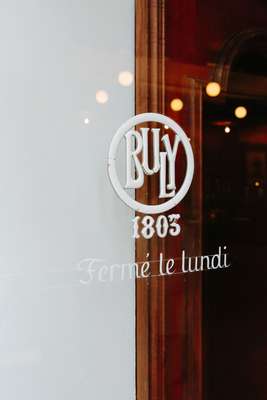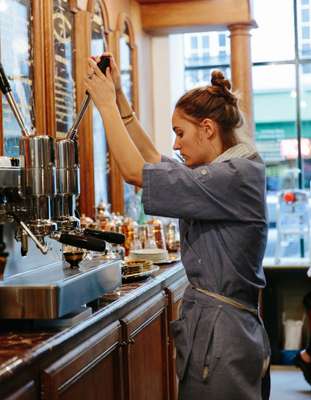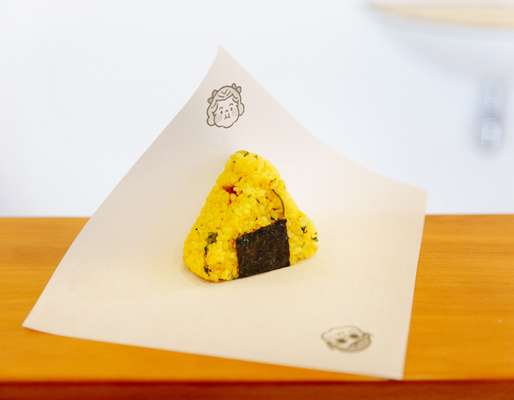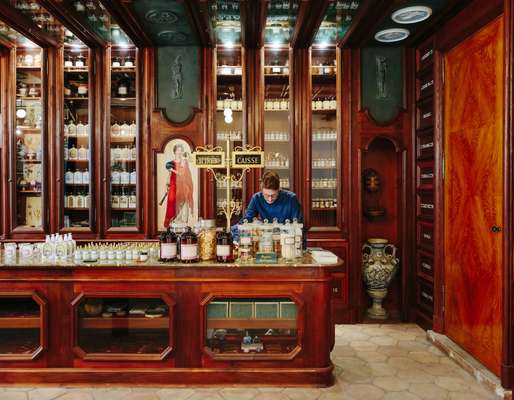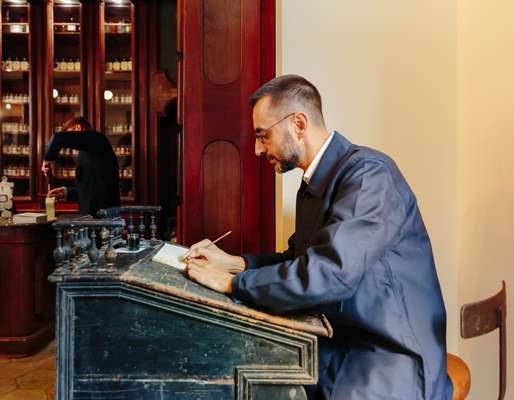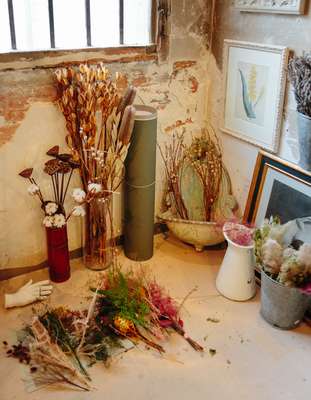 Touhami signed for the building with his wife Victoire de Taillac in the hope of transforming it into a simple perfume shop and office. But he quickly realised that he could do more with the vast space. "I don't think too much," says Touhami. "When I have an idea, I do it. That's it."
Outside, the bottle-green shopfront leads visitors into the wood-panelled interior to a chorus of atmospheric and operatic background music. Inside, an 18th-century wooden counter is run by aproned staff hawking headily scented soap, oil and ointments. Opposite is the Grand Café Tortoni, which serves some of the most affordable (and finest) coffee in the capital.
Part of the reason Touhami is confident in his model is the vigour with which he vets his staff. When you apply for a job you know it's going to be tough – but that you'll learn a lot too. It's a deal that Touhami sweetens with higher wages than his competitors. "Before coming to the shop our staff work in the offices, in the stock room and sometimes in the factories," says Touhami. "If you want to be able to sell a product you must learn where it comes from, who makes it and how it's made."
Sat behind a wooden desk, company calligrapher Bruno Gigarel carefully writes the names of customers on the packaging of every single purchase. He also trains the staff. "Handwriting is important," says Gigarel. "It touches people."
Next to Gigarel there's a curved counter chock-full of cutely packaged onigiri made by chef Ryota Ozawa. The Japanese snack is not well known in France so Touhami – who spent the last year in Japan with his family – decided to import it. "Travel makes your dreams bigger and I wanted to make Paris more romantic," says Touhami. "I made the place that I thought Paris deserved. I just imagined what someone from Japan, Italy or the UK might want to see."
While we're not sure that we'd have conjured the same thing if asked, Touhami's mix of retailers and fine finishes, coupled with his painstaking staff-training regime, has resulted in a truly unique retail experience.
What to buy
From Buly 1803
Huile Antique damask rose body oil and apple dental floss from Montauban.
From Grand Café Tortoni
Melon ice cream, olive-oil soda and fresh madeleines.
From the flower shop
A dried bouquet made by Miyoko.
From Nani Koré
Curry chicken, ratatouille or coconut onigiri.
From Hors-Saison
A trench coat from Hazzys by Ramdane Touhami.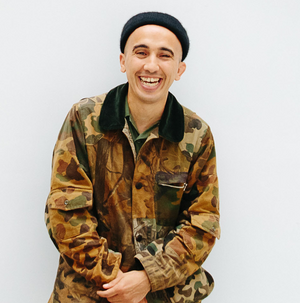 Founder Ramdane Touhami has 11 shops in seven countries, with more on the way.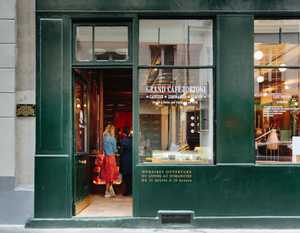 A large space in Le Marais based in the courtyard in which Auguste Rodin's "The Thinker" was cast.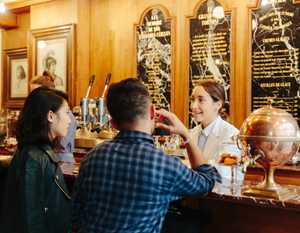 A six-shop concept store for gifts, coffee and snacks that prides itself on conscientious service.