10 steps to success / Copenhagen
Drama queen
The director-general of Denmark's public broadcaster on making an impact at home and abroad with hard news and show-stopping drama – and how she keeps her head in the game.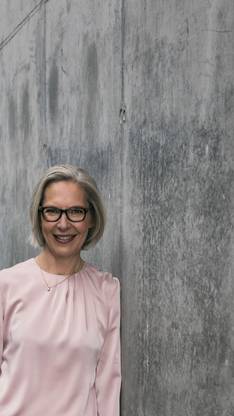 It wasn't long after Maria Rørbye Rønn was named the director-general of Denmark's public broadcaster DR in 2010 that she had an epiphany about her new role while at a traffic stop on her bike. "In this country a lot of people don't respect the red light when riding a bicycle," she says. But now that she was a public figure she couldn't be spotted flouting the rules. "I knew I would have to start stopping at them."
Most CEOs and heads of companies have to answer to their staff or their shareholders; as Rørbye Rønn sees it, she has to answer to all of Denmark. "Being publicly funded gives you a lot of obligations," she says. "You need DR to remain attractive to the public but also be a public service. We're dealing with small budgets and public focus, which can be a challenge."
It's a challenge that Rørbye Rønn has capably met. She started at DR more than 20 years ago, first as a lawyer in the legal department before moving into executive roles. After initially being named the acting director-general following her predecessor's departure, she was officially named in the top role in 2010.
She's been at the helm during some of the broadcaster's biggest successes: her tenure has coincided with global fame for DR thanks to the popularity of original drama series such as the award-winning Borgen and the worldwide hit Broen (The Bridge). "Almost 200 million people around the world have watched our drama series," she says. "I think that's really special."
More importantly, according to Rørbye Rønn, is DR's impact at home. "We reach 95 per cent of the population each week; our news reaches 91 per cent." And now that she's adjusted to the public scrutiny of the role, she sees it as a plus. "I think the worst thing that could happen to a public institution like us is for people to not care."
---
Founded: 1925
HQ: Copenhagen
Employees: 2,900
Channels: 9 radio stations; 6 television channels
Annual radio output across all stations: 105,000 hours
"My office faces this building. It's a cultural and architectural landmark in the city. It reminds me that we're a part of the experience of culture."
2.
Hans J Wegner's 'The Chair'
"To me they are the essence of classic Danish design and creativity – and a very good place to sit."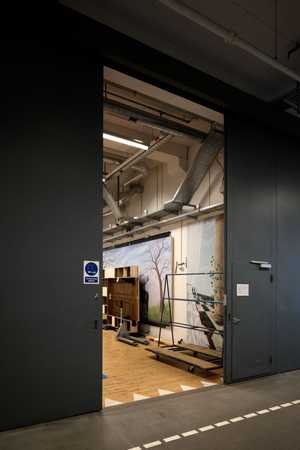 "I always enter the building through the stage. You can smell the paint and the wood; people are busy making things. It reminds me that we create things here."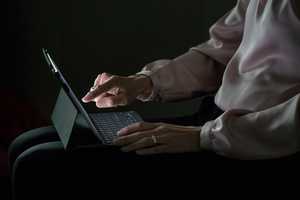 "I use it all the time. It's effective to keep on top of all our programmes and I like the flexibility it brings."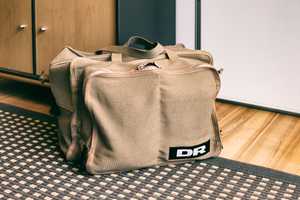 "It was designed in the 1970s and because it was big enough to hold a camera, it became an iconic bag among journalists. We decided to reproduce it. Even politicians ask for them."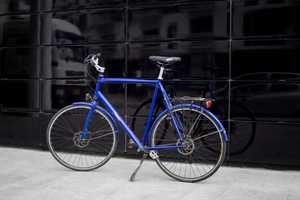 Cycling is a bit of a national sport. "My ride to work is more than 11km. It's the only part of my day when I'm alone and it's my time to reflect."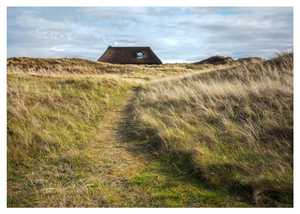 "My in-laws are from Harboøre [on the west coast of Denmark]. It's completely different from Copenhagen. It's a fishing community and people there are strong and know what's important. It reminds me to have a strong connection to nature and family."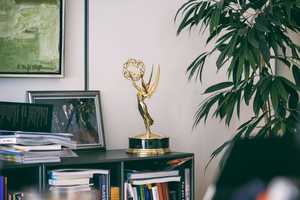 "Winning this was one of our most important moments. The fact that we have made an impact makes me proud."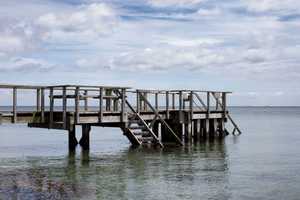 "I go for regular morning swims; it helps me stay robust. I'm never ill and I can't prove that there's a connection but I'm convinced there is one."
"Reading is an important part of my life. Apart from radio and TV, it is the cultural pursuit that I enjoy the most."